Only days after saying it was exploring the option of pier-side testing, Carnival Cruise Line says that doing so is not a "viable option."
Why Terminal Testing Won't Be Happening
The prospect of testing at the point of departure was obviously very appealing to many guests, especially those who are struggling to find locations at which they can be tested within the recently-announced 48-hour window.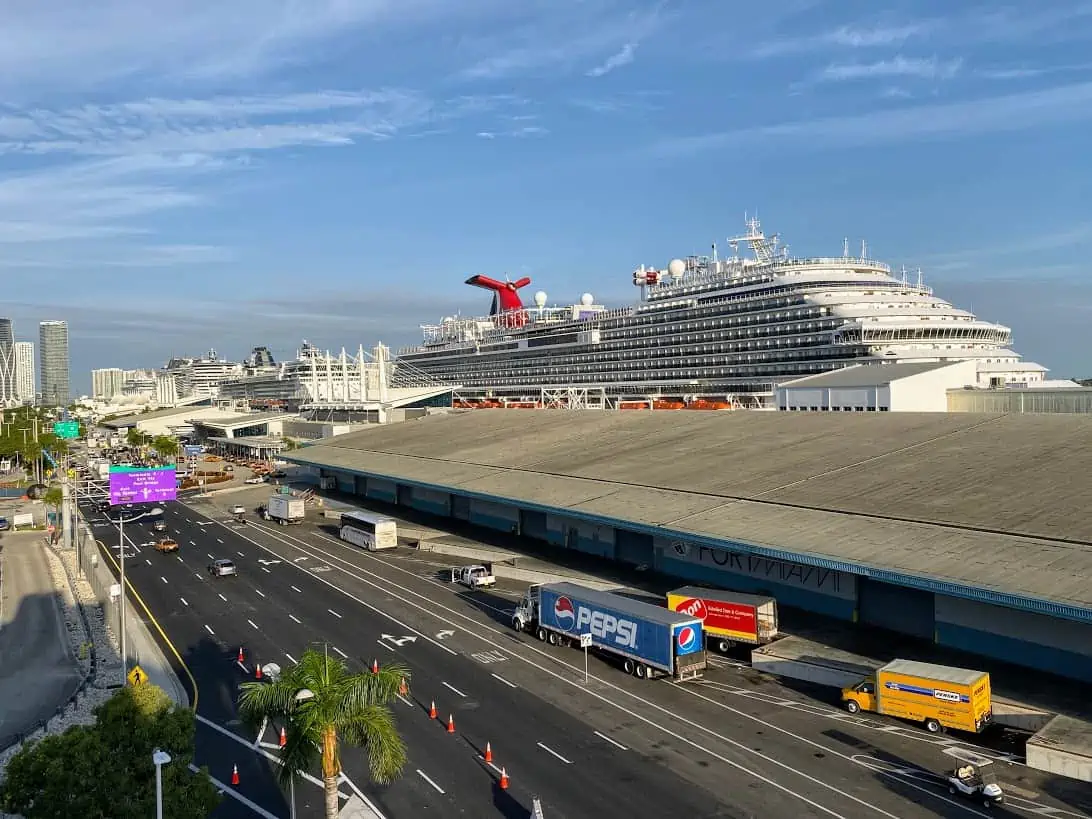 But in a letter to cruisers, Carnival Cruise Line President Christine Duffy outlined the new protocols and available options before explaining that testing at homeport terminals is, at least for the moment, off the table.
"While we had previously raised the possibility of more on-site testing at our terminals," she wrote, "the logistics of making this service widely available to a large number of guests does not make this a viable option."
READ MORE: Carnival Cruise Line Updates Casino, Smoking Policies
Available Testing Options
As of now, all vaccinated guests are required to provide a PCR or antigen test taken within two days of embarkation. As Duffy's letter detailed, "The requirement for unvaccinated guests remains unchanged — the pre-travel PCR test must be taken between 72 and 24 hours before the sailing date."
She also reminded guests that the Centers for Disease Control has "approved vaccinated guests to present self-administered telehealth COVID-19 test results at the terminal to satisfy the pre-cruise testing requirement. The tests must have Emergency use Authorization from the FDA and the self-test process must happen under live supervision on a video call with a telehealth representative."
After providing more information on the at-home testing option, Duffy included a link that allows guests to order an at-home testing kit.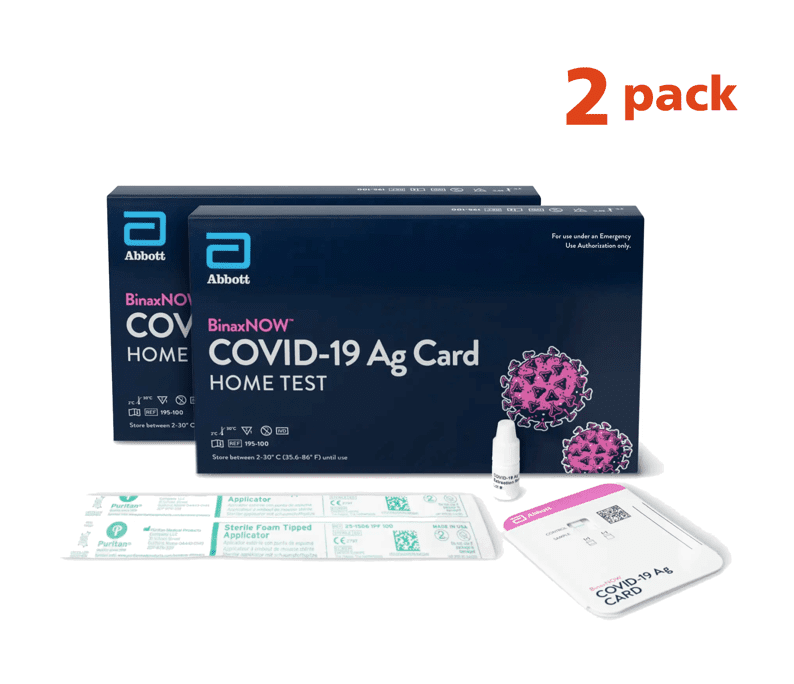 She also noted that guests could "contact their nearest health center, pharmacy, state health department, or transiting airport to learn more about their availability" for testing.
Why Unvaccinated Guests Have 72 Hours
Some on social media have asked why unvaccinated guests can use test results up to 72 hours old while those who are vaccinated have a much smaller window.
As explained on Carnival's website, "Unvaccinated guests must take an additional antigen test at embarkation, and test again within 24 hours of debarkation on all cruises longer than 4 days."
The cost of these tests — which come to $150 per person — are added directly to the passenger's Sail and Sign card.
Children under 2 are exempt from testing rules.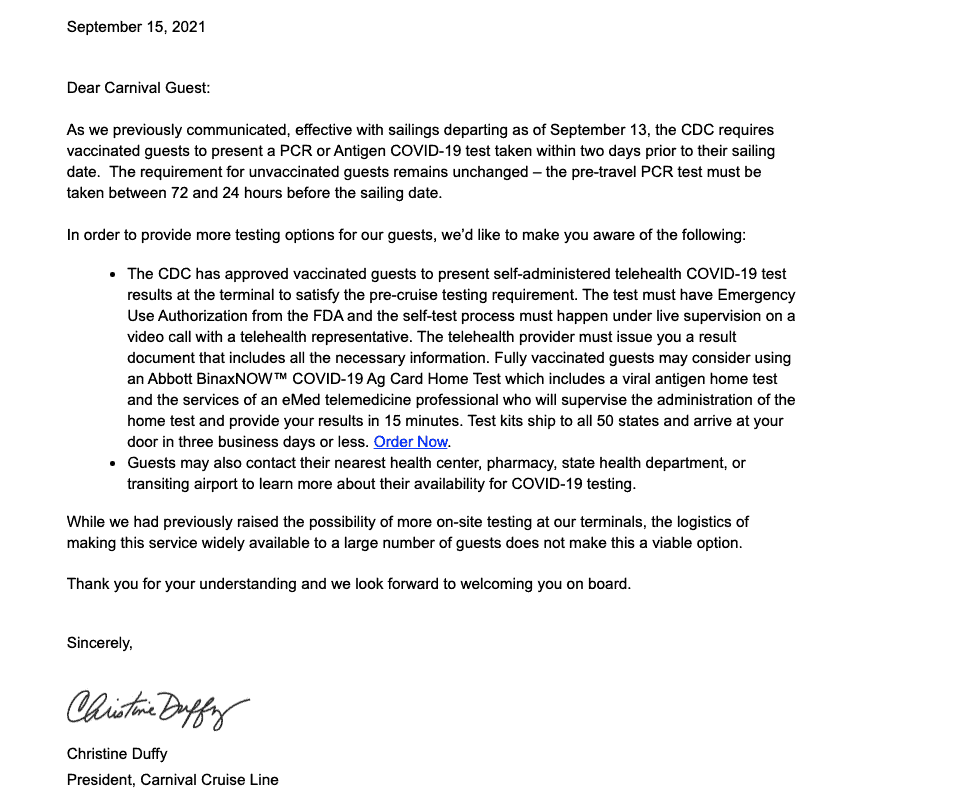 NEXT: Royal Caribbean Pulls Upcoming Cruise Ship From China in 2022