Citing the need to "promote safety, physical distancing and public health," Carnival Cruise Line has made changes to its casino-related policies, including under what circumstances guests are permitted to smoke.
Casino Bars Are Being Closed
In an update to their webpage, Carnival announced that the changes had gone into effect as of Saturday, September 11. One major change: The notice indicates that "the casino bar is closed," adding that "drinks will be delivered to casino players by our bar staff."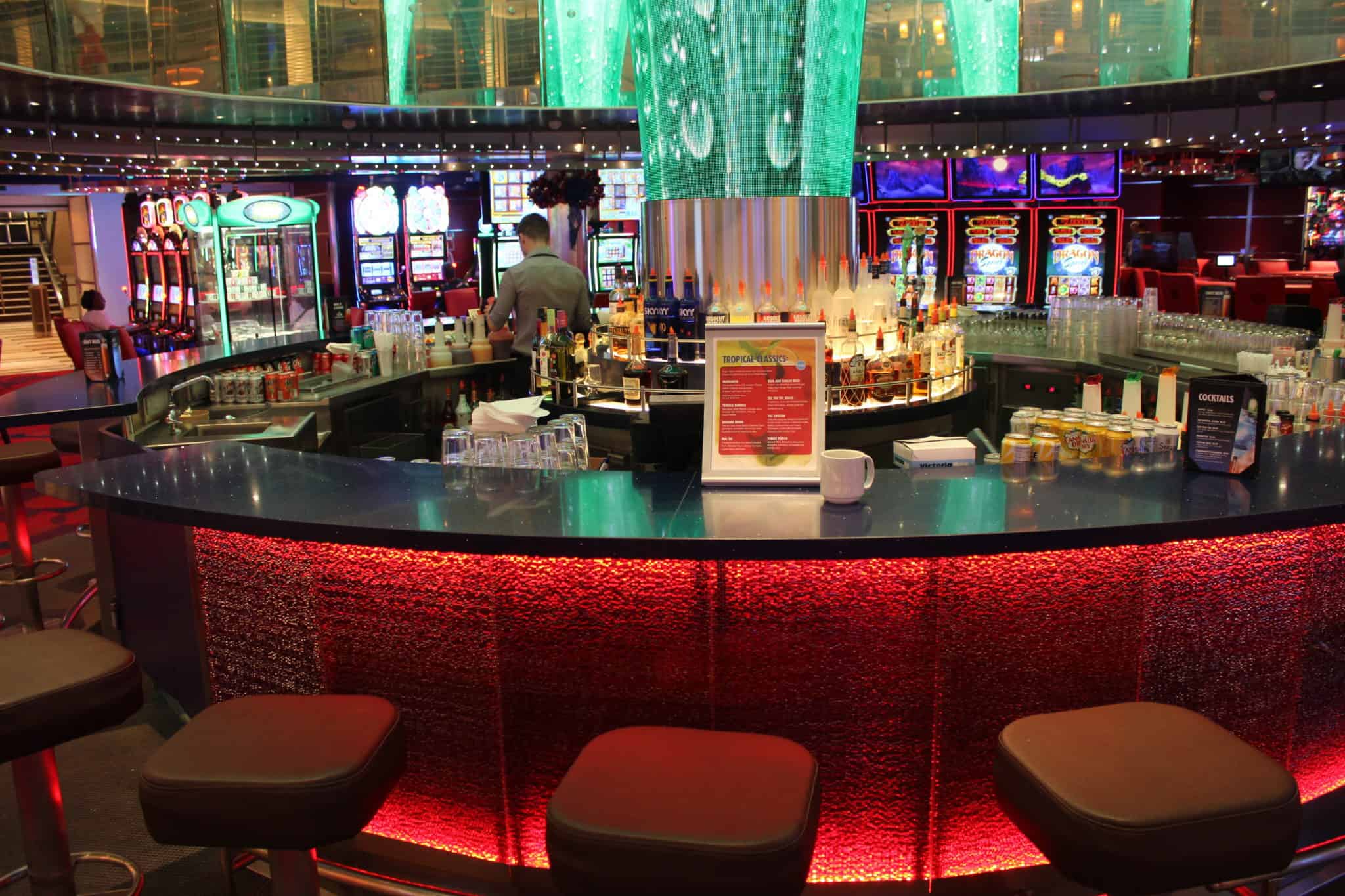 The new rules state that only "active players and their companions" will be allowed in the casino. "There is no gathering in the casinos otherwise." In keeping with that policy, "seats at gaming tables and slot machines are reserved for players only."
While in the past, smokers have congregated in the casino — whether playing or not, and in particular at the space's bar — that will no longer be permitted. "There is no smoking in the casino unless you are seated and playing," the advisory reads. It adds that "smoking will not be permitted in the casino when [it is] closed."
READ MORE: Carnival's Mardi Gras: Exploring Summer Landing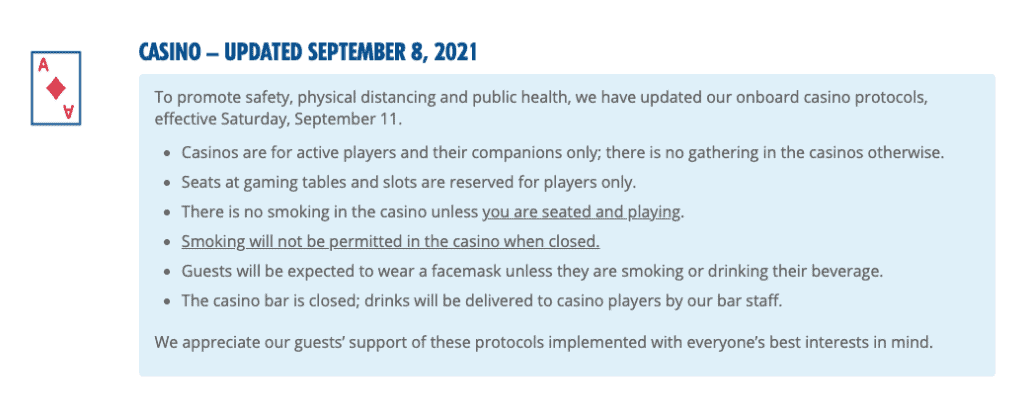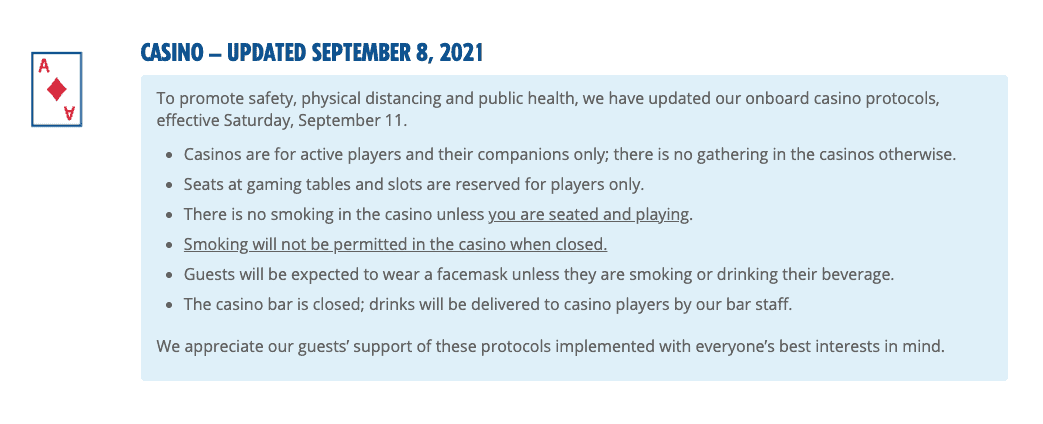 Earlier this year, Carnival removed the casino bars from both Carnival Vista and Carnival Horizon, replacing the drinking spot with a circle of high-visibility slot machines. The line also introduced separate non-smoking casinos on board three of its ships: Carnival Breeze, Carnival Magic, and Carnival Dream. 
Back in December of 2018, Carnival adjusted its smoking policy so that anyone lighting up in a non-smoking area (such as their balcony or stateroom) would face not only a stiff fine but the possibility that they and others occupying the cabin might be disembarked at the ship's next port of call.
Additionally, "guests who are disembarked for violating our policy will be responsible for all financial charges and expenses to return home, and no refund of their unused cruise fare will be provided." The policy statement goes on to say that the offending parties "may be prohibited from sailing with Carnival Cruise Line in the future."
READ NEXT: 8 Tips For Preparing to Cruise in 2021