In the wake of its fourth failing inspection over the past several months, Carnival Cruise Line addressed the problem with Travel Agent Central, assuring that the incidents were "not indicative" of the company's approach to their vessels.
"We Have Taken Immediate, Corrective Action"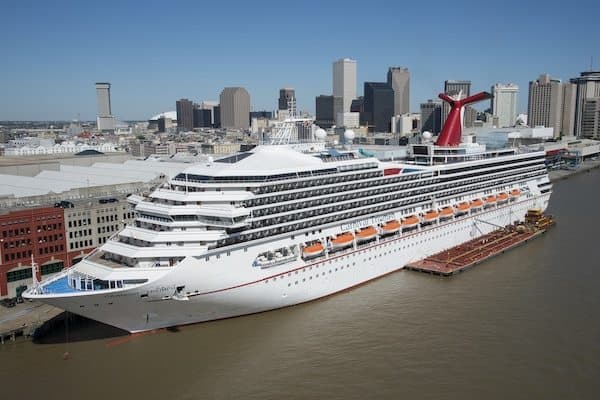 The statement from Carnival Cruise Line comes on the heels of the Carnival Liberty receiving a failing score during its most recent Vessel Sanitation Program inspection, a program runs in conjunction with the Centers for Disease Control and Prevention. During its inspection, the Liberty received a score of 80, below the 85 point minimum score required to achieve a passing grade. This came on the heels of three other ships — the Carnival Vista, Carnival Triumph, and Carnival Breeze — each receiving similarly low scores during their unannounced inspections.
"The recent inspection scores are not indicative of the utmost importance we place on operational excellence aboard our vessels," a Carnival rep told Travel Agent Central, adding that the line appreciates "the efforts of the U.S. Public Health Vessel Sanitation Program."
How Carnival Is Addressing The Issue
Obviously aware that these failed inspections represent a problem from not only a safety but also public relations standpoint, Carnival made it clear that they intend to deal with the problem head-on. "We have taken immediate corrective action, not only [regarding] the items reported, but also in providing widespread and intensive re-training and continuing education to all levels of our shipboard team members across the fleet," the rep said. "Our shoreside and shipboard teams are engaged and focused on ensuring that our shipboard operations are held to the highest standards and that our teams deliver an exceptional experience to our guests."
As a standard operating procedure, each of the vessels which received a failing grade will be reinspected once they have had an opportunity to address the various issues cited. Carnival said that they were "confident that the noted issues have been fully addressed."