When Carnival Panorama debuts later this year, it will feature one of the most unique party spaces at sea. The first-ever trampoline park at sea known as Sky Zone will offer a variety of options for guests of all ages, but will also come with fees attached.
What Sky Zone's Activities Will Cost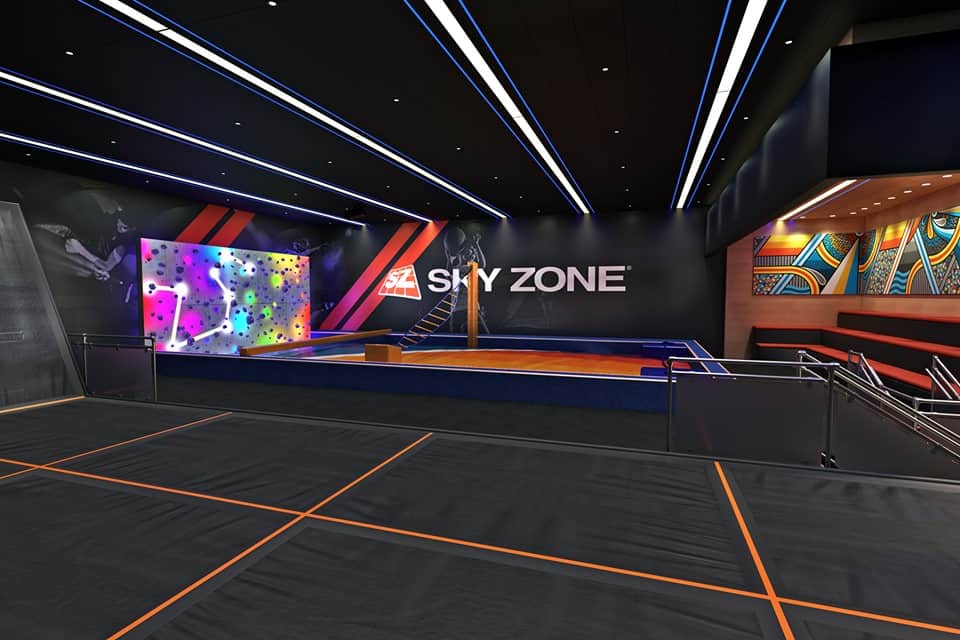 Located on decks 6 and 7, the massive deck-spanning space will encompass more than 3,000 square feet and feature a court that is actually entirely comprised of trampolines! Since news of the Sky Zone was announced nearly a year ago, details have largely been kept under wraps. But this week, we're getting our first look at exactly what events the space will host, as well as how much each will cost.
READ MORE: Carnival Cruise Line Adds First-At-Sea Attraction To New Ship 
According to Carnival, Sky Zone will be open all day on sea days and in the late-afternoon and evening hours on days when the Panorama is in port. Sessions will run one hour, and be available for three different age groups:
Toddlers 6 months to 5 years old
Kids between 6 and 14 years old
Those over the age of 15.
During the session for the youngest group of travelers, the young ones will need to be accommodated by an adult. The fee for a one-hour session will be $5 per child, and $5 per adult.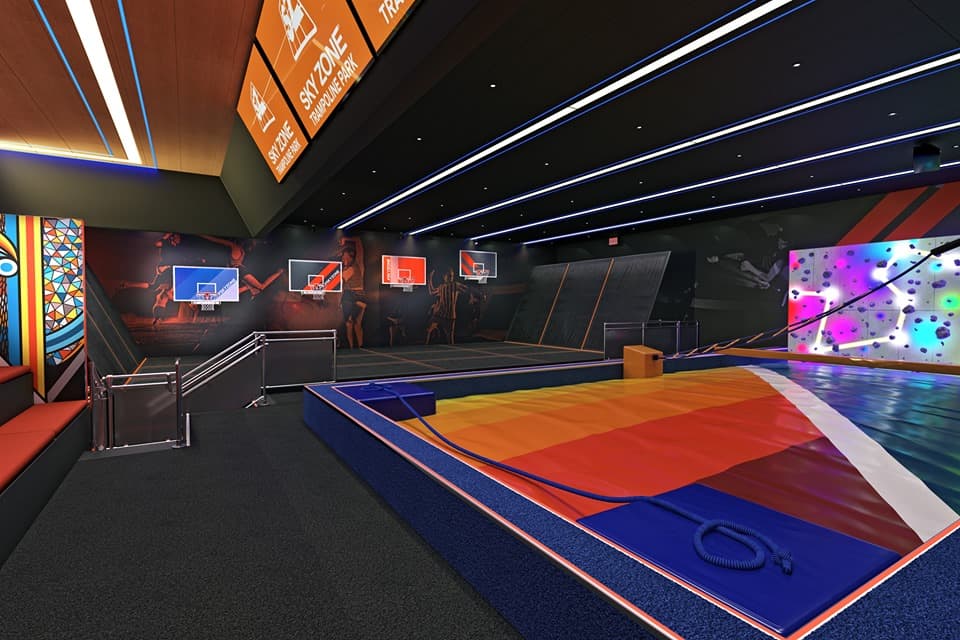 For the older kids, the space will be transformed into a "challenge zone" equipped with a climbing wall, a beam on which to balance and joust, and a Sky Ladder ready to be climbed. The space will also host gravity-defying dodgeball games and high-flying basketball experiences. These sessions will also run one hour, and they'll cost $12 per session. Included in that price will be a special pair of Sky Zone socks.
During "toddler time" sessions, younger cruisers can participate in the bouncy fun, accompanied by an adult. The fee is $5 per child and $5 per adult.
Hit The Sky Zone After Dark For A Special Party
In the evening, there will be a blacklight glow party which is open to all ages. Admission will be $18, and includes a custom T-shirt. As with any of the other sessions or activities, the party can be booked once guests have boarded Panorama via a special Sky Zone kiosk that will be located just outside the facility.
Carnival Panorama will seven-day Mexican Riviera cruises year-round out of Long Beach, California, beginning on Dec. 14.