When Carnival Panorama debuts this December, the ship will feature Carnival Kitchen, a first-in-the-fleet, hands-on culinary experience. The dedicated space will offer families an opportunity to try their hand at everything from sushi-rolling to pasta-making with the help of the onboard culinary team.
What Classes Will Be Offered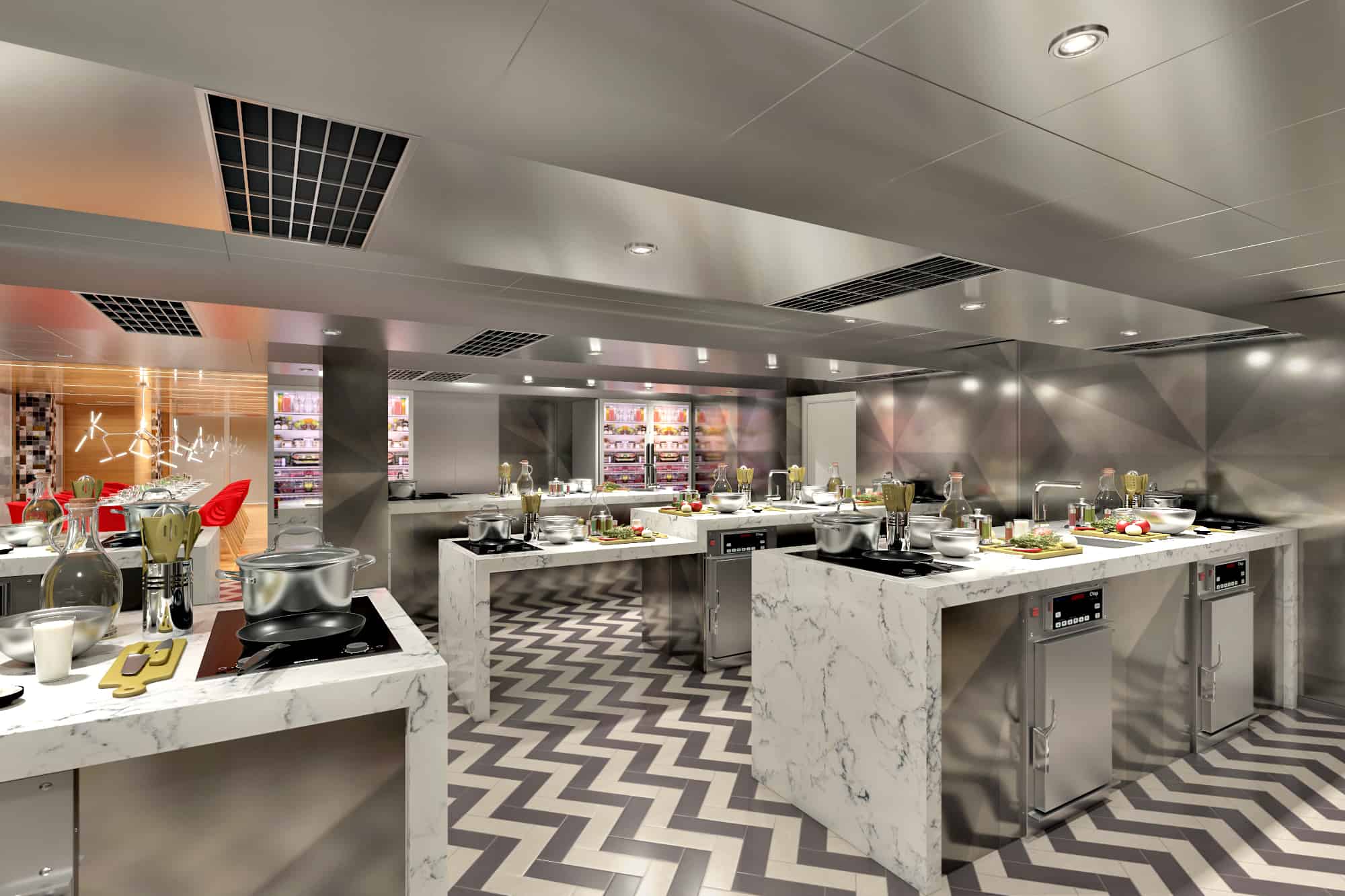 Believe it or not, Carnival has figured out a way that you can Choose Fun in the kitchen. Sure, most of us board cruise ships with the intention of letting someone else do the cooking, but the Carnival Kitchen will give guests the chance to have some fun, learn a few new tricks and let someone else clean up the mess.
READ MORE: Carnival Panorama Starts Her Journey To California 
More than 15 classes will be offered at various times, mostly during sea days. A highlight promises to be the classes that are followed by a sit-down meal in the dedicated dining area. Among the classes that will be offered:
A cake workshop in which you'll learn about layering, filling, using hand-made fondant and edible decorations.
The Pasta Master Class, exploring the art of mixing, rolling and molding fresh dough into unique shapes and pairing them with made-from-scratch sauces.
A pizza-making class which will help you take your 'za game to the next level.
Pie making, which will find the culinary staff sharing some of their best-crust-ever secrets.
Each class can hold up to 18 guests, and the price will range between $30 and $59.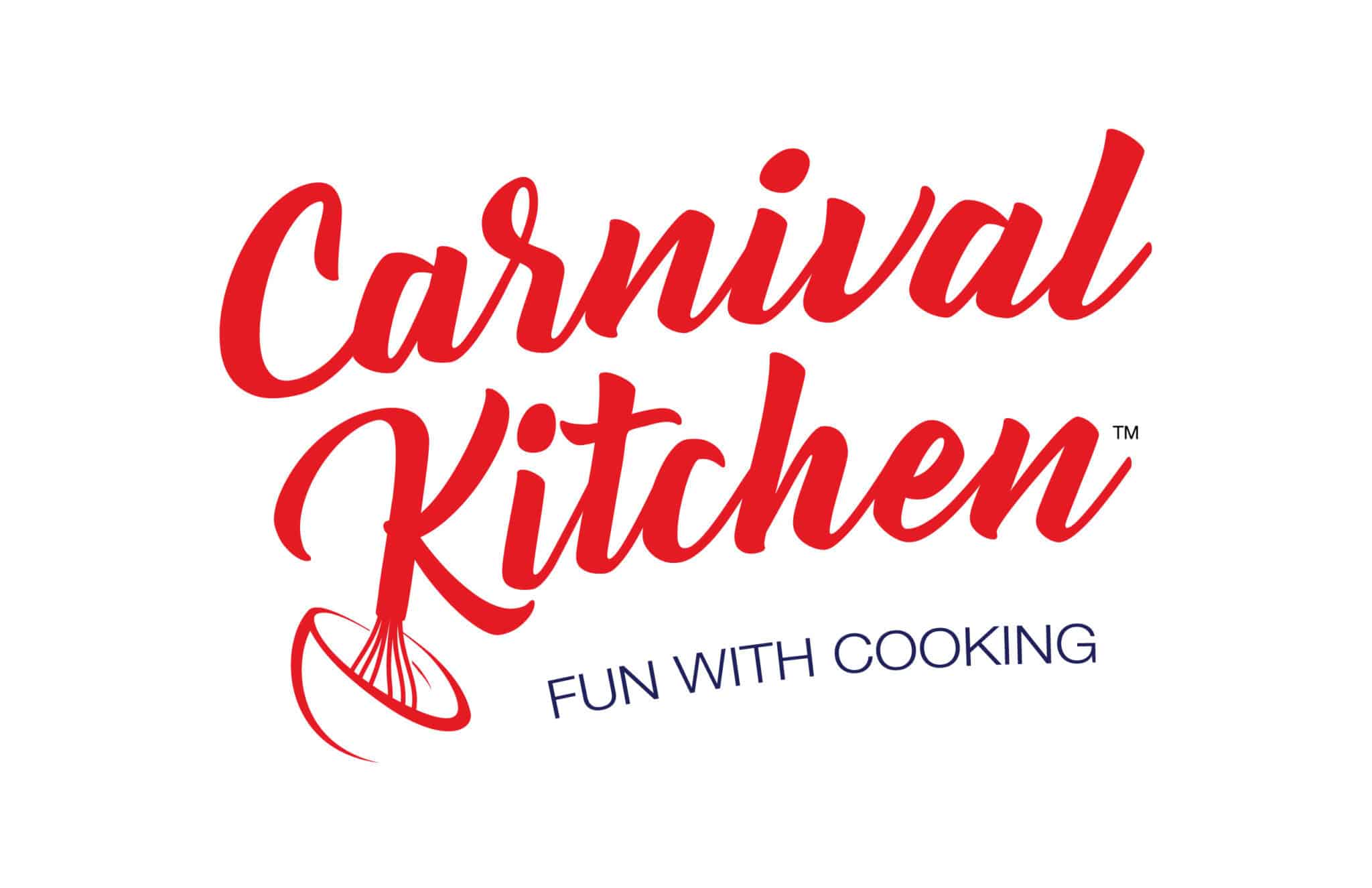 For example, in the Carnival Classics Workshop in which, after learning how to make such popular-with-guests classics as tuna tartare (as served in Fahrenheit 555 steakhouse), saffron risotto ala Cucina del Capitano and — of course — warm chocolate melting cake. Attendees can then devour their creations.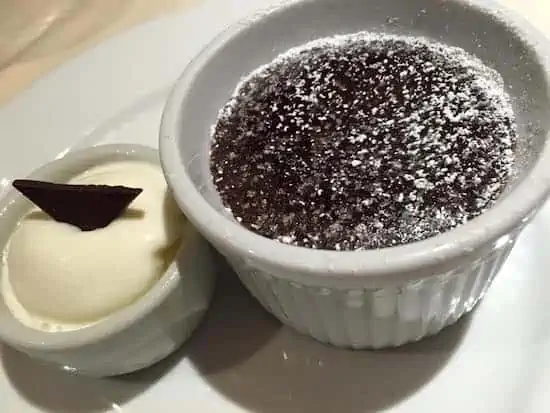 And in The Orient Unknown class, passengers will learn the secrets behind savory noodle dishes, silky soups, succulent satays and more as they make a meal, and then enjoy the results.
"We've created a diverse selection of experiences that cater to every type of palate," says Cyrus Marfatia, vice president of culinary and dining for Carnival. "So whether our guests want to learn how to master their favorite foods or want to try something new, Carnival Kitchen has it all."
About The Culinary Kitchen Space
The Culinary Kitchen will be located on Deck 4 aft, and will boast nine marbled-granite cooking and prep stations. Each will include an individual sink, refrigerator and stovetop, as well as all the tools and ingredients necessary. (Translation: You won't have to be running to the store, only to later realize you forgot to get the paprika.)
READ MORE: Carnival Ditches Coke For Pepsi 
The space will, as mentioned before, featuring a dedicated dining area so guests of the evening classes will be able to enjoy the themed dinner they've just created. Some of the Carnival Kitchen branded items used in the space will be available for purchase both onboard and in an E-catalog, meaning you can take home a souvenir that will remind you of your vacation every time you have to cook dinner at home.
Reservations for the Carnival Kitchen can be made online pre-cruise, or at any restaurant after passengers board the ship. Given the small size of each class, they're also highly recommended.
Carnival Panorama will launch with a special three-day sailing on December 11, 2019 out of Long Beach, California. After that, she'll do year-round Mexican Riviera cruises starting December 14.
Introducing Carnival Kitchen