Carnival Cruise Line is introducing alcohol-free versions of some of its most popular cocktails from Alchemy Bar.
The drinks are made with non-alcoholic spirits by distiller Lyre's, making Carnival the first cruise brand to offer a full range of alcohol-free cocktails. Lyre's is the world's most awarded line of non-alcoholic spirits and is a global leader in the emerging alcohol-free spirits trend. The company uses all-natural flavors including essences, extracts, and distillates to closely match the taste and smell of classic liquors.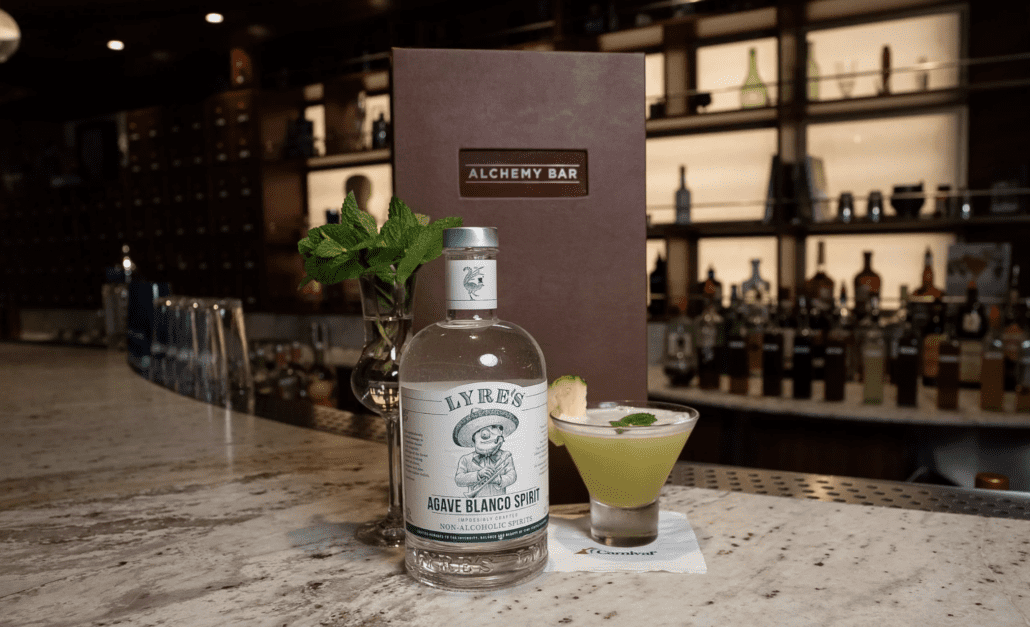 Here are seven popular Alchemy Bar cocktails recreated with Lyre's:
Martini Seduction: Red passionfruit nectar, fresh lime juice, and a hint of orange mix with Lyre's White Cane instead of vodka
Spicy Chipotle Pineapple Martini: Lyre's Agave Blanco stands in for vodka to bring this spicy pineapple cocktail into its non-alcoholic form
The Remedy: Orange juice, pineapple, and fresh lime juice mixed with Lyre's White Cane and Spiced Cane instead of dark and coconut rum
Hearts of Fire: Fresh thyme and raspberries reimagined with Lyre's Dry London instead of gin
Restorative Basil Drop: Lyre's Dry London mixed with fresh basil and citrus
The Perfect Storm: Strawberry puree, fresh lime, and a hit of rosemary and Lyre's Dry London instead of vodka
Cucumber Sunrise: Watermelon nectar, cucumber, lime juice, and a splash of orange juice mixed with Lyre's Agave Blanco instead of vodka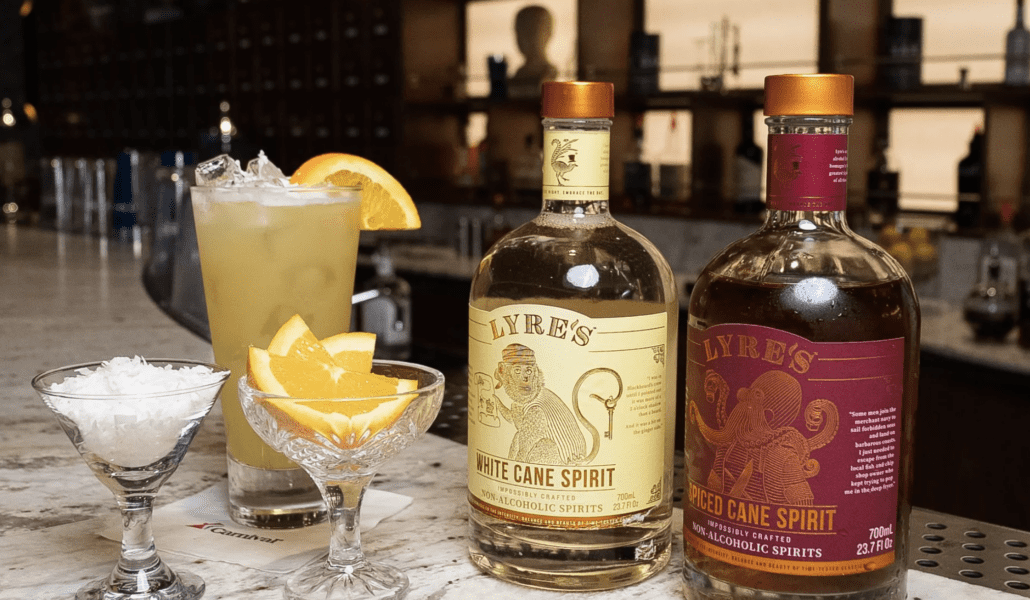 Alchemy Bar is featured on nearly every Carnival ship sailing from the United States. These new non-alcoholic cocktails will be offered on ships based in Australia at a later date.
In addition to the full range of mocktails at Alchemy Bar, Carnival's main dining rooms will now serve Lyre's alcohol-free prosecco.
READ NEXT: Another Cruise Line Adds Pickleball Courts to Its Ships