Carnival Magic was delayed leaving Grand Turk on Wednesday evening after the ship accidentally discharged soot into the water as the vessel prepared to leave the dock.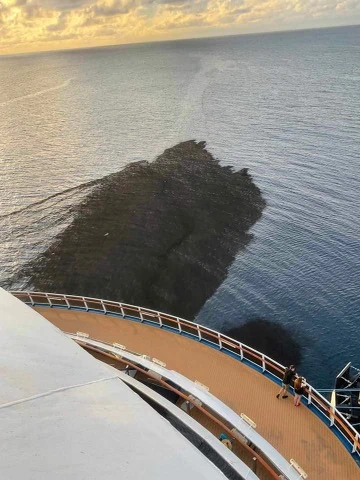 Soon after the incident, crew members, line handlers, and local authorities could be seen assessing the discharge from various points of view.
A reader on board, the ship at the time, E-mailed the following to our tipline: "I am port side on five outside [the RedFrog pub], drinks still being served. Back on board time was 5:30." The ship was originally scheduled to leave at 6:00 p.m. ET.
Statement from Carnival Cruise Line
Carnival told Cruise Radio, "The Carnival Magic team is working on the clean-up of a soot discharge from the ship's Exhaust Gas Control Systems (EGCS) that occurred while preparing for departure today from Grand Turk. A momentary power outage likely contributed to the incident."
In cruise ship engines, combustion processes generate exhaust gasses that contain harmful components like sulfur, nitrogen, and particulate matter.
Scrubbers, or Exhaust Gas Cleaning Systems (EGCS) are used to remove these harmful components and particulate matter from the exhaust gasses, which makes the exhaust burn cleaner.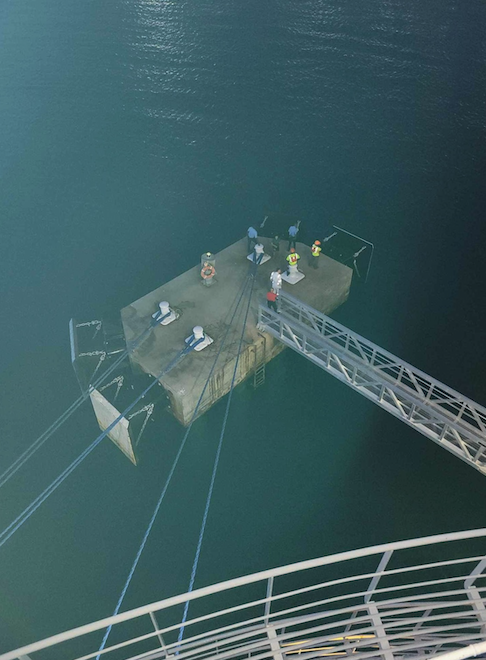 The statement went on to say, "The ship's departure has been delayed while we complete the clean-up, and all appropriate authorities have been informed. We take our environmental responsibilities very seriously and will complete the proper clean-up and address any technical issues with the ship's EGCS equipment. Carnival Magic's itinerary should not be impacted."
Where Carnival Magic Will Head Next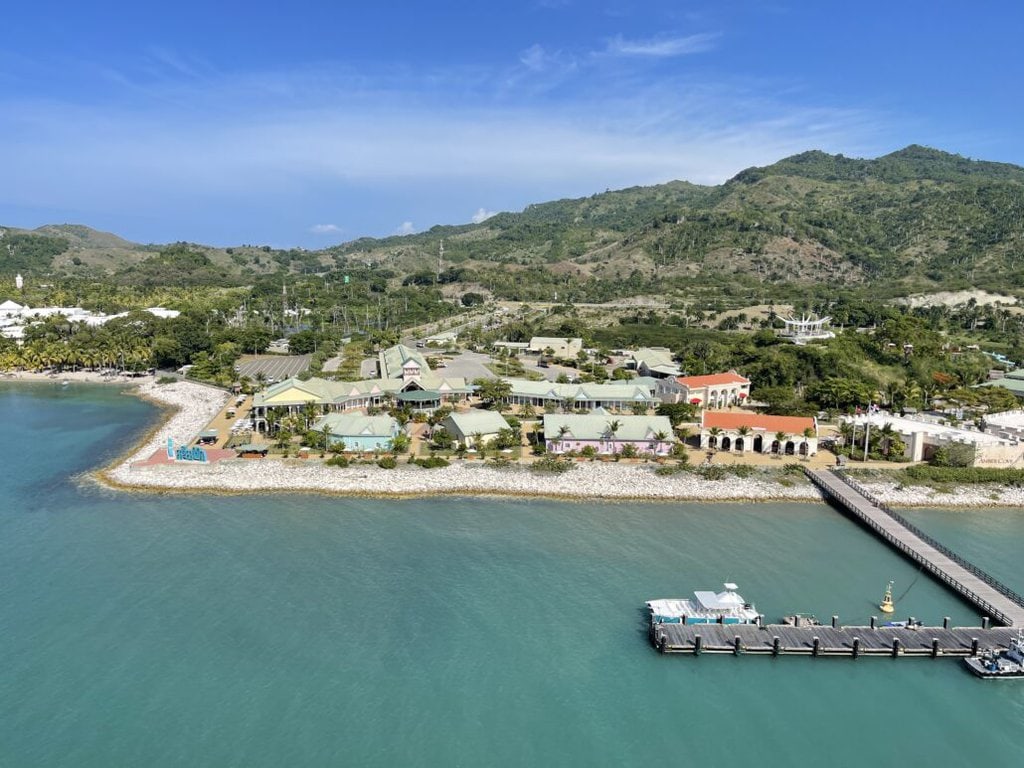 In keeping with the company's statement that the itinerary would not be interrupted, the captain later announced to passengers that the Carnival Magic was slated to arrive at Amber Cove Thursday morning, as was scheduled.
It's 118 miles from Grand Turk Cruise Center to Carnival's Amber Cove cruise pier in Puerta Plata, Dominican Republic.
Carnival Magic just repositioned to Miami from Norfolk, Virginia. Its first cruise was a six-night Eastern Caribbean sailing to Half Moon Cay, Grand Turk, and Amber Cove.
Carnival Magic was reported to have left Grand Turk at 8:46 p.m. ET.
LATEST NEWS: Man That Falls Off Royal Caribbean Ship Found Alive