It's not every day that a girl turns 18. But since the Carnival Victory — launched in October of 2000 — is hitting that milestone this year, she's about to get a very special present in the form of a major makeover. By the time the ship emerges from a scheduled 17-day drydock, she'll have a whole slew of new features sure to make her popular among those looking to do short cruises out of Miami!
Big Changes For The Carnival Victory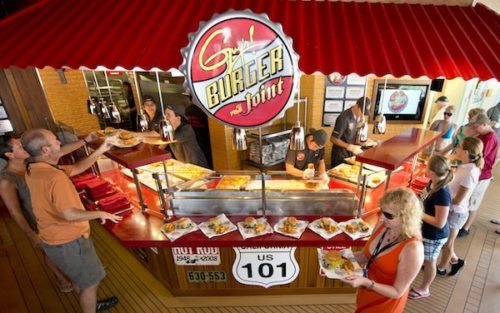 Having quietly slipped away for a rejuvenating dry dock visit on January 4th, the Carnival Victory will remain in seclusion until January 21st, when she'll make her triumphant return to Miami, ready to once again receive guests. (And where better to spend her downtime than in Freeport, Bahamas?) When the Victory returns to service, changes will be made to nearly every aspect of the ship, including the addition of several new venues and even stateroom categories.
So what are the highlights of the Carnival Victory's refurb? As big fans of Guy's Burger Joint, we're going to put the addition of that venue at the top of the list. When you're hanging out by the pool and want a little something to munch on — but don't feel like getting dressed to hit the buffet — there's nothing better than one of these burgers with a side of fries.
In fact, a lot of the Victory's improvements can be found poolside, and they are venues which have proved crazy popular on other ships. The RedFrog Rum Bar, BlueIguana Cantina and BlueIguana Tequila Bar will all be serving up food and drinks to sunworshippers once the ship returns to service at the end of January.
View Carnival Victory Deck Plans
But don't worry… eating al fresco won't be the only new option available to passengers. The ship will also add a Bonsai Sushi Express, a great grab-and-go option for fresh sushi, sashimi, rolls and more. The ship's deli is also getting an upgrade, with a whole new look and seven new sandwiches on the menu. And you'll be able to satisfy your sweet tooth with a visit to Cherry On Top, the perfect place to not only stock up on candies but (if you're feeling generous) pick up a unique gift for the folks back home.
New Stateroom Categories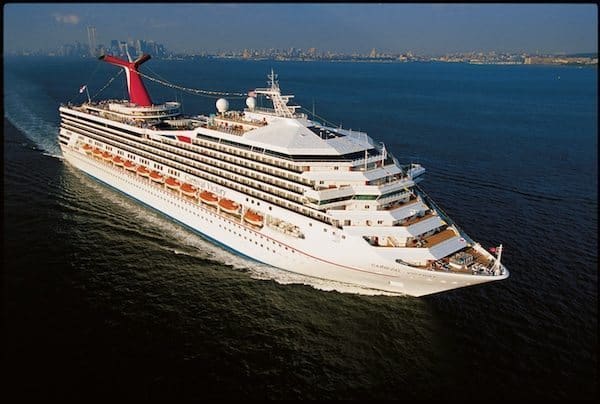 As part of the dry dock, several new stateroom categories will also be added to the Carnival Victory. Among them will be the 260-square-foot Scenic Ocean View cabins and 320-square-foot Scenic Ocean View staterooms. But if you really wanna live a little, check out the Captain's Suite. This 820-square-foot space includes two full-sized bathrooms, a big living room and an extended balcony.
Once out of dry dock, the Carnival Victory will return to Miami and again sail 3- and 4-day cruises. The three days sailings depart on Friday and call upon Nassau, while the four-day trips go to Key West and Cozumel or Nassau as well as the line's private island, Half Moon Cay.
Photos via Carnival