In celebration of Cinco de Mayo this year, Carnival Cruise Line is revealing its most-ordered margaritas at the BlueIguana Tequila Bar, which is found on the lido deck of most of the ships in the fleet. Today alone, over 15,000 margaritas will be served fleetwide.

Here are the top five ordered margaritas at BlueIguana, along with the ingredients in each:
5. Green Iguana: 1800 Silver Tequila, Midori, and coconut, pineapple juice, and citrus flavors
4. Bite of Iguana: Tromba Blanco Tequila, peach schnapps, Skyy Vodka, orange juice, citrus, and Sierra Mist
3. Agave Pineapple Tea: Tromba Blanco Tequila, Bacardi Rum, Bombay Original Gin, Skyy Vodka, citrus, pineapple, and a splash of soda
2. Manga Margarita: 1800 Silver Tequila, J.F. Haden's Mango Liqueur, citrus, simple syrup, and pineapple juice
Top Margarita: Blue's Patron Margarita: Patrón Silver Tequila, triple sec, agave nectar, and fresh lime juice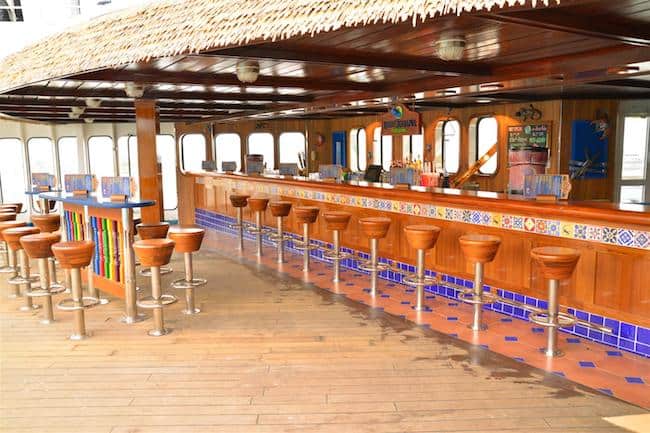 The BlueIguana Tequila Bar is a complement to the BlueIguana Cantina, which is found opposite of it on the pool deck and serves burritos and tacos.
READ NEXT: Port Canaveral Overtakes Miami, Claims Title of World's Busiest Cruise Port