Following a fire that occurred in the smokestack of a Carnival Cruise Line ship while docked in Grand Turk early Thursday morning, the company has detailed how they plan to get passengers home.
The vessel was on the final stop of its five-night cruise with 2,504 guests and 972 crew aboard when the ship caught fire. All guests and crew are safe, and all other ship, hotel, guest services, and safety equipment are fully functioning.
Carnival Freedom Fire: The Aftermath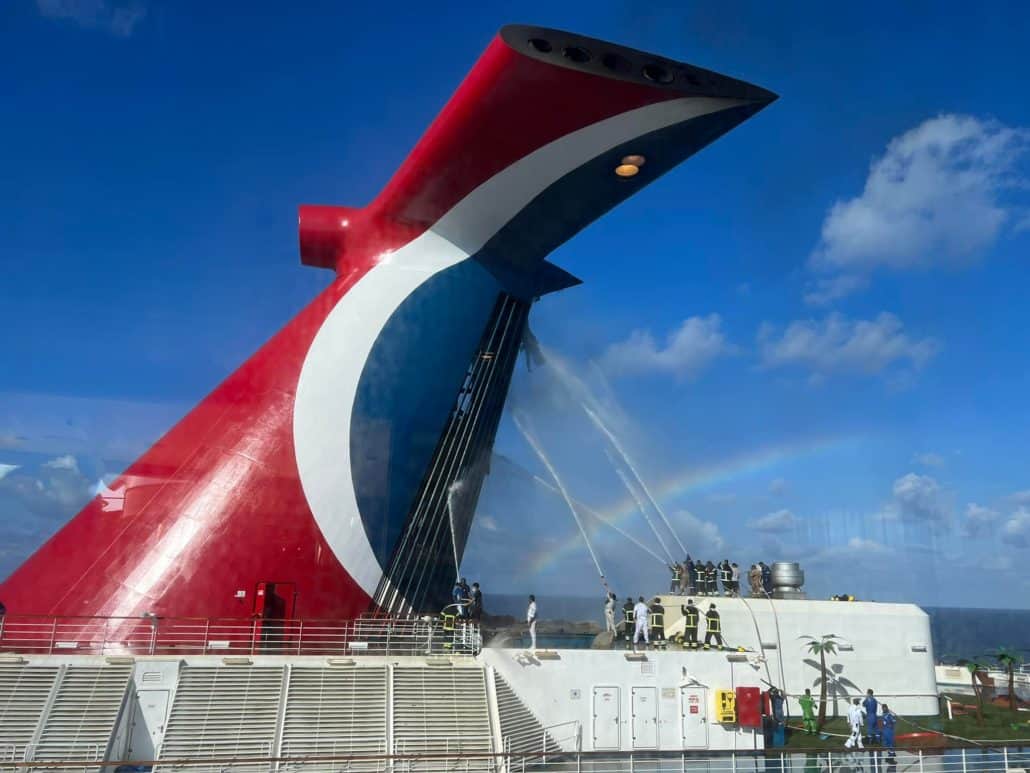 "We have been in regular contact with our Fleet Operations Center in Miami and all the appropriate authorities have been notified," read a note from Captain Mario Imbimbo. "Our technical team from Miami will be joining the ship later today to conduct a technical assessment and plan for necessary repairs which will be made at the shipyard in Grand Bahama. This means that Carnival Freedom will not be sailing back to Port Canaveral."
Two Extra Days in Grand Turk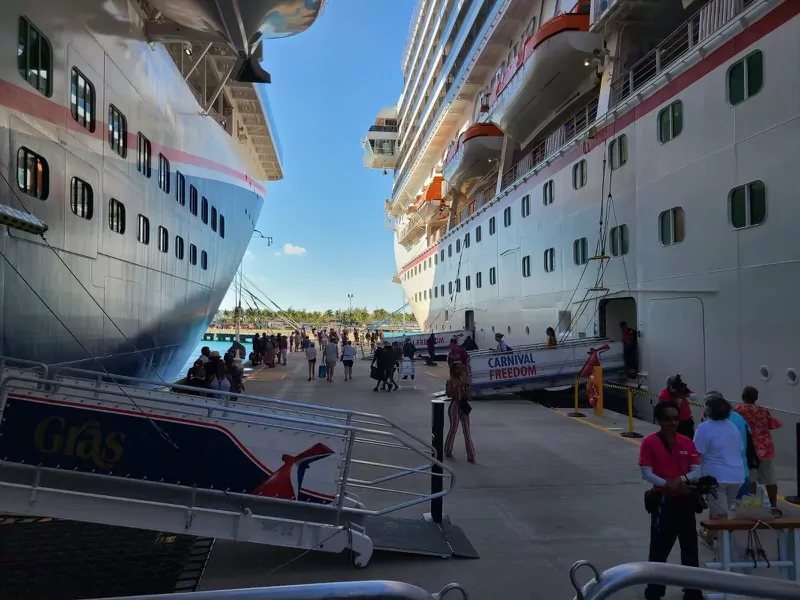 The ship will not be leaving the island and instead will spend the next couple of nights at the Grand Turk Cruise Center. Sister ship Carnival Conquest is being dispatched from Miami and is expected to arrive on Saturday afternoon.
At that point, guests will be transferred from the Carnival Freedom onto Conquest. After guests are onboard Conquest, the vessel will sail toward Florida, where it's scheduled to arrive at Port Canaveral on Monday morning.
The silver lining — in addition to everyone on board being safe and sound — is that the guests will be able to come and go as they please as opposed to being confined to the ship. Carnival Corporation built the Grand Turk Cruise Center in 2006.
Cruise Cancellation and Itinerary Change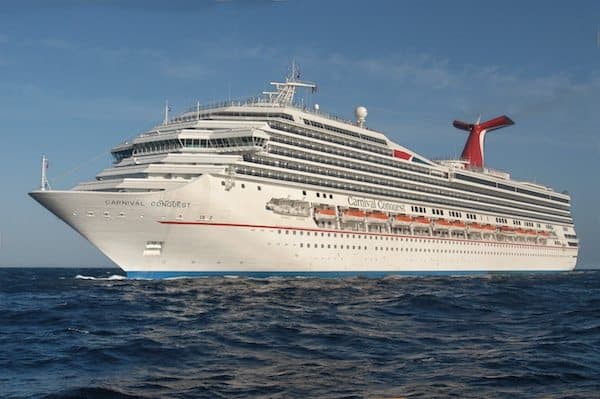 Meanwhile, the May 28 departure of Carnival Freedom from Port Canaveral has been canceled as the ship will be at the Grand Bahama Shipyard having her damaged funnel replaced. The heat of the fire was so hot that the starboard side of the funnel essentially melted away.
Carnival Conquest's scheduled May 27 sailing is canceled, and the May 30 voyage will be shortened by a day as it travels between Port Canaveral and South Florida, its year-round homeport. The vessel will instead sail a modified itinerary on May 31.
Guests booked on the impacted sailings on Carnival Conquest and Carnival Freedom have been notified of these changes.
Compensation-wise, Carnival is giving a $100 per stateroom onboard credit and a 50 percent future cruise credit. Additional parking fees at the Port Canaveral parking garage have been waived, and Carnival will cover fees related to changed flights up to $200 per person.
READ NEXT: Carnival Sunshine to Stop Sailing Out of Charleston After 2024