A Carnival Cruise Line guest was assaulted on the Carnival Magic over the weekend on its return voyage to Norfolk, Virginia.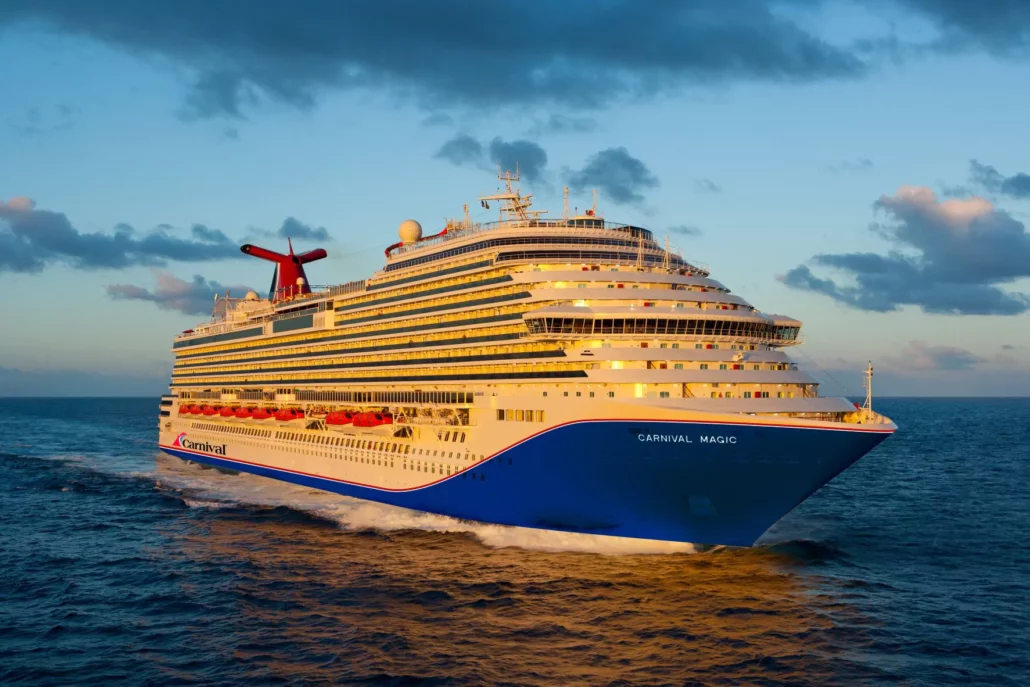 On Friday night, an assailant attacked a guest with a bar glass in the theater. The victim received medical treatment in the ship's medical center. The assailant was confined to their room for the remainder of the cruise. (A protocol where the stateroom is secure and a security team member sits outside the stateroom.)
A guest that Cruise Radio confirmed was onboard during the altercation said it happened during the Playlist Production show Flick.
"It all happened so fast, she said. Then the lights came on, we were told to leave the theater and the medics were called."
"The victim's friend told us Saturday it was two glasses broken together and used as a weapon."
Upon the ship's arrival in Norfolk on Sunday morning, the FBI and local law enforcement boarded the ship, and Carnival security and medical officials cooperated fully in the investigation.
Carnival guest assaulted on Carnival Magic
Carnival told a local news station, "Carnival security and medical officials fully cooperated with law enforcement should the guest decide to press charges."
It continued, "We have zero tolerance for this kind of behavior and the assailant guest has been permanently banned from sailing on Carnival in the future but this is now a matter for law enforcement."
RELATED: 9 Cruise Line Ticket Contract Surprises
The cause of the altercation is unknown. Carnival Magic was returning from an eight-night cruise.
Carnival's zero-tolerance policy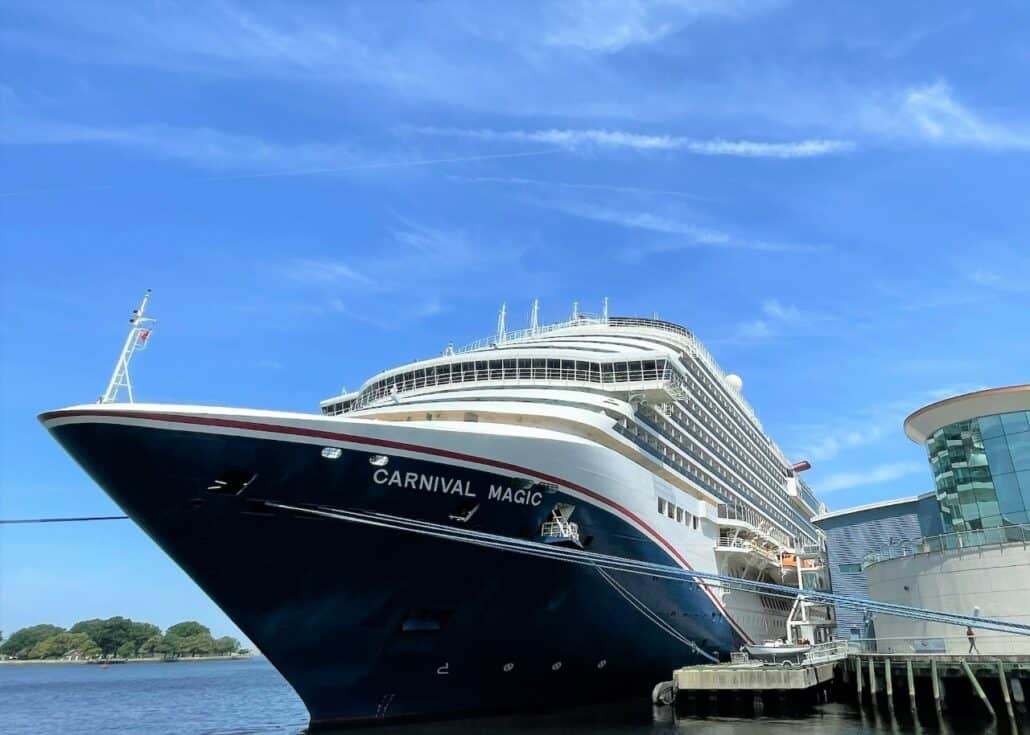 The line also reminded guests of its code of conduct in a letter sent to all booked guests in March. Videos featuring Carnival President Christine Duffy and Chief Fun Officer Shaquille O'Neal were also played in guest staterooms to remind passengers to behave.
Carnival outlines its code of conduct in the cruise line ticket contract.
Guest agrees to follow Carnival's Code of Conduct at all times. Any Guest whose conduct affects the comfort, enjoyment, safety, or well-being of other guests or crew will be detained onboard and/or disembarked at their own expense and will be prohibited from sailing with Carnival in the future.
Any violation of our "zero tolerance" policy or Code of Conduct is a breach of the Ticket Contract, for which Guest agrees to pay Carnival liquidated damages of $500, to be charged to the Guest's Sail and Sign® account without further notice or consent, representing the reputational and goodwill damages and injury to Carnival for Guest's violations."
Carnival Magic is on its last cruise of the year for Norfolk. When Carnival wraps up the 2023 season next week, it will not be back until 2025.
RELATED: What is the Cruise Passenger Bill of Rights?
This article was updated for clarification.