When checking in for their sailing, most passengers breeze past their acknowledgment of the cruise contract — often known as the Cruise Line Ticket Contract or Contract of Carriage and a required part of the check-in process — without bothering to read it.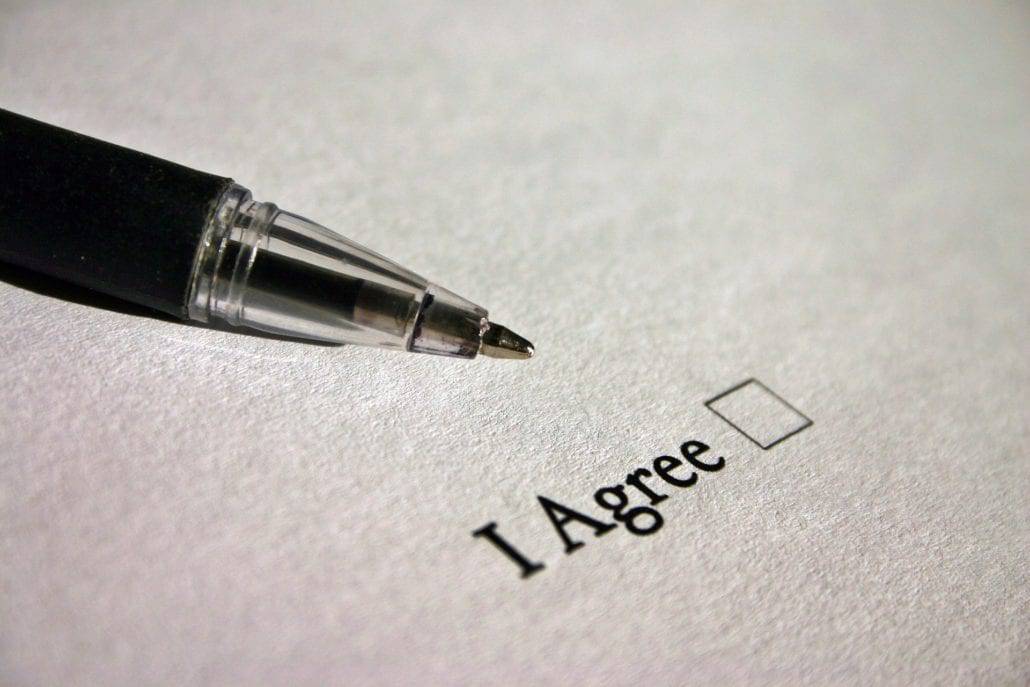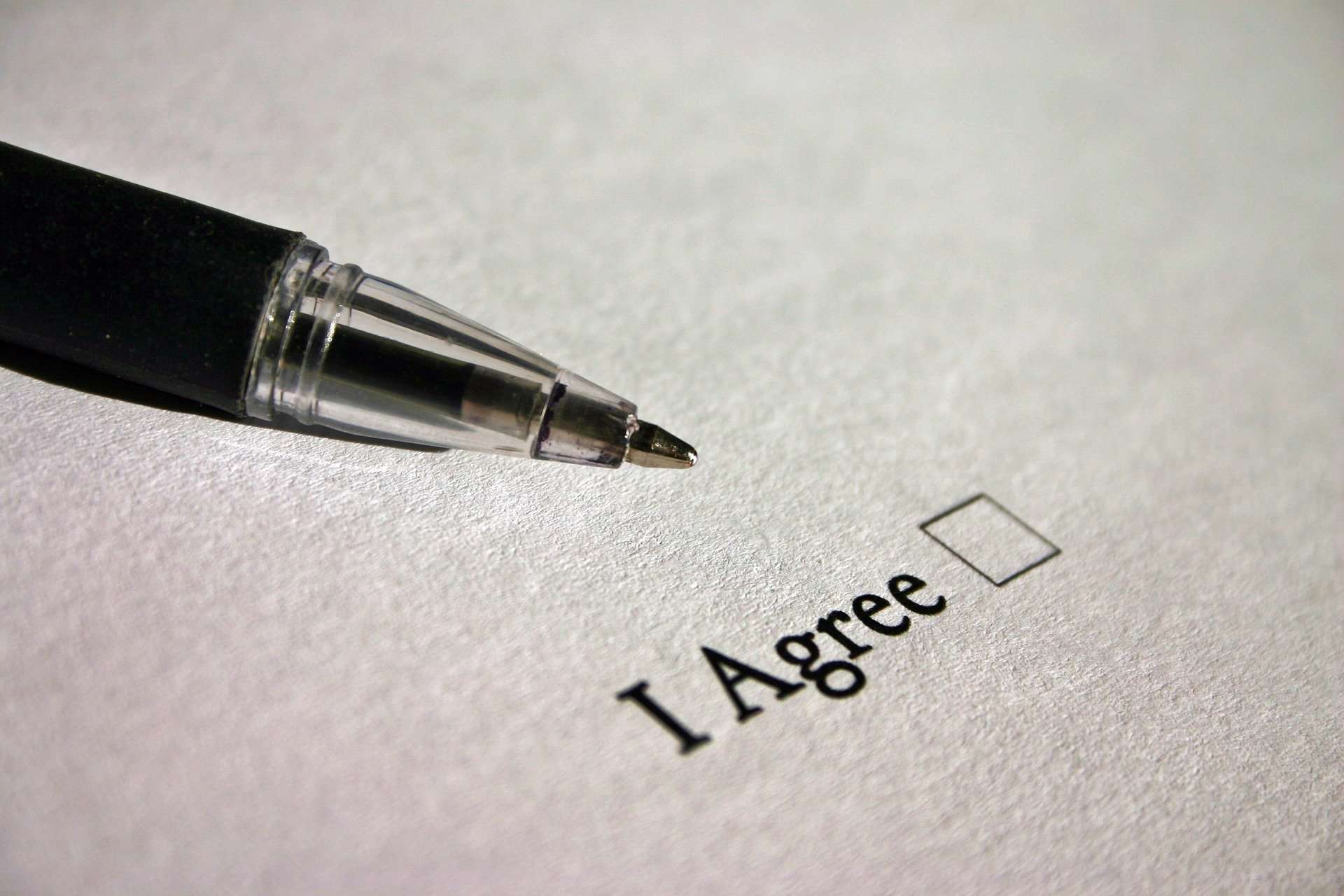 When you book a cruise, you enter into a legally binding agreement with the cruise line. This agreement called the Cruise Line Ticket Contract, outlines the terms and conditions that govern the cruise service.
It covers essential information such as the cruise line's liability, cancellation policies, expectations of guest behavior, itineraries, the responsibilities of the cruise line, and more.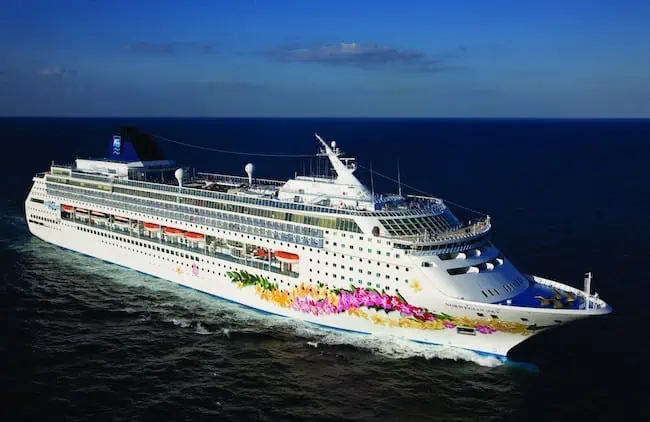 Yes, lawyers wrote a dozen pages of legalese to protect the cruise line in almost every possible scenario. Still, since your cruise vacation is governed by what you're signing, it's worth looking closer.
Before we begin, let's differentiate between the cruise line ticket contract and the Cruise Line Passenger Bill of Rights.
After highly publicized cruise incidents, the Cruise Lines International Association established the Cruise Line Passenger Bill of Rights.
It explains compensation or cancellation policies for mechanical failures or the inability to disembark. It is easy to understand and focuses on ethical treatment rather than legal jargon.
On the other hand, the Cruise Line Ticket Contract is the legal agreement you enter into with the cruise line each time you sail.
We reviewed the cruise contracts for the major players, including Carnival Cruise Line, Royal Caribbean, and Norwegian Cruise Line, and found these somewhat surprising provisions.
No Liability For Medical Care Onboard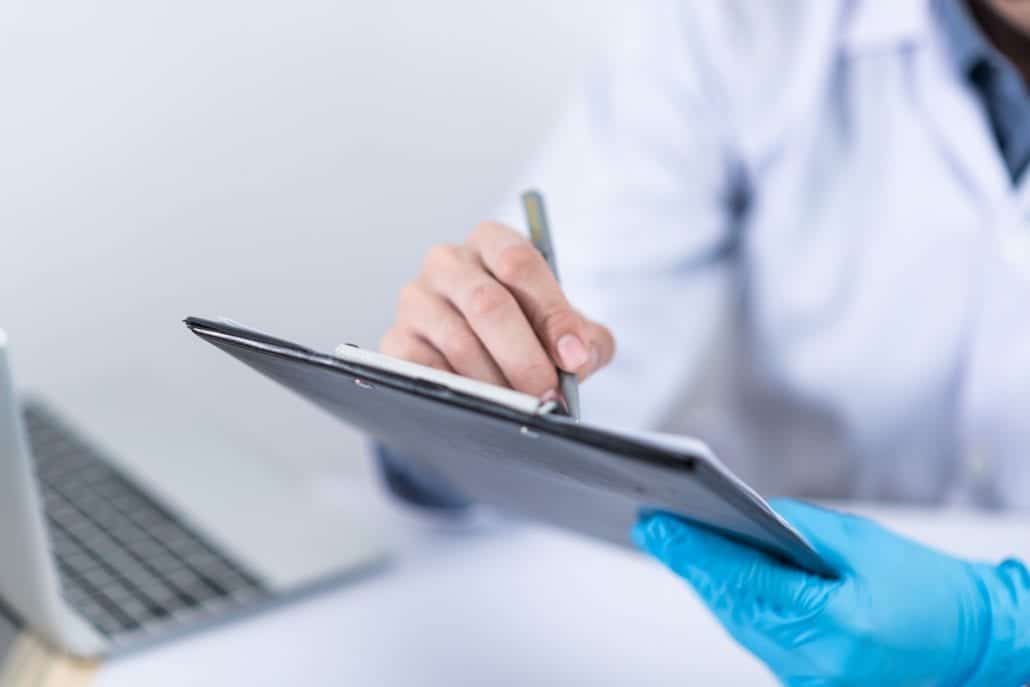 Norwegian Cruise Line's ticket contract states that:
The Guest, therefore, agrees that the Carrier cannot guarantee the performance of such Medical Services and that the Carrier shall not be liable for losses or injuries arising therefrom.
Believe it or not, if you're sick and must visit the ship's doctor, you do so at your own risk.
Most cruise lines won't accept any responsibility for the actions of the doctors, nurses, and other staff in the shipboard medical centers, who are typically independent contractors rather than cruise line employees, something that is normally buried within the fine print of a cruise line's website.
FACT CHECK: Cruise Industry Illness and Cleanliness Standards
The doctors and nurses are trained, certified, and credentialed, though typically at medical colleges and universities outside the U.S. and the cruise lines have quality facilities to treat emergencies.
Still, if something goes wrong, you'll need to often pay out of pocket or pursue relief directly from the healthcare provider or travel insurance carrier rather than the cruise line.
It's important to look at travel insurance and if there's a provision for medical care or emergency medical evacuation, which can run in the thousands of dollars.
Itineraries Can Change at Any Time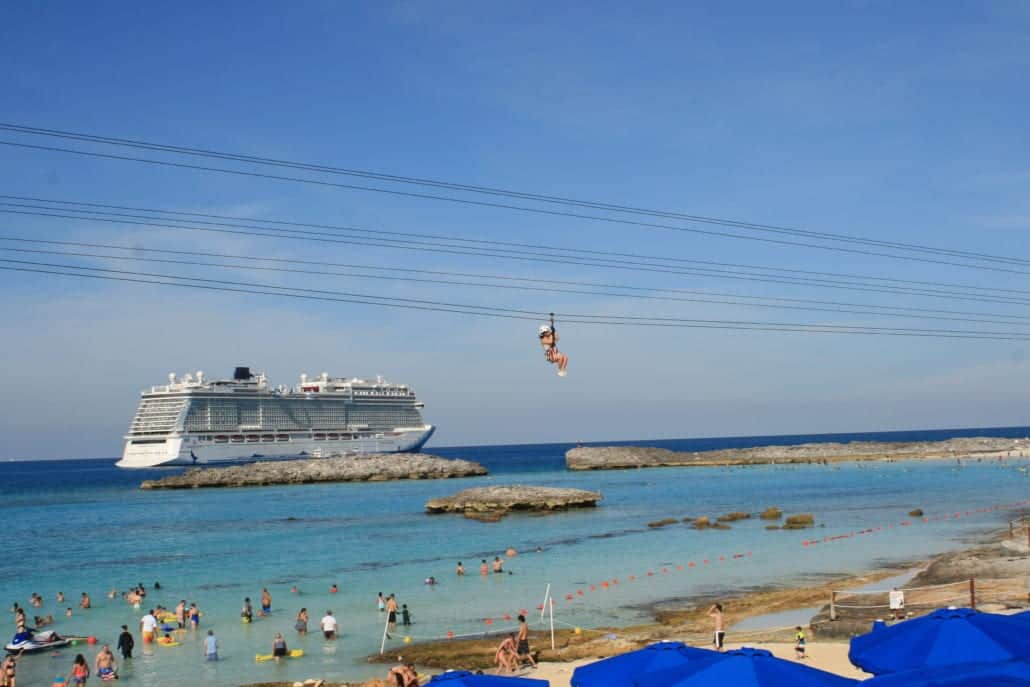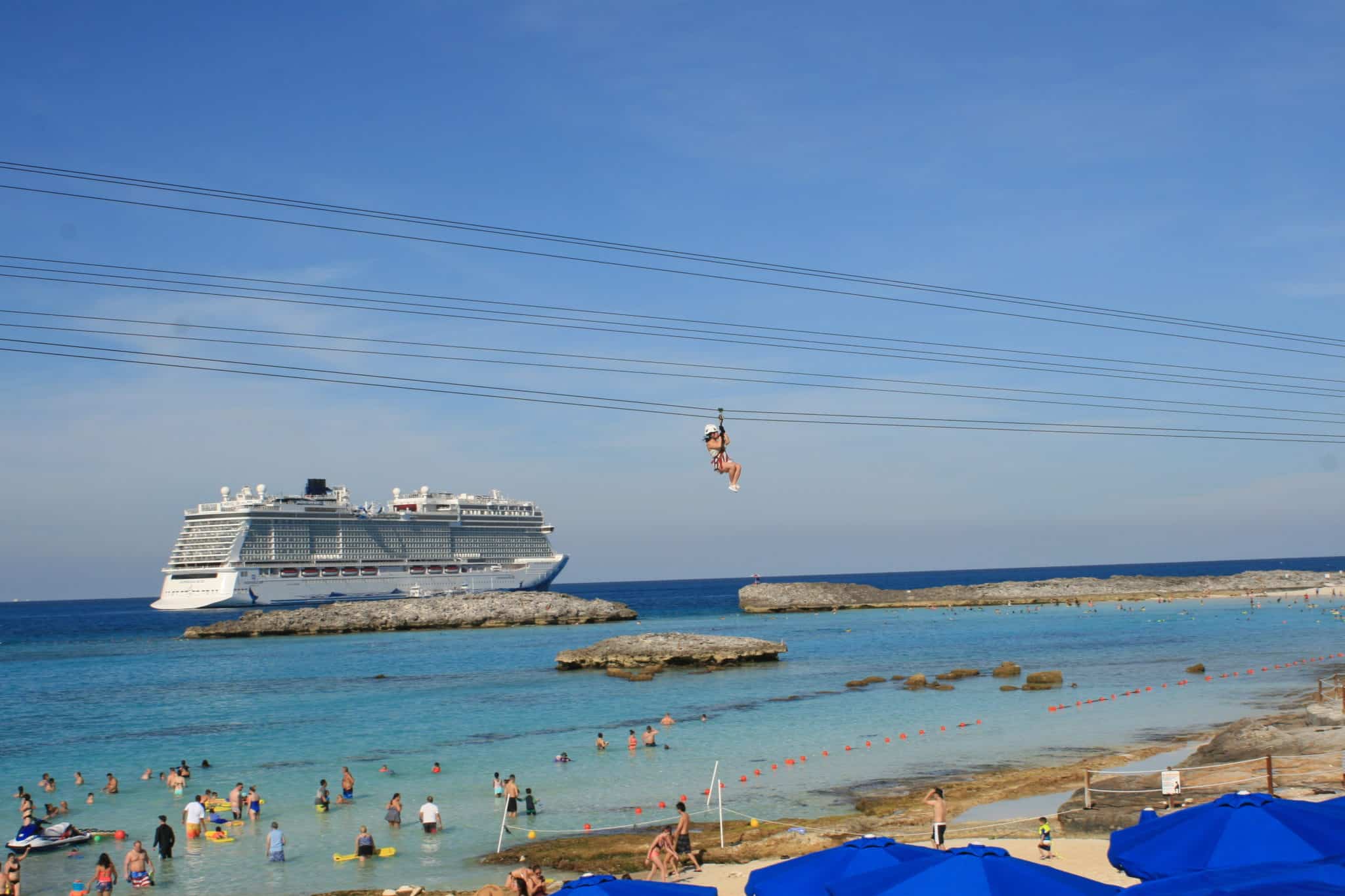 While it's always in the best interest of cruise lines to operate their published itineraries, sometimes things go awry and they are forced to skip a port or modify an itinerary. For example, Great Stirrup Cay, Norwegian Cruise Line's private island destination, is frequently a missed port when the seas are too rough to tender ashore.
Here's what Norwegian Cruise Line's ticket contract says about missed ports:
Carrier may for any reason at any time and without prior notice, cancel, advance, postpone or deviate from any scheduled sailing, port of call, destination, lodging or any activity on or off the Vessel, or substitute another vessel or port of call, destination, lodging or activity … Carrier shall not be liable for any claim whatsoever by Passenger, including but not limited to loss, compensation or refund, because of such cancellation, advancement, postponement, substitution or deviation.
Guests who cruise during hurricane season know that the lines often change itineraries to keep the ship and its passengers out of harm's way – cruise lines will occasionally stay at sea an extra day or two to avoid bad weather, providing guests additional time at sea at no additional cost.
But many guests don't realize that cruise lines can change your itinerary for any reason they see fit.
Hurricane Season: What Cruisers Need To Know
The reasons a particular port might be skipped are many, from weather conditions that would make it difficult for the captain to dock to mechanical issues that impact the speed at which the ship can travel, port closure, strikes or political unrest.
Of course, cruise lines want to minimize port changes as they impact passenger satisfaction and scheduling, so they usually keep things the same. But when weather conditions or operational needs require an itinerary change, the cruise line will do what it needs to do to ensure the safe operation of the ship.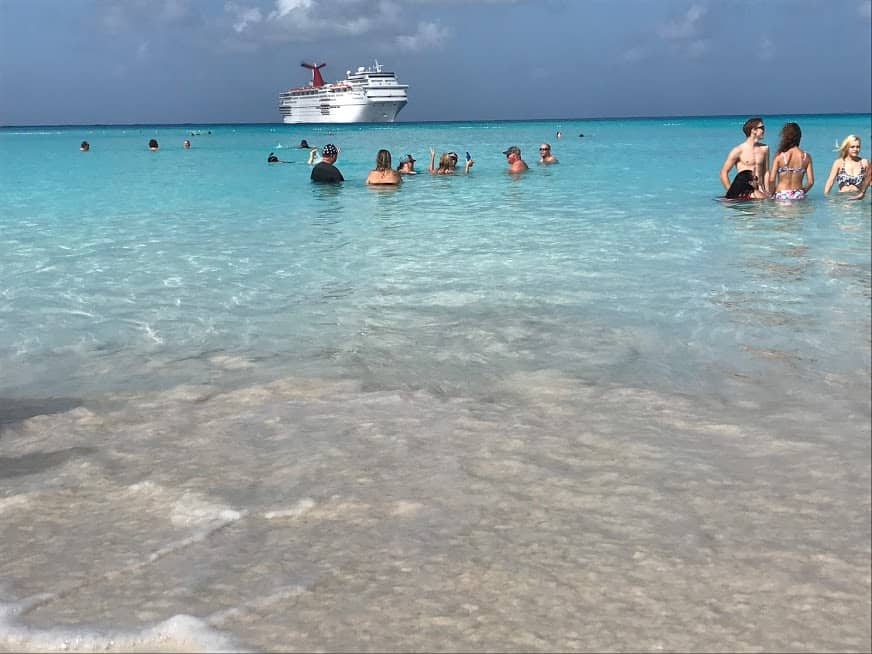 Remember, cruise lines will do everything possible to operate the published itinerary.
Still, a lot happens behind the scenes when ships are forced to miss a port – refunding and re-booking of shore excursions and adding unscheduled activities and entertainment options should a ship need to spend the day at sea, not to mention plans for dealing with the guests who are upset for the cruise line bypassing or substituting a destination.
Cruise Lines Can Place a Lien On Your Luggage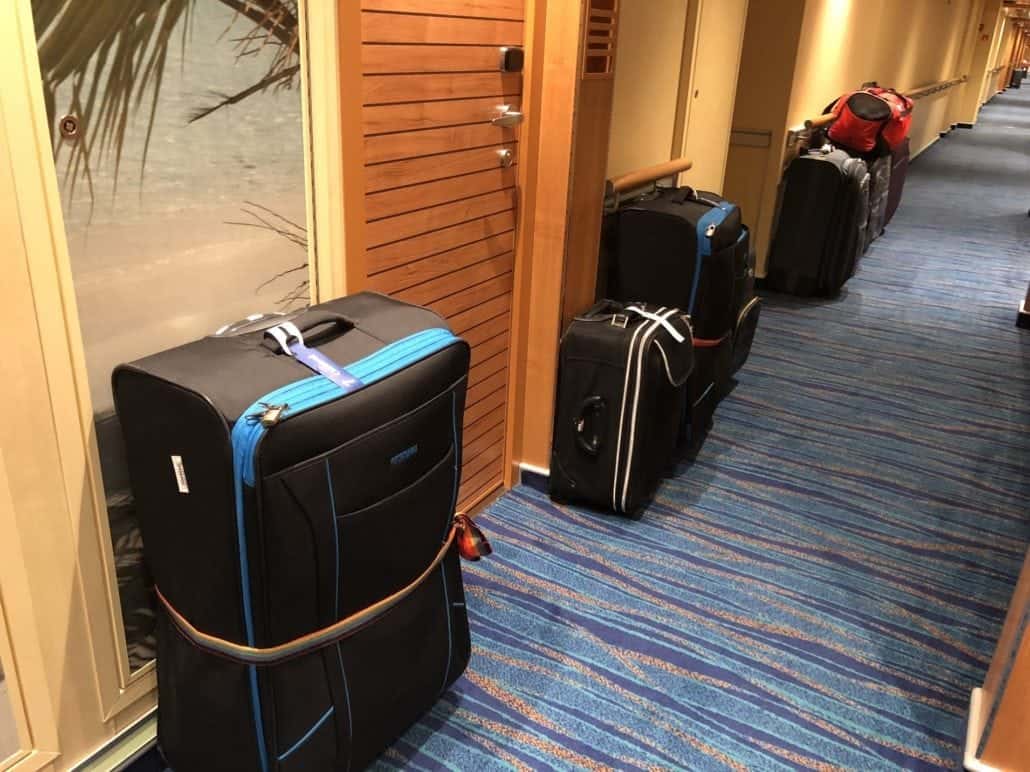 Carnival Cruise Line is quite clear on what happens if you run up a big onboard bill or take cash advances in the casino and your credit card gets declined, or you get a little too tipsy and damage something on the ship and don't settle up. The cruise line might have the right to confiscate your luggage, property, or any cash you have onboard and sell or auction it to satisfy your bill as outlined below:
Carnival and the Vessel shall have a lien upon all baggage, money and other property whatsoever accompanying the Guest and the right to sell the same by public auction or otherwise for all sums whatsoever due from the Guest under this Contract and for the costs and expenses of enforcing such lien and such sale.
You Can Be Denied Boarding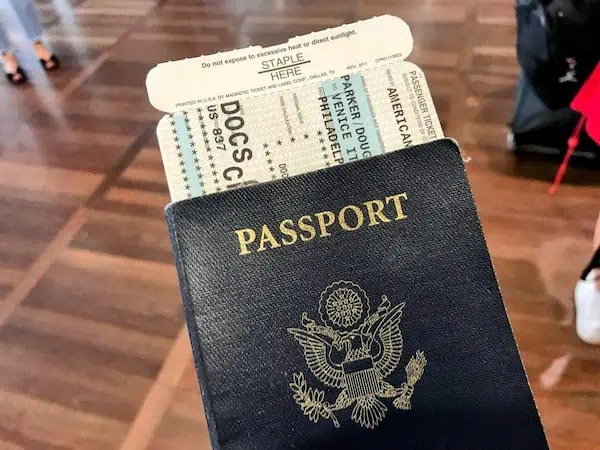 Like all cruise lines, Norwegian Cruise Line guests must present proper documentation to travel and are responsible for obtaining any visas for international travel. This can be particularly complicated on world cruises, where travel requirements can vary significantly from country to country.
Upon embarkation, the Guest shall have in his or her possession, and assumes all responsibility for obtaining, all visas, passports, certified birth certificates, travel and health documents required by any governmental authority, and if he or she fails to do so the Carrier shall have no further obligation to transport or to furnish transportation to the Guest.
Everyone knows that if you fly internationally, you need a passport, but it might not initially occur to some first-time passengers that you also need documentation to cruise. Like other forms of international travel, for those cruises that depart from the U.S., you must have proper proof of citizenship to re-enter the country at the end of the sailing.
READ: Do I Need a Passport To Cruise?
Suppose you show up for your cruise without a valid passport or (for closed-loop sailings from the U.S.) a certified copy of your birth certificate and a valid government ID. In that case, you can be denied boarding, and oftentimes, you will not receive a refund or be allowed to reschedule your cruise.
The same applies to exotic itineraries that require specific visas, medical documentation, or proof of vaccination.
As the cruise line ticket contract outlines, the cruise line places the responsibility on the guest to explore and obtain this documentation and is not responsible for guests who don't follow the rules.
Simply put – if your paperwork isn't in order, you're not cruising, so be sure to plan accordingly.
It's Hard to Sue The Cruise Line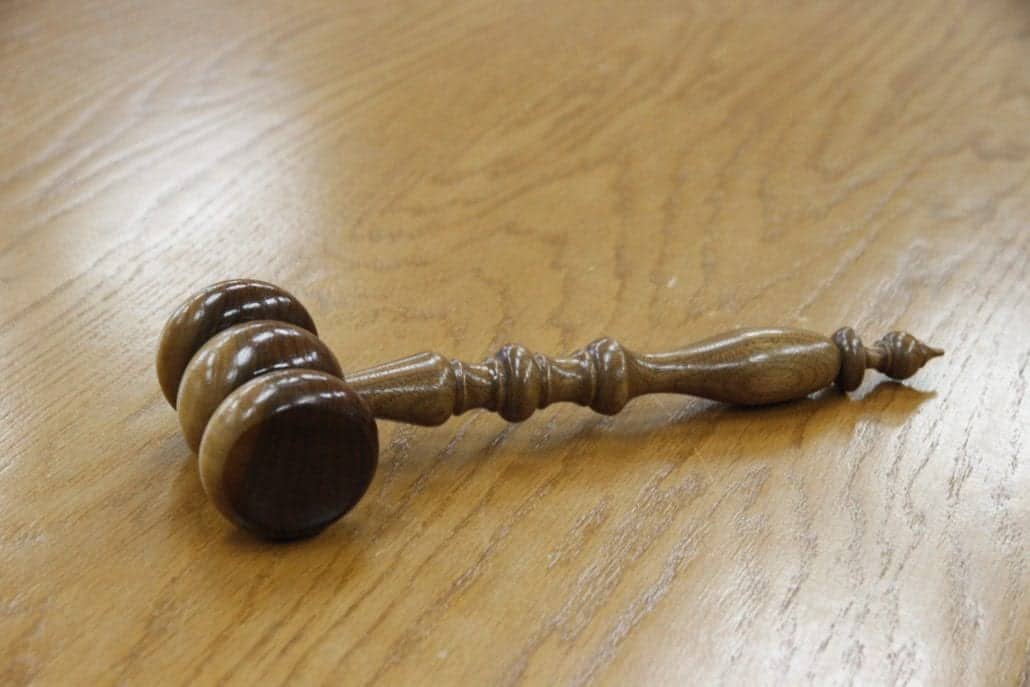 Cruise lines have worked very hard to establish a legal precedent that if something goes wrong on your cruise, you may not be able to have your day in court.
Here's what Carnival Cruise Line says about any potential legal recourse should you be dissatisfied with your cruise experience:
"Any disputes, claims, or controversies whatsoever, other than for personal injury, illness or death of a Guest … including but not limited to alleged violation of civil rights, discrimination, consumer or privacy laws, or for any losses, damages or expenses, relating to or in any way arising out of or connected with this Contract, the booking of the cruise … with the sole exception of claims brought and litigated in small claims court, shall be referred to and resolved exclusively by binding arbitration under the United Nations Convention on the Recognition and Enforcement of Foreign Arbitral Awards."
Maritime attorney Jim Walker told us, "Cruise passengers must be aware of where the cruise line requires a suit to be filed."
Mr. Walker told us that many Miami-based cruise lines, like Carnival, Royal Caribbean, and Norwegian Cruise Line, chose the forum in Miami. Princess Cruises has chosen Los Angeles. Holland America Line has picked Seattle. COSTA list Genoa. Other cruise lines not based in the U.S. have designated locations throughout Europe.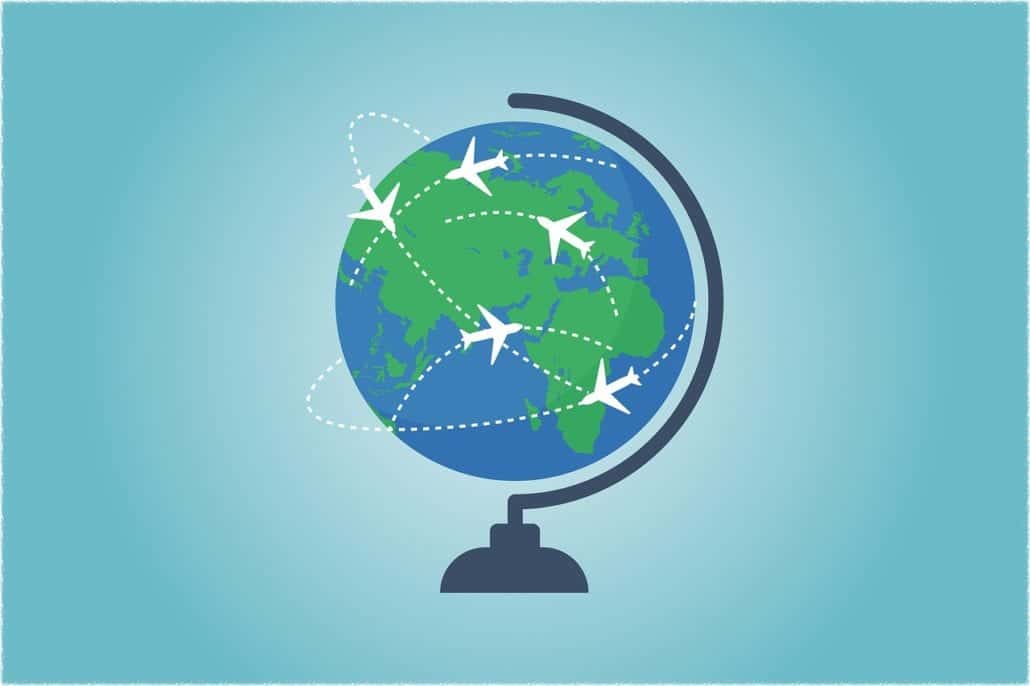 He gave an interesting case of a guest injured on a vessel chartered by a U.S. cruise line, but because the ship did not stop at a U.S. port, a clause in the ticket contract stated the cruise line lawsuit had to be filed in Paris, France.
Except for personal injury or death, you probably won't be able to sue the cruise line if something goes wrong on your vacation.
Instead, you'll need to participate in binding arbitration, a quasi-legal process overseen by an arbitrator, usually with legal training, who hears evidence from both sides and makes what they believe to be a fair, equitable decision.
READ: Court Throws Out Drunk Cruiser's Lawsuit
And since it's binding arbitration, the arbitrator's decision is final and can't be appealed or questioned. Binding arbitration reduces risks for the cruise line, as there are no sympathetic juries awarding cruisers large sums of money, and the arbitration process usually moves faster than court trials, further reducing legal costs for the cruise line.
That said, it's not entirely impossible to take a cruise line to court, as has been done so repeatedly. However, it is something the cruise line will work overtime to avoid.
They Can Use Your Photos For Marketing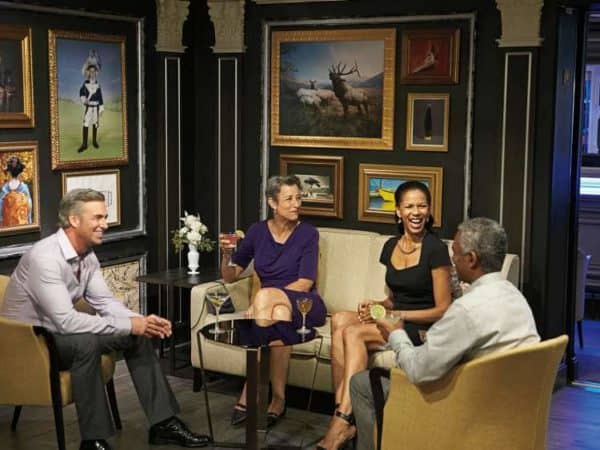 Did you know cruise lines can use your photos for anything they want?
Carnival Cruise Line, for instance, outlines their guidelines for using guests' likenesses or images taken during the cruise:
Each Guest grants Carnival and/or its promotional partners the exclusive right to include photographic, video and other visual portrayals of Guest in any medium of any nature whatsoever for any purpose, including without limitation trade, advertising, sales, publicity or otherwise, without compensation to Guest, and all rights, title and interest therein (including all worldwide copyrights therein) shall be Carnival's sole property, free from any claims by Guest or any person deriving any rights or interest from Guest.
If you're having a good time on your cruise and are beaming from ear to ear while enjoying the day's drink, the cruise line might want to snap your photo and use it in their next email or brochure.
Although this rarely happens as cruise lines tend to use models for their advertising or marketing campaigns, the thing is, they don't have to pay you for using your image as an unsolicited testimonial in their marketing, thanks to the waiver embedded in your cruise contract.
They Can Sell Your Photos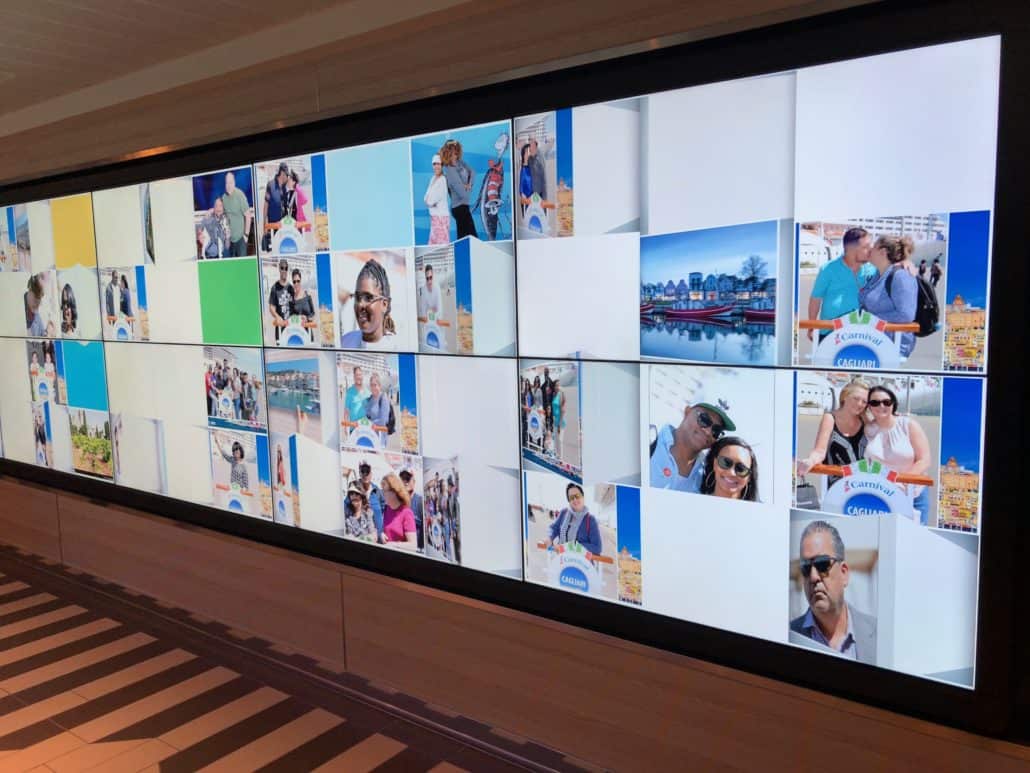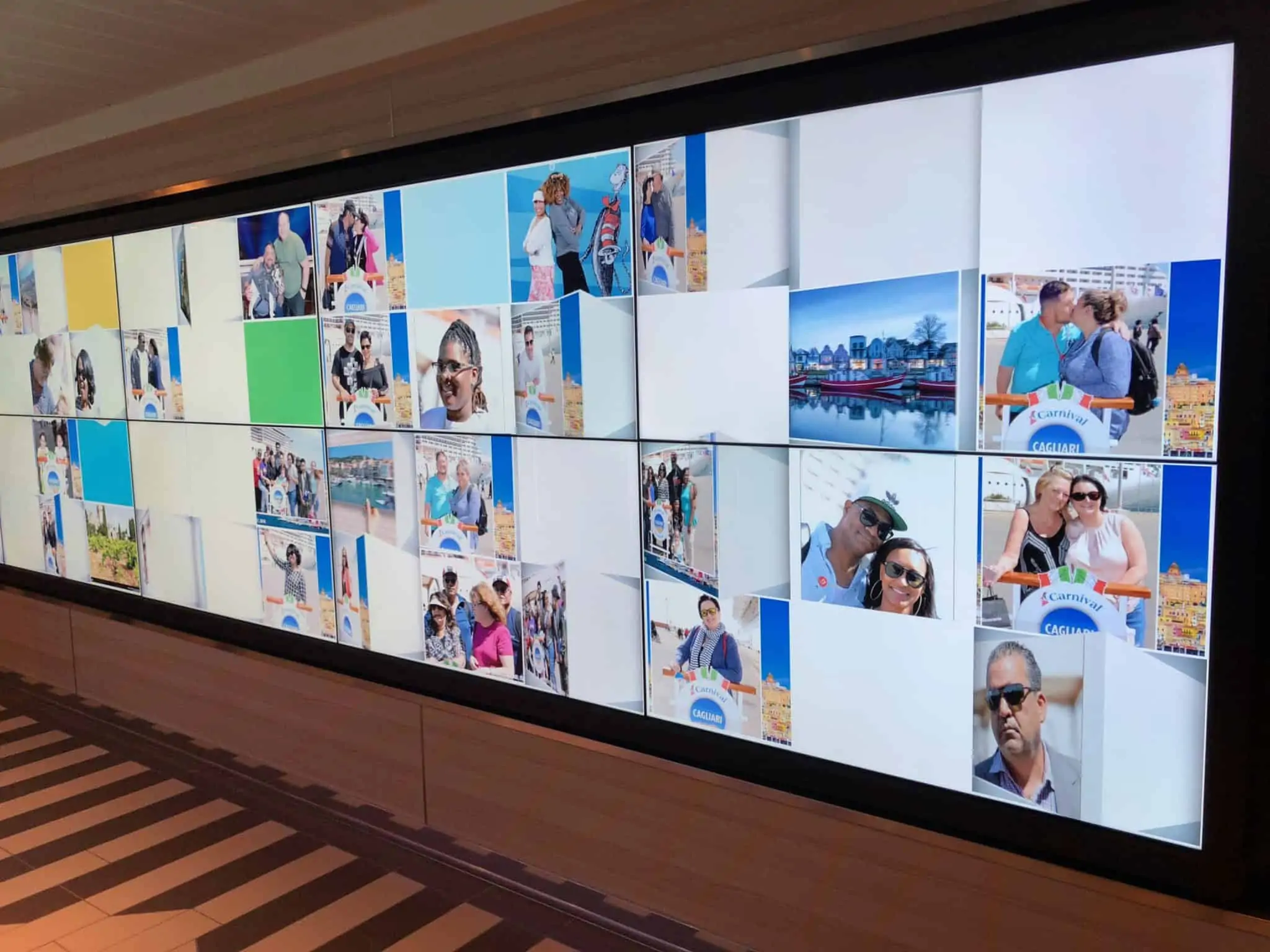 According to Carnival Cruise Line's ticket contract, any photos taken of you can be sold and marketed for whatever purpose they like:
Each Guest understands and agrees that professional onboard photographers may photograph Guests and that those photos may be processed, displayed and sold to Guests and others.
Chances are, you'll have your picture taken by the ships' photographers multiple times a day on a cruise. Each night, those photos get posted in the photo gallery for you to see and — the cruise line hopes — purchased as a keepsake of your vacation. But did you know anyone can buy your photos?
In the interest of profits, the cruise line will sell your images to anyone interested onboard. Remember that creepy guy smiling at you from the other end of the bar? He can go home with a photo of you and your family; you can do nothing about it.
Your Cabin Can Be Searched at Any Time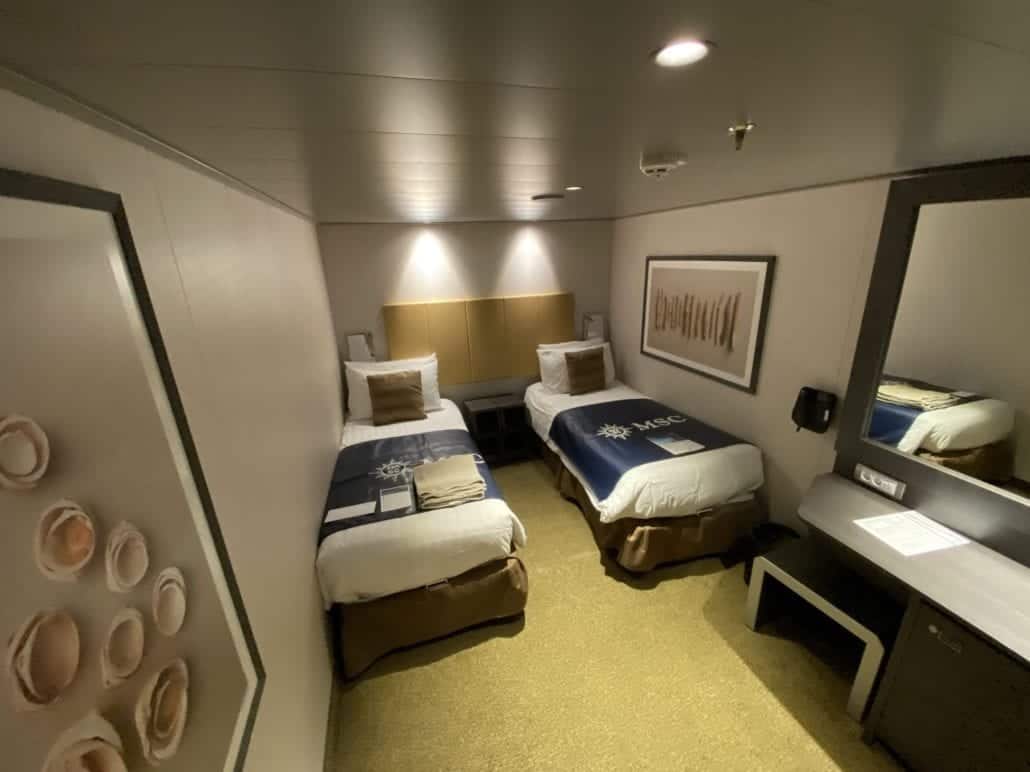 Here's a rule that most people don't even realize – the cruise line can search your cabin anytime, for any reason.
Carnival Cruise Line's ticket contract stipulates that:
Guest agrees Carnival has, at all times with or without notice, the right to enter and search Guest's stateroom, personal safe or storage spaces, or to search or screen any Guest, and/or personal effects, at any location, to ensure compliance with any of the restrictions set forth in this agreement. Any Guest who refuses any such search or screening may be denied boarding or disembarked and no refund of the cruise fare will be issued.
FACT CHECK: Can a Cruise Ship Tip Over?
Your right to privacy on a cruise ship is far from absolute, and the line can enter your room and search you and your property at any time, for any reason. If you disagree with the search, the captain can disembark you from the ship immediately, something that most guests are completely unaware of
They Can Add a Fuel Supplement Fee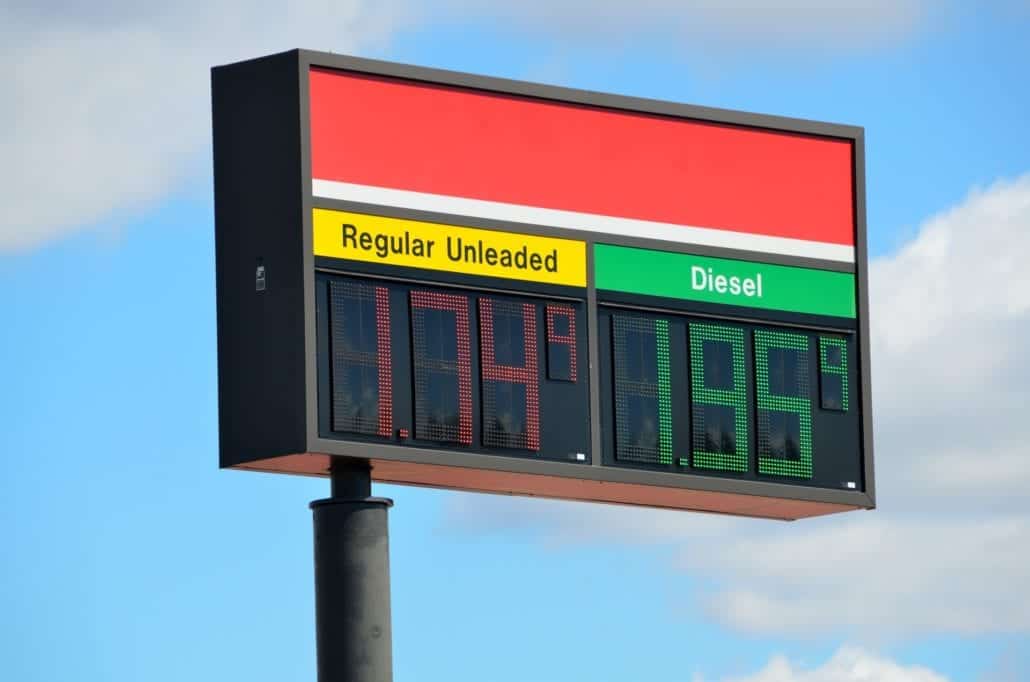 If oil prices rise, the cruise line can add a fuel surcharge, even if you've already paid in full.
For example, Carnival Cruise Line states that:
Subject to applicable laws, Carnival reserves the right to impose or pass any of these surcharges and no right of cancellation shall be implied. "Fuel supplement" shall mean any additional charge to defray a portion of Carnival's fuel costs. … Carnival reserves the right to charge a fuel supplement of up to $9.00 USD, or its equivalent in foreign currency, per person per day, without prior notice, in the event that the price of light sweet crude oil according to the NYMEX … is greater than $70.00 USD per barrel of oil. Carnival may collect any fuel supplement in effect at the time of sailing, even if the cruise fare has been paid in full.
Fuel is one of the most expensive elements of operating a cruise ship, and the cruise lines typically budget a certain amount for this expense, just as you probably do at home.
What is the big difference between you and the cruise lines? If gas prices increase during your road trip, you must pay the added expense, while, thanks to the ticket contract the major lines, , have provided themselves with a rarely used but still-available-to-them out.
And at $9 per person per day, these charges could add up – for a family of four on a seven-day cruise, that equals more than $250 for an unexpected and unplanned expense.
RELATED: 6 Hidden Cruise Costs
If the cost of oil exceeds the projected amount, you will be charged an additional fee in the form of a daily per-person fuel surcharge.
This won't just happen before you've made the final payment for your cruise, it can happen up to and including the day of embarkation. You'll have to pay or be unable to take your vacation.
Final Thoughts of the Cruise Line Ticket Contract
And how can cruise lines create iron-clad ticket contracts that protect the cruise line and not the guest? They have invested heavily in talented teams of lawyers and lobbyists who are dedicated to protecting the best interests of the cruise line and work diligently to make it difficult to sue cruise lines when something goes wrong.
Granted, tens of millions of guests sail without incident each year, and cruising enjoys some of the highest satisfaction ratings of any travel supplier.
Hence, the odds of legal action against a cruise line are relatively remote. However, it's essential to understand the stipulations of the ticket contract and the policies. Limitations and responsibilities of the cruise lines should you encounter a problem during your voyage.
In the end, it's always best to expect the unexpected. Before your next cruise, be an informed consumer and take some time to scrutinize your cruise line ticket contract – you may be surprised at what you'll find.
Read each major cruise line ticket contract:
Frequently Asked Questions
Should I sign the cruise line ticket contract?
If you want to cruise, yes. However, before you sign a cruise ticket contract, read it carefully and understand all the terms and conditions. Ask the cruise line if you have any questions before heading to the pier.
What is a cruise line ticket contract?

A legal document that provides details of your cruise vacation, such as the cruise line, ship, itinerary, price, and cancellation policy.
Pin it for later!