Good news for Carnival Cruise Line guests who bought the CHEERS! drink package at a discounted rate for their now-cancelled sailings.
Brand ambassador John Heald told his Facebook followers that when they book a new cruise, the company will still honor that discount.
How to Make Sure You Get Your Discount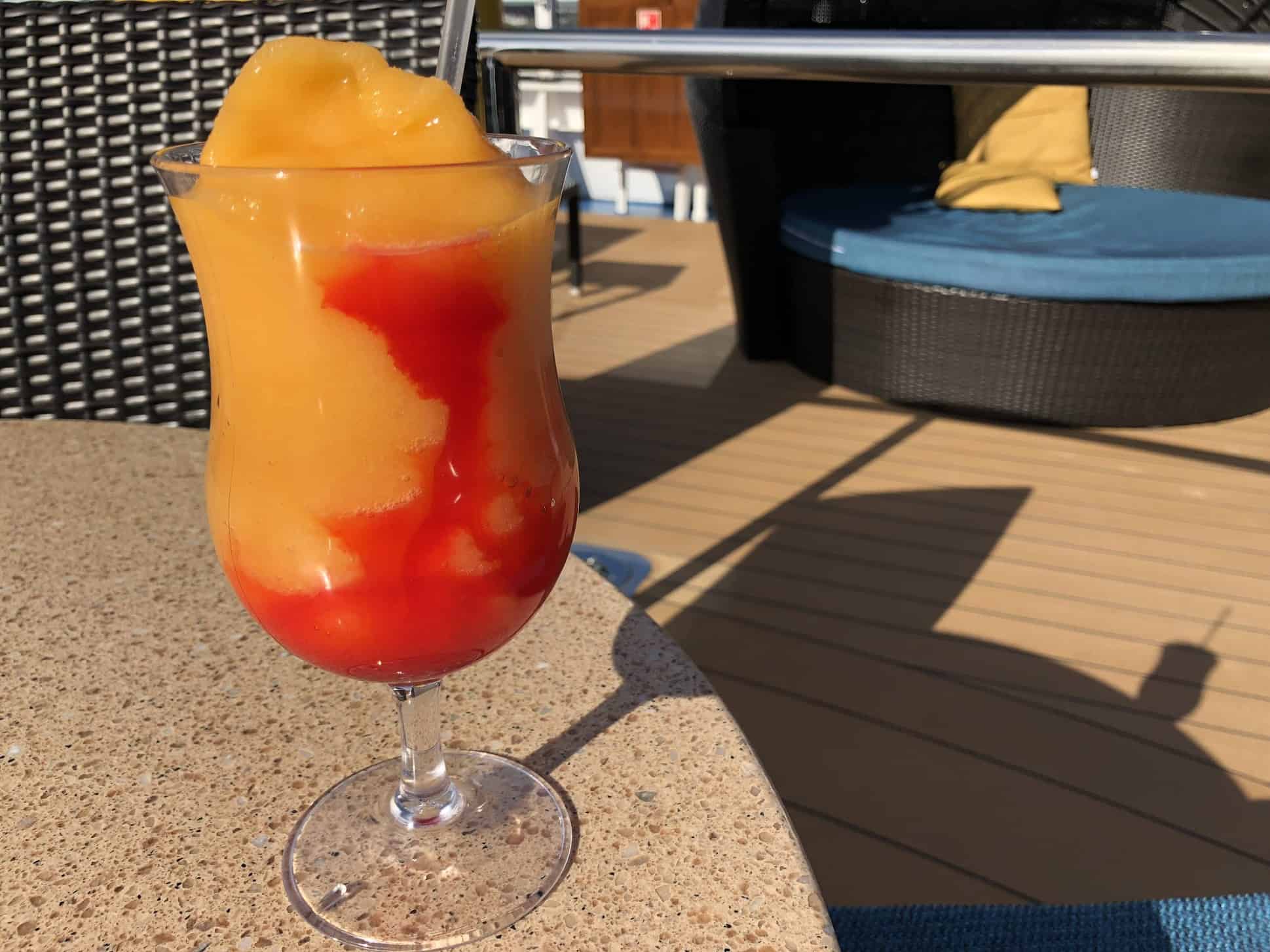 While most cruisers have been focused on getting refunds for cancelled cruises or figuring out on which itinerary to use their future cruise credit, some have clearly been focused on the most important aspect, the drink package.
Given that Carnival Cruise Line occasionally offers discounts on their popular CHEERS! package, some who'd taken advantage of that price cut and then had their trip cancelled wondered if maybe they could transfer the savings to their rescheduled voyage.
As it turns out, the answer is a resounding "Yes!"
"One of the casualties of all the cancellations we have made since [the industry-wide shutdown] was that many of you had purchased our CHEERS! beverage program on a discounted special rate of either 10 or 20 percent [off]," Heald posted.
"So yesterday, I asked the Beards if for those who had already purchased it, would it be possible to offer those who have re-booked a chance to purchase this again. The answer from the Beards was 'Yes.'"
To take advantage of this opportunity, rebooked guests can either call 800-764-7419 and, when prompted, push 6 (for the Fun Shops) and then 1 (for new orders/checking existing orders). They can also go on-line and handle things themselves in the Fun Shop by using codes C20R10 (for the 10 percent discount) or C20R20 (for the 20 percent discount).
Is The CHEERS! Drink Package Worth The Price?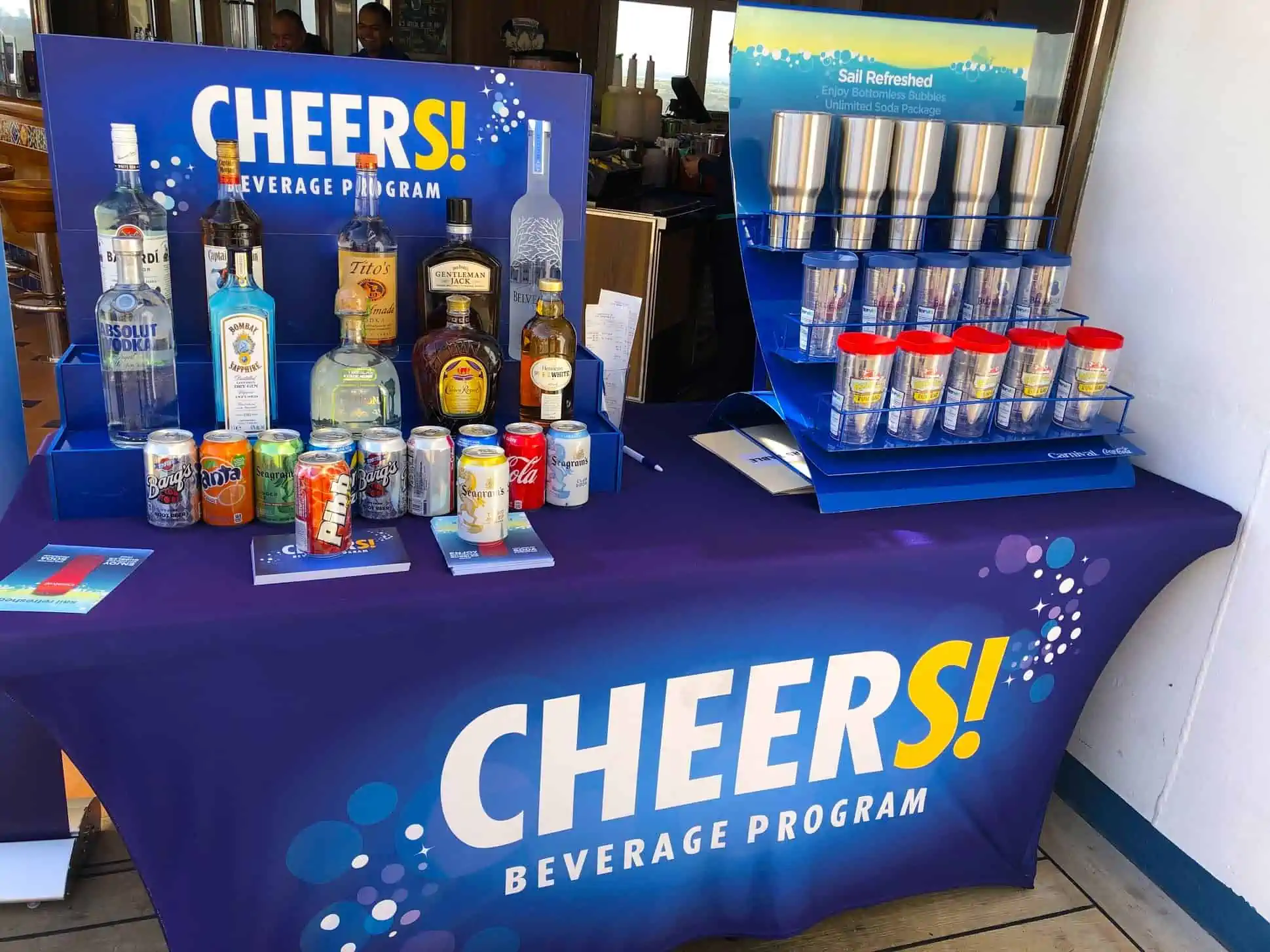 For those who may not know, CHEERS! is Carnival's version of a drink package, allowing purchasers to order up to 15 drinks per day for a flat rate. What many don't realize when looking into whether the package is worth buying or not is that the 15 drinks only refers to alcohol — beer, wine, cocktails, etc. In addition, the package also covers a wide variety of other options, including sodas, milkshakes and coffees.
READ MORE: Everything You Need to Know About Carnival's Drink Package
It's easy to understand why people would want to see the discount transferred to their new booking. While a great deal, the price is currently at $54.95 per person, per day, if purchased in advance.
Even without the discount mentioned by Heald, this is 10 percent cheaper than if you purchase the package once on board the ship.
One reason people often buy the package in advance is to lock-in the current price to protect against any future increases. The price was last increased in January.
It's important to note that there are certain stipulations, including that all guests over the age of 21 within a given stateroom have to purchase the package.
Also, due to tax rules, the package doesn't actually kick in until day two from a few select ports.
For example, when sailing out of New York City or Galveston, the drink package does not begin until the second day. Therefore, if booking a four-day sailing, passengers are only charged for a three-day drink package.