Carnival Horizon is back at her homeport of Miami, Florida after a month in dry dock having its propulsion system repaired. The ship arrived Wednesday morning ahead of its first cruise back this weekend.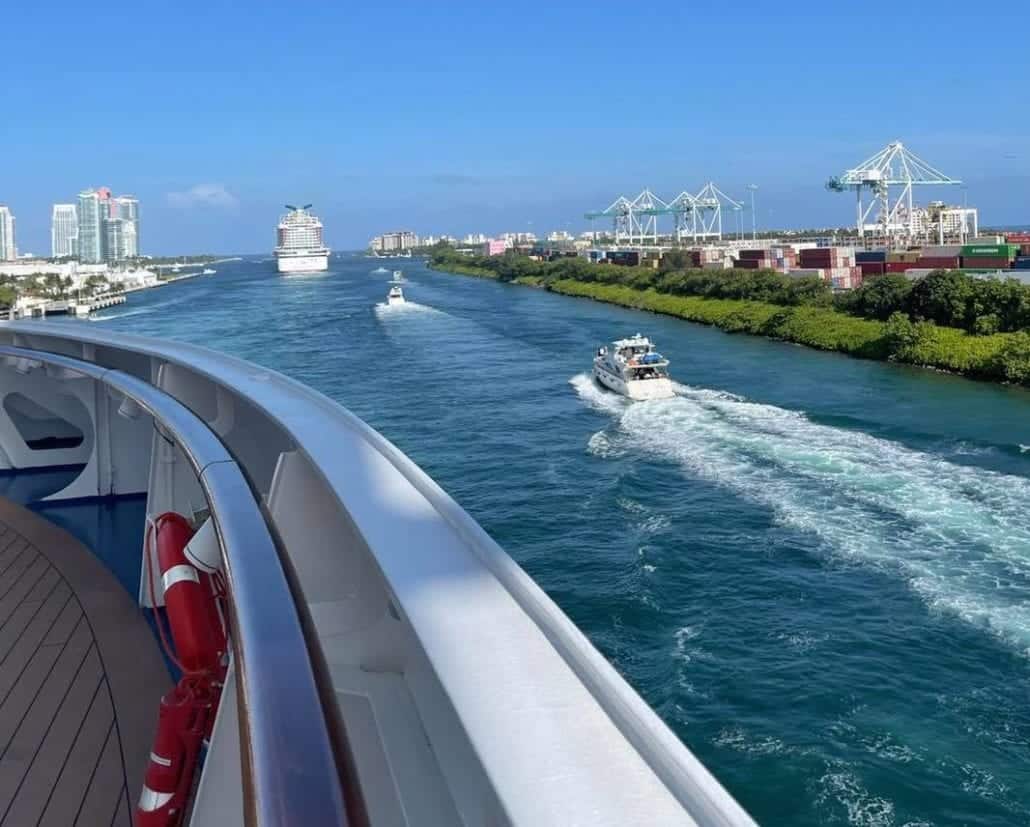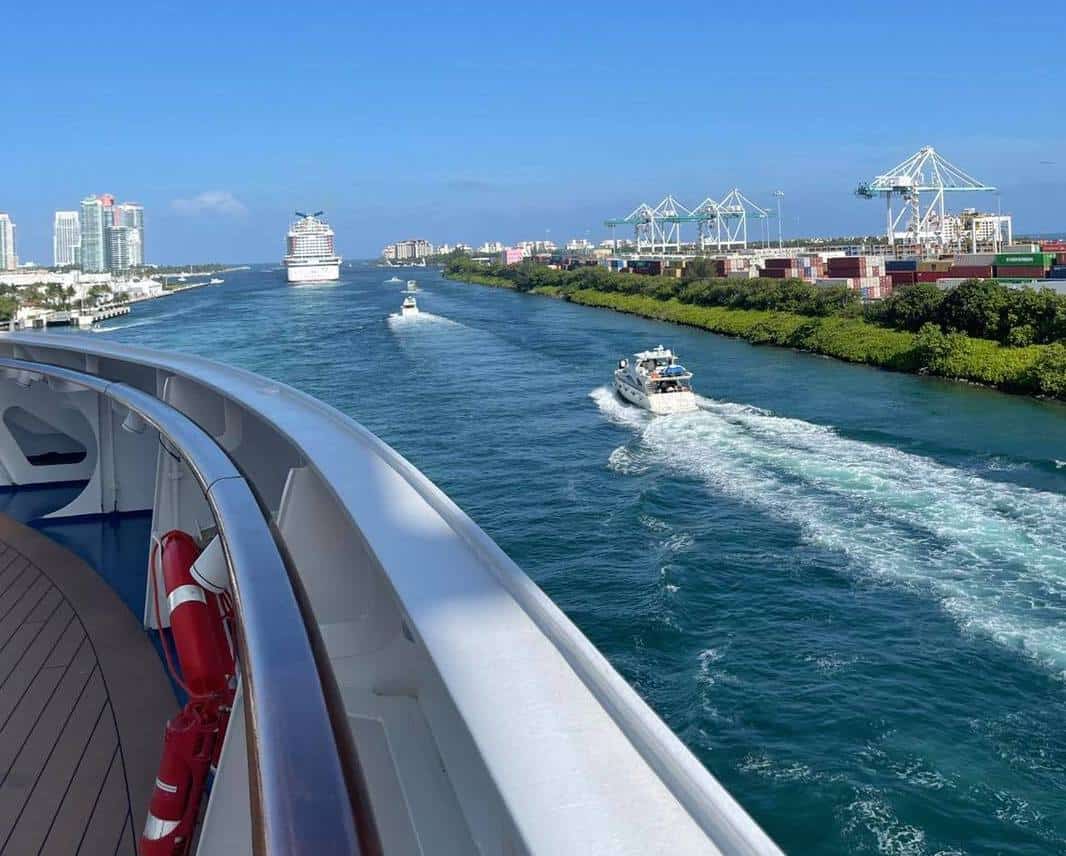 In November 2021, Carnival reached out to booked passengers to inform them that their cruises on December 5 and 11 were canceled due to the issue, which was affecting Horizon's maximum cruising speed.
A couple of weeks later the line announced it was taking Carnival Horizon out of service for the remainder of 2021. The ship was then sent to Palermo, Italy for repairs.
Instead of canceling its cruises completely, Carnival brought Carnival Sunshine and Carnival Liberty back into service earlier than planned so that they could assume Horizon's scheduled voyages. Those who didn't want to move their cruise received a full refund.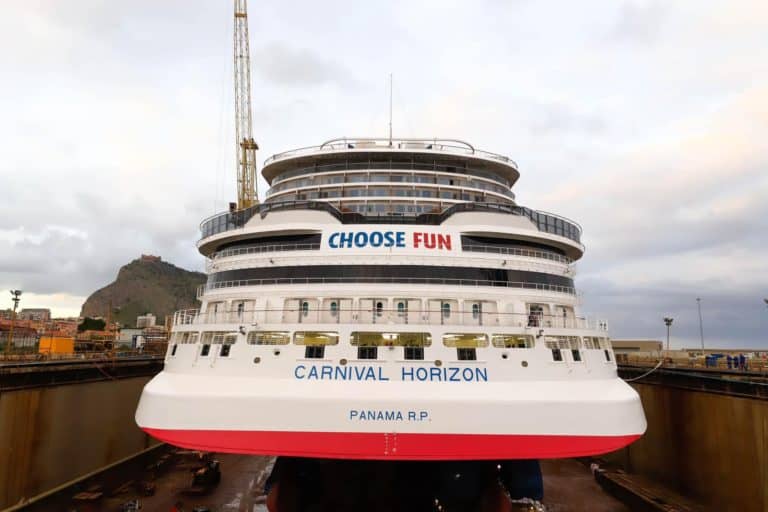 While in dry dock, Carnival took the opportunity to update Horizon with the new livery that it is rolling out across the fleet — a white and blue hull design with a red stripe.
MORE: New Royal Caribbean Ship Features Southern Dining, 20+ Restaurants
The ship is homeported in Miami year-round, offering mostly six-night western Caribbean and eight-night southern Caribbean cruises. Port calls on the western route include Ocho Rios, Jamaica; George Town, Grand Cayman; and Cozumel, Mexico. Port calls for the southern itinerary are Aruba, either Bonaire or Curaçao, La Romana, and Amber Cove.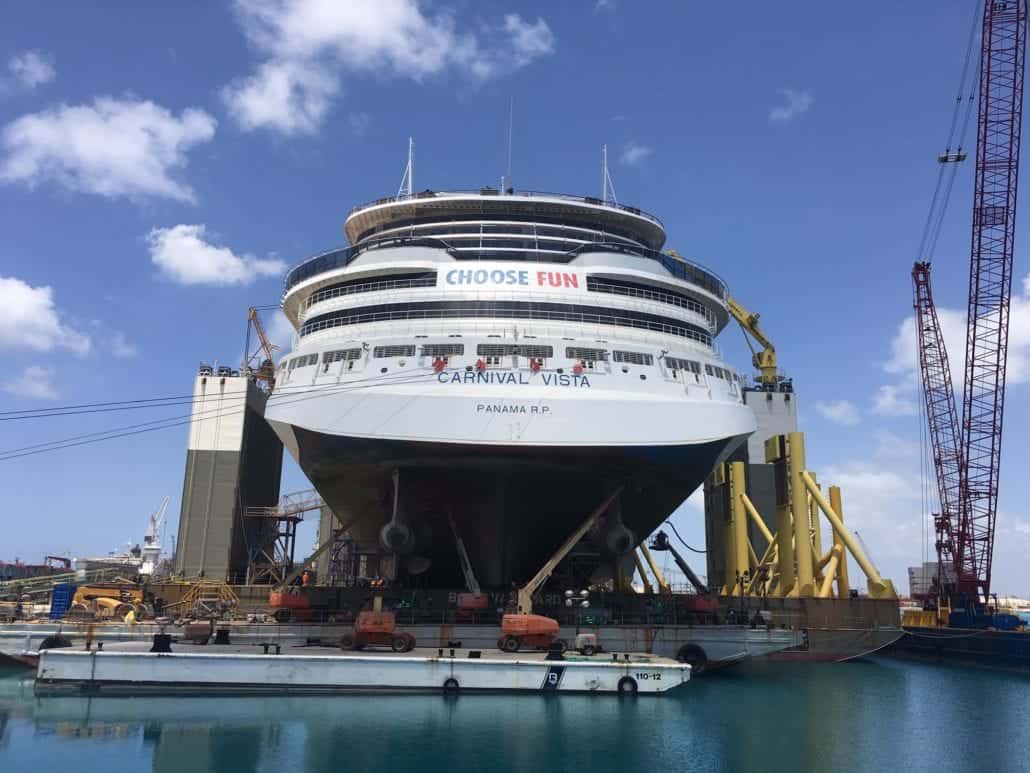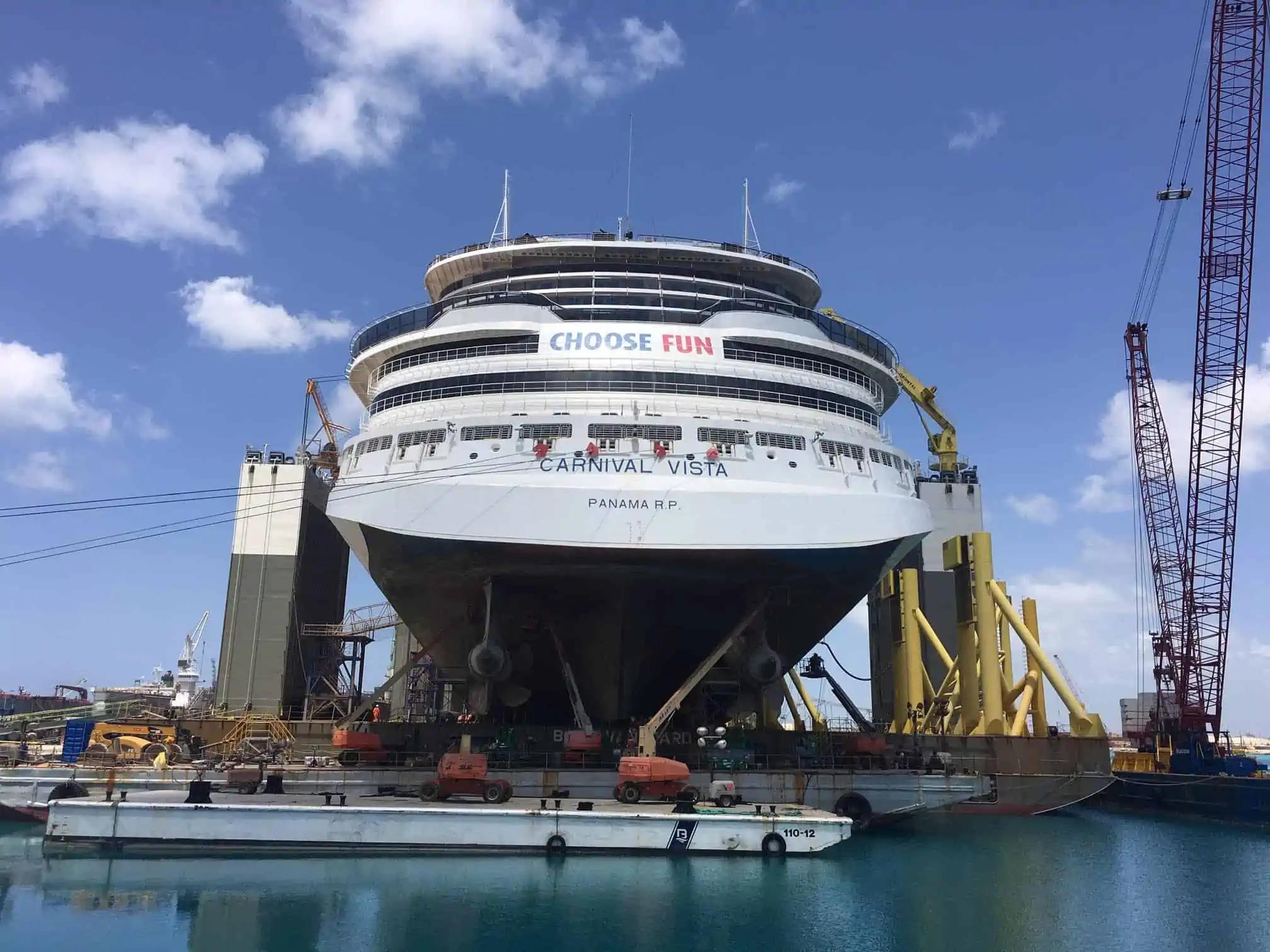 Over the years, Carnival's Vista-class ships have been plagued with propulsion issues. In 2019, Carnival Vista had an emergency dry dock off the coast of the Bahamas to fix propulsion issues.
Carnival Panorama, which was launched in December 2019 from Long Beach, has experienced the same issues, limiting the itinerary on certain seven-night sailings.
Carnival Horizon's first cruise after its extensive dry dock is scheduled for Saturday, January 22. It'll be an eight-night voyage with scheduled calls in Aruba, Bonaire, La Romana, and Amber Cove.
Carnival currently has 19 vessels sailing from North American homeports.
READ NEXT: Carnival Cruise Director Accepts Promotion, Leaving Mardi Gras