A mechanical issue caused the Carnival Horizon to skip a port of call, and is impacting the speed at which it can currently travel. As a result, guests on board received a note from Captain Gaetano Gigliotti explaining the situation, and offering them a bit of compensation for their inconvenience.
What The Captain's Note Says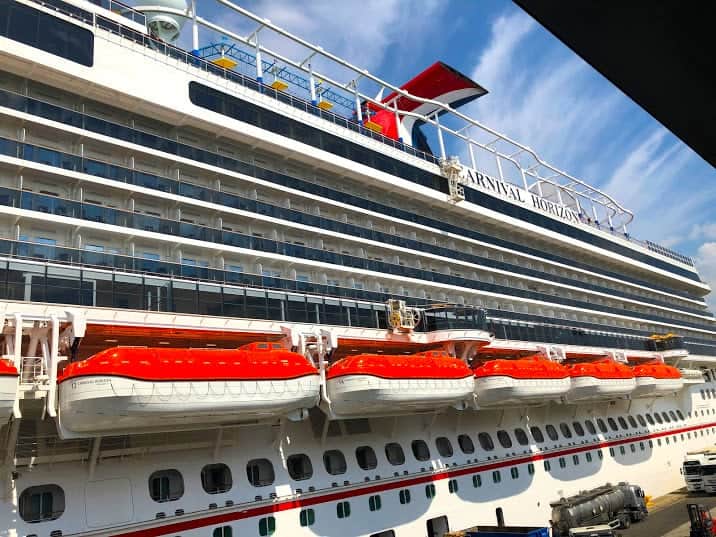 Although the captain did not get specific about the issue in his letter, he said that it had "limited our ability to safely maneuver during this morning's docking process" at the scheduled stop, Amber Cove. "Given the narrow channel in Amber Cove and lack of tug boat availability, it was necessary to cancel our call."
The captain went on to explain that the issue was "also impacting the ship's maximum cruising speed" and that they were making arrangements for a technician to come aboard and make repairs. He made clear that the issues "is not impacting the operation of the ship" and that they were still expecting to arrive in New York City on Thursday.
How Carnival Is Making It Up To Passengers
"I know you were looking forward to our time in Amber Cove and sincerely apologize for this disappointment," the note continued. He explained that the ship's crew would be adding extra activities and events to keep everyone entertained, adding that they could find more information on the Carnival Hub app, which they were able to easily update with the new schedule.
"Along with the extra entertainment and activities, we will be posting a $50 USD, per person, onboard credit to your Sail & Sign account," he said. "Additionally, our team is processing a refund for any pre-purchased Carnival shore excursions in Amber Cove."
The captain ended with another apology, thanking people for their understanding and declaring that the entire team was "committed to making sure the remainder of your time with us is fun and memorable."
There's no word at this time as to what the actual problem was or whether it will impact Horizon's next sailing.