There are a lot of good reasons to offer up this extensive list of Carnival Horizon tips, but the best one is this: Despite Horizon being the newest ship to join the Carnival fleet, I've already had the pleasure of sailing on her three separate times… and there are still things I haven't had a chance to experience. And there are definitely things I wish someone had told me in advance.
You can read the full Carnival Horizon review here.
Some of the tips below are specific to this ship, while others will prove helpful to pretty much anyone cruising. And while a couple will seem obvious to seasoned cruisers, they'll hopefully still prove useful to newbies (or serve as a good reminder for those with more experience).
Ready? Let's dive right in.
1. Go To Pig & Anchor Smokehouse First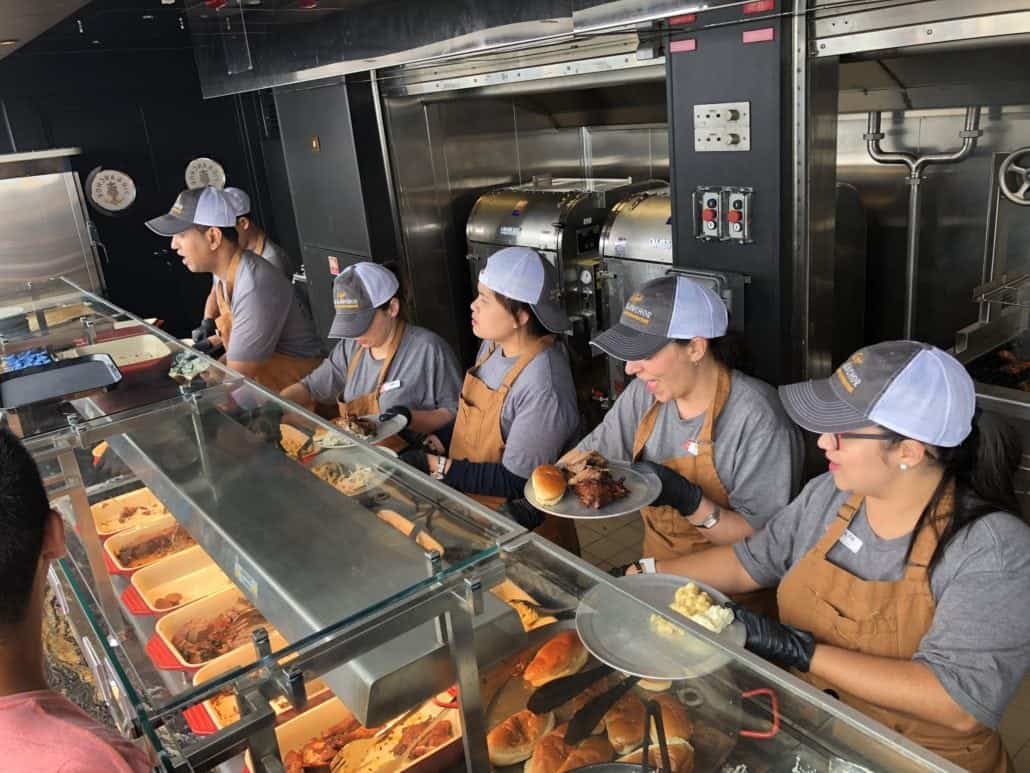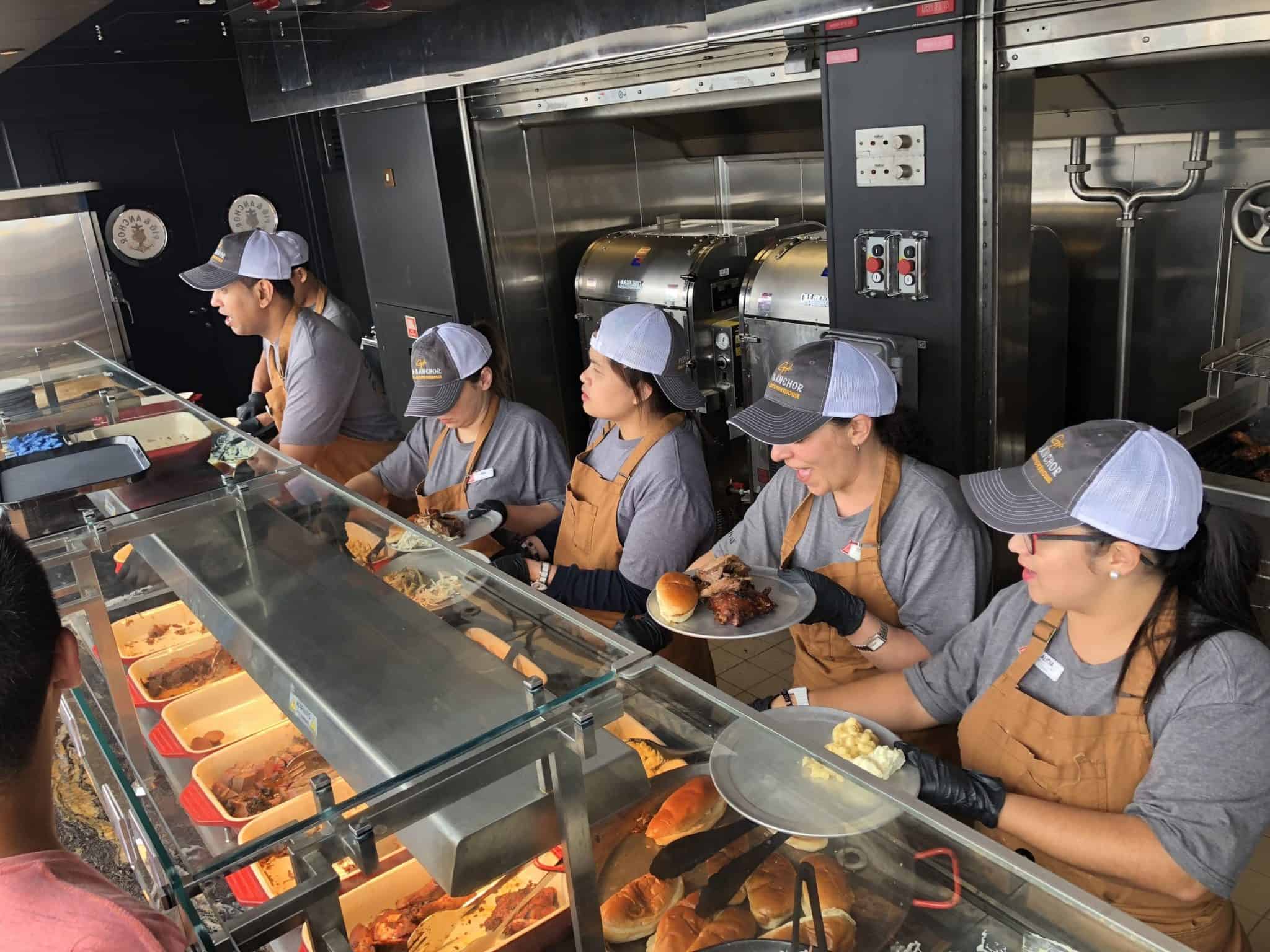 Lunch is free at the Pig & Anchor on embarkation day (and on sea days). So while everyone else is wandering around, getting acquainted with the ship, head to this fantastic restaurant and get some great grub. If you decide to swing by on a sea day, when they serve the free lunch from noon until 2:30 p.m., consider avoiding the rush by coming later. Chances are good that at 2 p.m., you'll be able to walk right up as opposed to waiting in a line stretching halfway down the promenade.
Watch a video review of Pig and Anchor Smokehouse here.
2. Learn the Smart Elevators Early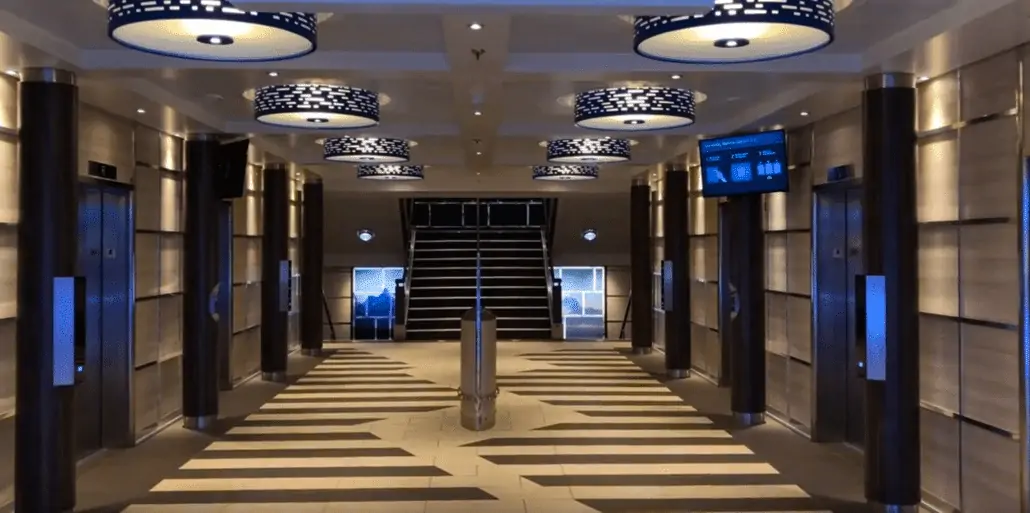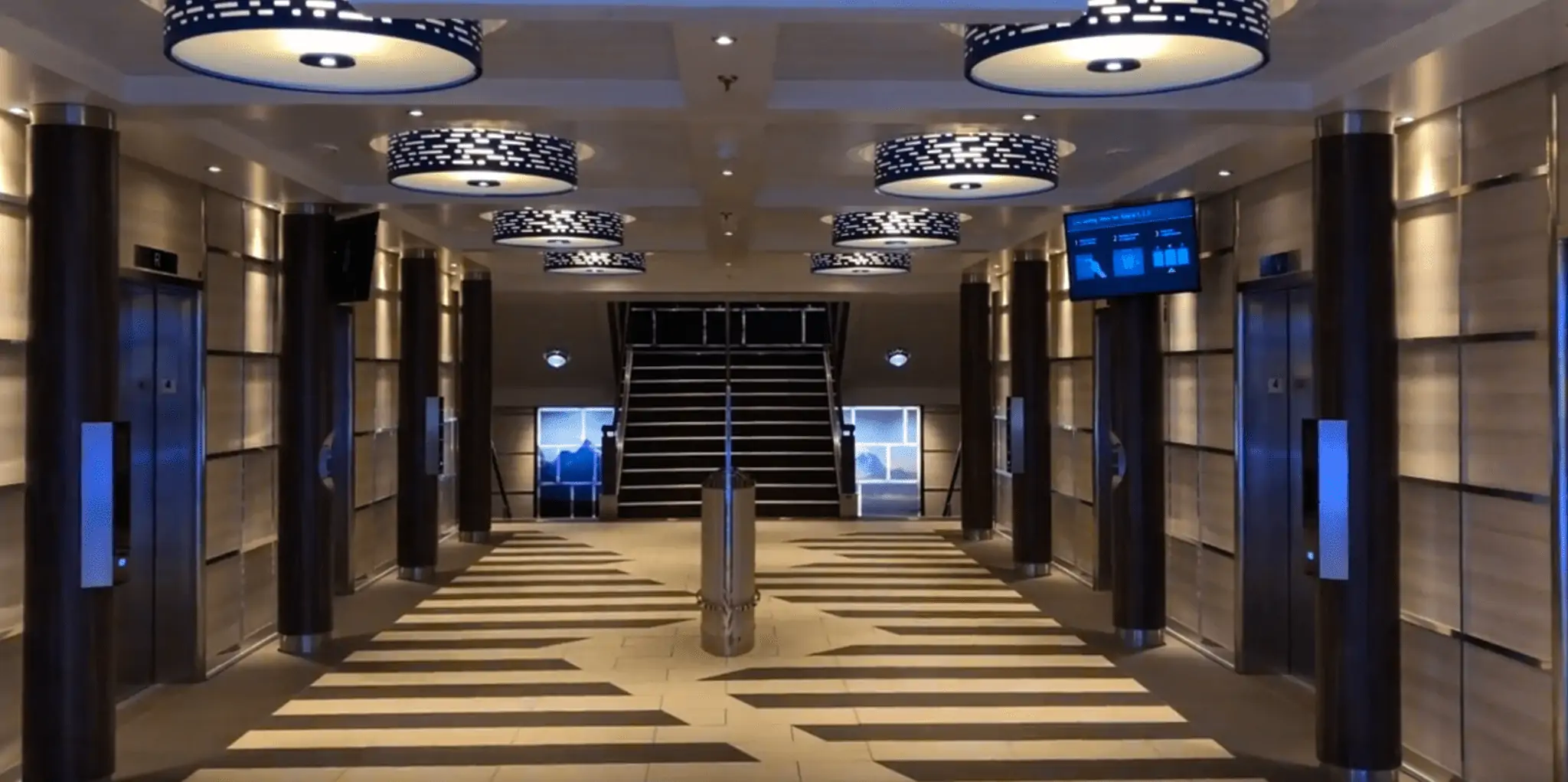 They might seem intimidating at first, but trust me: The new elevator system is your friend and actually saves you time (no matter how many people tell you differently). The only guests who hate it are the ones who don't pay attention. They'll jump into the first elevator that opens and then wonder how the heck they're supposed to get to where they want to go, given that there aren't any buttons inside the actual elevator car. It's worth noting that just like with regular elevators, yes, there will be times when a whole lot of people are trying to go somewhere, and an elevator may be full. That's okay. Go back to the panel and order another.
3. Buy Water Early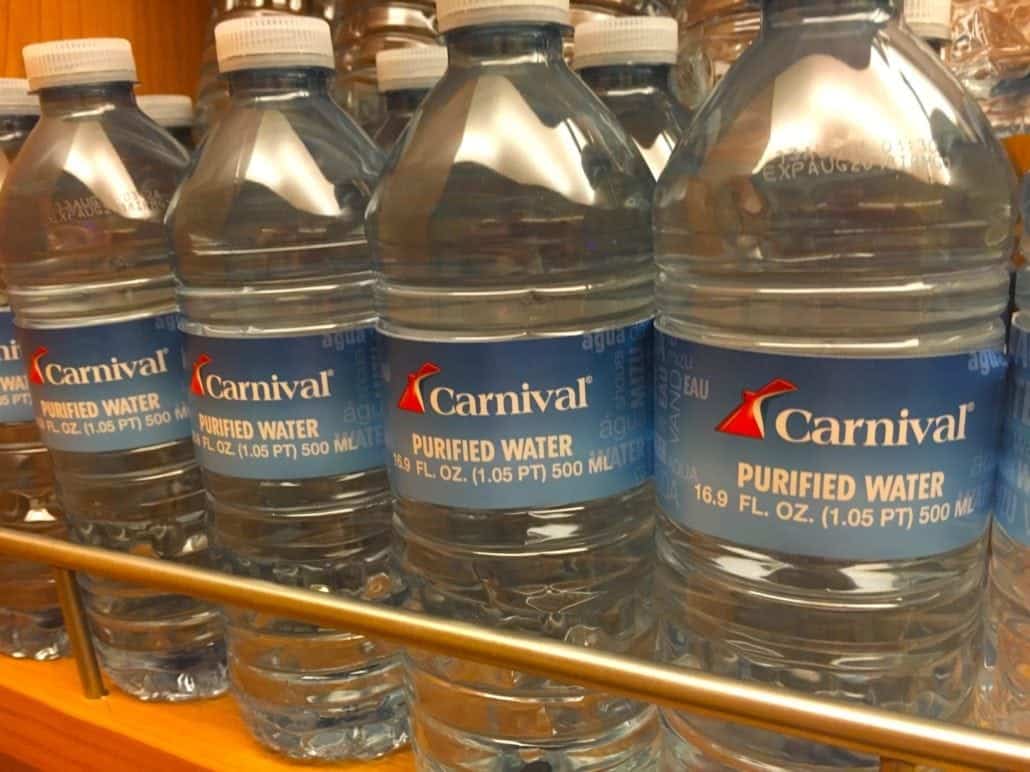 Unlike on some of the other cruise lines, it's relatively inexpensive to order bottled water on Carnival. You can get a 12-pack for $4.50, and while you can get the same deal once on board the ship, by ordering in advance it's one less thing you have to worry about. Bottles of water are included in the beverage packages, but if you're like me, you like having bottles in your room, too. I like knowing there's a bottle of water available if I get up in the night, or a couple in the fridge that I can take with me on a shore excursion. So whether or not I purchase a beverage package, I still always order water for my stateroom.
4. Book Bonsai Teppanyaki in Advance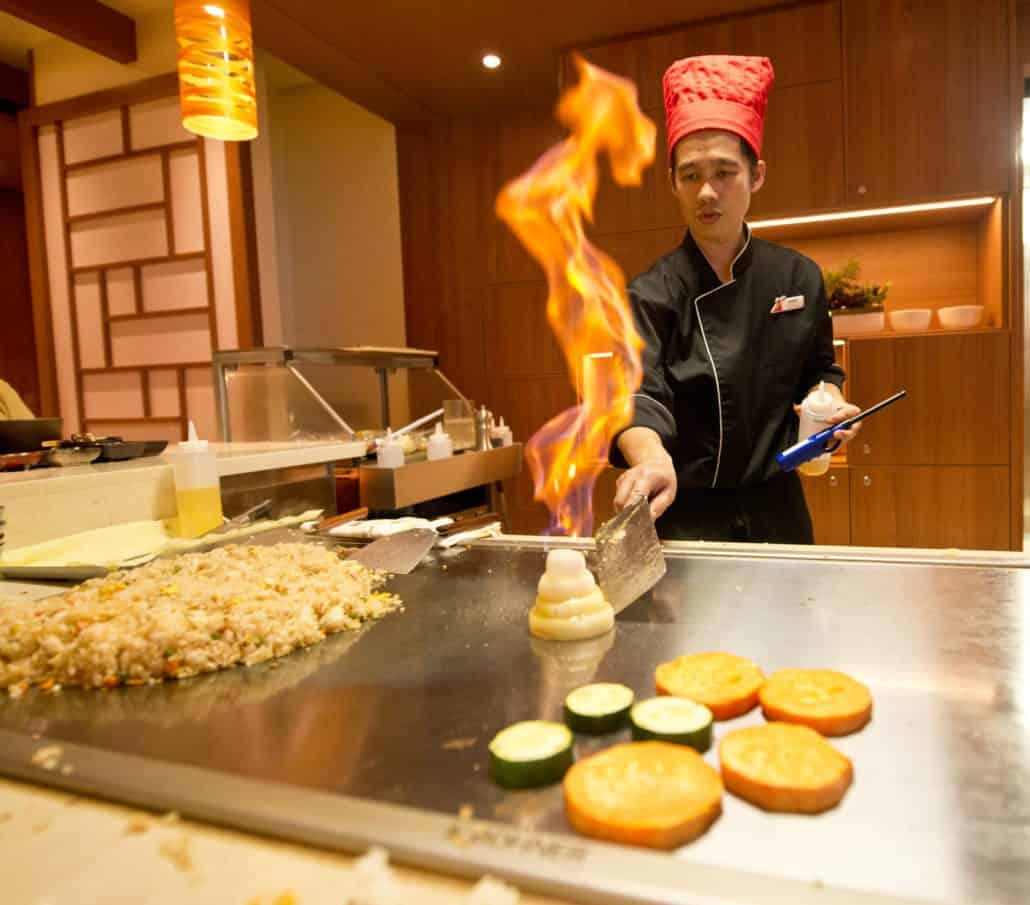 This dining venue is new, it's popular and it has very limited seating. So if it's a must-do for you and your party, make sure to book it as soon as possible. While this is particularly true for Bonsai Teppanyaki, we also recommend advance reservations as a good idea overall. Better to have reservations which you later cancel than to not make any, and find yourself missing out on places you'd hoped to hit… especially if you prefer to dine during peak hours.
READ MORE: Review of Carnival Horizon's Bonsai Teppanyaki 
5. Take the Pig and Anchor Brewery Tour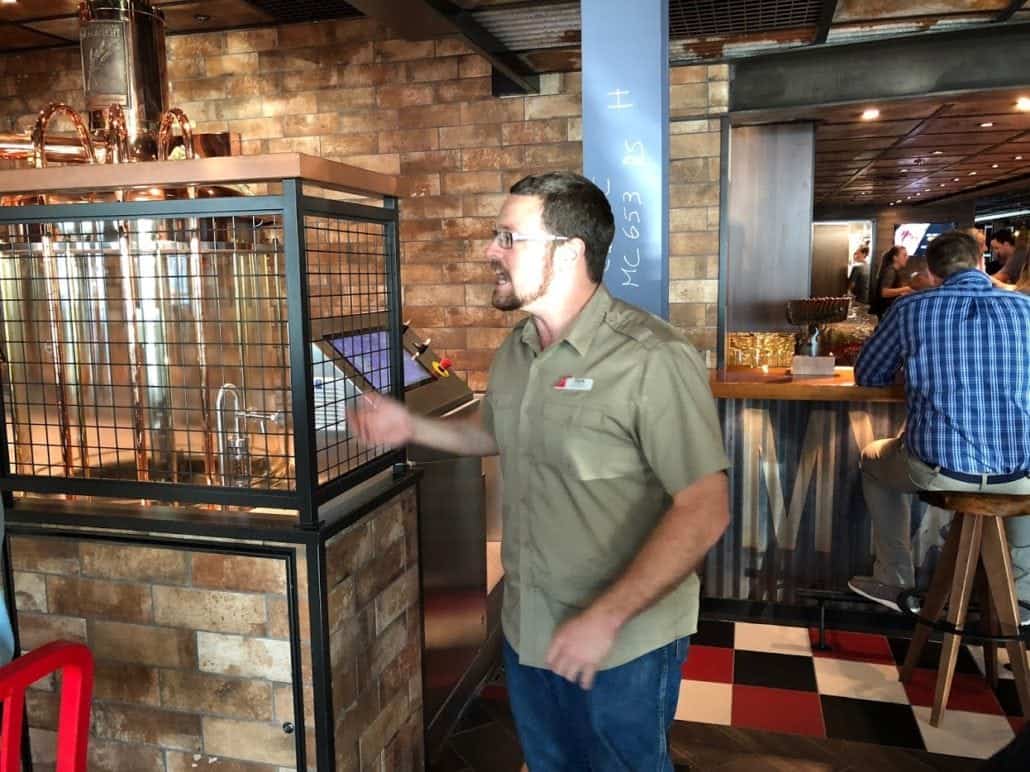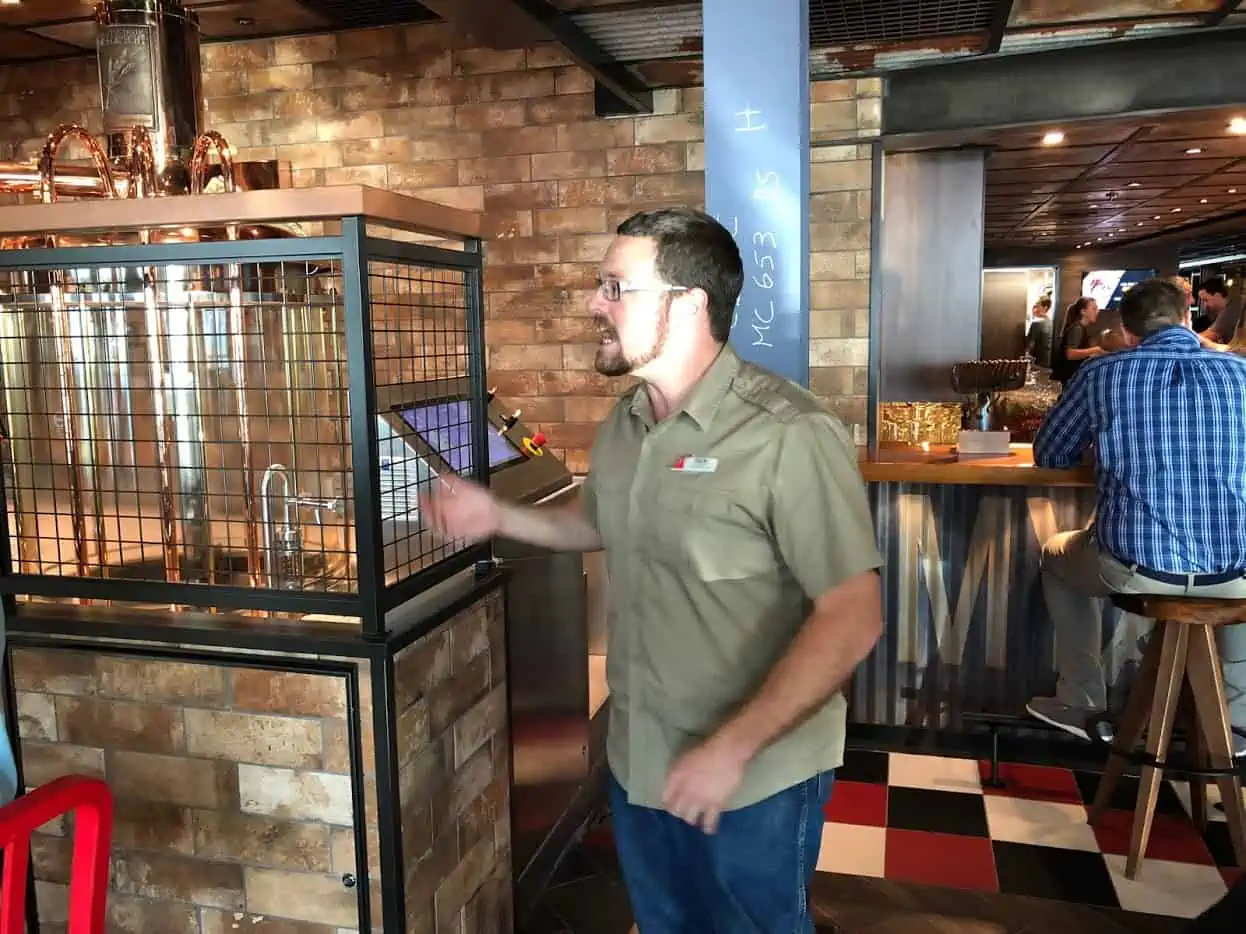 The brewmaster offers tours of his home turf on a couple of the sea days (depending on how long your voyage is). For $24.95, guests get a behind-the-scenes look at the beer brewing process, a souvenir glass and plenty of beer samples. Check the Fun Times for details, or ask the bartenders at the Pig & Anchor, who can also sign you up if spaces are available.
6. Buy the CHEERS! Drink Package Before You Board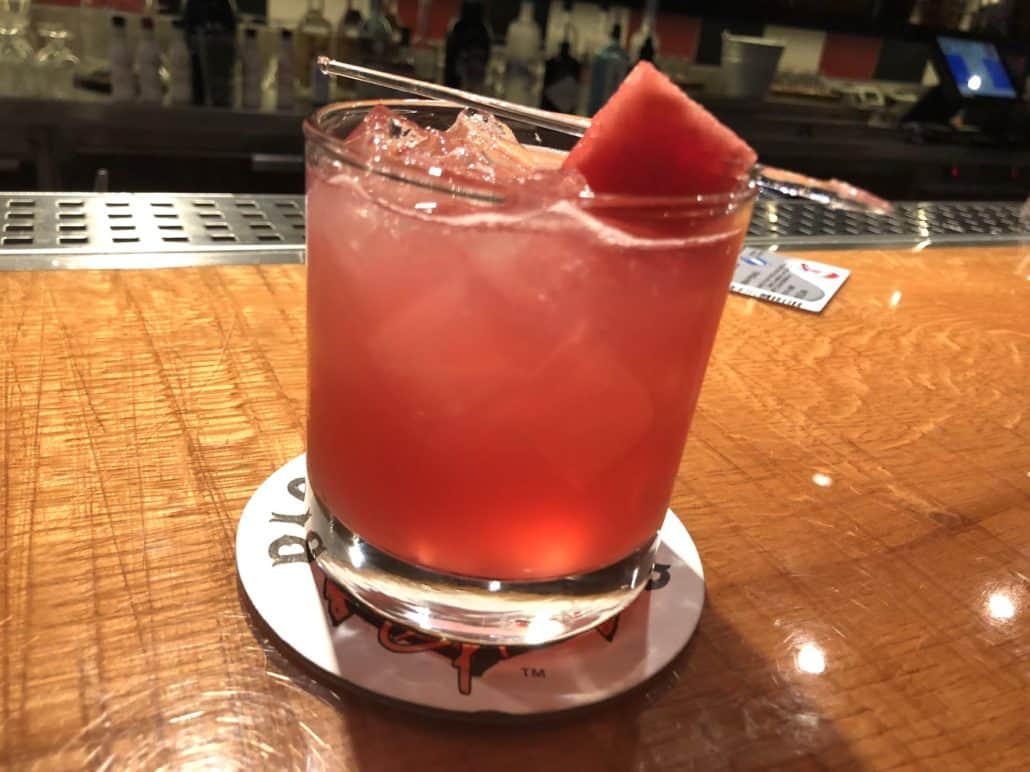 The unlimited beverage package is a great deal… and it's an even better one if you buy it in advance. Once you get on board, it's going to cost you a little extra. The price to purchase the package before your cruise is $51.95 per day, but if you wait until you're on board, you will pay $5 more at $56.95 per day. (In both cases, a 15% gratuity will be added to your total.)
Read More: Pros and Cons of CHEERS! Beverage Program
7. Set Dining Has Quicker Service
There are two main dining rooms aboard the Carnival Horizon. One features set dining times, and the other is reserved for those on the My Time dining system. As a general rule, you'll find that things move at a faster pace with set dining times… which of course makes sense, as they are dealing with everyone's meals on the same schedule. Plus, if you have the early dining time, they need to get guests served and out of the dining room before the second seating. Another reason you might want to consider sticking with the set dining time? It makes it easier to catch the signature performances done in the main dining room.
8. Get to the Punchliner Comedy Shows Early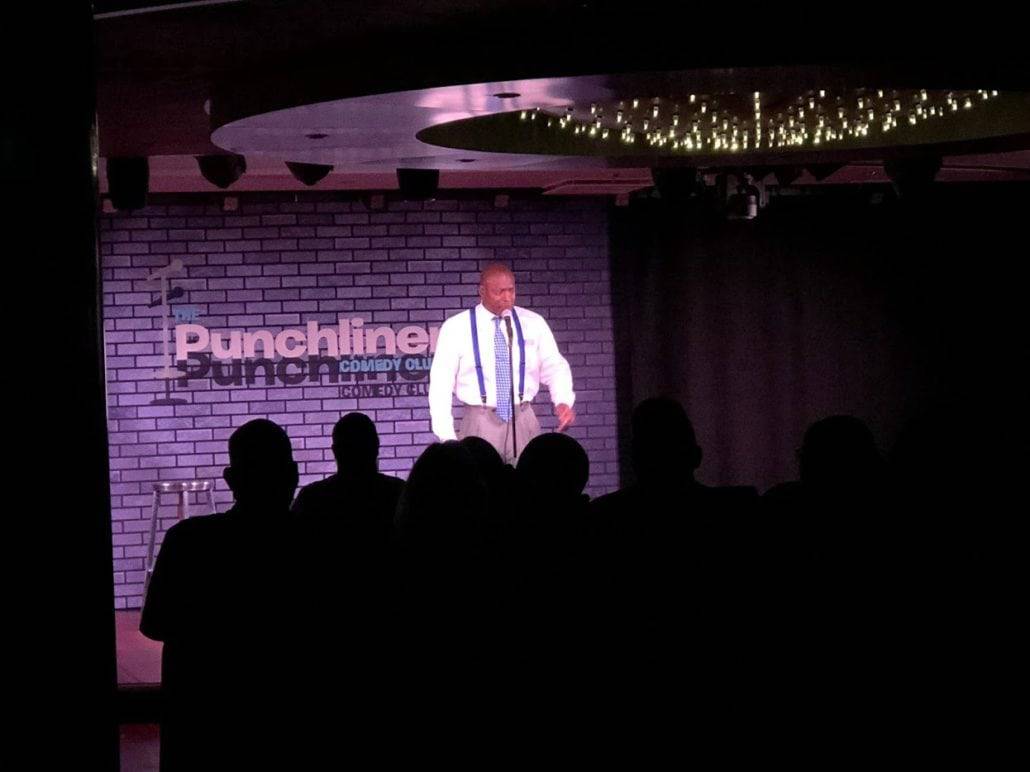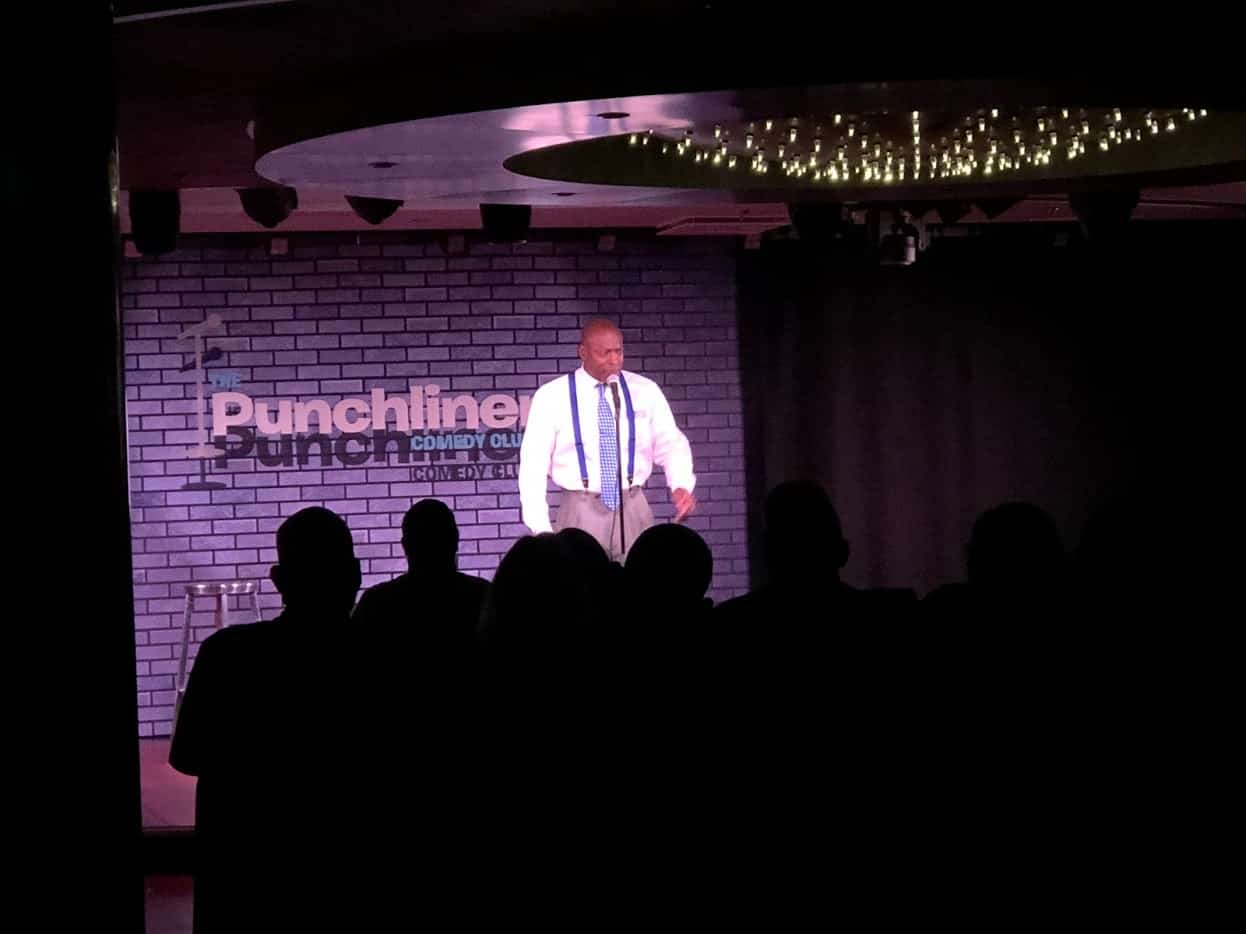 The Limelight Lounge has obstructed views and fills up pretty quickly, so we strongly suggest that you get there 30 minutes or so before the late show starts if you want to snag a good seat. It's worth noting that it's a lot easier to get a good seat during the earlier shows.
9. Watch out For the Poles in the Liquid Lounge
Speaking of obstructed views, the Liquid Lounge aboard the Horizon has a lot of the same issues as the venue had on her sister ship, the Carnival Vista. If there is a show you're really dying to see, get there early. It's worth waiting at the door until it opens, trust me. If you don't care where you sit, or if having a seat with a partially-obstructed view, isn't a big deal to you, by all means, feel free to walk in right before showtime.  The theater never really fills up, it's just that the best seats get taken quickly.
Read More: 39 Carnival Cruise Tips
10. Bypass the Casino if Smoke Bothers You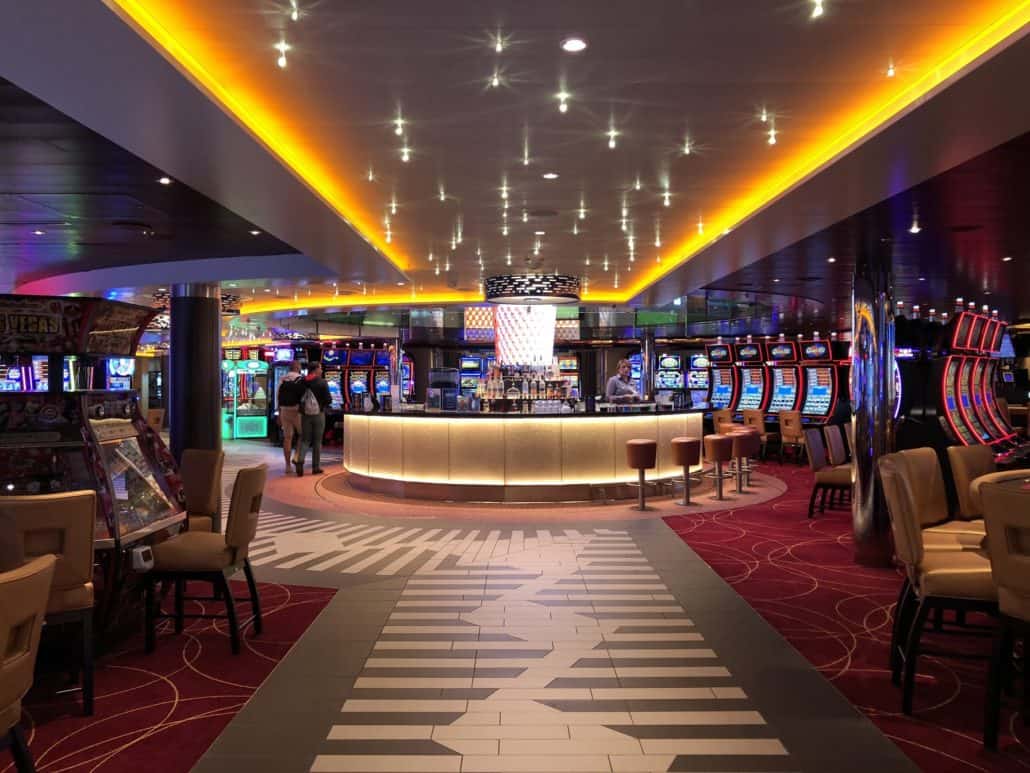 Want to go somewhere on deck 4, but avoid the smokers hanging out in the casino? Truth be told the smoke filtration system in the casino, located on deck four of the Carnival Horizon, seems to work pretty well. However, if you really want to completely avoid the casino (for this or any other reason), you can do so by taking deck five to where you'd like to go. The forward stairwell will drop you off by the main atrium, and the midship stairs will take you just aft of the casino, near the sports bar and Limelight Theater.
10. Head to Deck 5 For Outdoor Space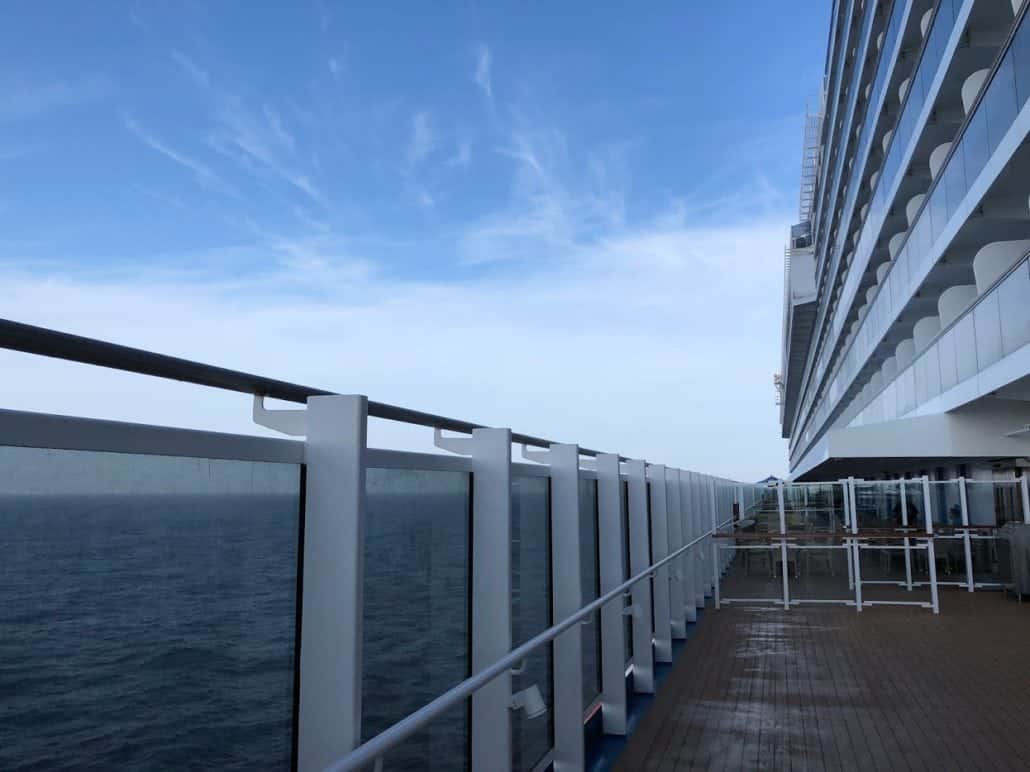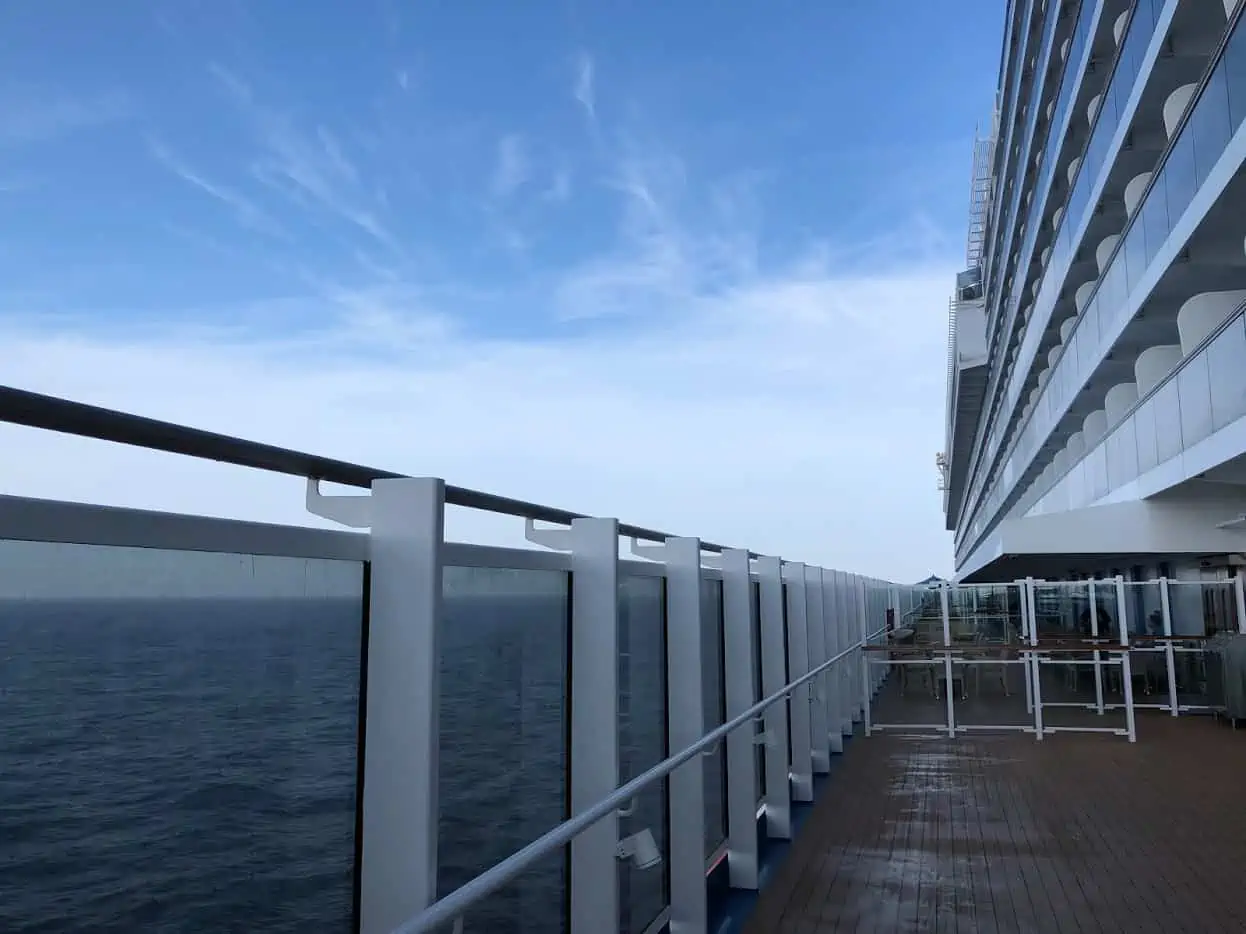 Speaking of deck 5, it has a lot more seating than could be found on the Carnival Vista. This is primarily due to the fact that Guy's Pig & Anchor has been relocated to the port side of the ship, leaving the entire starboard side free to be filled with chairs, loungers and daybeds, making it a great place to hit if you're looking to relax.
11. Try the IMAX Theater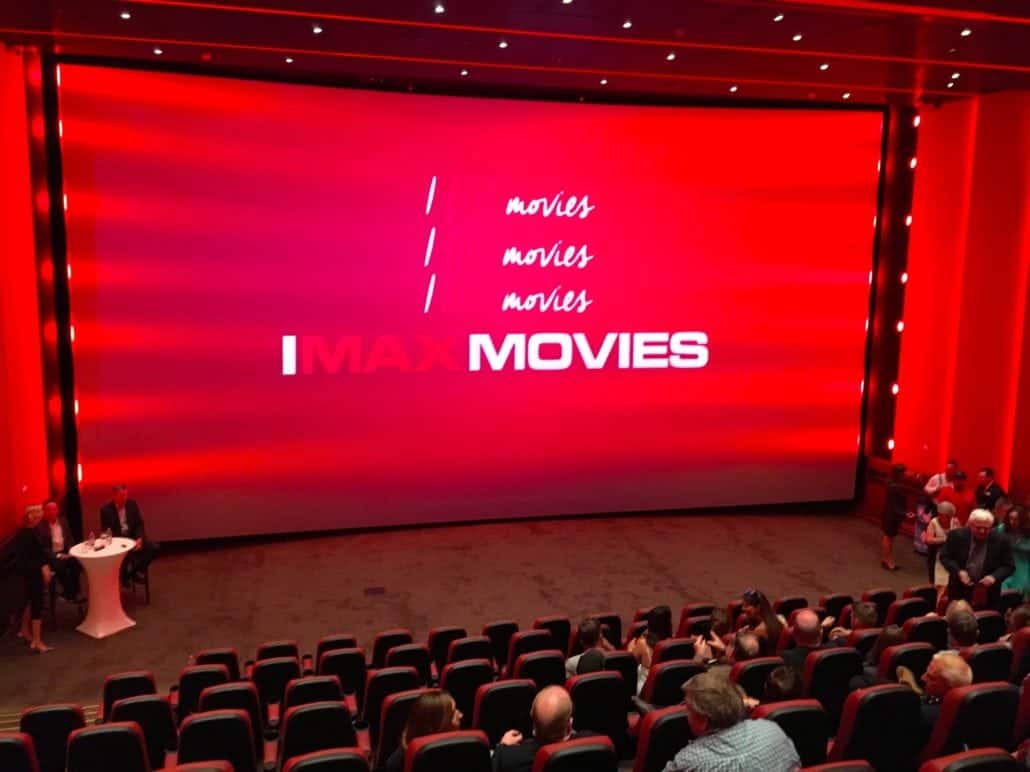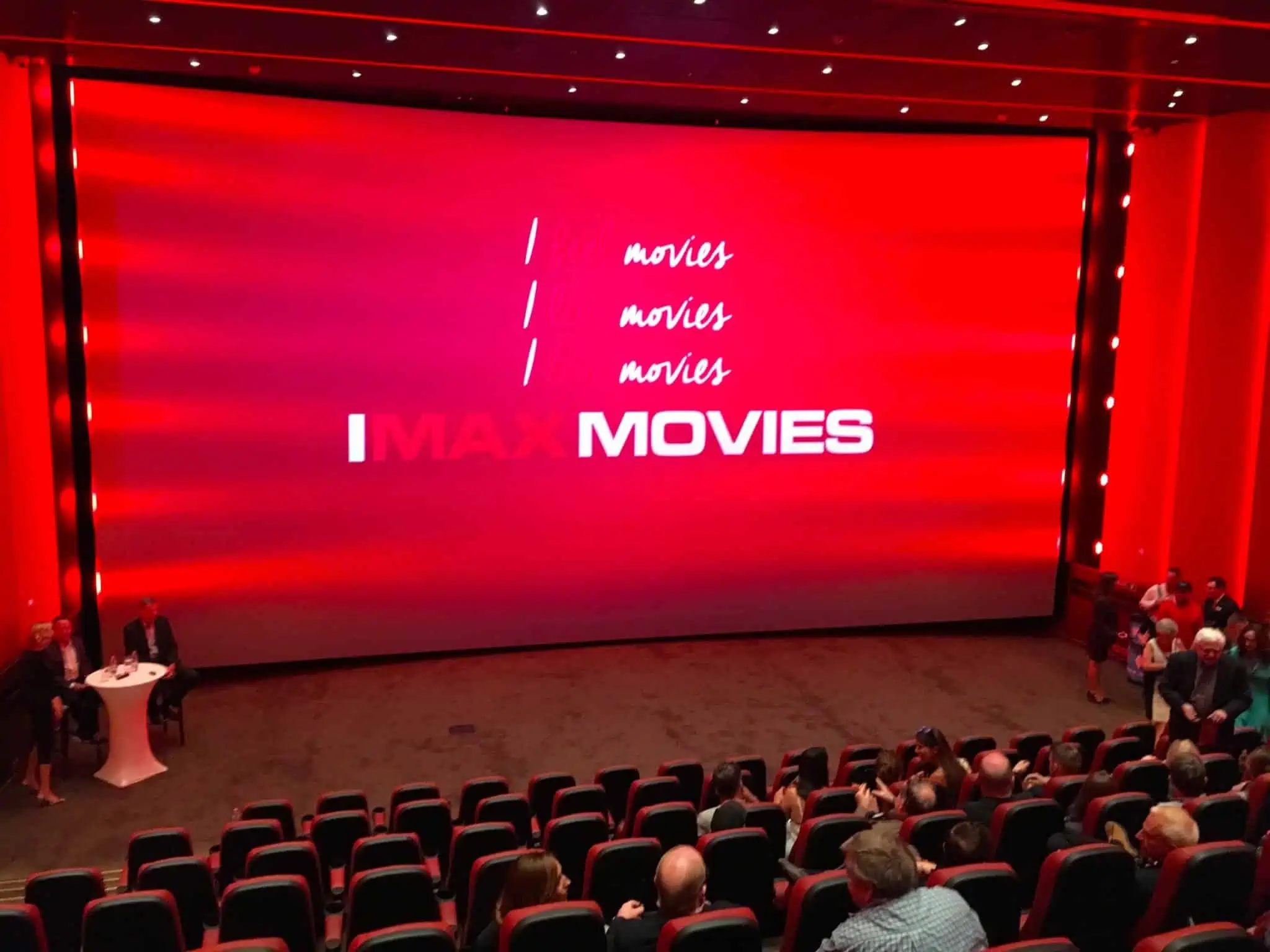 Whether you're looking to escape the heat or maybe find something to do on a rainy day, the IMAX theater is definitely an option worth checking out. For $12.95 per ticket, you can watch movies that are currently in theaters. For a shorter experience, you can also check out the thrill theater.
12. Bring Your Own Blow Dryer
More than one guest has told me that the hair dryers in the staterooms are horrible and that if this is something you need, you should definitely consider bringing your own. One even said that the one in her room only pumped out cold air and, as a result, it took forever to dry her hair.
13. Download the Hub App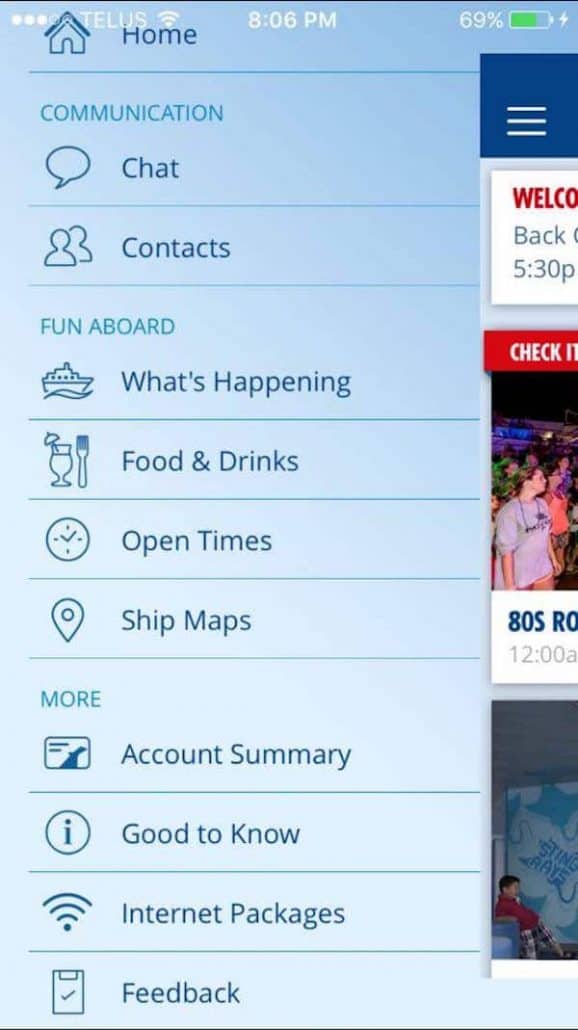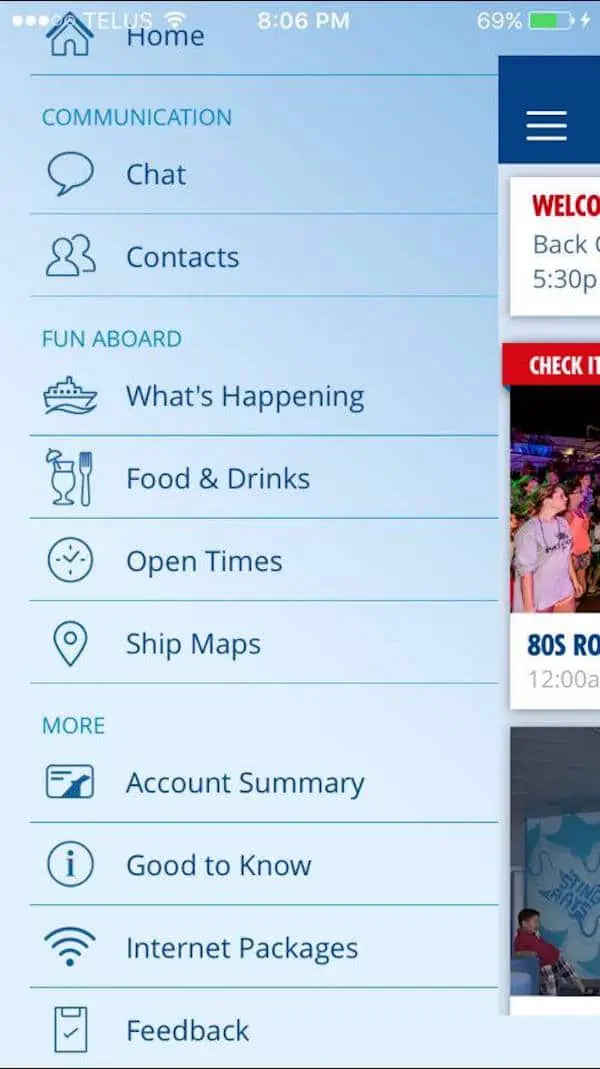 Carnival has made major improvements to the Hub app over the past few months, and there are still more to come. When first the app was rolled out, it was basically a glorified way to read the Fun Times and chat. Now you can book dining reservations, buy the CHEERS! package, order a pizza, check your account balance, view your photos and set notifications. What was once a borderline useless app is now something that will prove incredibly useful and help you get the most out of your vacation.
14. Horizon's Wi-Fi is Fast 
You can save 15% on your Wi-Fi package if you purchase it before boarding the ship. Once you get on board, you can expect to pay $5 per day for the Social Package, $16 per day for the Value Package, and $26 per day for the Premium Package (which allows video chat). From my experience on Horizon, the internet is a lot faster than I've experienced on any other ship in the Carnival fleet. With the Premium Package, I was getting 17 Mbps download speeds on seas days… which, as you probably know, is when a whole lot of people are surfing the net.
READ MORE: Carnival's Wifi Prices and Plans Detailed 
16. Meet the Playlist Productions Cast
If you have a kid who dreams of one day being a performer, imagine how thrilled they'd be to meet the cast and get a picture taken with these wildly talented folks. (Not that kids are the only ones who enjoy this or can take part… lots of people love having a chance to meet the performers who work so hard to keep everyone entertained.) This often happens in the main atrium after the various shows, but keep an eye on the Fun Times for more details.
17. Do not miss the 80s Party! 
I remember reading a while back that 80s music is popular with almost every age group, and when you attend the atrium party featuring music from this decade, you'll see it's true. Kids are dancing. Grandma knows the words to every song. Even Dad, who likes to pretend he hates parties like this one, can be seen tapping his feet and bopping his head. I don't want to give away too much about this "totally tubular" party, but I will say this: Get a seat along the railing for some good people watching. Want to be part of the action? Head down to deck 3 by the atrium bar. The party usually strts around 10:30 p.m., but consult the Fun Times for details… and be ready to have a blast.
18. The SkyBox Sports Bar is Quiet but Fun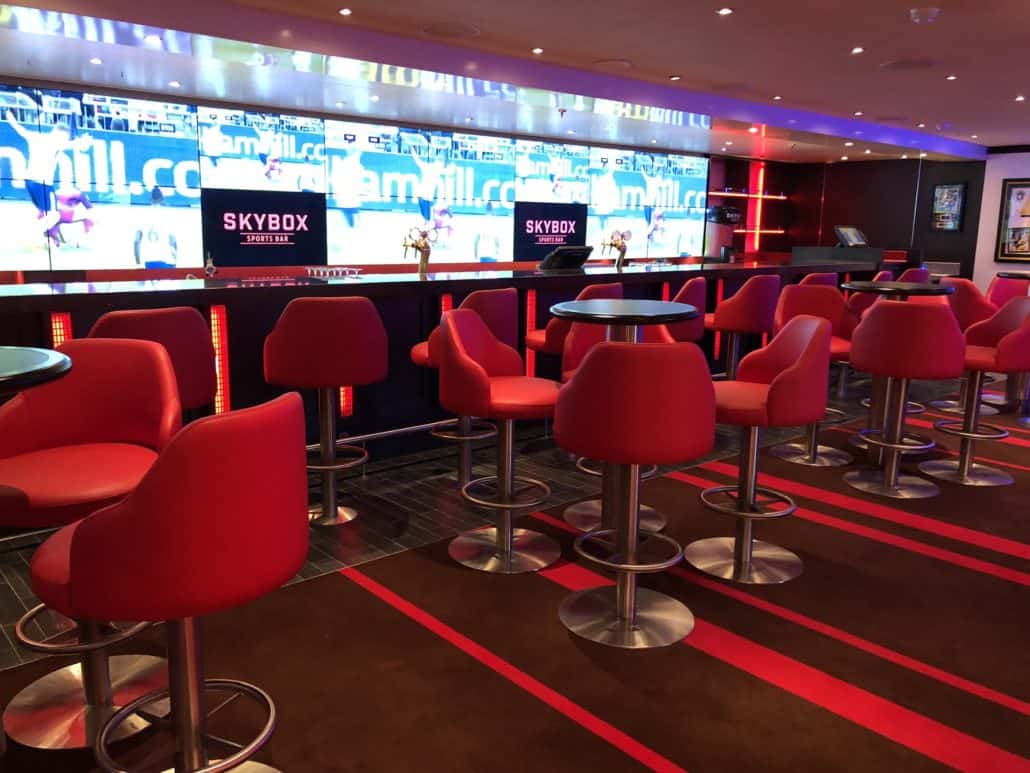 I'm not if it's the location of the sports bar on deck 4 midship or just because there are so many places to go and things to do, but it's pretty quiet in there during the daytime. (Of course, this is assuming there isn't some big game on, in which case… this is probably the last place you want to go if you're looking for a quiet place to hang out.) They also have some pretty comfy seats in here. Meanwhile, if you're an avid sports fan, they do air most major games here, and they post their airtimes on a digital board just outside the bar.
19. Bring a European Converter for Another Plug
American appliances run on 110 volts, while European voltage is 220. Most staterooms on Carnival Horizon have two 110 volt outlets and one European outlet in the room, along with two USB plugs (one of which is a rapid charger). And let's face it: Most of us need more plugs, considering that we tend to bring our phones and computers and cameras and a whole lot of other electronics with us on vacation. My advice? Pick up a European power converter for that third outlet. Sure, if you're traveling with the whole family you'll still have more appliances than plugs, but every little bit helps, right?
20. You Can Earn Free Coffee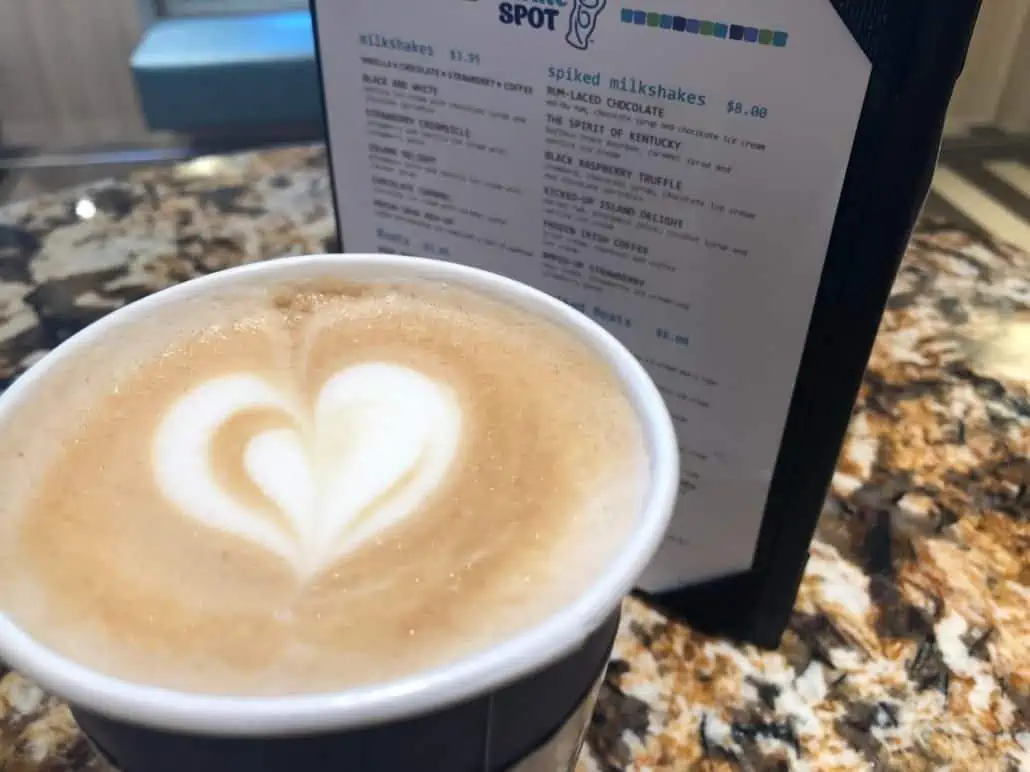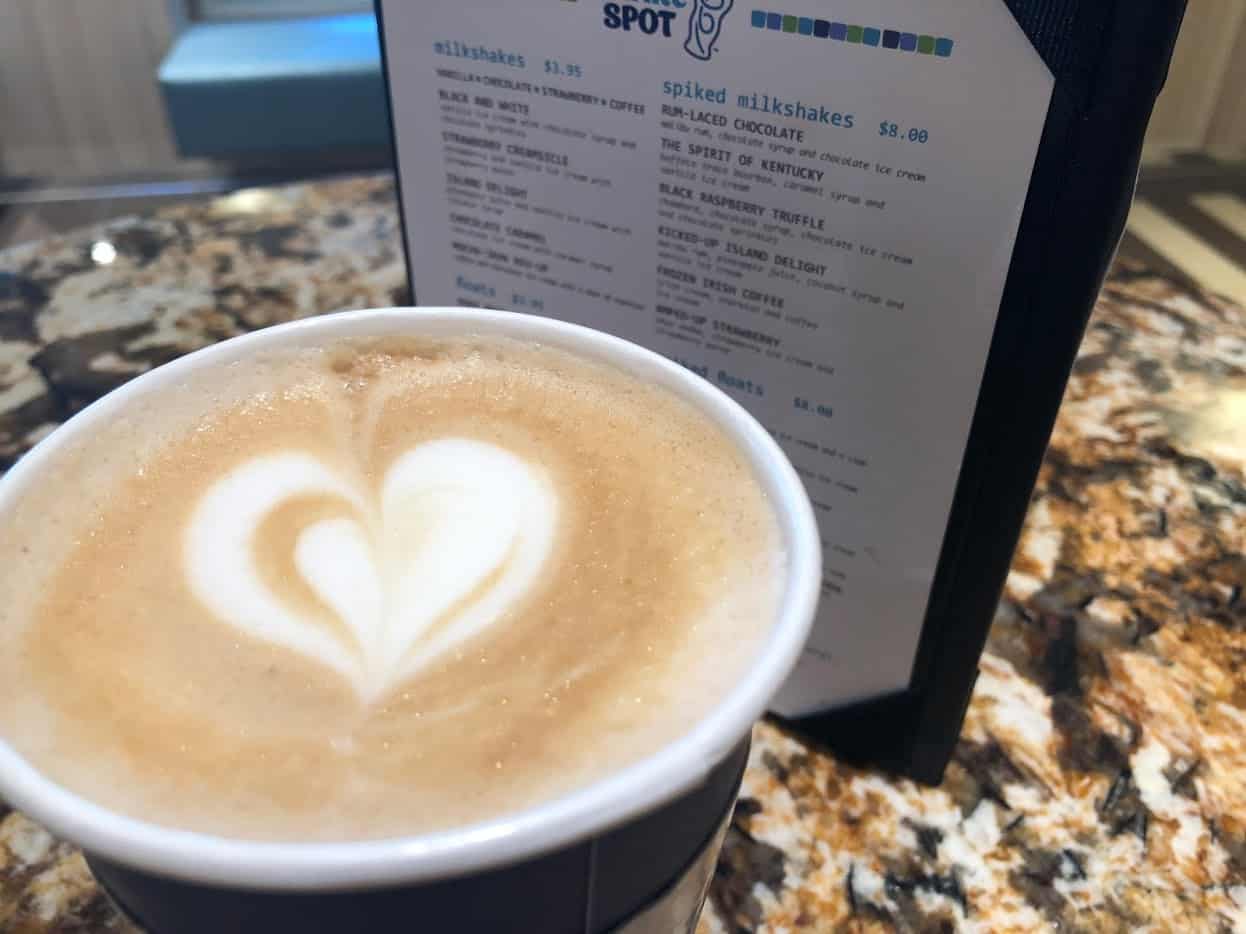 When you head to the coffee shop for that first caffeine kick of the trip, make sure to ask for a punch card. After you've bought six coffees, the seventh is free. If you left the card in the room, no worries… ask for another. Bring them both back later, and they'll combine your punches onto one card for you.
21. Attend the Sidewalk Sale Early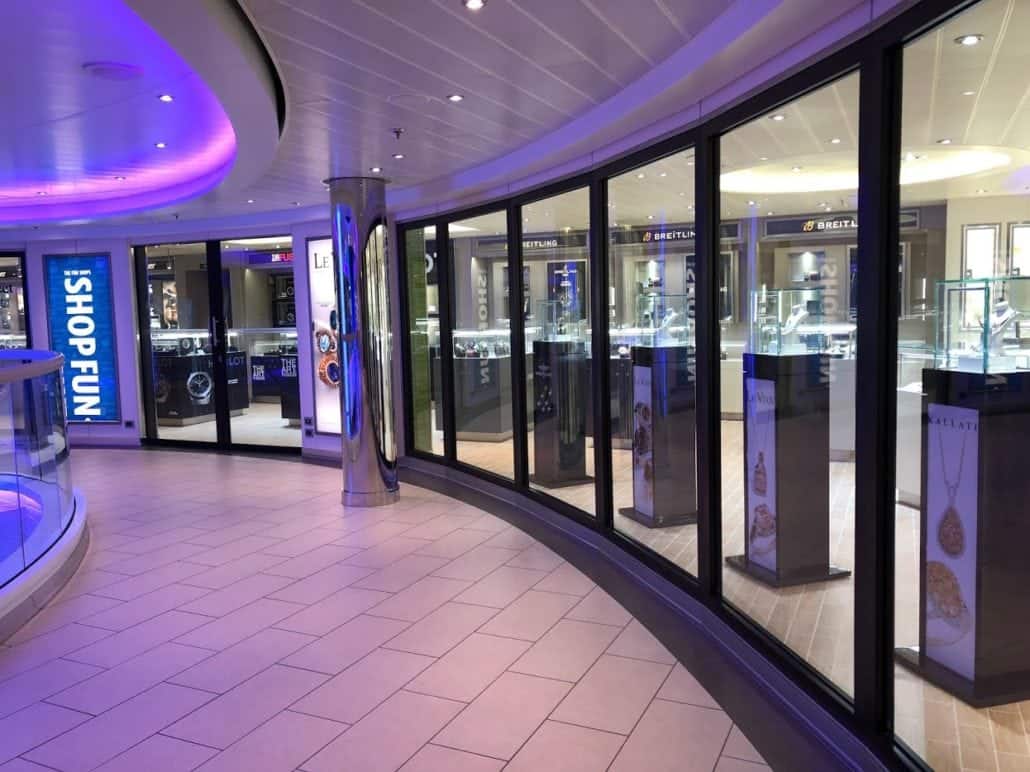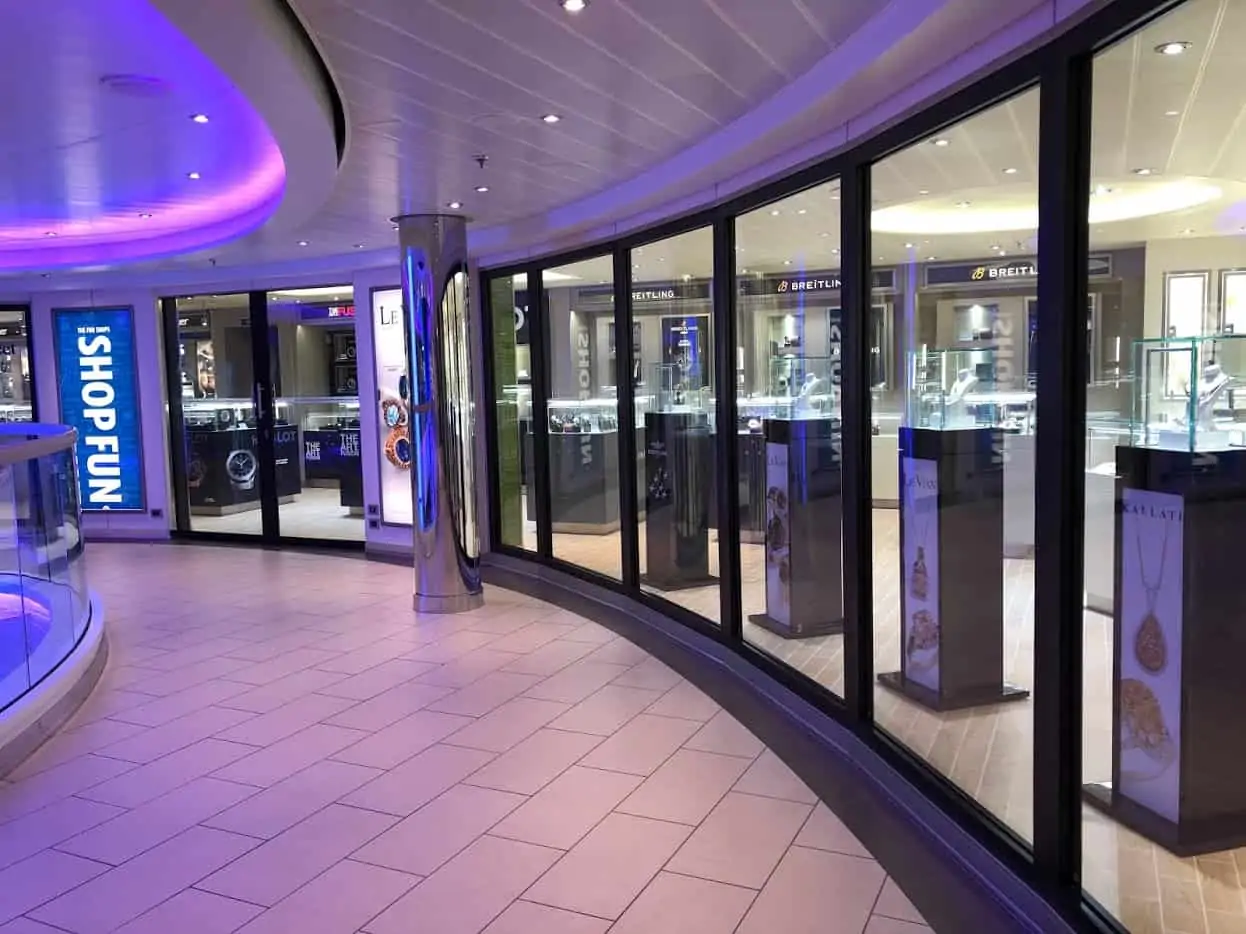 On most sailings aboard the Carnival Horizon, a Sidewalk Sale will be held in the general vicinity of the main atrium. If you're looking for discounted shirts, jewelry, and other items this is the place to head. However, it can get real crowded, real fast. Consult the Fun Times to see what time the sale is slated to start, and then get there early… both for the best possible selection and to avoid the mad crush when all your fellow bargain hunters join the fray. A word of warning: Your mom was right when she said, "You get what you pay for." I bought a cheap watch at one of these sales on another ship a year or so back, and it died a month after my cruise. That said, when you can get shirts for the folks back home at the price of 2-for-$10, it's a total win.
22. Use Deck 1 to Navigate Around Crowds in Ports
In most of the ports, the gangway will be located on Deck 0 (just above the water line). If you're using the midship gangway then walk up to deck one and walk to the part of the ship you want to go. This way you won't experience the elevator congestion. If they are operating two gangways, then walk towards the part of the ship that doesn't have a gangway (or burn off a few calories by taking the stairs).
23. Find Secret Sail Away Spots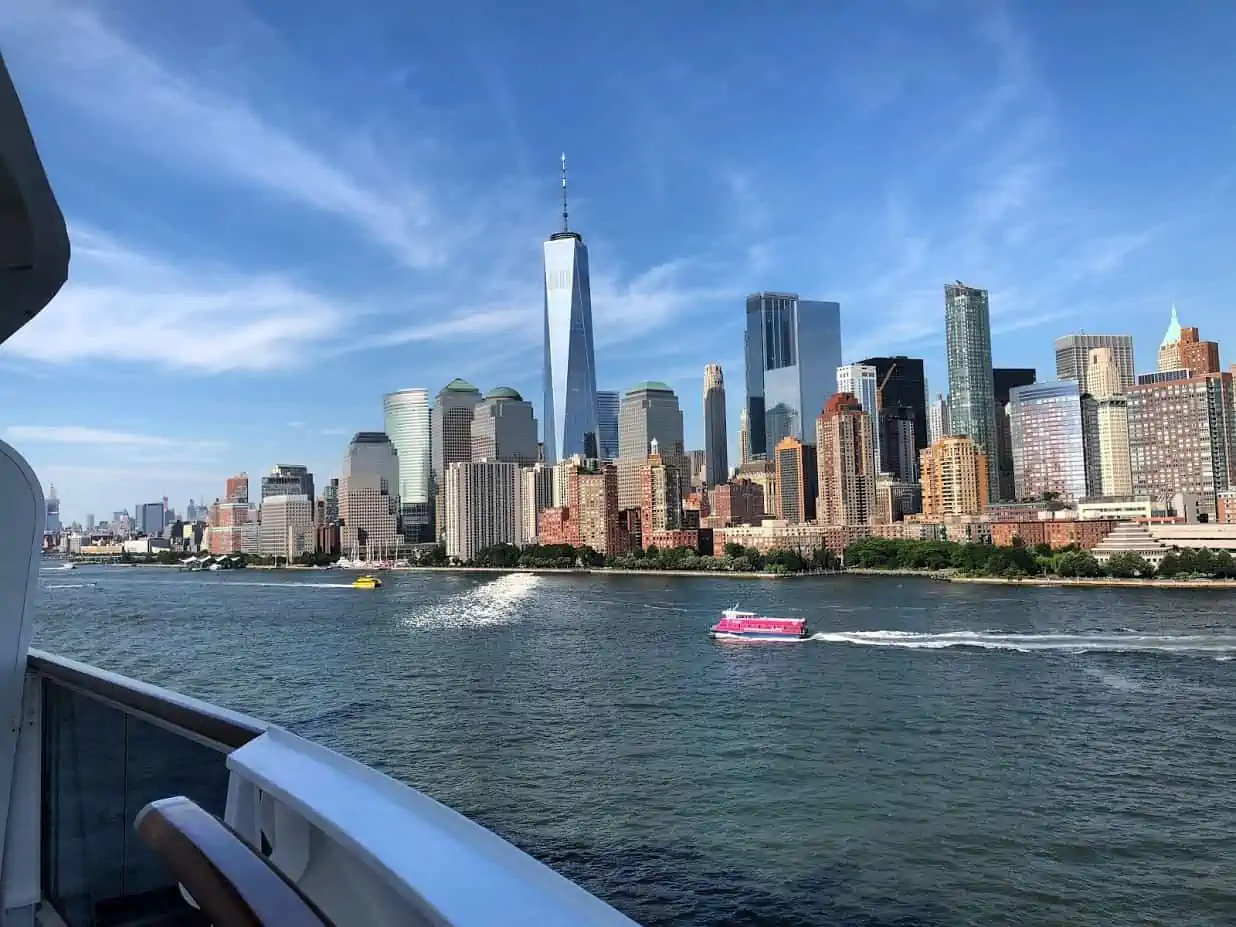 Some folks love throwing themselves into the madness of the sail away parties held around the pool. But if you're looking for something a little quieter, I'm going to share a secret with you: If you head to the very front of decks 5, 6, 7, 10 and 11, you'll find areas that are pretty much always empty. Each has areas at the very front of the ship which makes them the perfect place for a peaceful sail away… not to mention incredible pictures.
24. Go to the Gym During Off Hours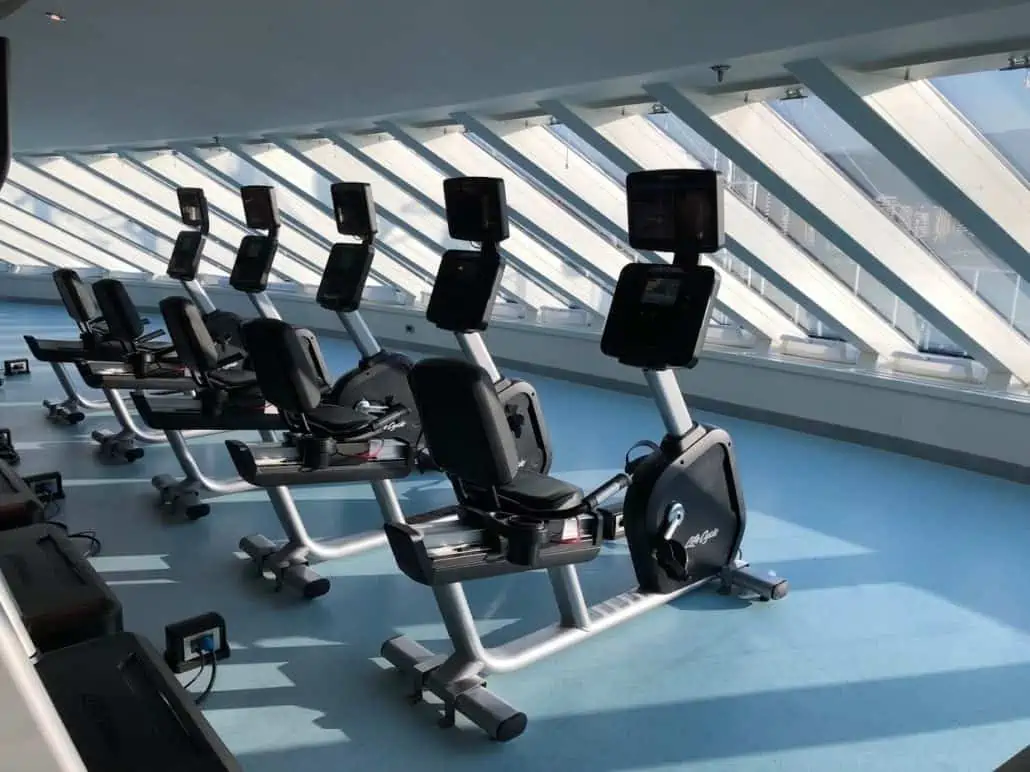 The gym onboard Carnival Horizon seems a bit small for a ship that carries over 4,000 guests, so if you want to get in a good workout, avoid going during peak times. Your best bets when it comes to jumping on the machine you want without having to wait is to hit the gym early in the morning or late in the day. Another option? Avoid the gym entirely and instead head up to deck 12, where seven laps equal a mile, and get in a jog or walk.
25. Buy a Growler from the Pig & Anchor
If you're a beer drinker and want to save a little bit of money, you can buy a 64-ounce growler (what you non-beer drinkers would call a "jug") from the Pig & Anchor Brewhouse. Think of these as the ultimate "To Go Cup," perfect for hanging out on your balcony or as a take-along to the Dive-In Movies. While prices can and do change, a Growler ran $32 during my last sailing.
26. Get Bottled Water in Dining if you have CHEERS!
I love that despite having been cruising for years, I still learn something new on almost every trip. For example, on my most recent sailing on the Carnival Horizon, I found out that with the CHEERS! package, you can get bottled water from the wait staff if you don't want to drink the (perfectly fine) desalinized water otherwise offered. (This is a good time to point out that if you're even thinking about getting the CHEERS! package, look to see what's covered… you might be surprised. It's really a heck of a value.)
27. The Havana Pool area is open to everyone after 7 p.m. each day.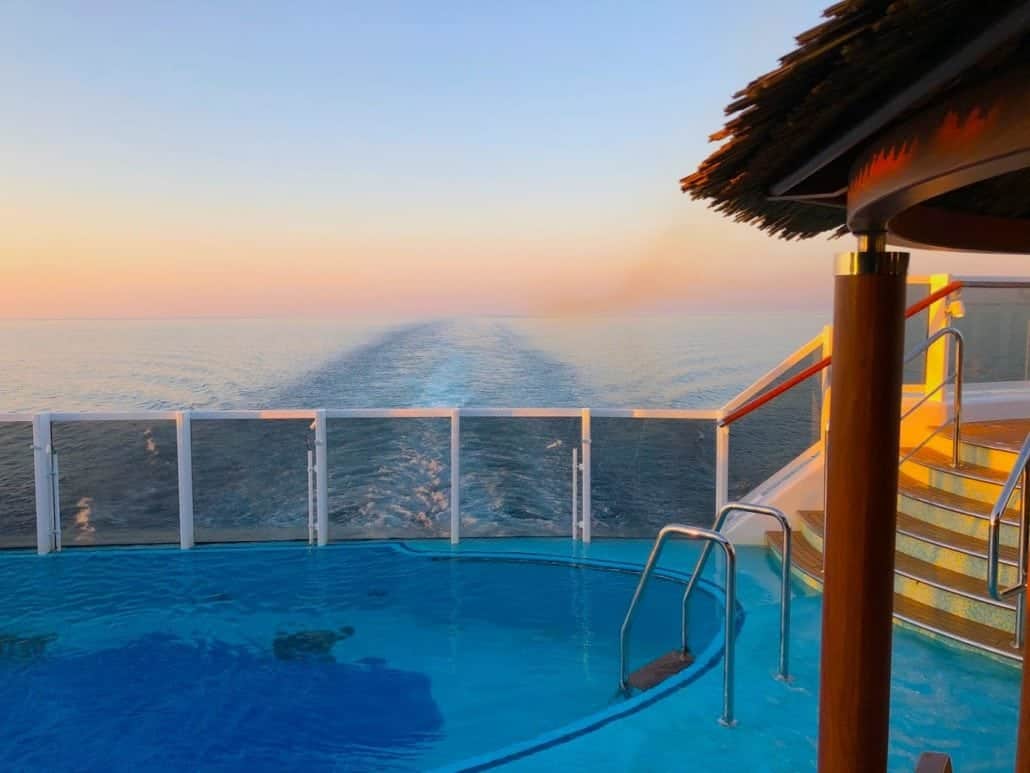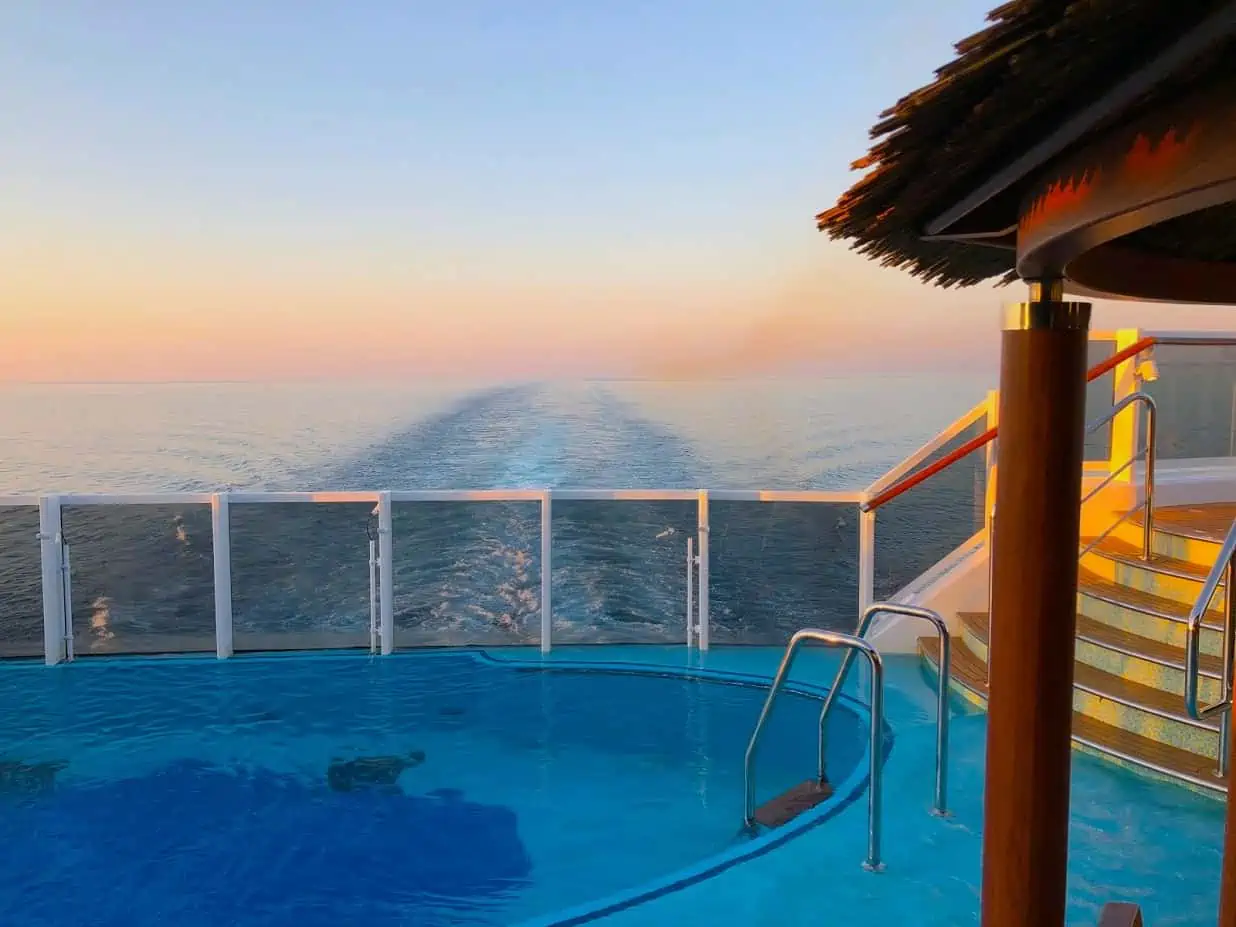 The Havana Retreat really is something special, and if you sail this ship without spending a little time there, you'll regret it. Yes, the wake-facing area — with a pool, two hot tubs, a bar and lots of comfy loungers — is only open to Havana guests during the daytime. And yes, they will keep you from entering during that time if you can't prove you "belong." But after 7 p.m. it's open to everyone on board. And truth be told, the evening might be my favorite time to enjoy this adults-only area. Have a late dinner? This is a great place to grab a cocktail and take in the view before your meal. If the ship is sailing in the right direction, it's also an amazing spot to get perfect sunset pics.
28. Grab a Drink Before the Nightclub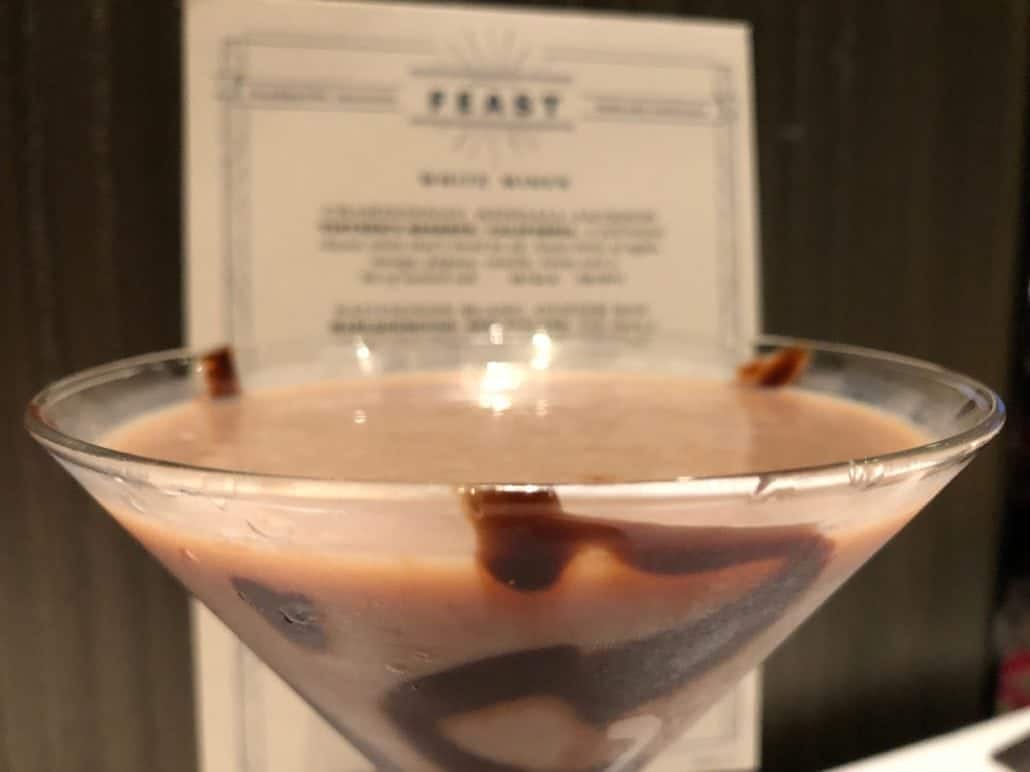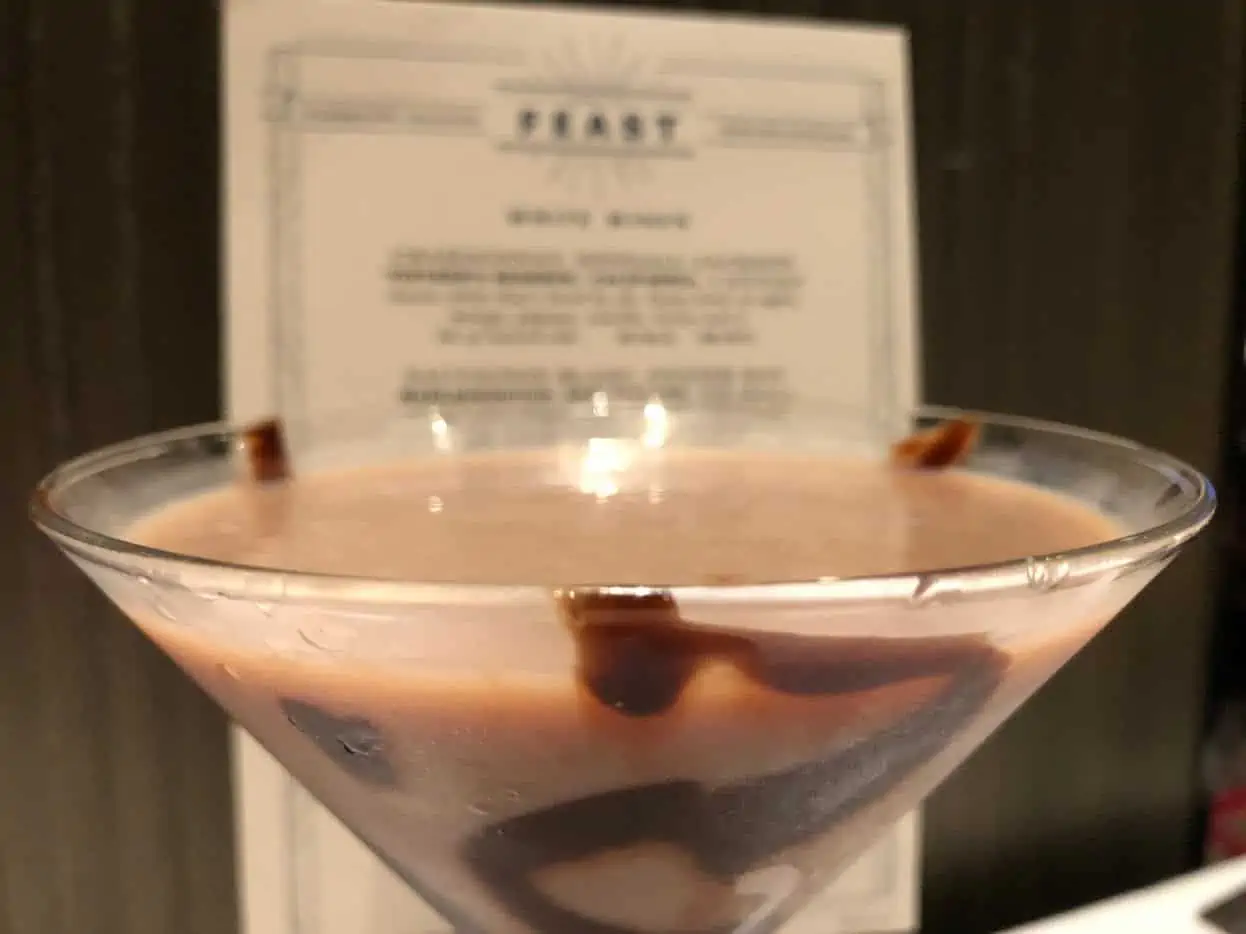 The nightclub on board the Carnival Horizon is in the Limelight Lounge, and the bar is… not what you'd expect to find in a nightclub. It's basically a table they set up with a few liquors, mixers and beers. My suggestion? Stop at one of the other nearby bars (such as the Casino Bar or the Sports Bar) before going to the club. You'll be glad you did.
29. See Celestial Strings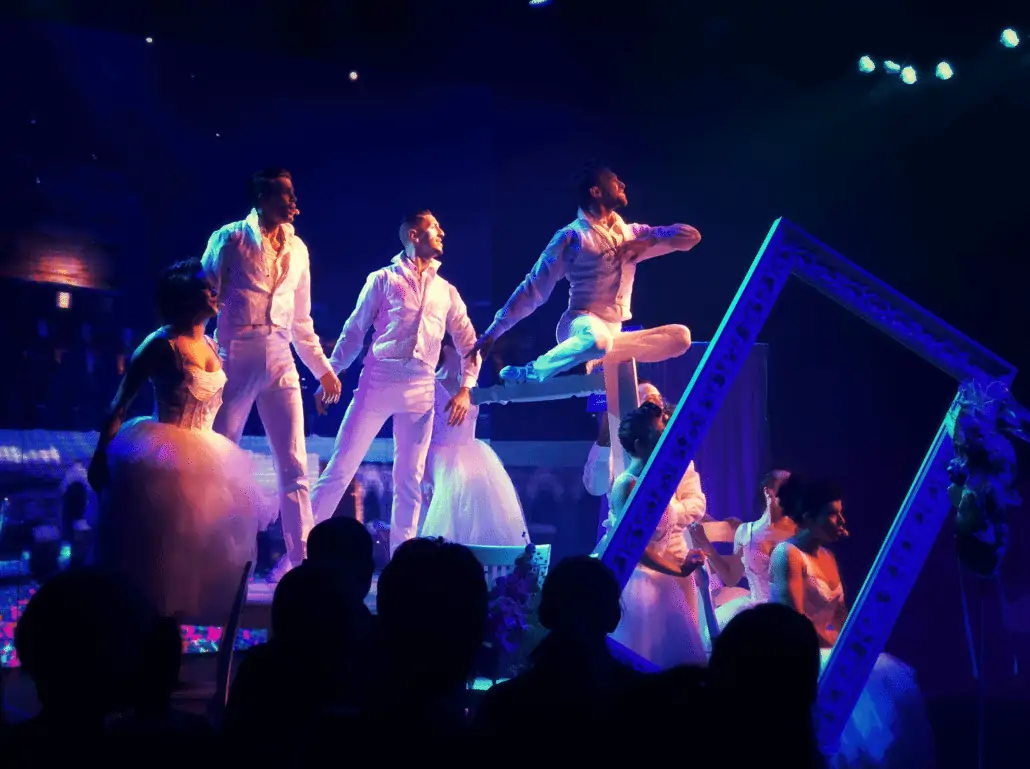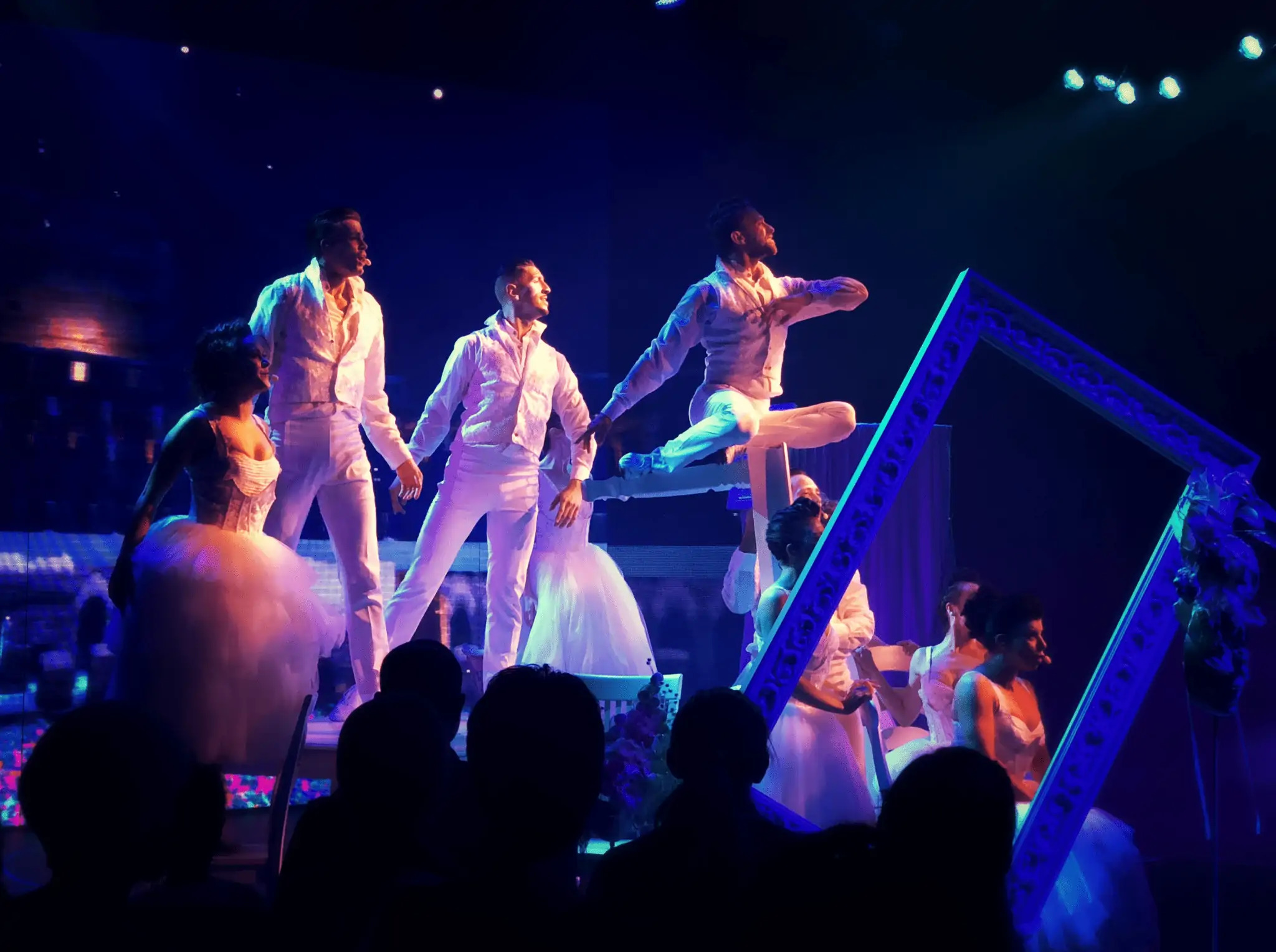 Generally speaking shows onboard cruise ships tend to be like Applebee's restaurants: You'll get what you came for, but it isn't going to blow your socks off. That's why I was genuinely surprised by the newest show offered by the Playlist Productions crew, Celestial Strings. This one is loud and bold and at times, a little weird. There's no "story" that I could follow, but the use of music and multimedia effects was sort of stunning. It's definitely not for everyone (I saw more than a few people — especially older folks — walking out), but it's also unlike anything I've seen on a cruise ship before.
30. Have Room Service Breakfast Delivered Early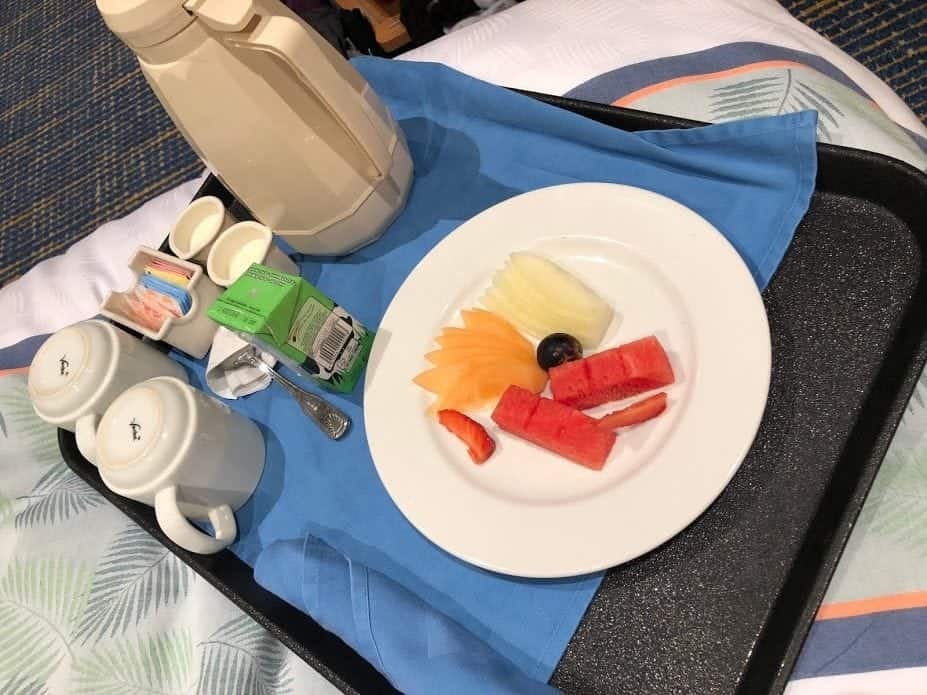 The early bird doesn't just get the worm… he also gets his room service delivery on time. Think of ordering breakfast from room service like going to the doctor's office. (It sounds weird, but go with me here.) If you're the first appointment of the day, the doctor will probably see you pretty close to on time. But if his office opens at 8 a.m. and your appointment is at 10 a.m., his schedule has probably run into a few hiccups. You're going to wind up sitting in the waiting room an extra half hour, and then in the actual exam room a while, too. Same here. The folks who order their room service for bright and early are far more likely to get what they ordered when they want it than are people who want their eggs delivered at 8:30 a.m. By then, a whole lot of little things can have set things back, lessening the odds of your meal arriving on time. I tend to order mine for somewhere between 5:30 and 7 a.m., and it's almost always on time… if not a few minutes early. Also, don't forget to fill out your room service order form and leave it on your door the night before. Sure, you can call and order in the morning, but… well, you've just become one of those hiccups we were talking about earlier, so count on it taking longer than you'd probably like.
31. Look for My Secret Spot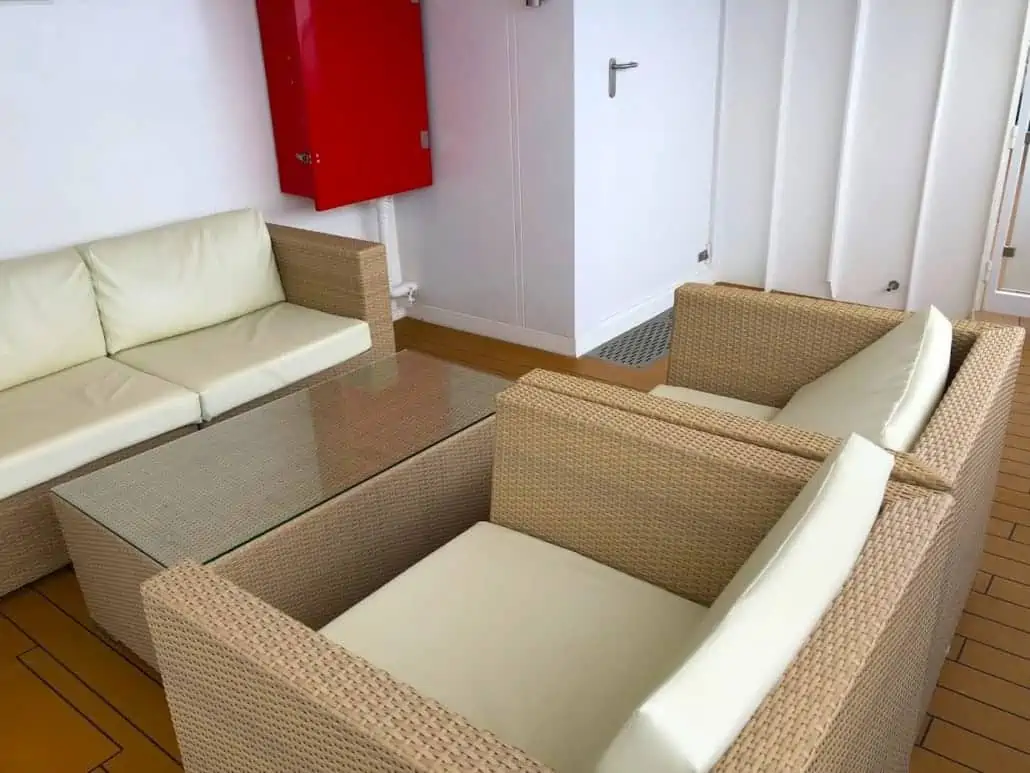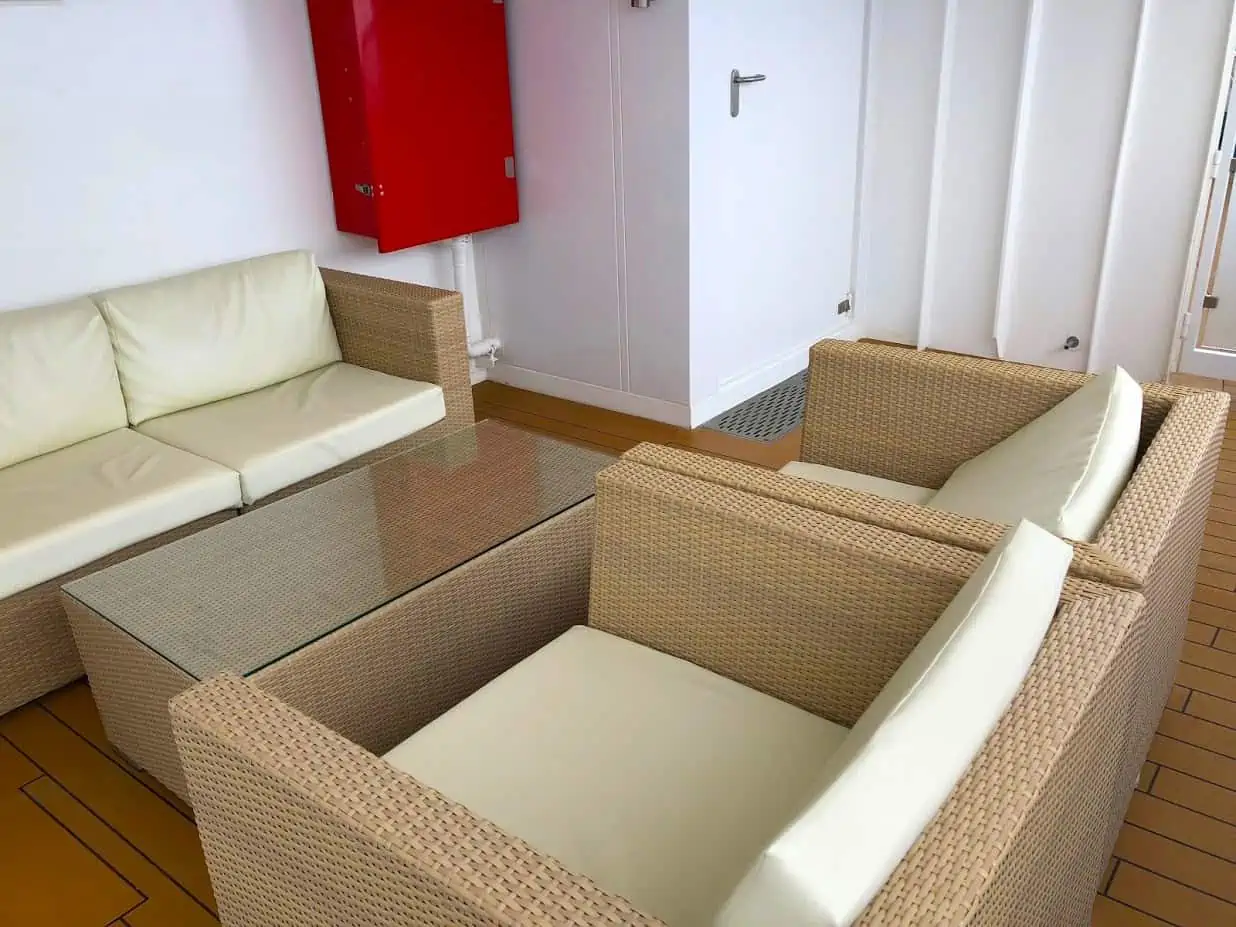 I'm not going to tell you exactly where to find the area pictured above, but I will say that it is tucked away on deck 14. I've been a pretty regular visitor to this particular spot, and only twice did I see anyone else there. It's a little tricky to find, but once you do, you'll thank me. It's quiet, comfy and has beautiful, unrestricted views of the ocean.
32. Try Snagging a Table at Teppanyaki for Lunch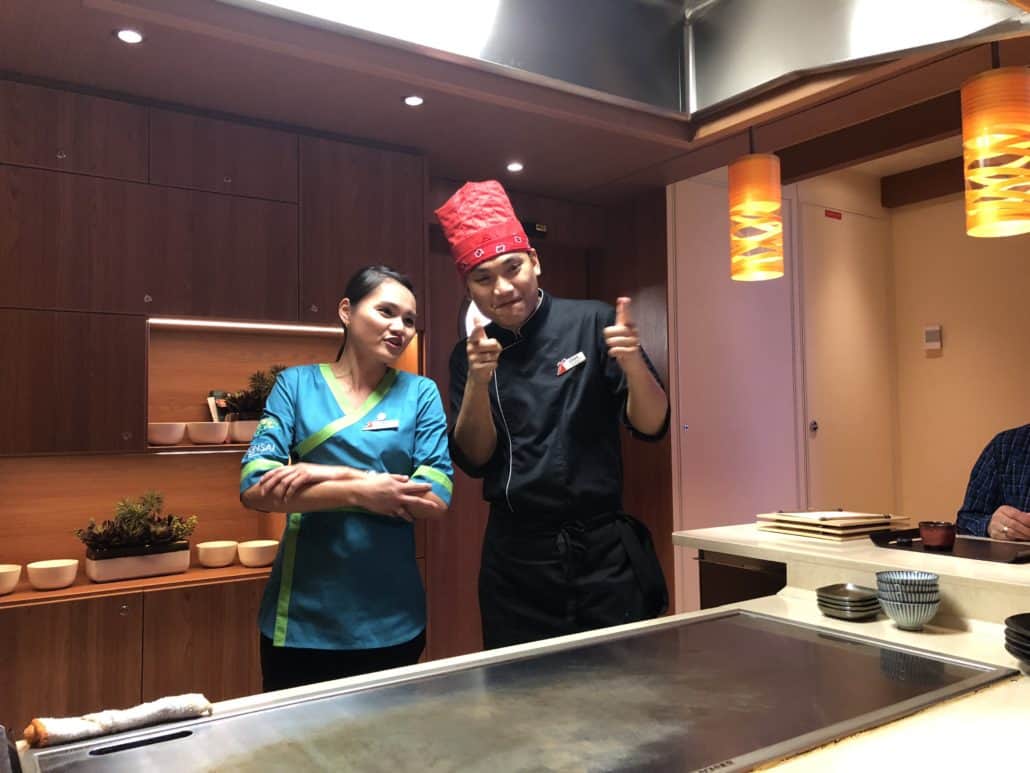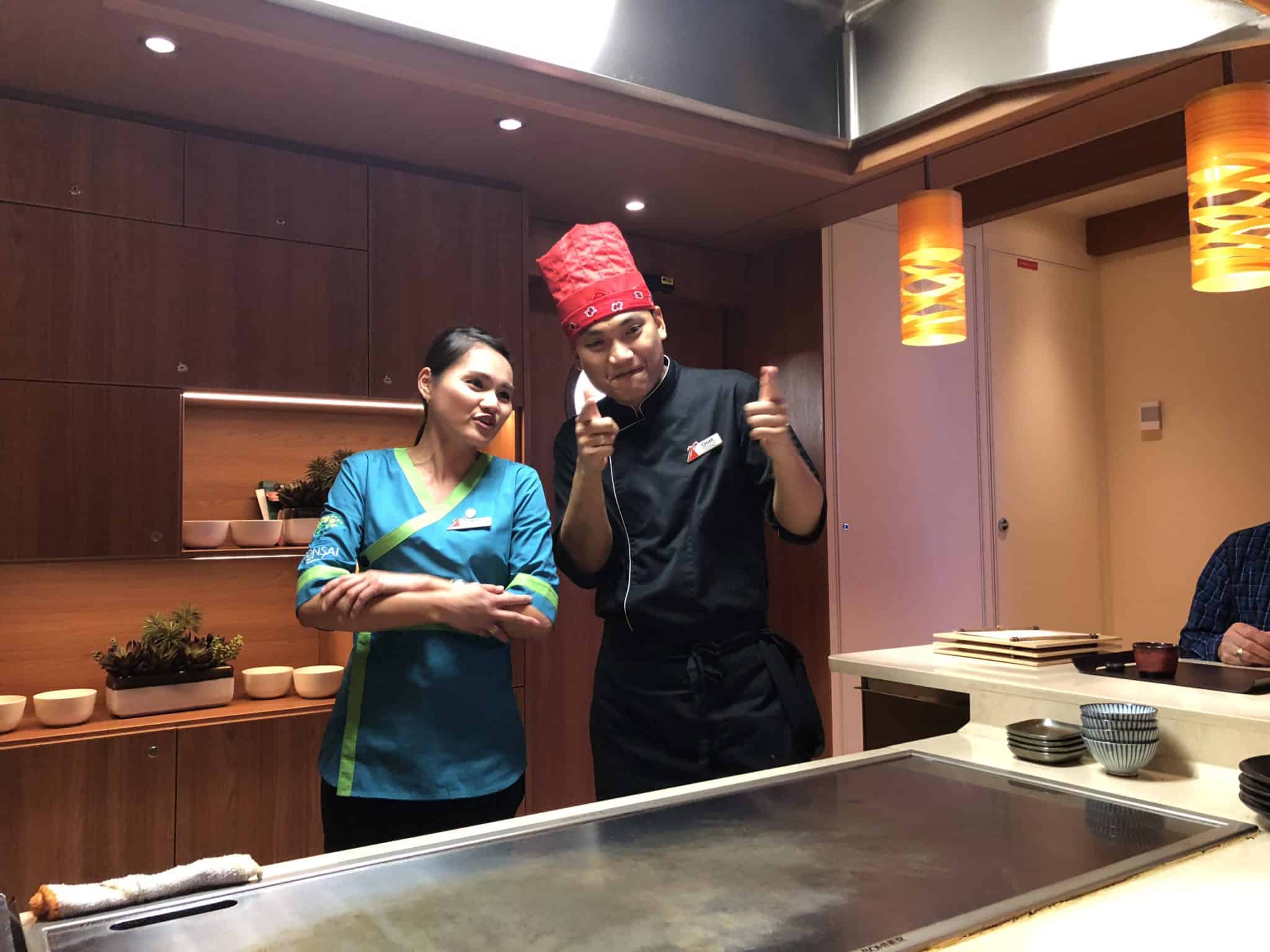 Picture it: You get on the ship and try making a dinner reservation at Bonsai Teppanyaki, only to find out it's fully booked. Well, never fear, because you still might have a shot… if you're willing to switch those dinner plans to lunch on a sea day. The menu and experience is exactly the same as the evening seating, so you wont' be missing out on a thing. And if this was something someone in your party really, really wanted to experience, you might just wind up saving the day.
33. The Main Dining Room Can (sometimes) Accommodate Special Requests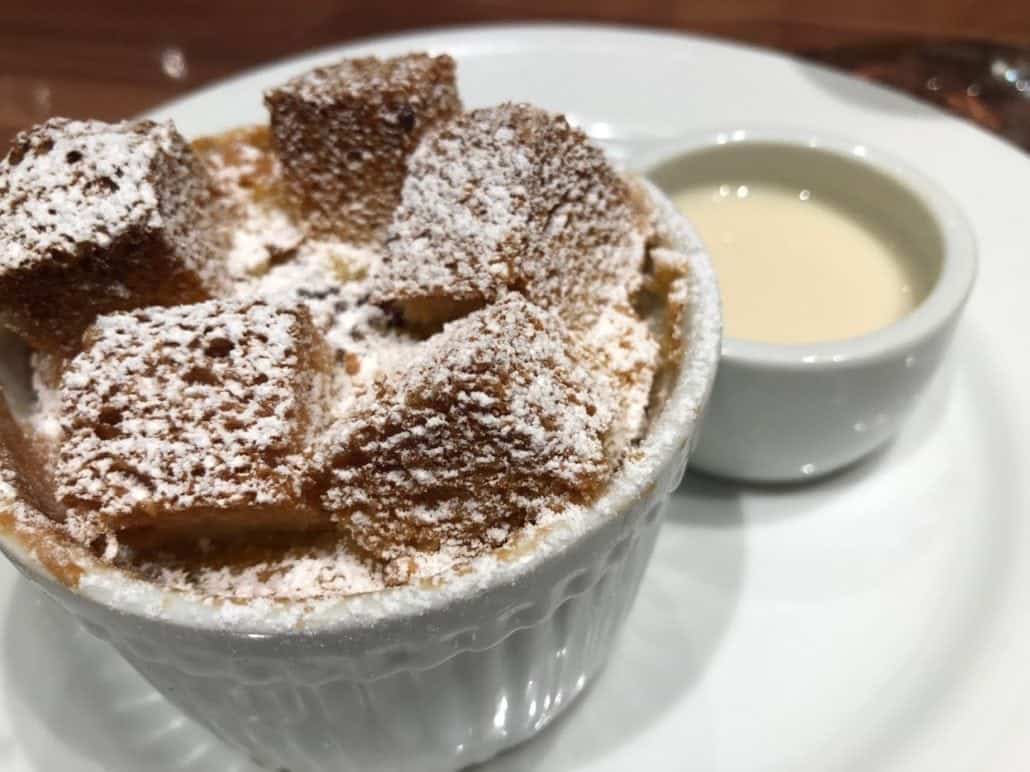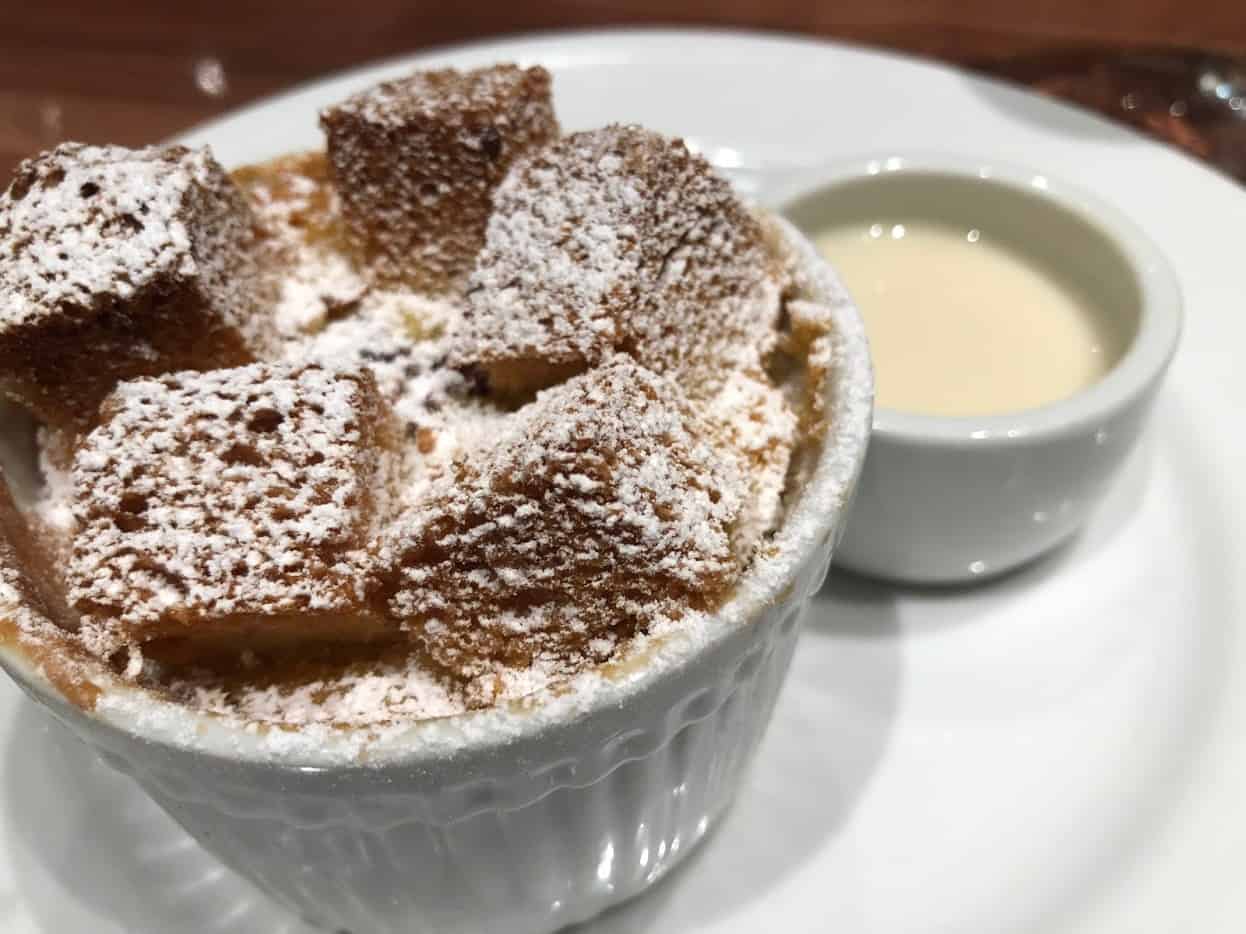 Were you having dinner at the Pig & Anchor the night the Main Dining Room had escargot on the menu? If you're in the MDR the next night, ask your waiter if it's possible to get an order. They won't always be able to make it happen, but when it's possible, they'll do it. Two of my favorites — escargot and bitters and blanc — were served in the dining room the evening I was eating at the Steakhouse. The next night, when my server discovered how disappointed I was, he put in a request and, much to my surprise, the kitchen totally came through. It won't always be possible, but it never hurts to try. (And hey, if it does? Make sure to slip your server a little something extra.)
34. Try the Indian Food 
The menu in the main dining room almost always has an Indian dish on it. But if you want to try something special, request a full Indian dinner in the main dining room. You'll be in for a real treat… and a feast.
35. Cucina del Capitano Offers Free Lunch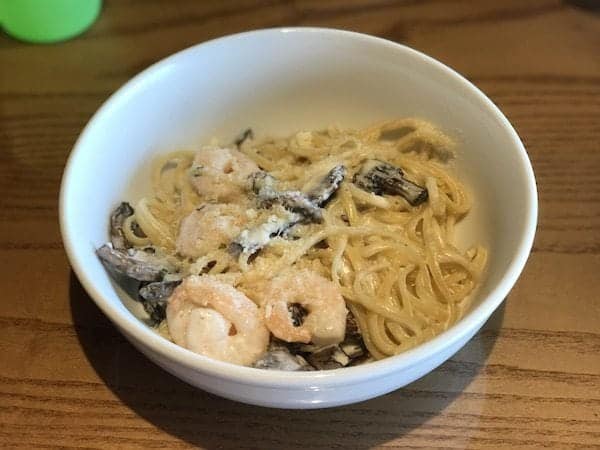 At nighttime, dinner at Cucina will cost $15 per person… and it is worth every penny. But if you have a lunchtime craving for some pasta, head to Cucina for what's known as the Captain's Pasta Bar. The menu is more limited than you'll find at dinner time, and it's served as individual meals as opposed to family style, but the food is fantastic. Be warned: People start lining up well before Cucina opens, so it's better to — after confirming the lunch hours — head here for a late lunch to avoid the crowds.
Review: Lunch at Cucina del Capitano
36. Jiji's Asian Kitchen Also Offers Free Lunch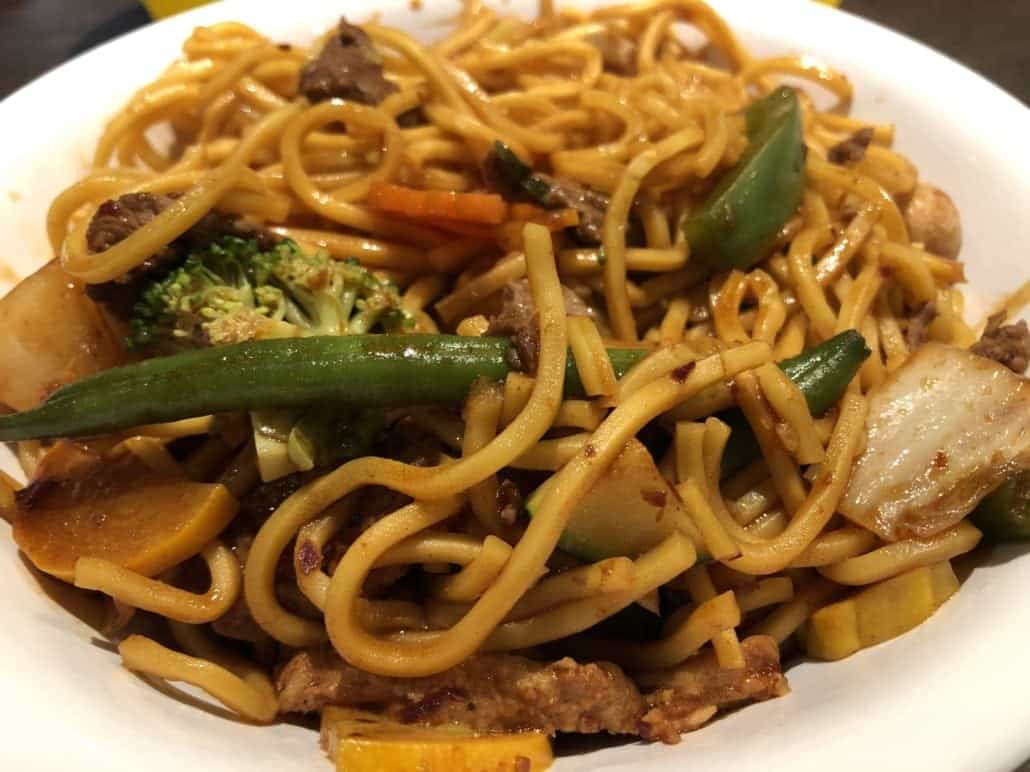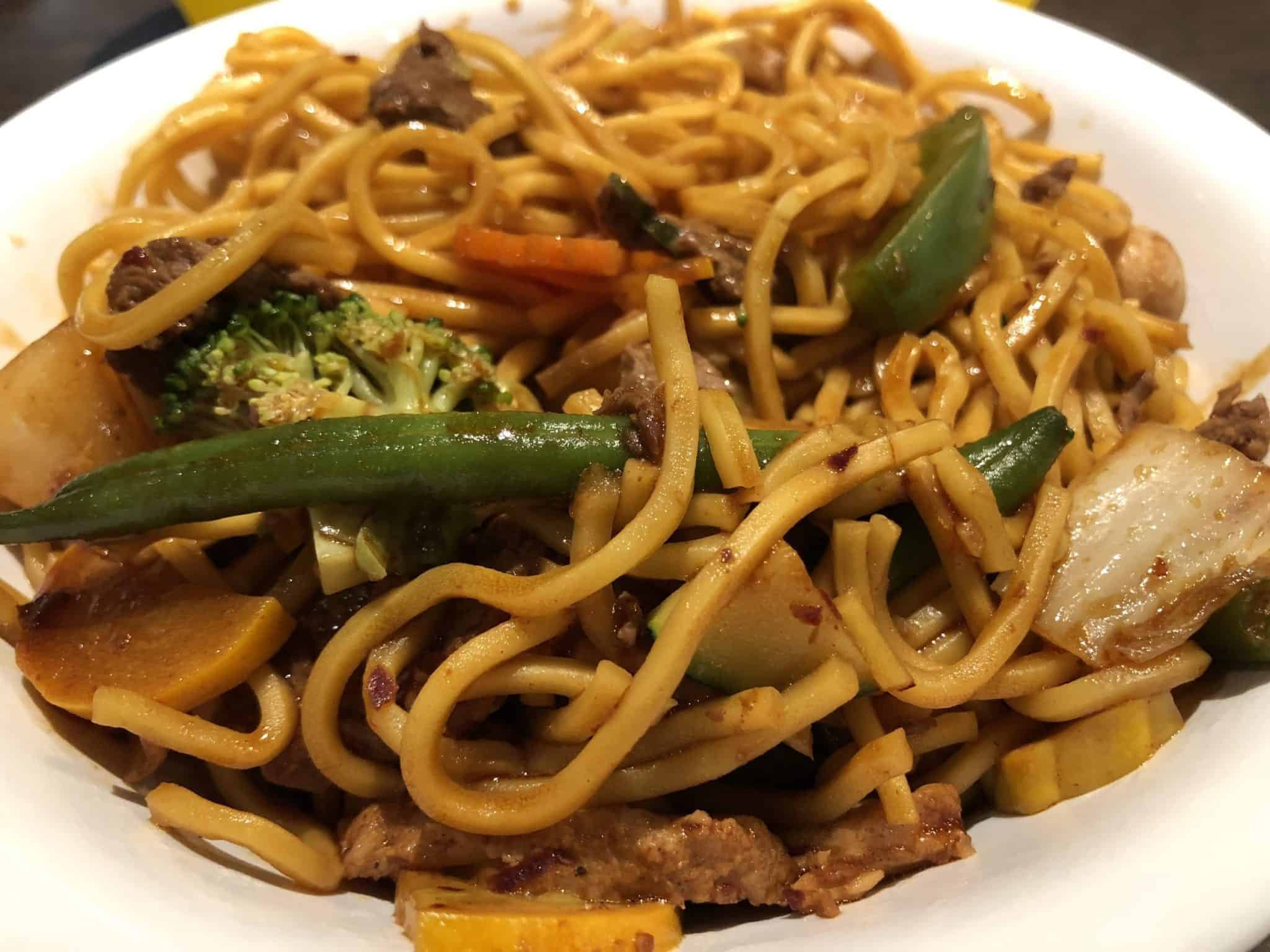 This is another spot where a killer dinner can be had for $15 per person, but a free lunch is available. Pick your ingredients and have the chef whip you up a delicious stir fry made to your specifications. But like Cucina, the lunch crowd arrives early and in droves, so plan your visit accordingly.
37. Early Disembarkation is Quick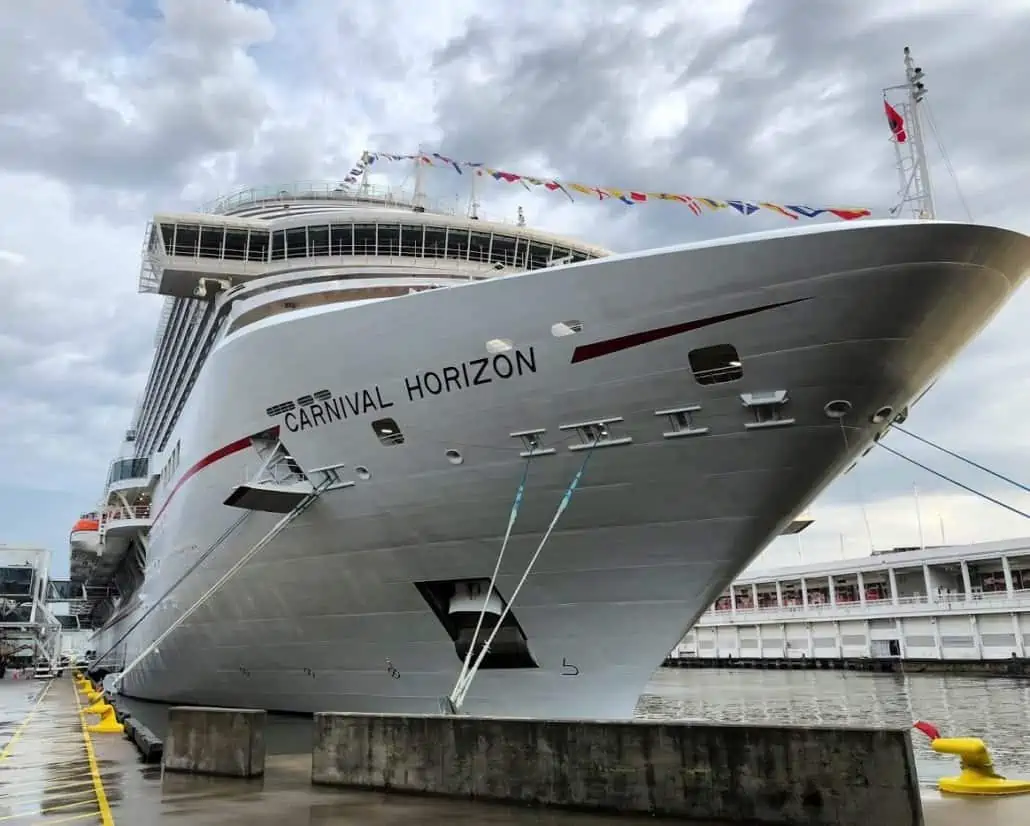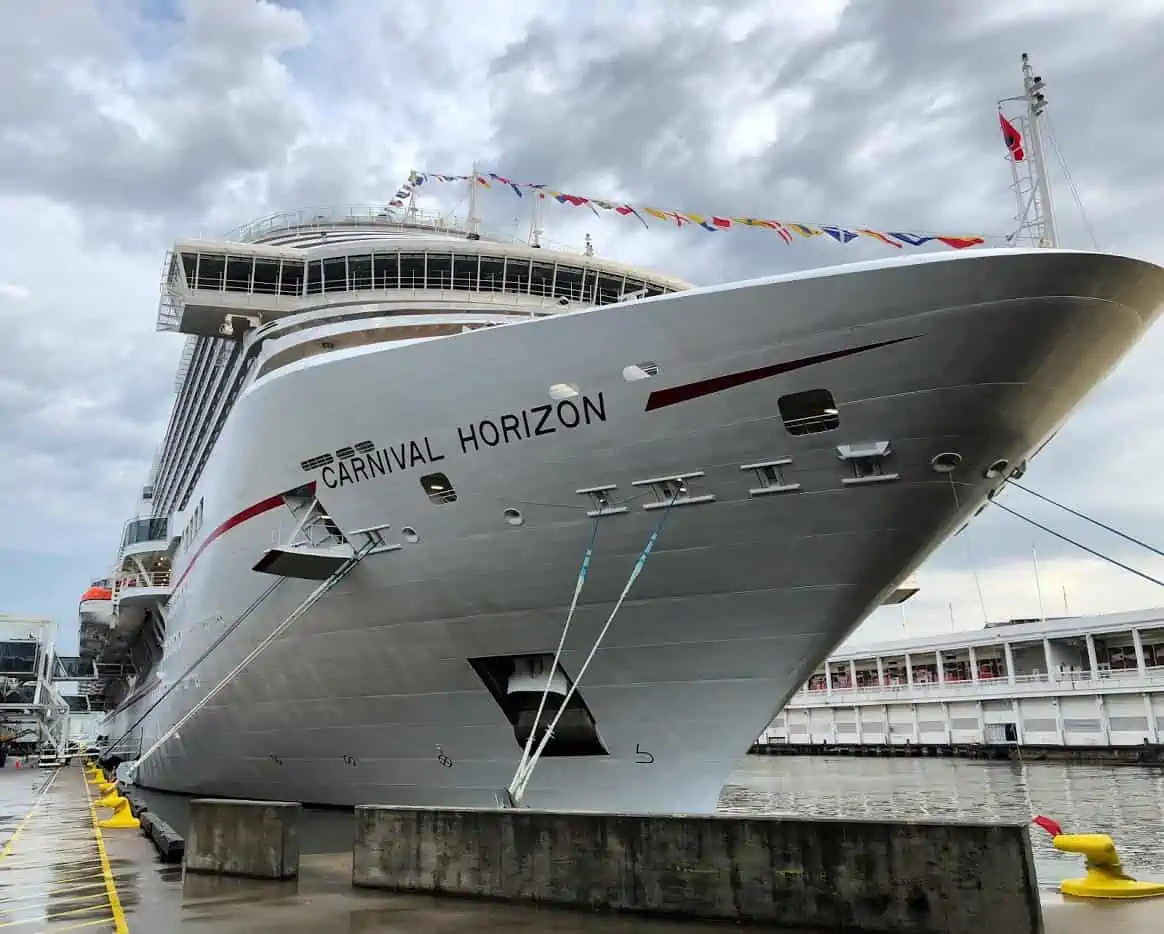 Look, nobody wants their cruise to end… but when it does, you want to get off the ship with as little hassle as is humanly possible. I have taken three trips on the Carnival Horizon as of this writing (go ahead, spend a few seconds hating on me… I'll wait) and each time, I've made it from ship to curb in less than 15 minutes. Heck, twice I was at the curb in less than 10 minutes.
Read More: Your Guide to Disembarkation
The secret? Opt for early self-assist disembarkation if you can. Obviously, not everyone is able to take advantage of this, as you have to be able to get yourself and all your luggage off the ship without assistance. But my routine on that final morning is to get up early, head to a forward deck to watch sail-in, grab breakfast as soon as the dining room opens at 6:30 a.m., then pick up my luggage and stroll off the ship while most folks are still waking up. Make sure that if you're taking a shuttle or some other form of transportation after disembarking, you've made arrangements with them. Otherwise, you'll get off the ship and have nowhere to go.
38. Even smart elevators struggle with disembarkation day.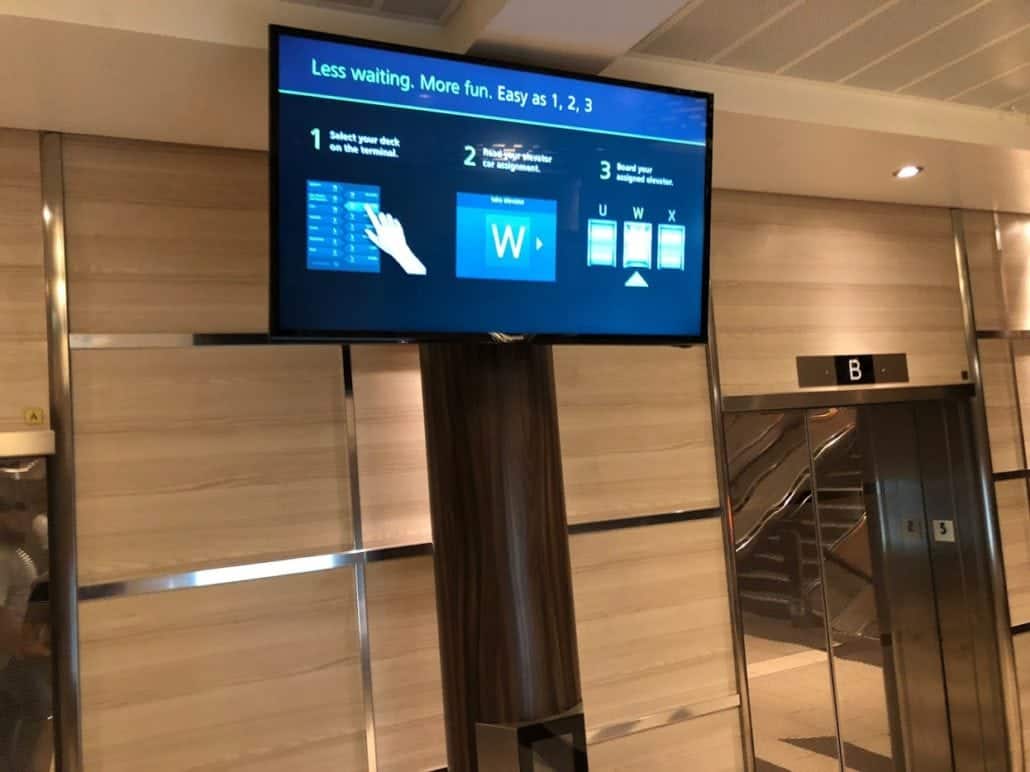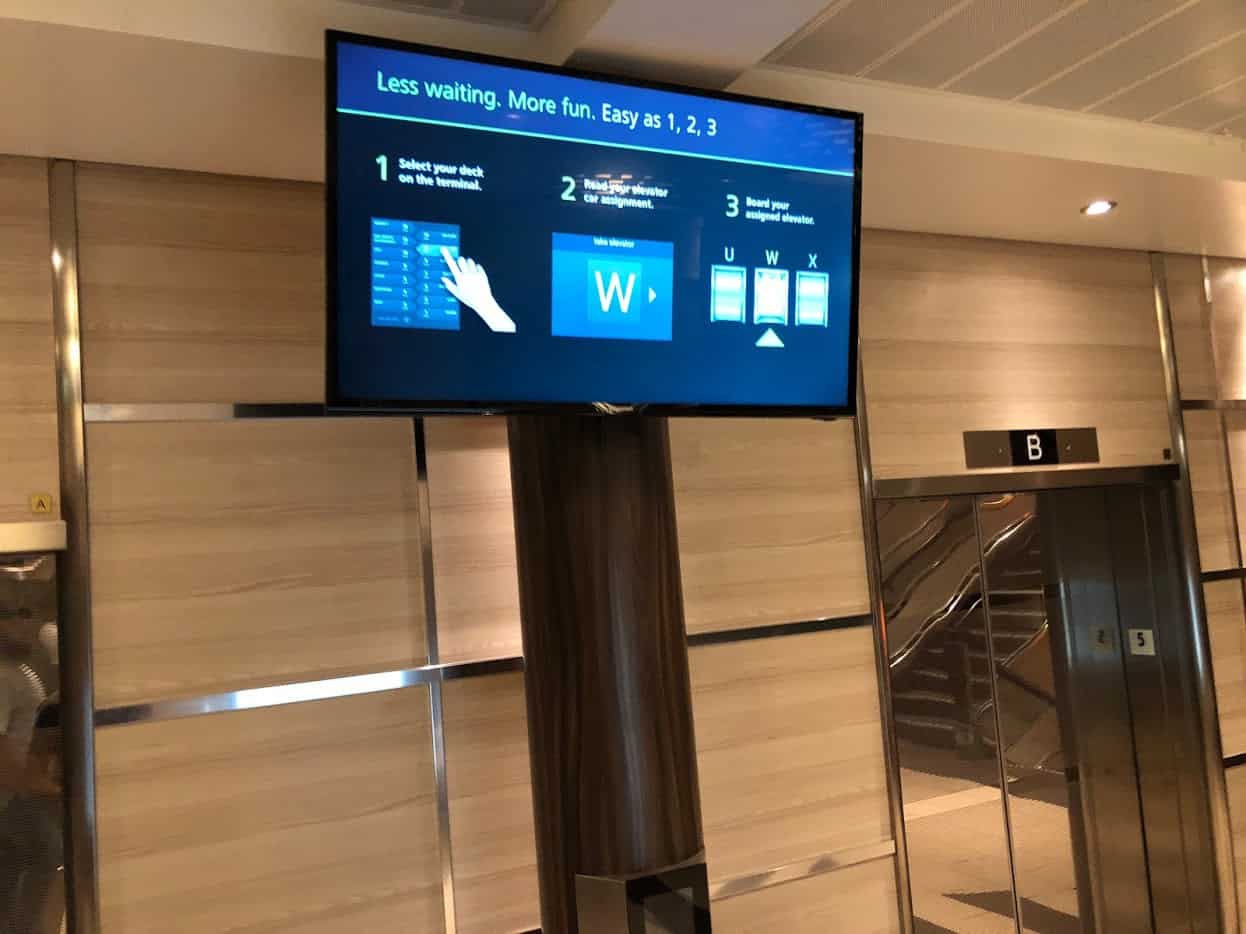 I was told that one of the big pluses to the smart elevators which were introduced on Carnival Horizon was that they would help control traffic on disembarkation morning. I'm sure they do help somewhat, but let's face it: There's just no easy way to get 4,000 people off a cruise ship at the same time. So yes, even the smart elevators can be a little sluggish. Unless you're starting on a top deck, several cars are likely to arrive full before you can squeeze into one. The best way to avoid frustration? Either get off early or late.
39. Enjoy One Last Meal Before Goodbye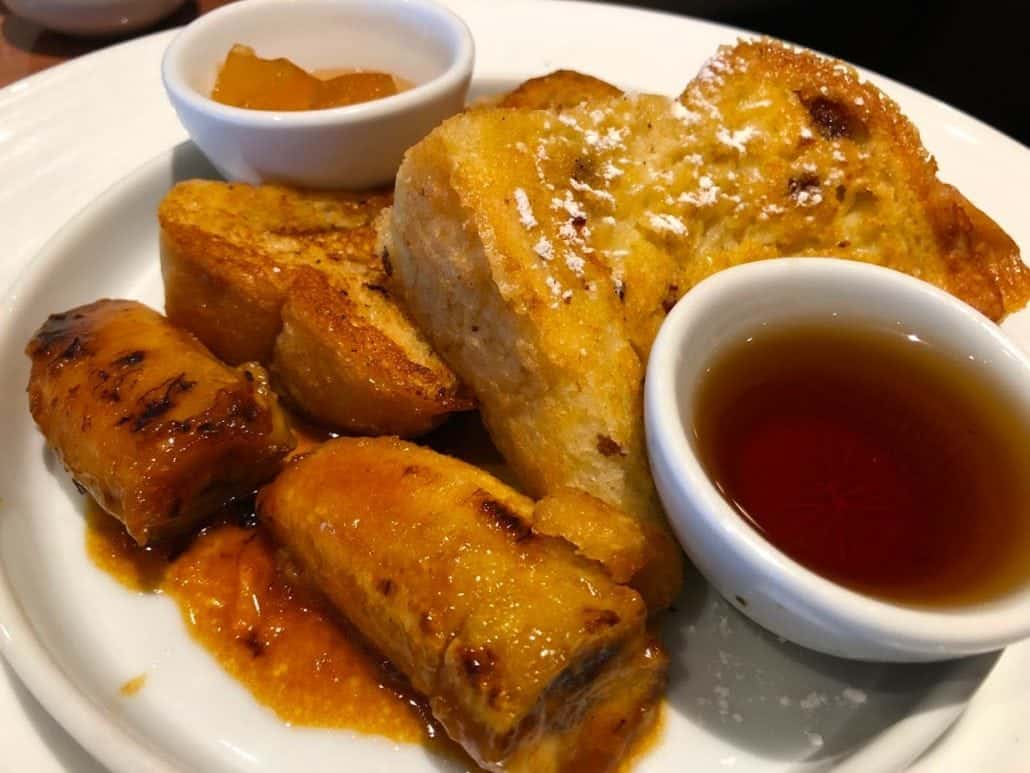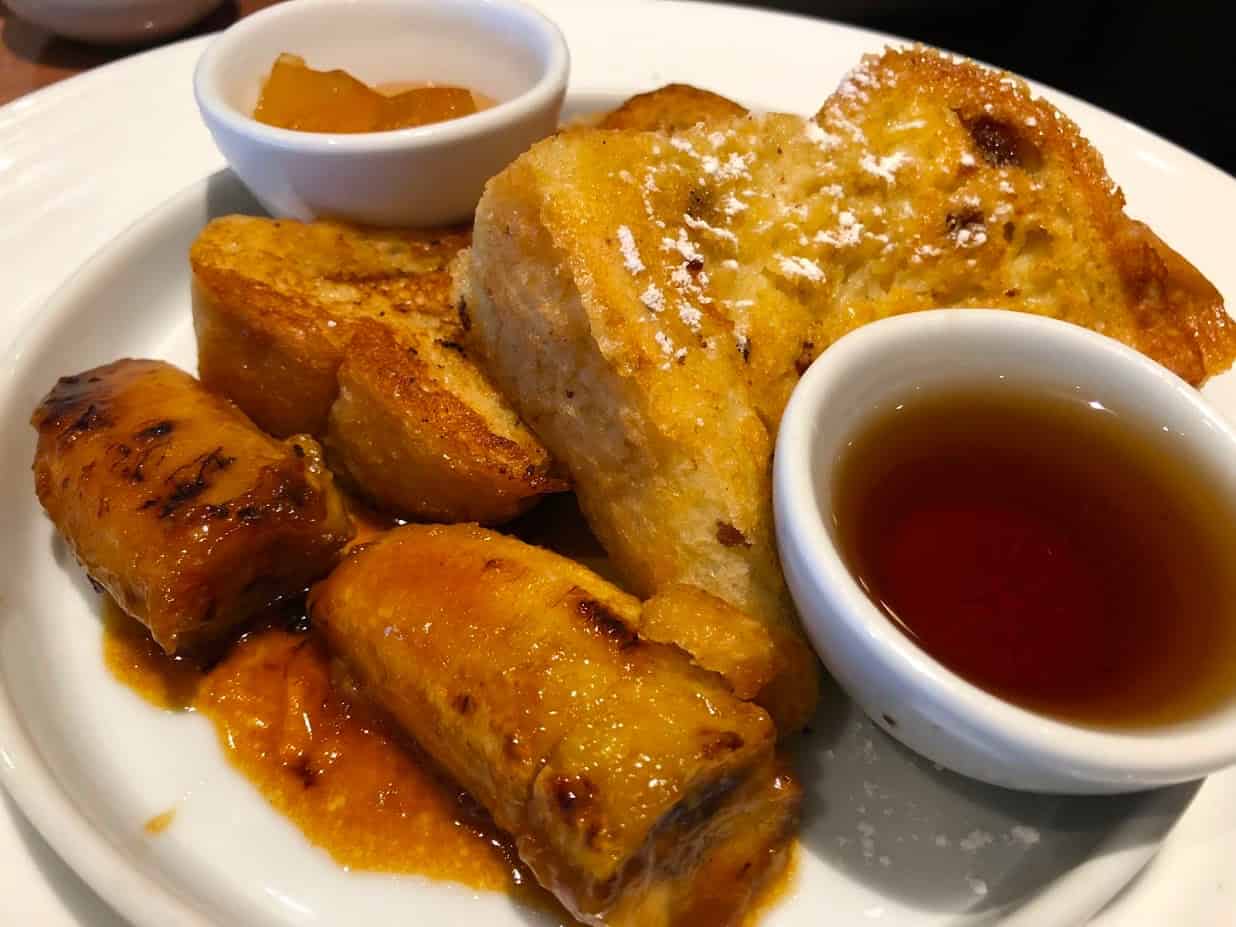 There's always time for one last breakfast, right? Personally, I like having someone serve me that final meal in the main dining room… after all, once I get home, the only person who'll be serving my meals is me. The main dining room, Lido Marketplace, BlueIguana Cantina, and the coffee shop are all open on disembarkation morning. You won't, however, be able to order room service.
So those are the tips that I've picked up during my sailings on the Carnival Horizon. Got any you'd like to share? Hit the comments.
Carnival Horizon Cruise Tips Video: