Carnival Cruise Line's plan to get Horizon up and running has hit a slight roadblock: An update provided on the Centers for Disease Control website on Tuesday showed that Carnival Horizon was one of several ships that did not receive an all-clear from the organization with regard to certain aspects of crew repatriation.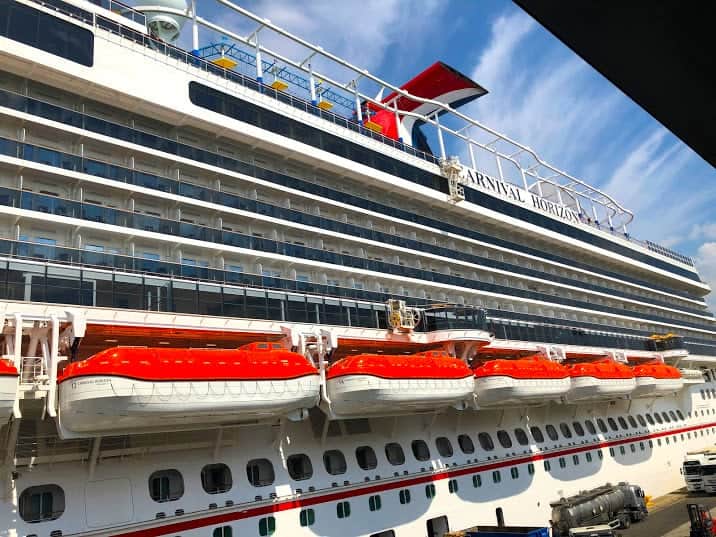 What This Means
The CDC's website states, "As a prerequisite for requesting commercial travel, cruise lines must have a complete and accurate response plan that provides a safe environment for crew members to work and disembark during the initial phases of the Framework for Conditional Sailing Order. CDC has provided feedback regarding all the response plans that have been submitted and is working with the cruise lines to ensure they are implementing the safeguards outlined in their plans."
The CDC is currently using a color-coded system designed to indicate whether or not a particular ship has met two criteria where crew movement is concerned. Those criteria essentially say:
That the CDC has received and reviewed a cruise line's plan for resumption of service.
That the cruise line has "returned an acknowledgment attesting that their No-Sail Order response plan is complete and accurate."
Ships for which both statements are true receive a "green" status. Those for whom one or both requirements have not been met receive either a yellow or red status. In the case of Carnival Horizon, it is currently listed as red. The list is updated each Tuesday by the CDC.

In a statement to Cruise Radio, a Carnival spokesperson said, "Carnival Horizon continues to follow the CDC's guidelines as we prepare for a return of guest operations in 2021. The current Red status limits crew movements, but all other procedures and plans continue, and we are working to achieve Green status. Other Carnival ships will be returning to U.S. waters over the coming days and weeks."
Other Ships Currently In the Red
Among the other ships which have not yet achieved Green status according to the CDC's site are Celebrity Apex, Celebrity Summit, MSC Preziosa, and the Disney Dream.
Carnival Horizon returned to Miami on November 23 to start preparations for a return to service. During that time back in Florida, the company is required to modify the vessel to adhere to new health and safety protocols set by the U.S. Centers for Disease Control.
RELATED: First Carnival Ship Returns to Miami