It could be considered a homecoming of sorts as the Carnival Horizon cruise ship returned to Miami early Monday morning to prepare for returning to service. Horizon is the first Carnival Cruise Line vessel that is scheduled to return to sailing.
The ship can be seen docked on the PortMiami webcam.
What Happens Next?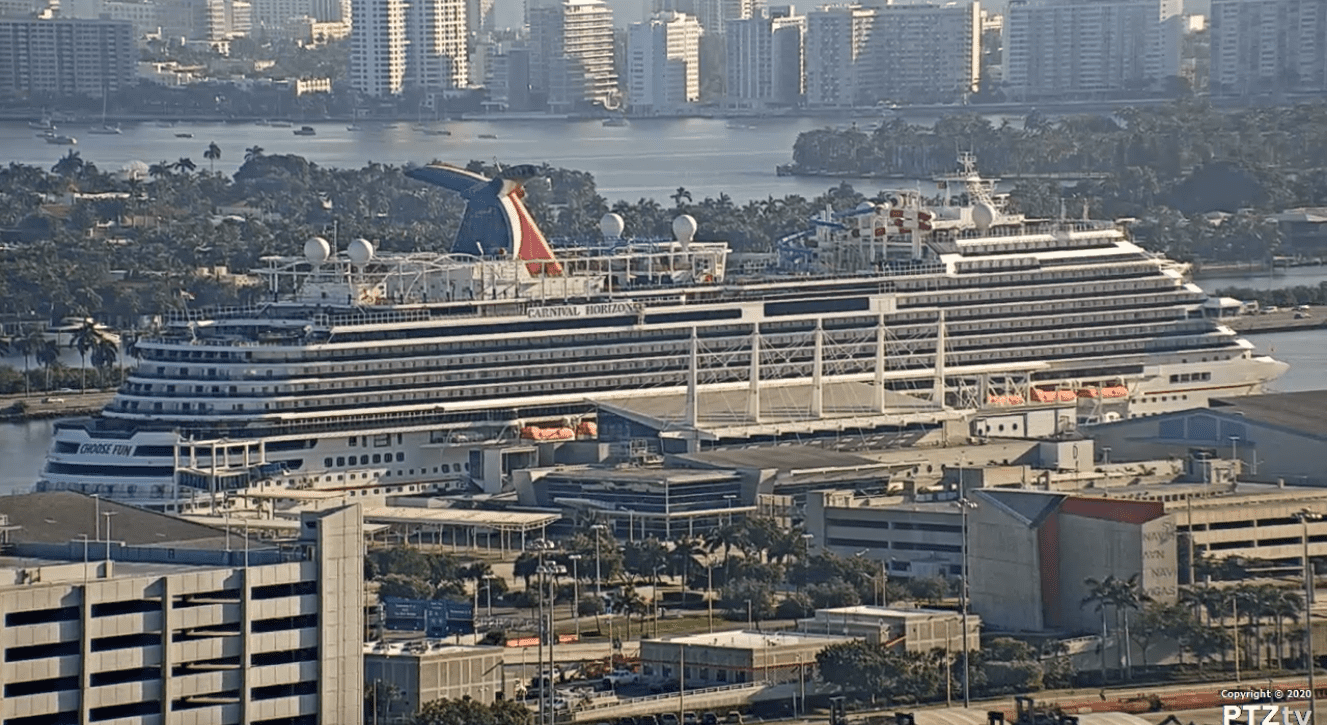 Last month we reported that Carnival Horizon was in St. Maarten crewing the ship before returning to the United States. Since then, the ship has been crewed and underwent a mandatory quarantine before returning to the U.S.
Now, the ship will start implementing measures outlined in the Conditional Sail Order set by the U.S. Centers for Disease Control late last month.
Some of those measures include setting the ship up to sail with new guidelines and features in place to accommodate sailing with new health protocols. The cruise ship will have to expand its medical facilities, dedicate certain cabins as isolation units, make airflow modifications, and arrange public areas with space in mind.
Explained: Conditional Sail Order for Cruise Ships
Shoreside, the terminals will have to be configured in order to check guests in for their cruise while remaining socially distant, as well as implementing health and testing stations either inside or outside of the terminal.
After the laundry list of items set in the Conditional Sail Order is complete, the ship will then be able to start a series of test cruises to make sure the new health and safety protocols work.
It is likely that tweaks will have to be made throughout each voyage to make sure each item is checked off the list in the most efficient way possible.
Phased-in Start-up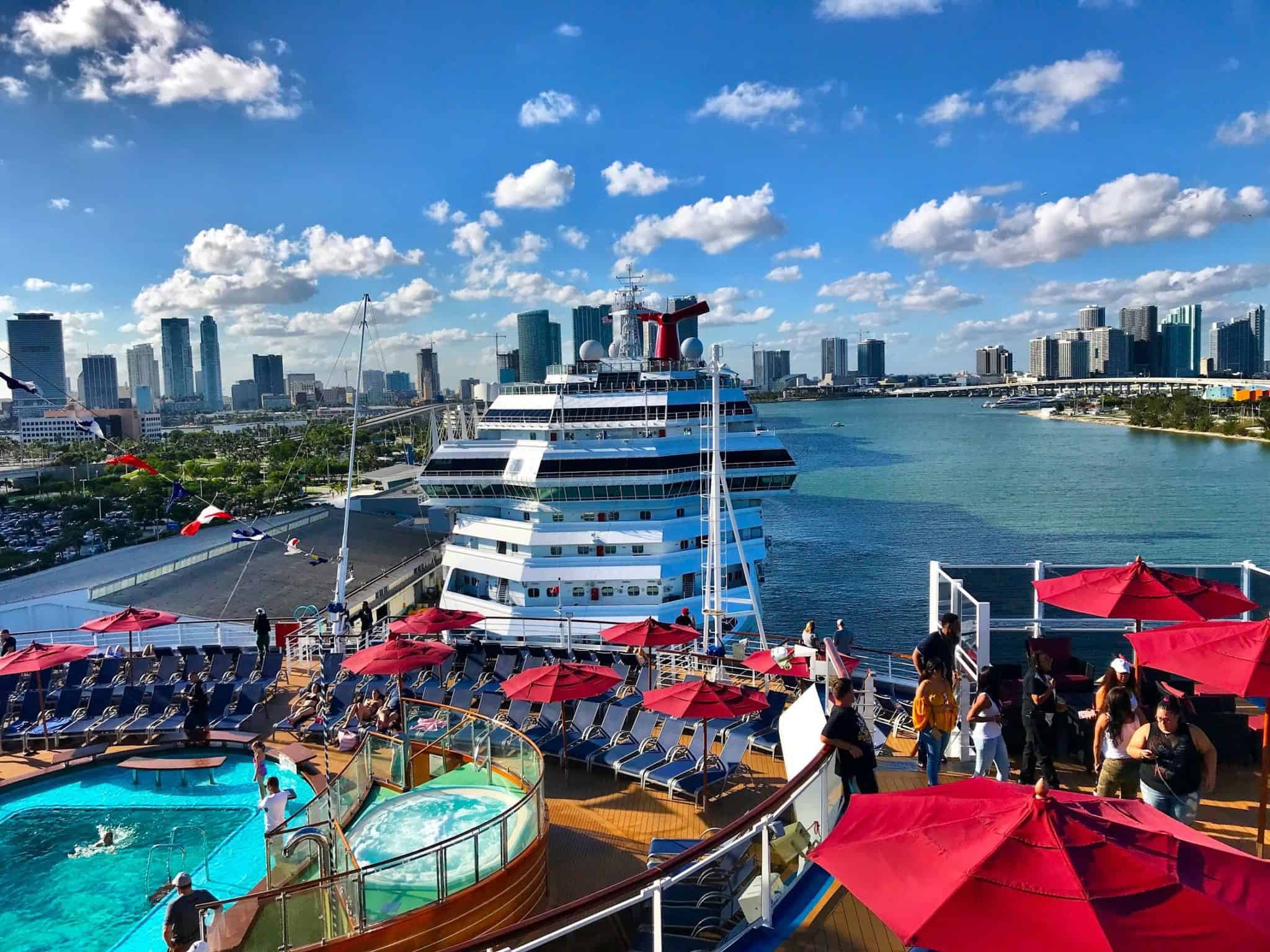 Carnival, along with every other line that sails from North America, has made it clear that when cruising does resume, it will be done strategically, based on demand, and science.
The first two Carnival ships to resume sailings will be Carnival Horizon and Carnival Breeze. 
Carnival Horizon has been based in Miami since 2018; the ship repositioned to Florida after a short season in both the Mediterranean and New York City.
RELATED: How To Send Carnival Crew Members a Christmas Card