This year's Big Nude Boat (nude cruise) will set sail aboard the Carnival Legend on February 23.
And while this voyage sold out some time ago, there's still time to book yourself aboard the Big Nude Boat 2021, which will be one of the largest events ever held by Bare Necessities, who have been hosting clothing-optional events for three decades.
What Makes Next Year's Nude Cruise Special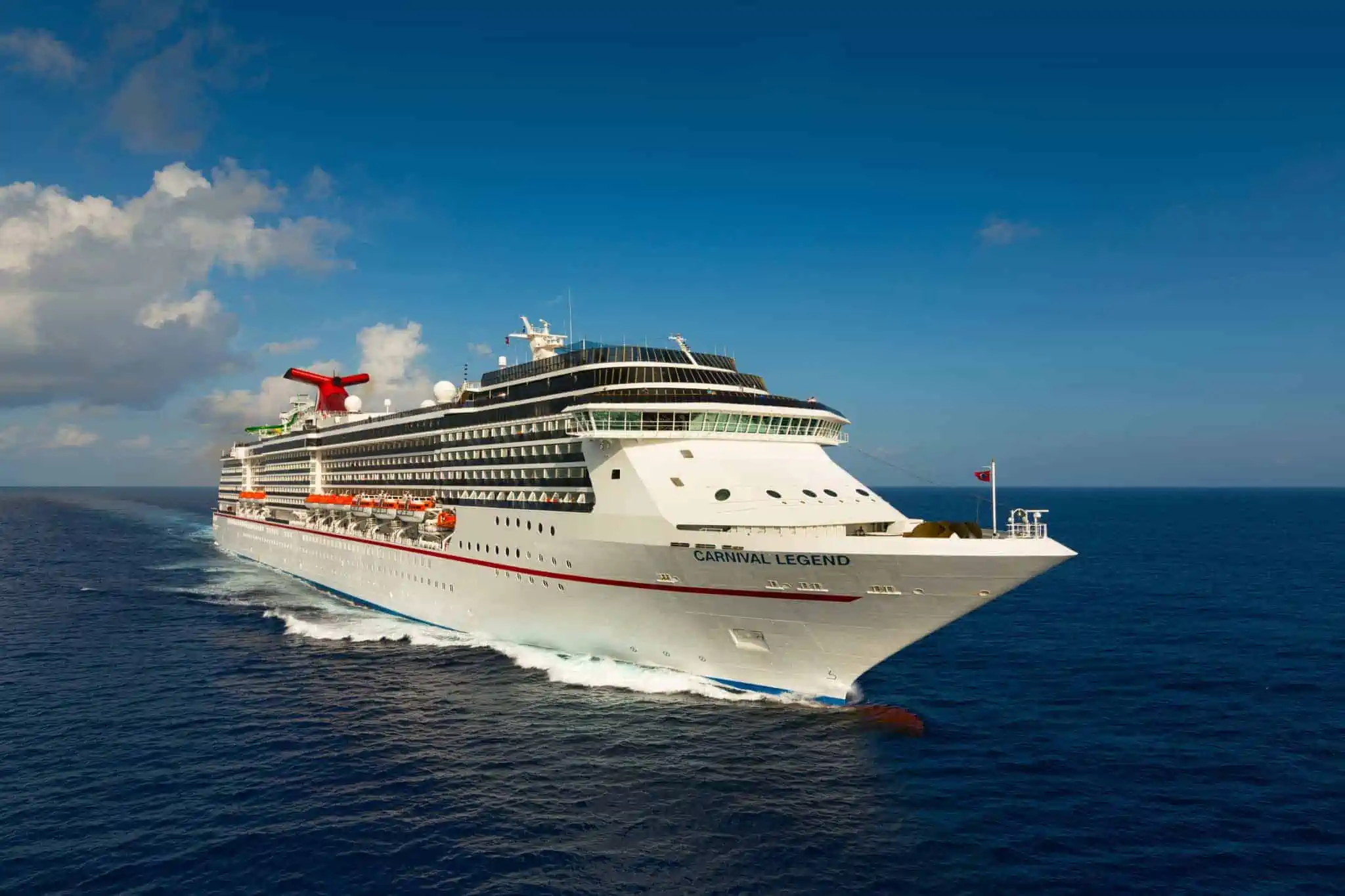 Departing February 14, 2021, from Tampa aboard Carnival Legend, next year's trip will mark Bare Necessities' 75th sailing. And to celebrate that incredible milestone, they have chartered the ship for a two-week voyage which will see guests visiting such hot spots as Mahogany Bay, Colon, Cartagena, Bonaire, Curacao, San Juan, and Nassau.
Bare Necessities has been working with Carnival Cruise Line for years on similar sailings.
In fact, spokesperson Rosie Ochoa says the collaboration dates all the way back to 1999. "They took a chance on us," she said during a chat last fall, "and we have proven through diligence and hard work that we are a legit company. And it's because of our positive partnership that Carnival's staff always know what to expect and are ready and willing to go above and beyond to make our charter great!"
READ MORE: Carnival Legend Hosts Two-Week Nude Cruise
Knowing what to expect is important, not only for the ship's crew but potential guests. Ochoa admits that when people hear "nude cruise," their imaginations can run wild.
Among the worst misconceptions? "That naturists are disgusting, sex-crazed maniacs or that our cruises are for swingers," she sighs. "So on the one hand, we have all of this anxiety surrounding naturism and on the other we have people who come on board with their own agenda in mind."
It's All About Safety And Respect
"We have a list of decorum and attire requirements for our cruises that are sent out with the cruise reservation," explains Ochoa. "They are also listed on our website and are repeated again once on board. This is like our Ten Commandments of cruising. The central focus is R-E-S-P-E-C-T. Respecting confidentiality, personal space, the ship, the ship's staff, the clothing requirements — yes, we have to be clothed sometimes — and respecting yourself."
The rules are not only spelled out, but enforced. "We run a tight ship on these requirements," she insists, "and we have a zero-tolerance policy. I like to believe this is what makes us so successful. Feeling safe and being safe are things you can count on when you cruise with us."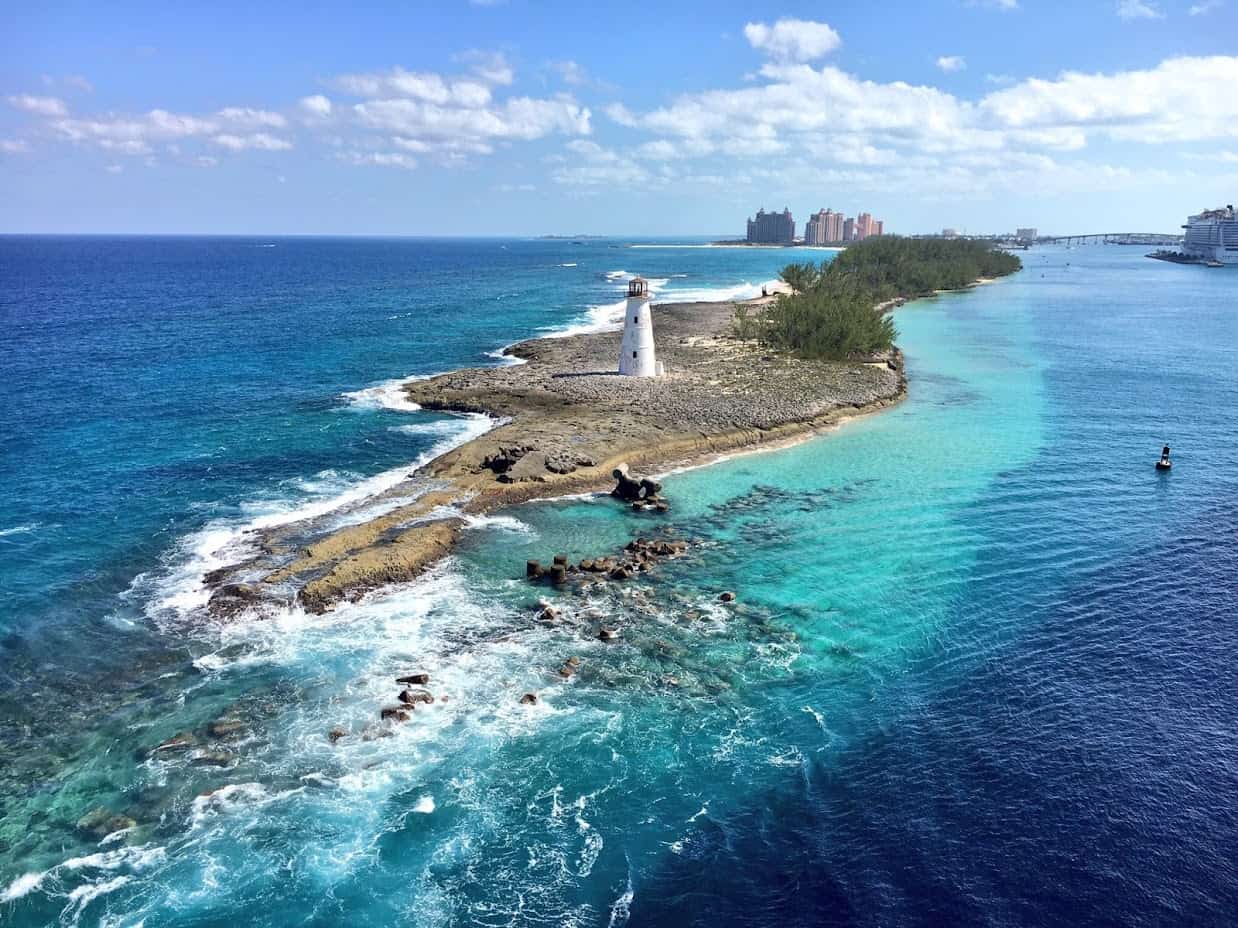 How does Bare Necessities decide which ships and itineraries meet their needs? "I won't lie," admits Ochoa, "it isn't easy! Matching our clients' wish list with reality can be tricky. The right time of year, size of the ship, the port of departure, itinerary, pricing, and length of cruise can be a balancing act."
But ultimately, all that work pays off. "Sometimes, everything falls into place," she says. "Our Tahitian cruises are a slam dunk, they sell out in two weeks. But other times, we have to get the map out, research and negotiate what's possible. This can go on for a couple of months before we are ready to move forward with a contract."
If you're interested in next year's cruise, the time to sign up is definitely now. "We used to have cabins available up to a couple of weeks prior to cruising," says Ochoa. "Now, we're sold out months in advance. I think people are realizing you only live once, so why not try bare cruising once?"
Carnival Legend Video Tour