It's that time of year again as the Big Nude Boat just set sail from Tampa for two fun-filled weeks aboard the Carnival Pride.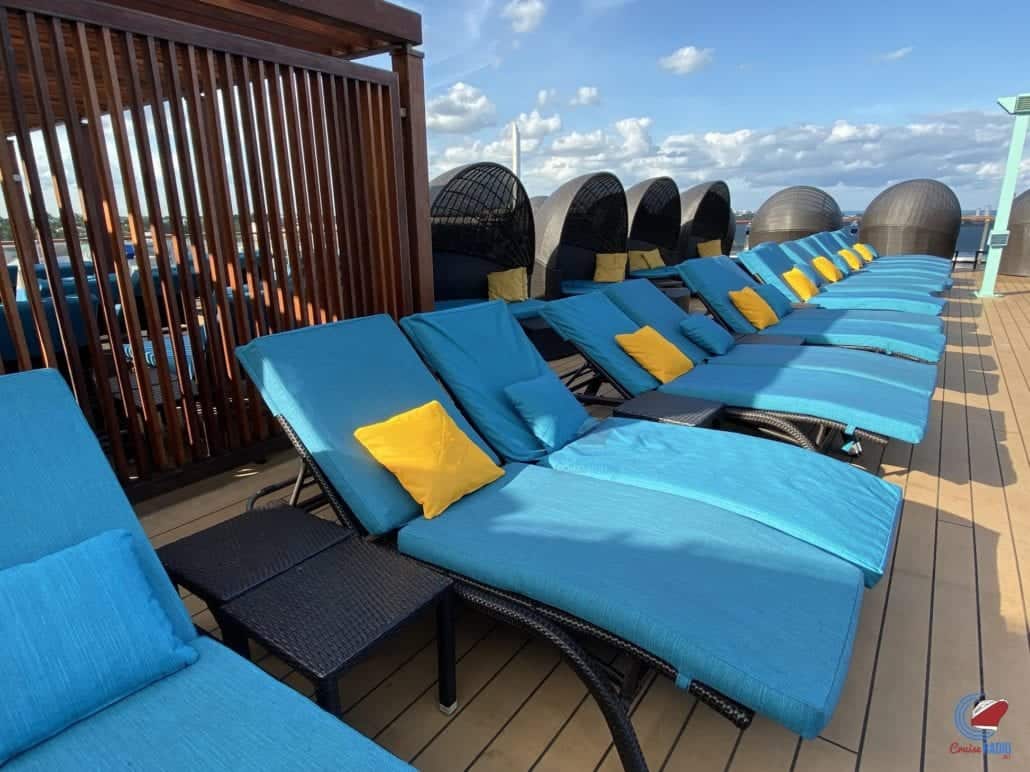 What Makes This Nude Cruise Special
According to the group's web page, members have long bemoaned just how quickly the trips come to an end. "Passengers have requested longer cruises," it reads, "and many have extended their vacation by taking an admittedly less-fun [clothed] cruise before or after our charter."
This year, to mark the group's 75th charter, they booked the Carnival Pride for two weeks… which just happens to include Valentine's Day! After departing Tampa on February 13th, the group is slated to visit Colon, Panama; Cartagena, Columbia; Bonaire; Curacao, San Juan, Amber Cove, and Nassau — with plenty of sea days — before returning to Tampa on the 27th.
Originally, this trip was slated to be held on the Carnival Legend in February of 2021. But of course, like all other sailings during that time, it was scuttled thanks to the industry-wide shutdown.
Life on board will in many ways be just like any other cruise… aside from the fact that many if not most of those sailing will spend the majority of their time nude. (As always, the group has chartered the entire ship, creating a more comfortable environment for all of their guests… and avoiding awkward situations for would-be non-nude sailors.) This means that they will have to follow the same health and safety protocols as are currently in place on any other Carnival sailing.
Valentine's Day Brunch
Once onboard, participants are being urged to visit the Crafty Cruiser, which will feature a "multitude of jungle creature hat designs ranging from flamingos to tigers for our Jungle Bare-adise event." They will also be able to sign up to create "your very own horns and halos" for the Saints & Sinners theme night.
When Cupid's favorite occasion rolls around, there will be a special Valentine's Day lunch held in David's steakhouse. There will also be two other steakhouse brunches held during the course of the sailing.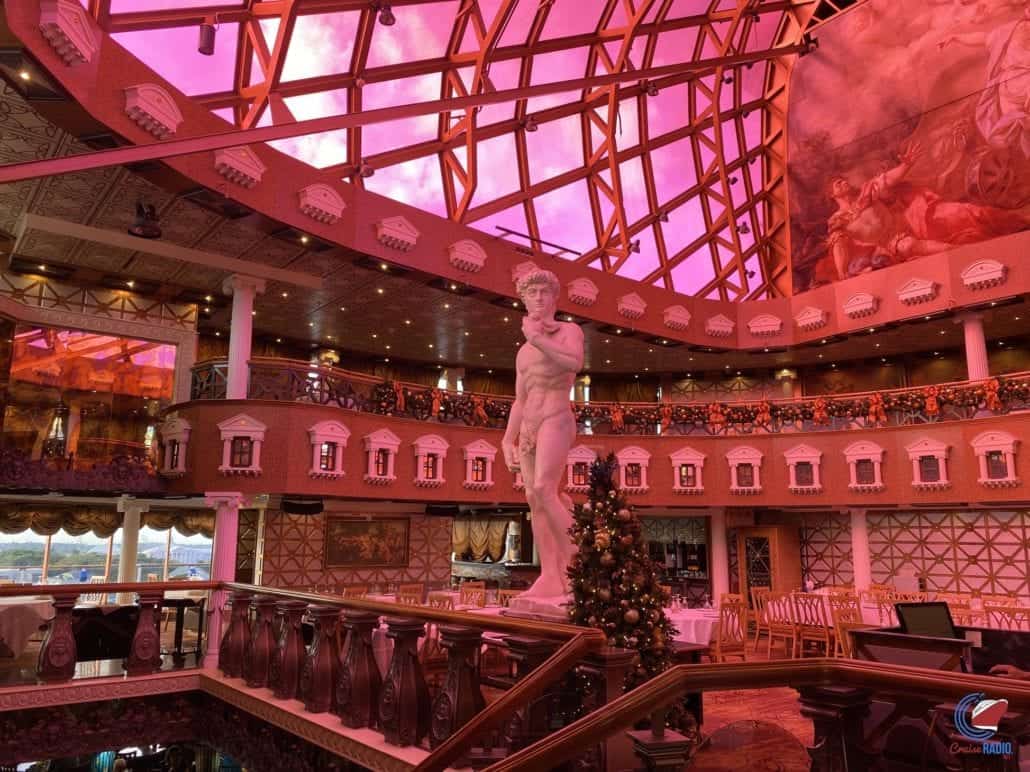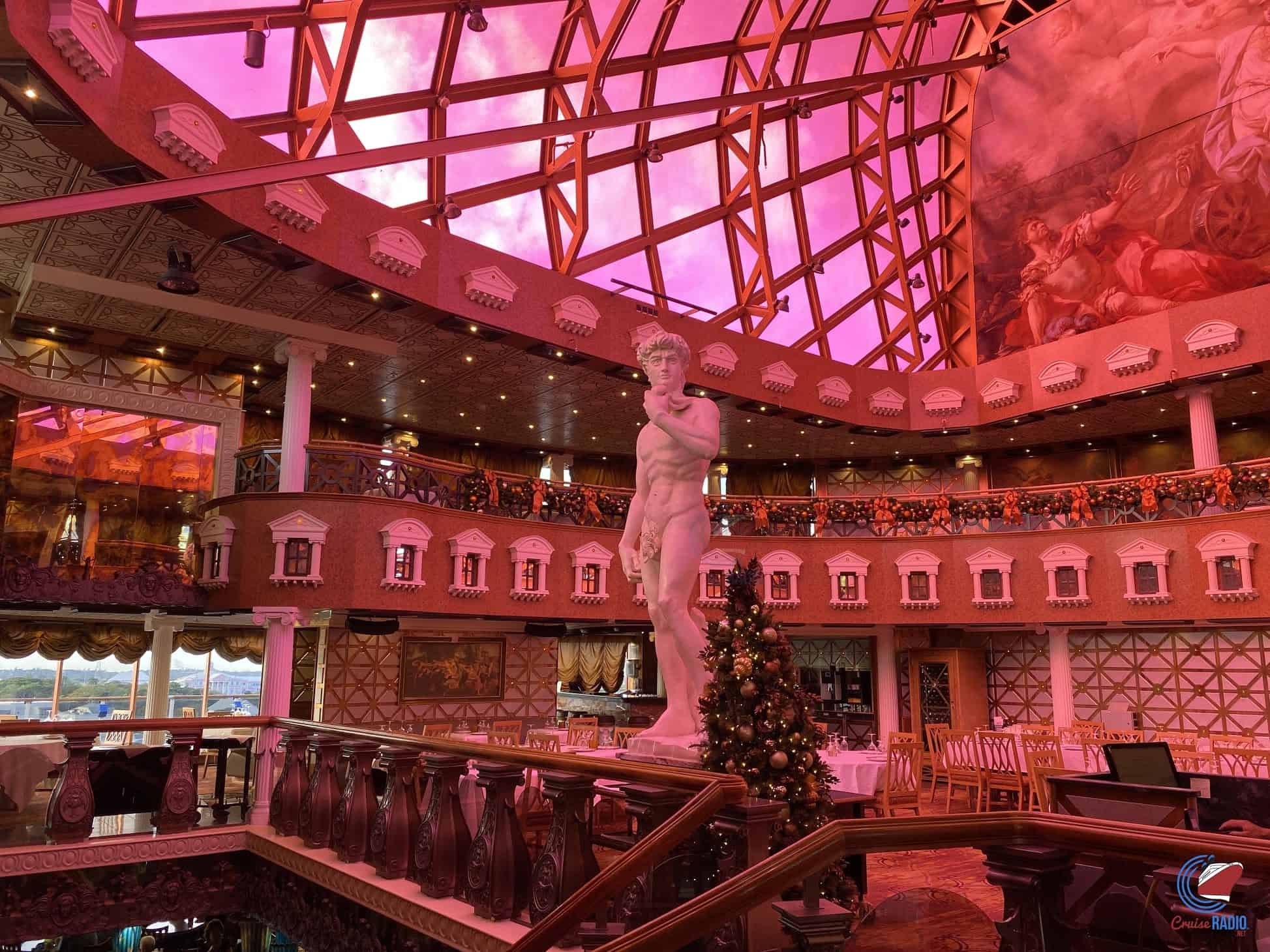 Guests will need to check the Fun Times delivered to their room each day for the times and locations of special events, as they won't be listed on Carnival's Hub app.  And on the morning of the first sea day, Christie from Bare Necessities will host a special "Bare Cruising 101" talk to help newcomers get the drift of nude cruising.
How to Book a Nude Cruise
It's important to note that while the group's trips are clothing optional, this isn't a ship full of swingers. In fact, quite the opposite is true. "Our mission," their website explains, "is to provide relaxing, entertaining, and health-conscious vacation opportunities that offer non-threatening, natural environments where the appreciation, wonder and compatibility of nature and the unadorned human form can occur."
For more information on Bare Necessities and their upcoming events — including next year's Big Nude Boat 2023, which will also spend two weeks aboard the Pride visit their website.
READ NEXT: Carnival Changes Smoking Policy (Again)