Carnival Cruise Line has begun sending guests a letter welcoming them aboard, hoping they have fun… and making it clear that certain behaviors will not be tolerated.
Furthermore, they make it clear that if passengers decide to violate the rules, those actions will have consequences… including potentially being disembarked at the next port of call.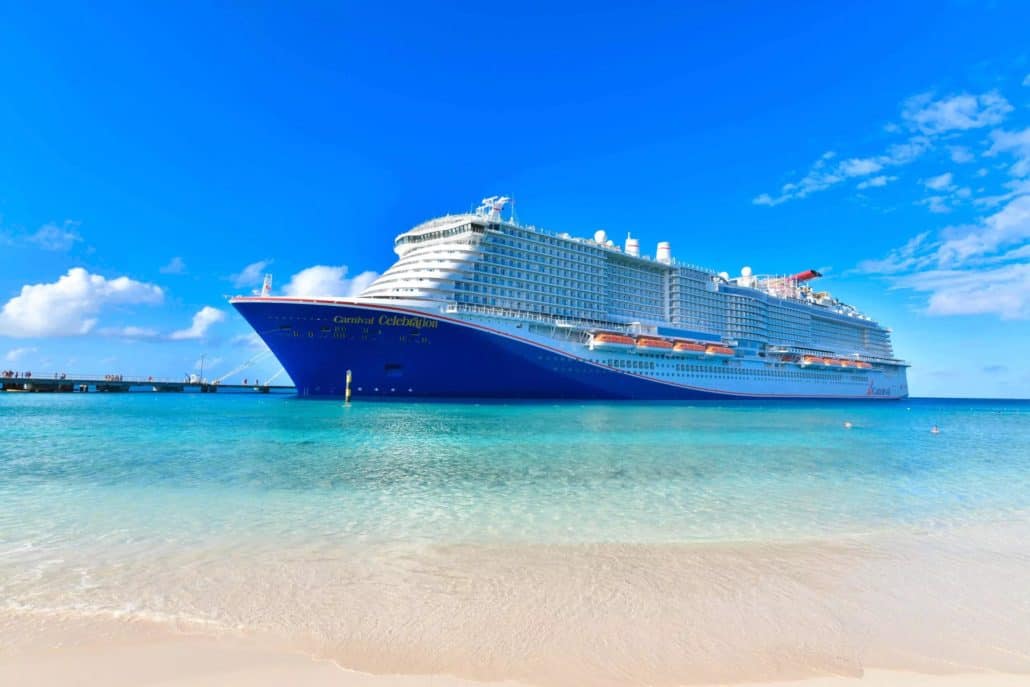 Carnival Letter Shows Respect Isn't Just a Song
Some of the things in the missive are simply common courtesies… and yet they're things that many routinely ignore.
"Our experience has taught us that everyone has a better time when children are supervised, noise in the hallway is kept to a minimum, guests follow queues and that a spirit of community and neighborliness is shown."
Simple stuff, right? Yet it's common — and not simply on Carnival ships — to see unsupervised children running around late at night, screaming as they cavort in the hallways.
Hey, they're kids… that's what kids do. But when it's happening at 11 p.m. or later, one has to wonder where the parents are. (And yes, that's a rhetorical question, as they're likely in one of the bars having an awesome time, not a care — including their offspring — in the world.)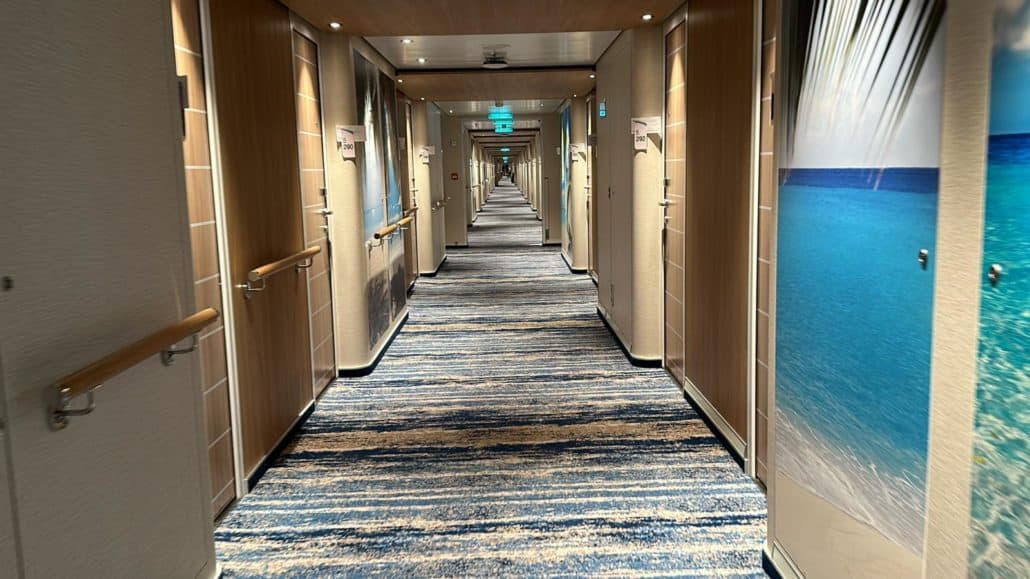 What's Going On?
I kinda hate that Carnival feels the need to send this letter, but I understand why they do. We've all seen videos or read reports about everything from onboard scuffles to a lack of common courtesy on ships.
Some blame drink packages, while others, particularly in the case of Carnival, suggest that the line offering rock-bottom prices in order to fill their ships attract the kind of people your mom always worried you might get mixed up with if you weren't careful.
Me? I suspect it might be a combination of things, including a slew of those new-to-cruise folks the lines are always desperately trying to attract.
Maybe cruise lines should do the same thing high schools do: pair up newbies with seasoned cruisers who can show them the ropes.
MORE: Which Cruise Lines Have Gone Back to Traditional Muster Drills, Which Haven't, & One Reason Why
Will the Carnival Letter Work?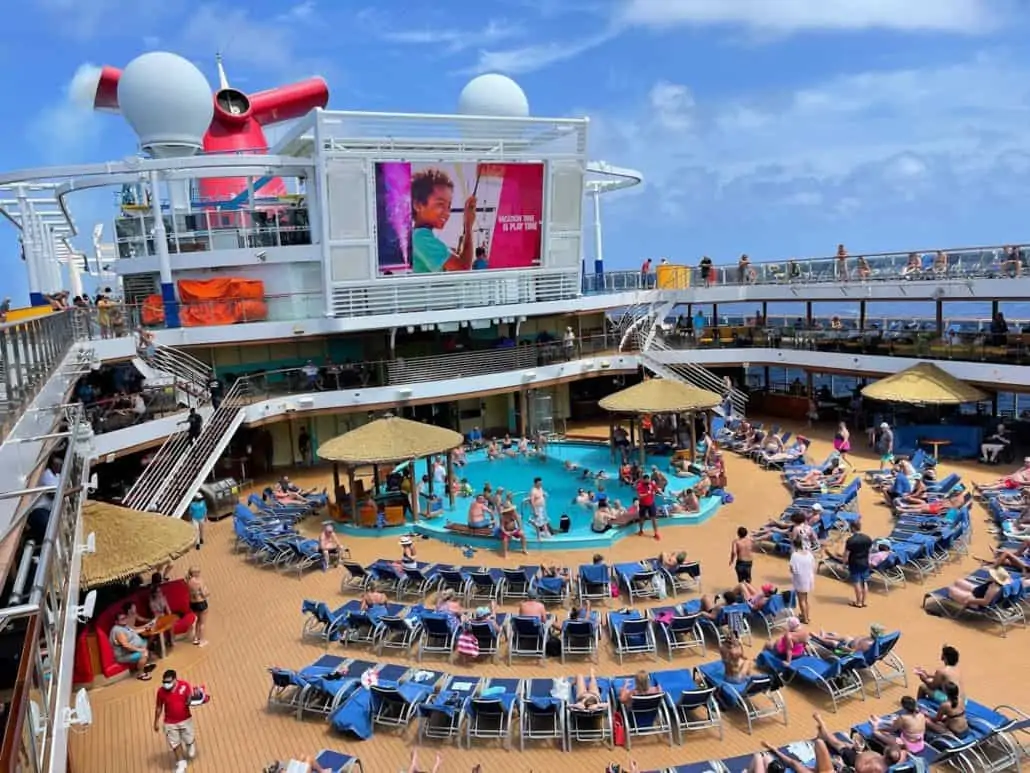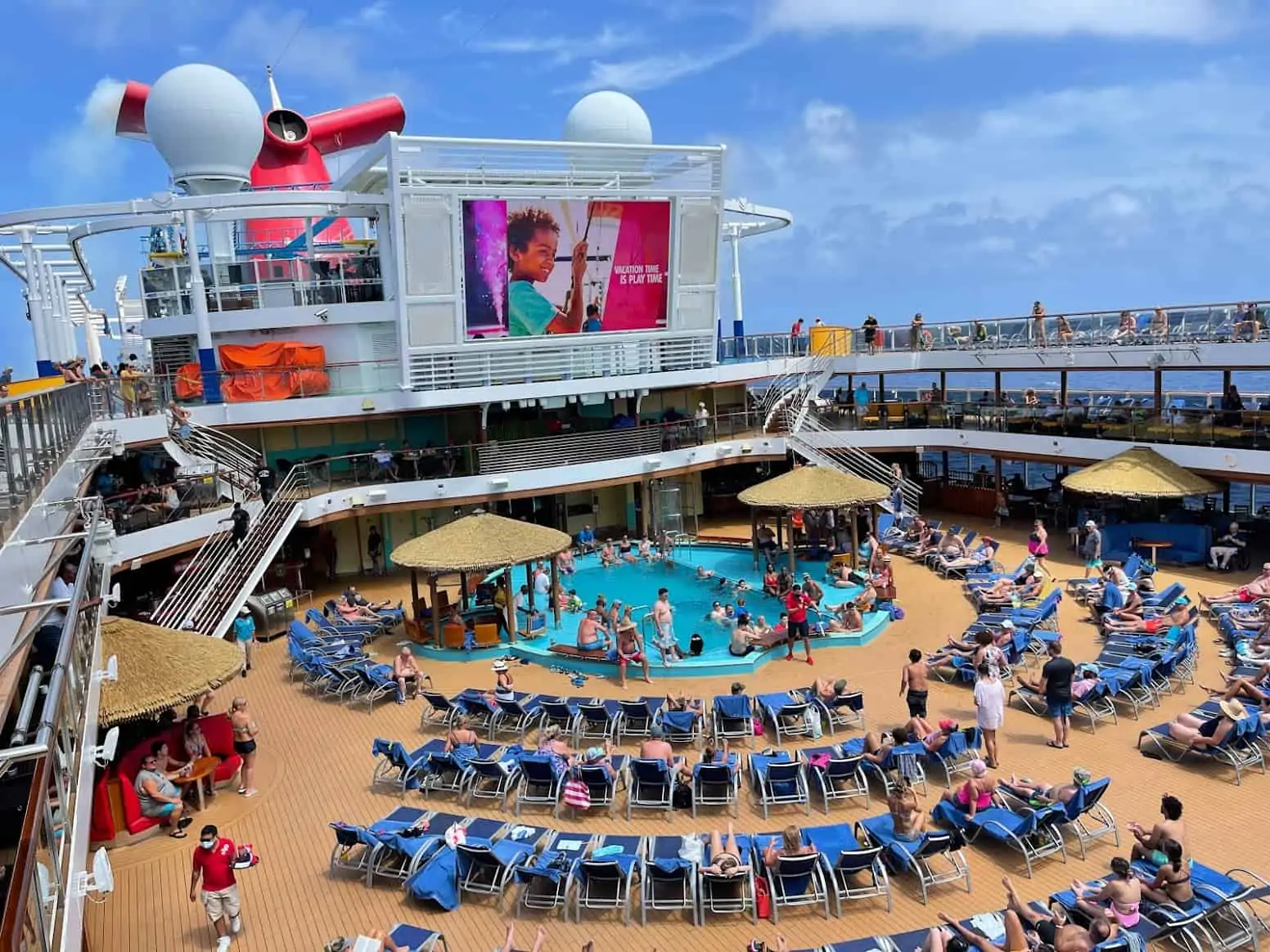 As sad as it makes me that this letter exists, I have to give props to Carnival for taking steps to stem the rising tide of bad behavior.
After all, when they say their best advertising is word of mouth, they mean people talking about what a great time they had on board, not footage of a fight on the lido deck going viral.
How successful this effort is, however, will all come down to enforcement (or lack thereof). The letter being sent to all guests definitely takes a strong stance.
"The captain and our officers have the authority to enforce our policies and make decisions to provide for a fun and safe environment for all," one section reads. "Disruptive behavior is not tolerated and any guest whose conduct affects the comfort, enjoyment, safety, or well-being of other guests or crew will be disembarked at their own expense and banned from sailing Carnival in the future."
But enforcement is tricky on several fronts. You'll recall that back in 2019, Carnival put a new policy into effect which was intended to serve as a dress code. "All guests are expected to ensure their clothing and accessories are respectful to fellow guests," it read in part.
"Specifically, items worn during the cruise should not contain any message that may be considered offensive or contain nudity, profanity, sexual innuendo/suggestions. In addition, clothing/accessories should not promote negative ethnic or racial commentary or hatred or violence in any form."
All of which, of course, left a whole lot of room for interpretation, while also raising among guests questions regarding enforcement and who, exactly, would make the final call as to what was deemed "offensive."
In fact, those rather touchy questions might explain why the policy no longer appears on the company's website.
Ultimately, the letter Carnival is sending out is a valid attempt to try and quell some of the worst behavior which has been on display over the past year or so.
Whether or not it will have the desired effect remains to be seen.
READ NEXT: An Open Letter to Norwegian Cruise Line: Please Don't Stop the Music!