Let's face it: If there was one good thing to come out of the protocols introduced because of COVID, it was the virtual or e-muster drills. The vast majority of cruisers preferred this simpler process over the traditional muster drills. Yet now, several lines are going back to the way things were… whether we like it or not.
What's The Difference?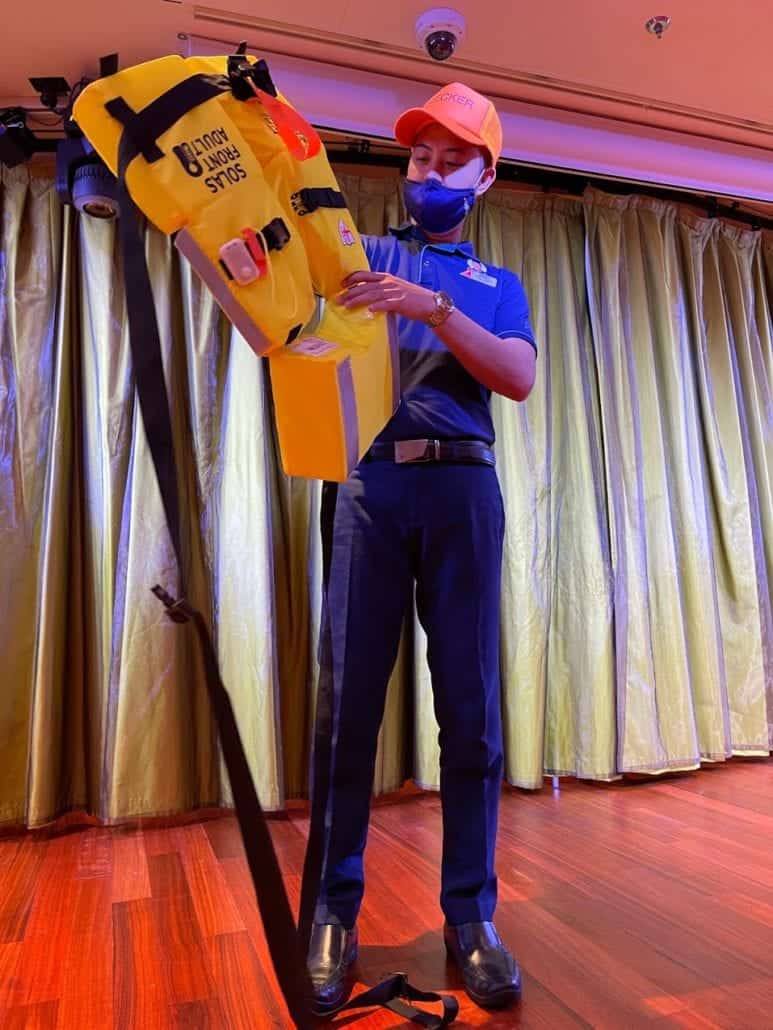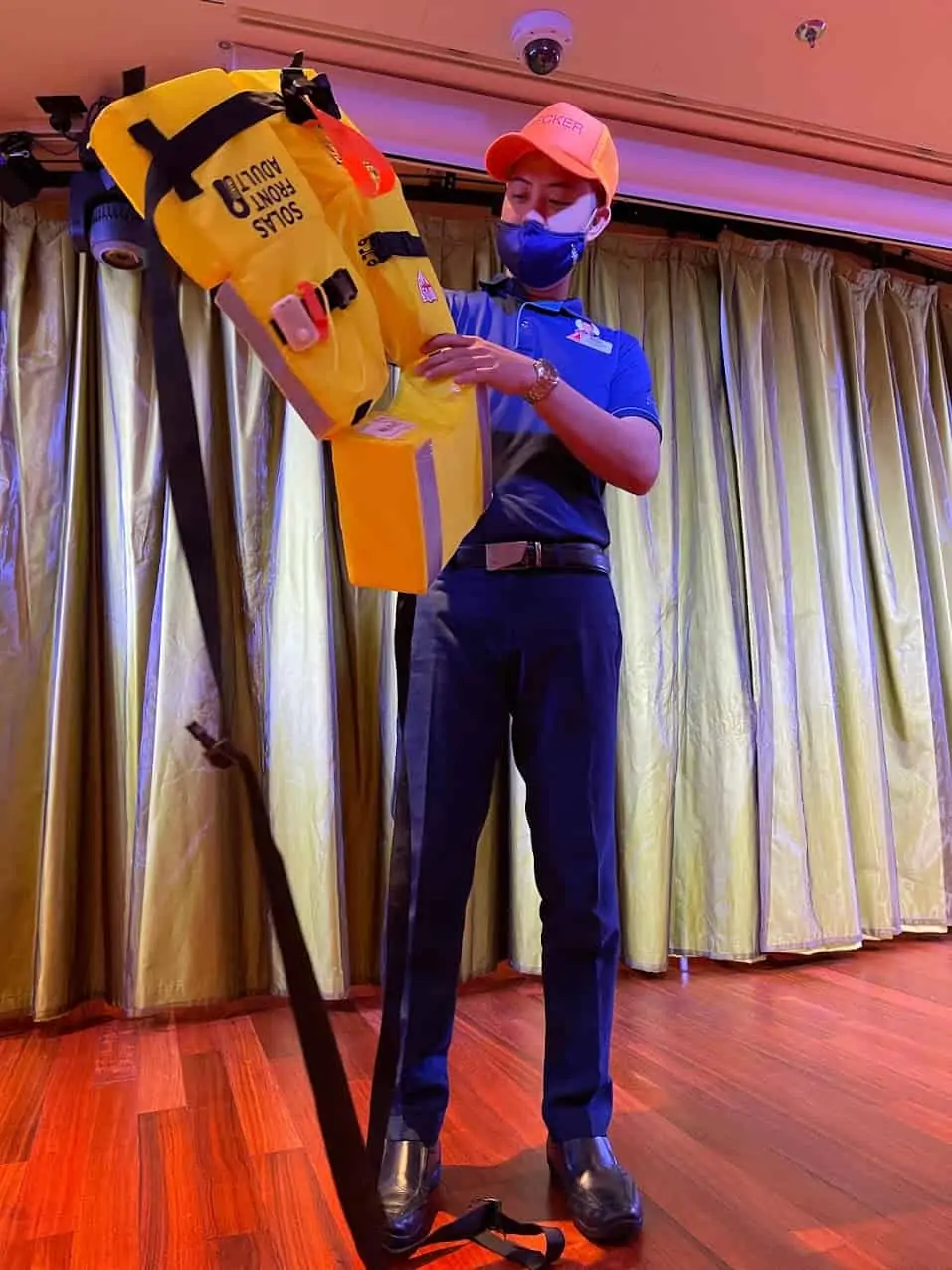 For those who perhaps haven't yet sailed since the changes went into effect — or who are completely new to cruising — here's the deal: When the pandemic made the idea of gathering with large groups of people a risky proposition, cruise lines had to figure out the best way to deal with muster drills.
Traditionally, these had involved passengers gathering at various designated spots around the ship. Led primarily by entertainment staff, they would demonstrate what to do in case of an emergency. The entire process lasted 30-45 minutes, depending on how long it took guests to arrive and check-in.
To avoid packing cruise passengers into enclosed spaces, the cruise lines rolled out a new muster drill process whereby people could watch the safety demonstration on their phones, computers, or stateroom TVs. They still had to report to their muster stations, but more as a formality so they would know where it was. Needless to say, this quick-and-easy process quickly proved possible.
Which Lines Went Back to Traditional Muster Drills?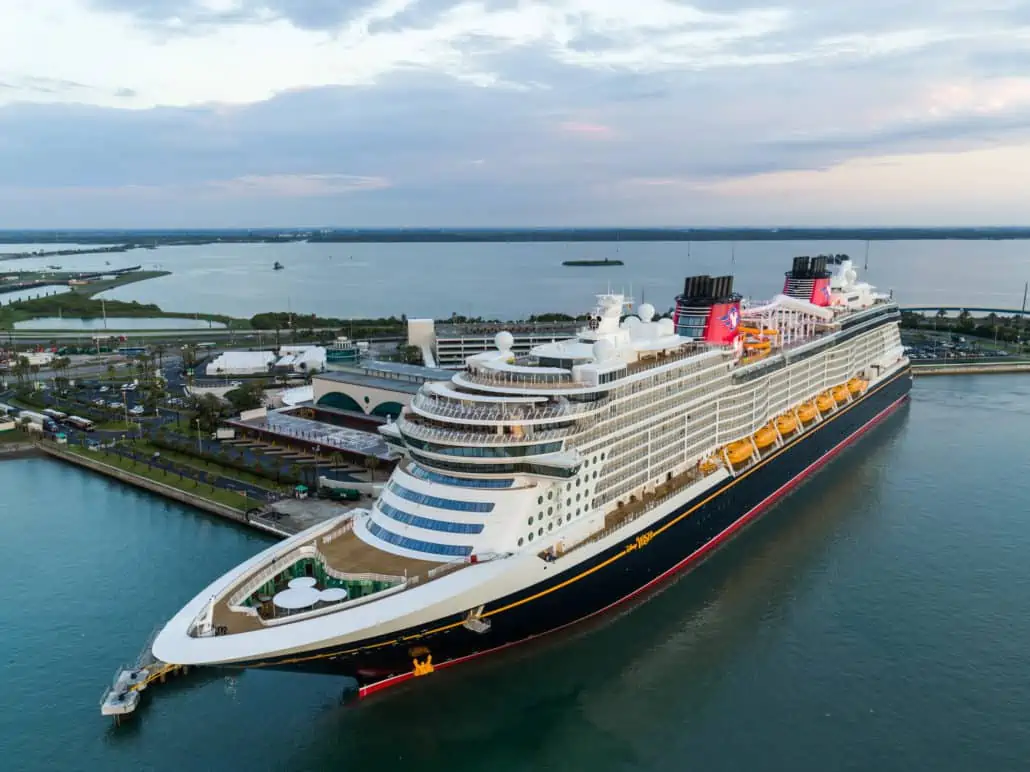 Disney was the first major cruise line to bring traditional mustering back. Although the company gave no official reason for the change, there were widespread reports that non-compliance on the part of guests was at least partially to blame.
Soon after, Norwegian Cruise Line followed suit by returning to the traditional muster drill across its fleet, citing safety as the reason.
(Note: This change came even as Norwegian announced they would be making significant cuts to their entertainment staff. As mentioned previously, this particular group of crew members are often called upon by lines to assist with the mustering process.)
It's unclear that exact "safety" issue cited by Norwegian. The United States Coast Guard is in charge of overseeing and approving any changes made to the mustering process.
When asked if lines were returning to their former way of doing things because of an edict from the Coast Guard, they indicated that they had no involvement in that decision and suggested that questions regarding such changes should be directed to the individual cruise lines.
Royal Caribbean Stay's the Course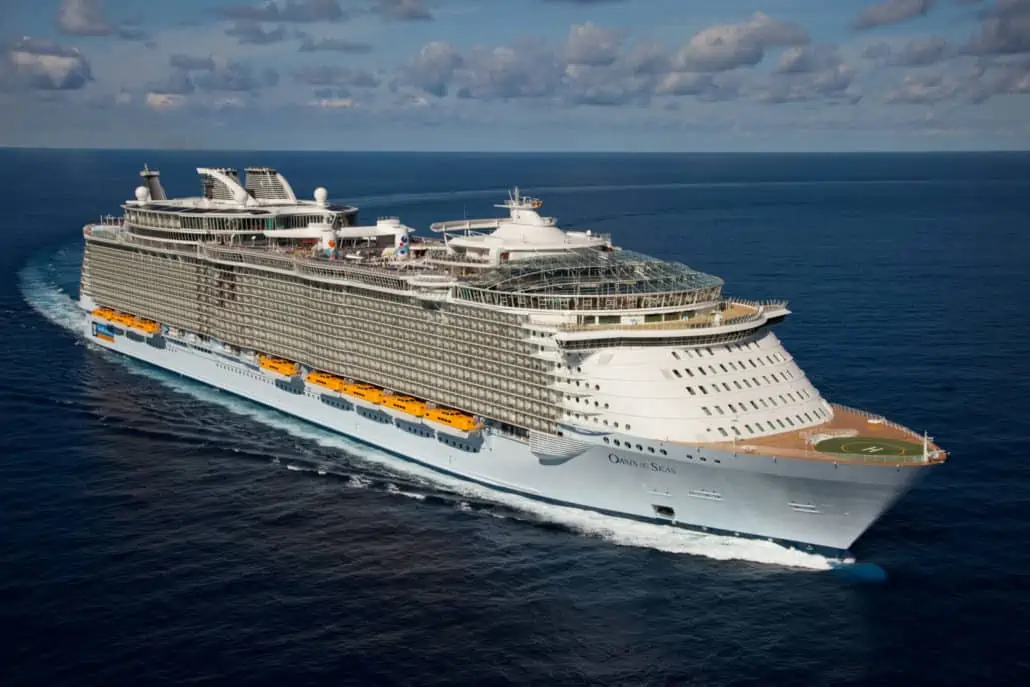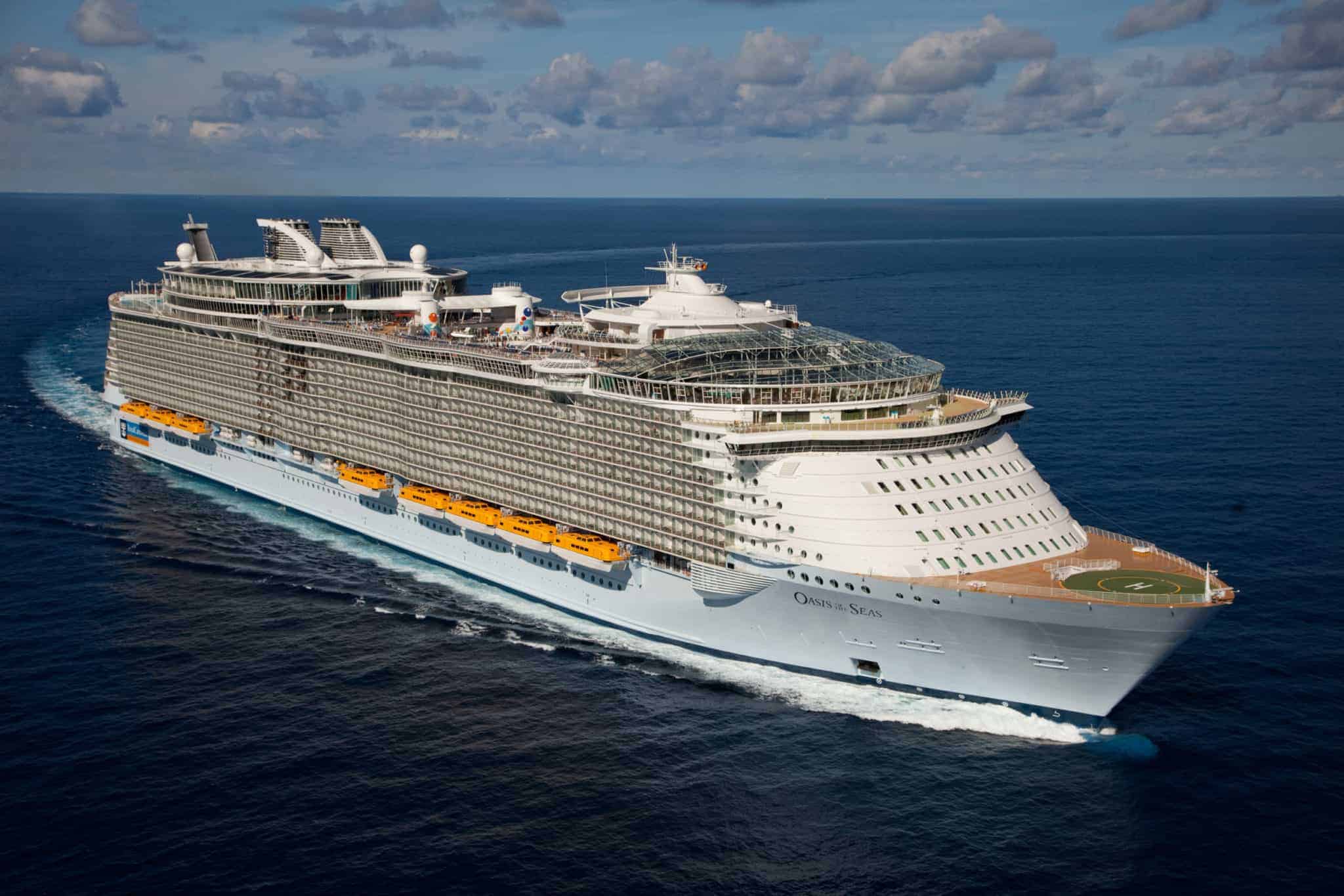 Meanwhile, two other major cruise lines have announced that their intention is to continue using the popular e-muster drill. According to the Royal Caribbean Blog, Greg Purdy — Royal Caribbean International's Senior Vice President of Marine Operations — recently confirmed the company's stance.
"We're always open to change," he said, "but we're not so open to going backward. So we will always look for moving forward and doing things if they're better… for our guests and our crew."
He added that they were seeing a higher percentage of compliance with the new format than they'd had with traditional mustering.
Carnival's Muster Drill Stance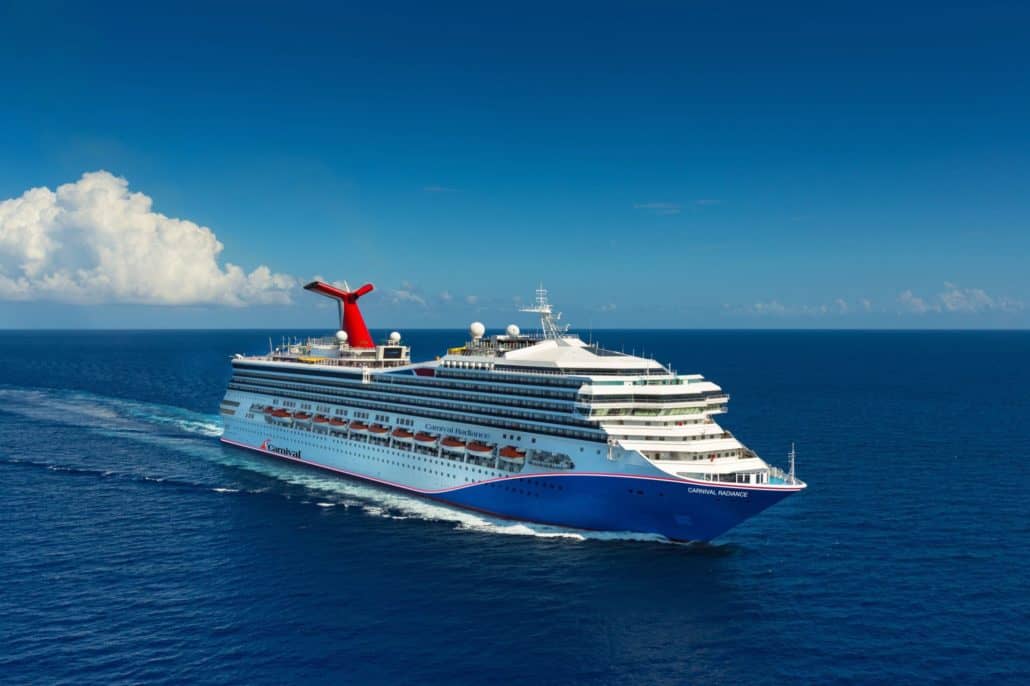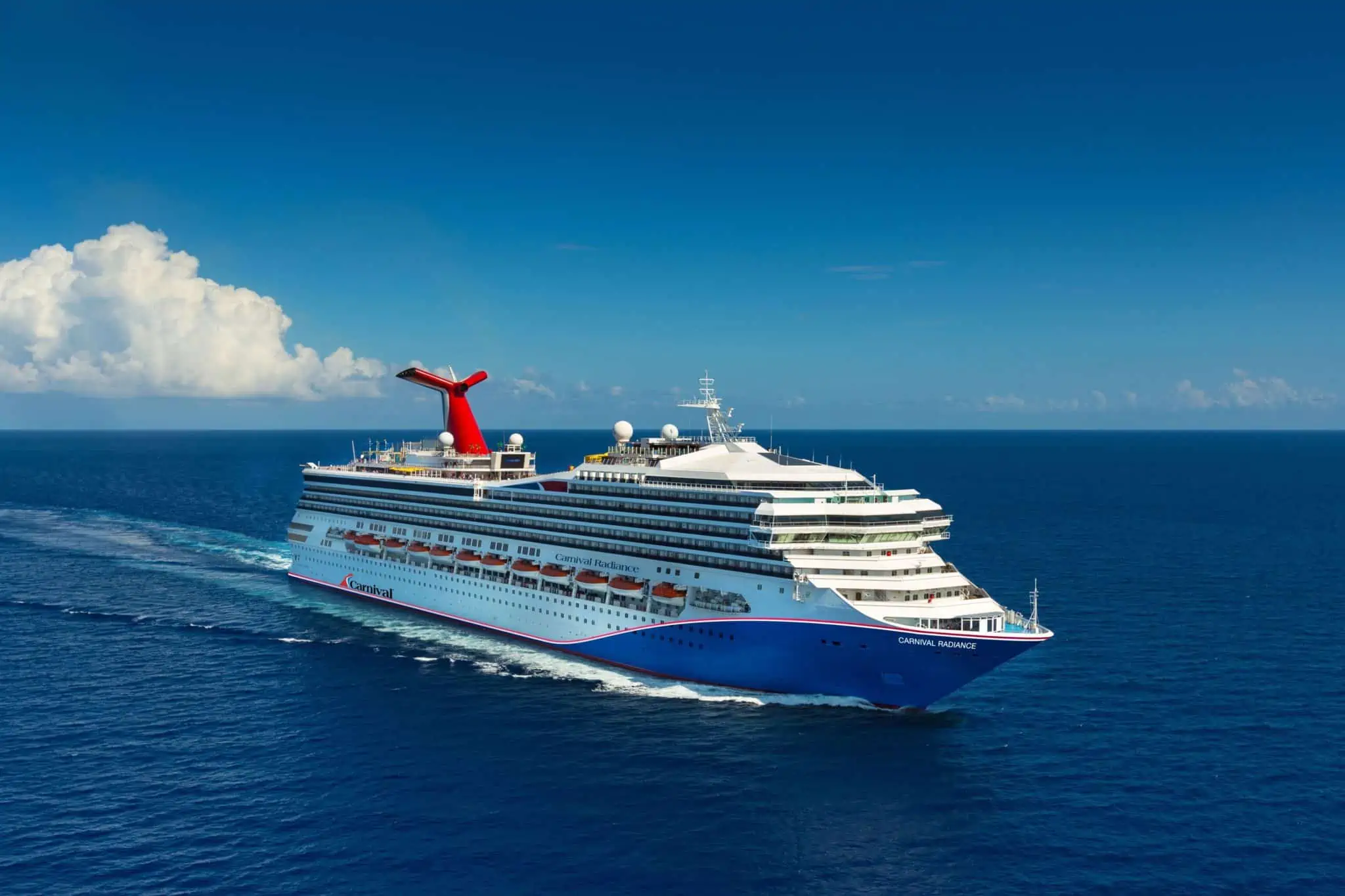 Likewise, Carnival Cruise Line has stated that it intends to continue using the e-muster technique. "E-muster requires more staffing resources," Carnival's Chief Communication Officer, Chris Chiames, tells Cruise Radio, "but our experience with the e-muster process has been extremely positive and we are able to provide our guests with critical safety information in a more individualized manner, including them understanding very specifically where their muster station is and how to get to it."
Indeed, Chiamis might have hit the nail on the head regarding why some lines are reverting to traditional mustering. Because e-mustering offers guests more flexibility, it also requires more staffing than traditional mustering, during which a few crew members can provide the required information at a set time to every passenger at the same time.
But it's not only guests who give high marks to e-mustering. "Our implementation has also received very positive feedback from the U.S. Coast Guard and other safety experts, as well as generated positive comments for effectiveness from our guests during our post-cruise survey results," Chiamis says. As a result, "We will continue to utilize our e-mustering process while always looking for ways to improve its effectiveness."
Regardless of using the traditional or the newly introduced e-muster process, cruise lines are required by law to complete the safety drill before leaving the dock or immediately following the ship's departure.