We are now getting a glimpse of what Carnival's older vessels will look like once they get refreshed with the new red, white, and blue livery.
In early May, the company revealed that every Carnival Cruise Line ship will receive the blue hull, the first being Carnival Magic, which is currently in dry dock.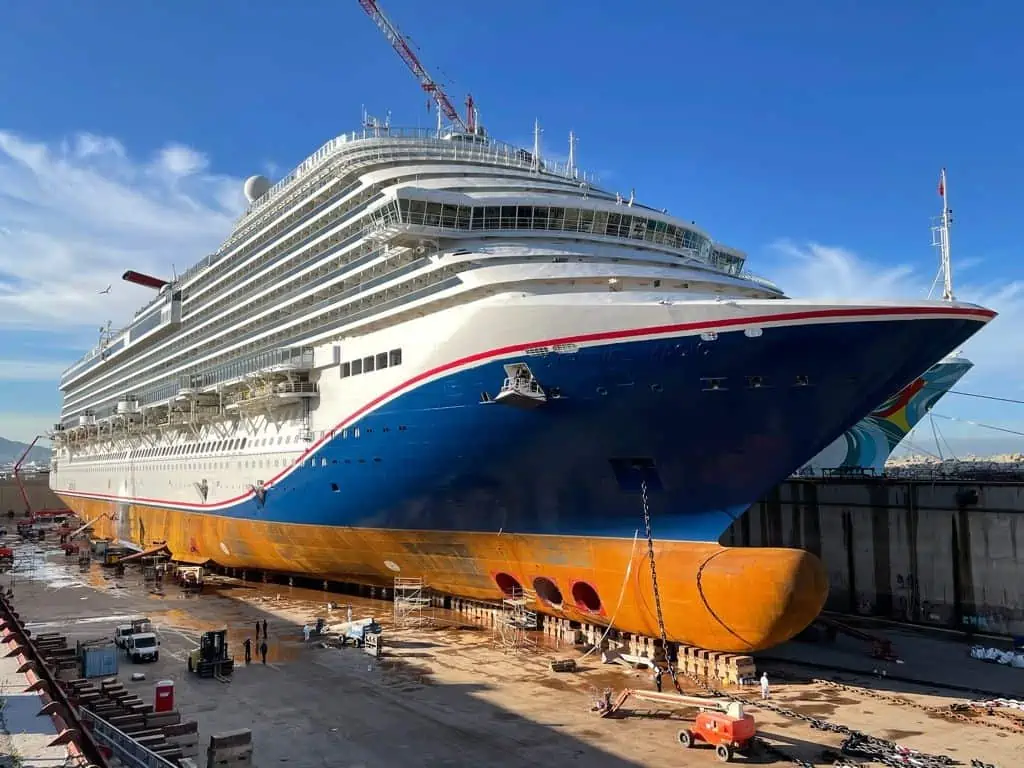 The vessel is currently in a dry dock in Marseille, France undergoing general maintenance and receiving a fresh coat of paint across the hull.
Inspired by the design that has debuted on Carnival's newest ship, Mardi Gras, the new livery will be added to other ships as they undergo scheduled dry docks, with the next ship being Carnival Glory in June.
READ MORE: Three Carnival Brands Plan Alaska Cruises in July
On the new paint job, Carnival President Christine Duffy said, "When we first saw the hull design for Mardi Gras, we knew it was something special and, particularly as we get ready to celebrate our 50th birthday, we're delighted to incorporate this stunning livery as a signature exterior design element across our fleet."
The new hull design pays homage to maritime tradition and patriotic colors, and its design is highlighted by a stately navy blue inspired by officers' uniforms.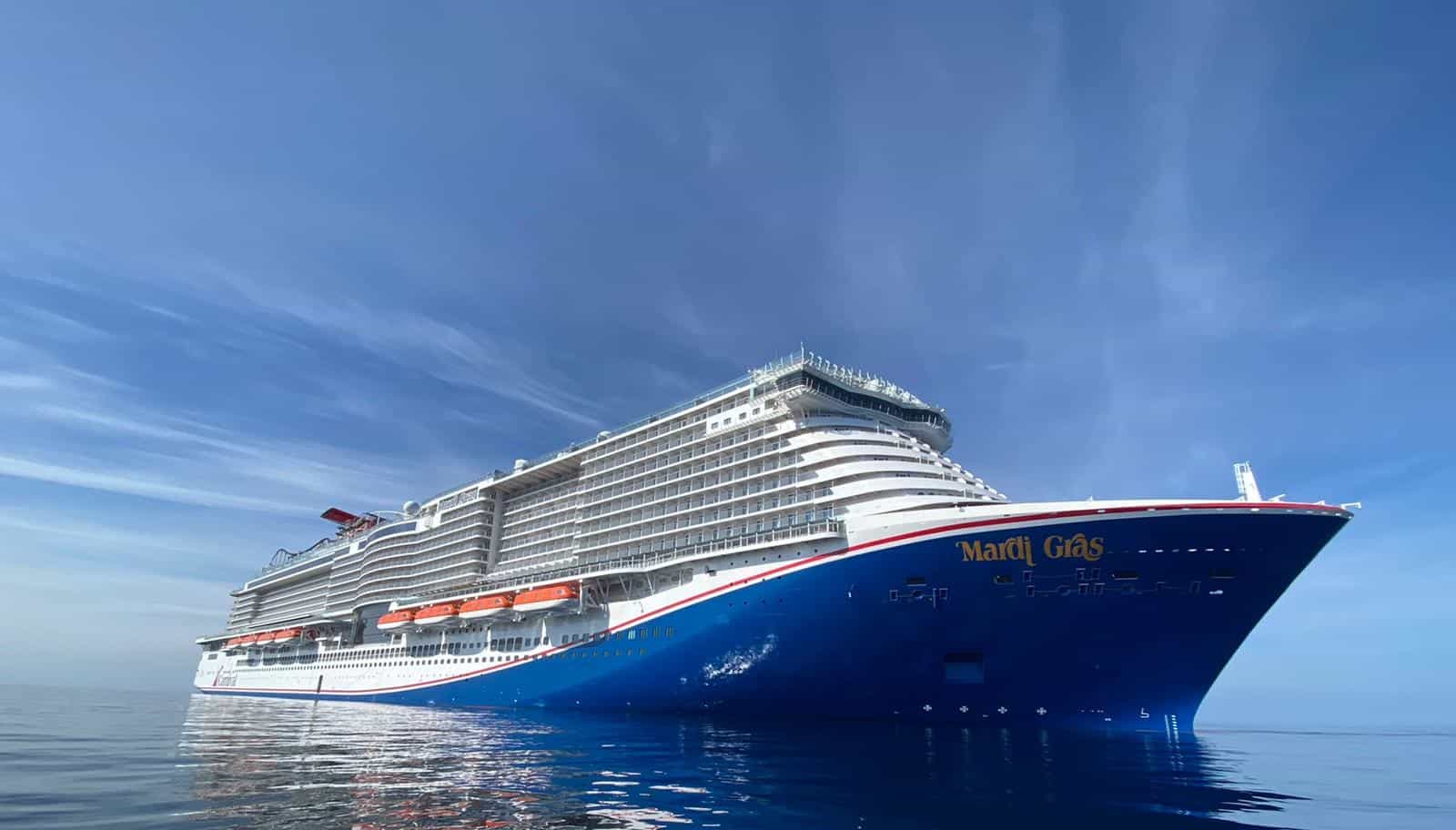 Carnival Magic's dry dock in Marseille is scheduled to be completed May 24. Once cruises officially resume from the United States, Carnival Magic will sail Caribbean itineraries from Port Canaveral.
Earlier this week, the cruise line announced that in 2023, Magic would sail a series of four to eight-night sailings from Norfolk, Virginia.
The line's flagship, Mardi Gras, is currently en route to Florida, having left Barcelona, Spain on Friday evening local time.