This week, Carnival Cruise Line announced plans to roll out a change to specialty dining on board all of their ships across the fleet. As a result, guests will have the option of booking tables in advance, but there's a catch.
How Specialty Dining Is Changing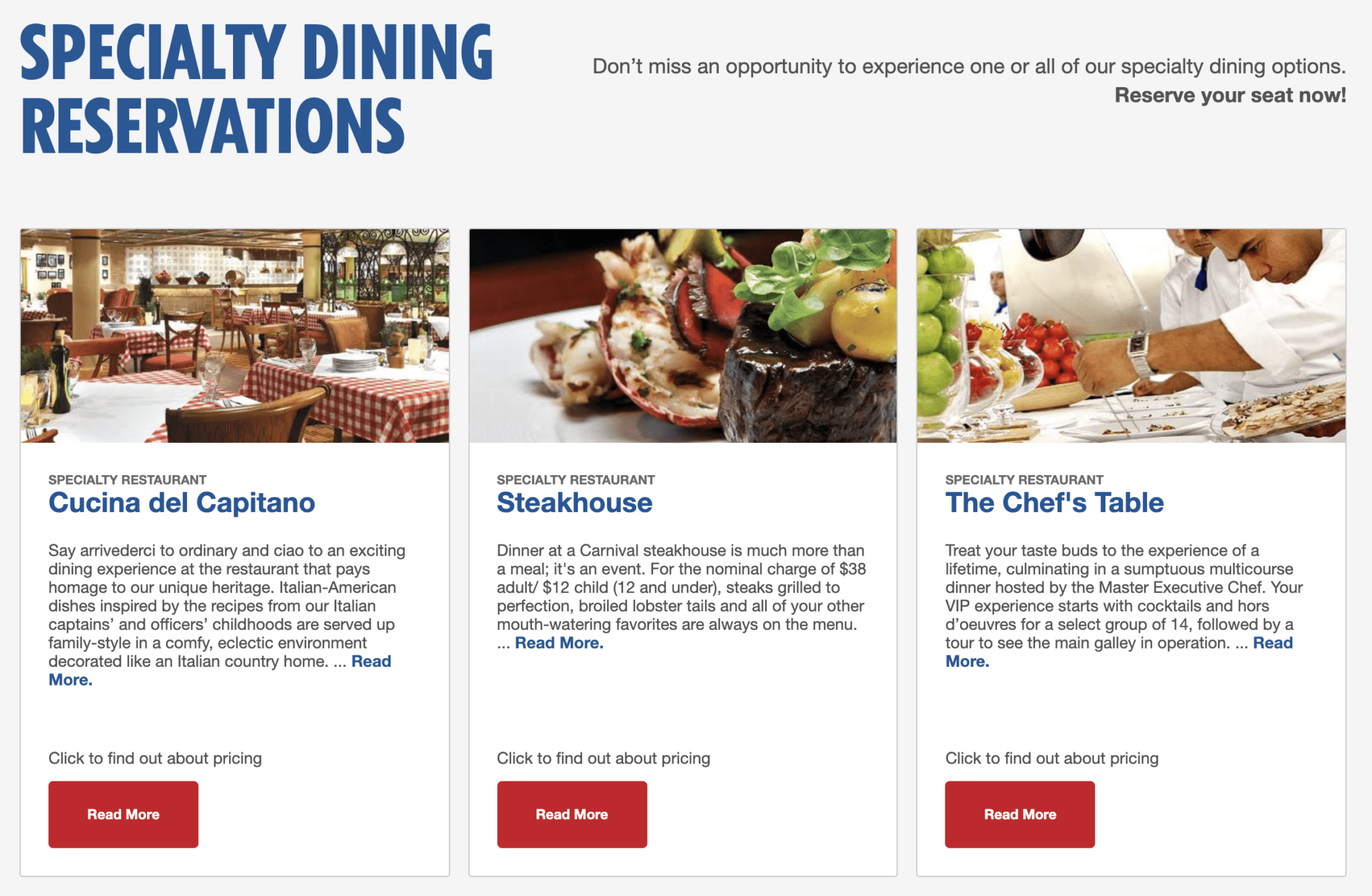 Once the plan is implemented,  guests will be able to make reservations at specialty restaurants in advance. This means they'll not only be able to pick the venue they want to dine in, but also the specific day and time.
Previously, guests had to wait for e-mail confirmation of their requested reservations. Now they can immediately lock their reservations into place by paying in full at the time of the booking. Guests will be able to cancel their reservations at any time, both before and after boarding, with no penalty.
The only exception to that rule: The Chef's Table, which will charge a $25-per-person cancellation fee if guests cancel within 24 hours of their reservation. Guests will still be able to make their specialty dining reservations on board when available.
What's Behind This Change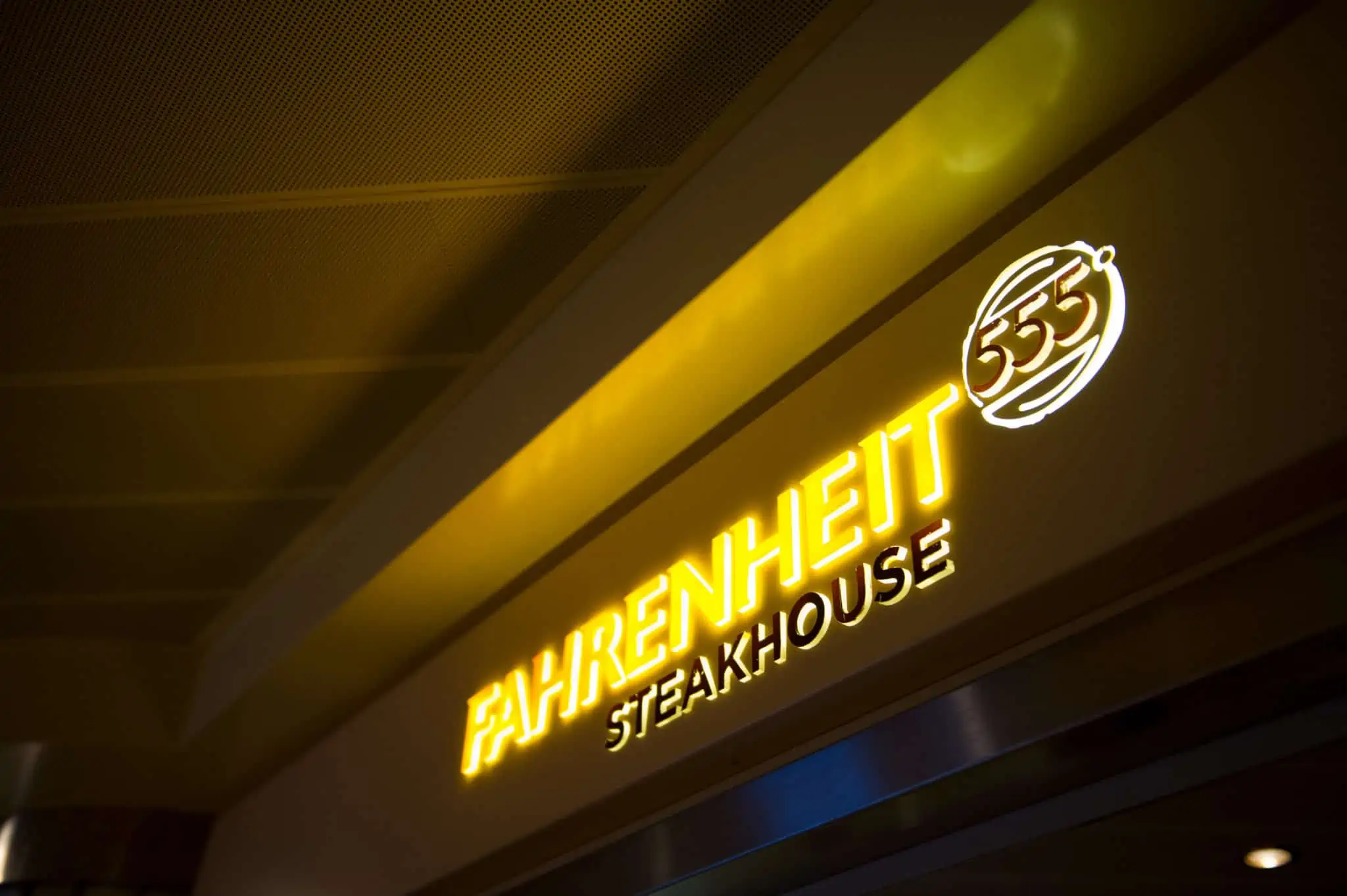 One of the major ways in which cruise lines have been boosting their bottom lines over the past few years is by increasing what's known as the "onboard spend" of their passengers. One way to do that is by having guests pay for as much as possible as early as possible, whether that be the drink package, gratuities or dining.
READ MORE: Drink Package Glitch Causes Backlash
As Royal Caribbean CEO Michael Bayley explained in an interview with Business Insider last year, "What we found is that, if you spend $100 before you sail, that's spent and gone. You don't even put it in your budget for when you're on vacation. So every pre-cruise revenue dollar that we generate will often generate 50% more onboard revenue for that customer."
There are definite upsides for passengers, as well, especially those who are planning a special occasion. Those wanting to celebrate their anniversary in a specific restaurant on a specific night will be able to lock that reservation into place before they've even boarded the ship.