Some Royal Caribbean guests found out yesterday that if it seems too good to be true, it probably is. After receiving an e-mail saying that drink packages could be purchased for the incredibly low price of $18 per person, per day guests were quick to jump at the opportunity. The package normally runs around $55 per person, per day.
Unfortunately, they'd soon find out that the promotion wasn't so much a great deal but rather a big mistake!
READ UPDATE: Happy Ending For Royal Caribbean Drink Package Guests
A Great Drink Package Deal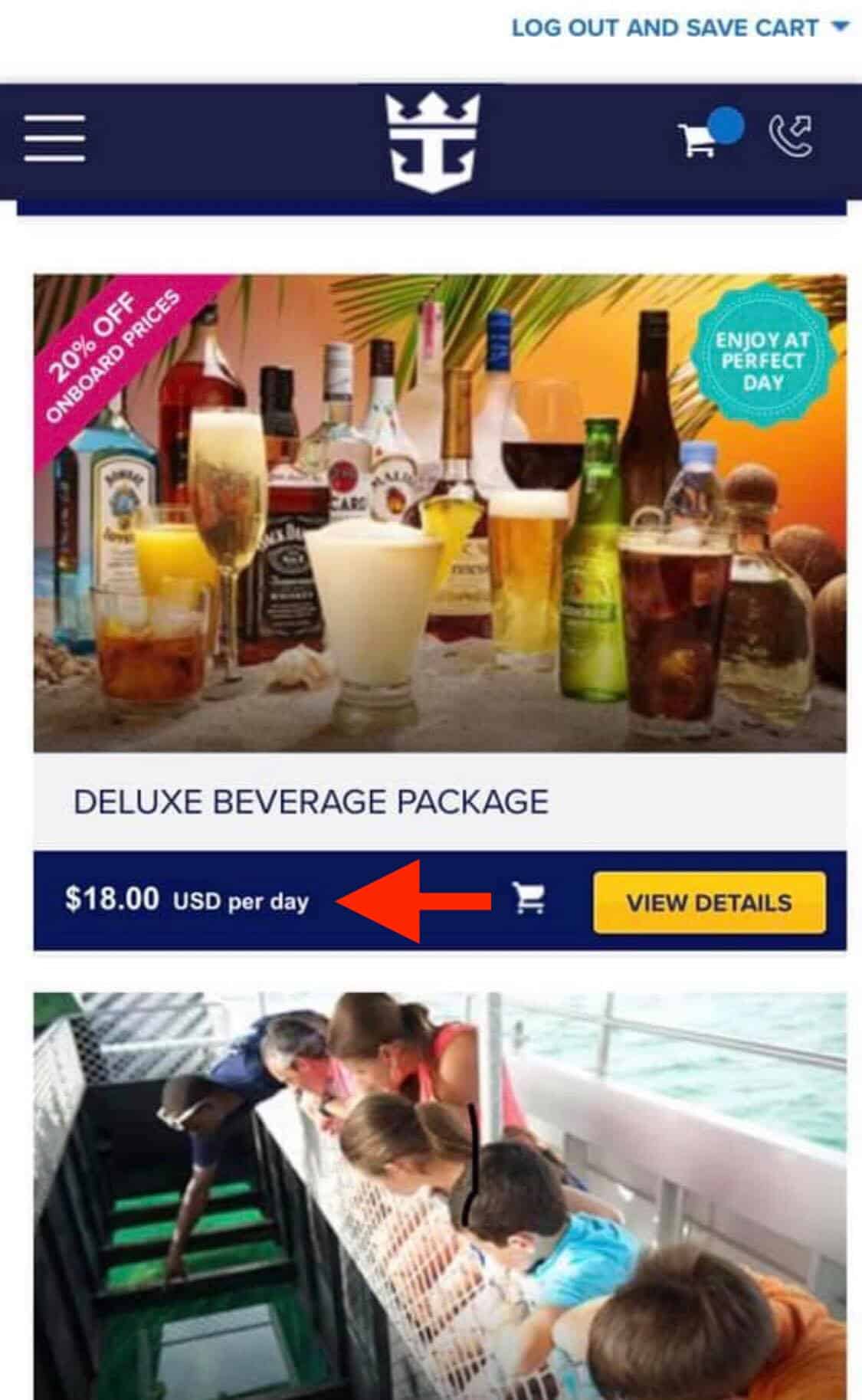 The moment the "deal" showed up on Royal Caribbean's page, people began snapping it up… and telling their fellow cruisers to do the same. "We just booked the Deluxe Beverage Package for $18/day per person," one person excitedly posted on Facebook. "Less than $300 for 2 of us!"
Where The Backlash Started
Soon after, Royal Caribbean used its official Twitter feed to break the bad news. "I'm very sorry for any disappointment," they explained. "A glitch in our system listed the incorrect price for the Deluxe beverage package. I'm very sorry for any frustration. Despite this, I'm confident you'll still have an amazing time onboard."
While many who jumped at the price reduction took the news in stride, others weren't happy about the turn of events. Some tried insisting that Royal Caribbean was obligated to honor the accidental pricing for those who'd booked it, but this exact scenario is among many possibilities covered by the cruise line's digital terms of use and end user license agreement.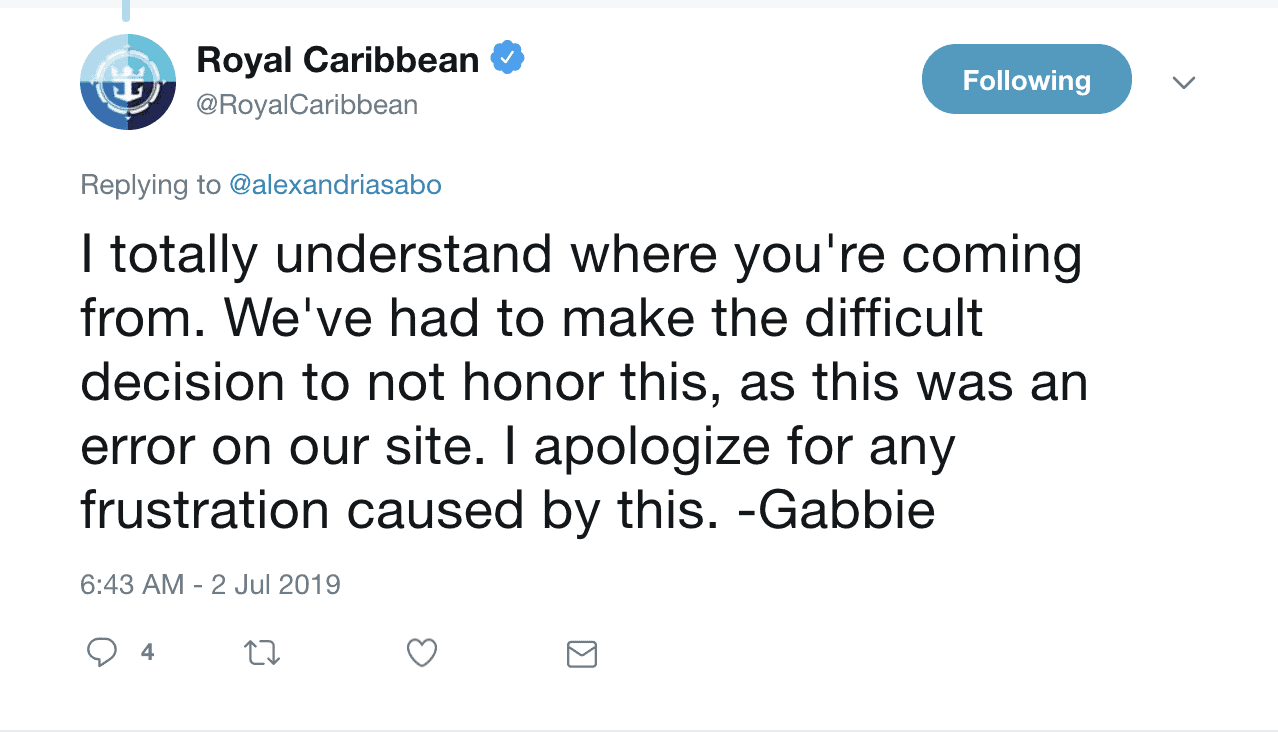 It reads, in part:
We reserve the right to refuse or cancel any order prior to delivery.  Some situations that may result in your order being canceled include system or typographical errors, inaccuracies in product or pricing information or product availability, fairness among customers where supplies are limited, or problems identified by our credit or fraud departments.  We also may require additional verification or information before accepting an order.  We will contact you if any portion of your order is canceled or if additional information is required to accept your order. 
There are similar clauses protecting most major cruise lines from pricing errors which might appear online, whether it's for a drink package or even the cost of a cruise.
In fact, the blog associated with Elliot Advocacy recently addressed this very topic. In that case, a cruiser who'd booked a high-end suite for a rock-bottom price was unhappy when the line in question refused to honor the price. However, a passage in the cruise contract (which every passenger "signs" when they purchase passage on a ship) made it clear that the line was well within their rights to refuse to honor the price glitch.
Ultimately, the story had a semi-happy ending: Royal Caribbean eventually took to their Twitter feed to apologize for the error again adding that as a consolation, they would be knocking 30% off the price of the drink package.
Do you think Royal Caribbean should honor the pricing error?