Cruise lovers needing something to look forward to got it when Carnival Cruise Line released new details and pictures of Mardi Gras.
Although the ship won't actually welcome guests until early next year, bookings are open and excitement is building.
How Carnival's Newest Ship is Coming Along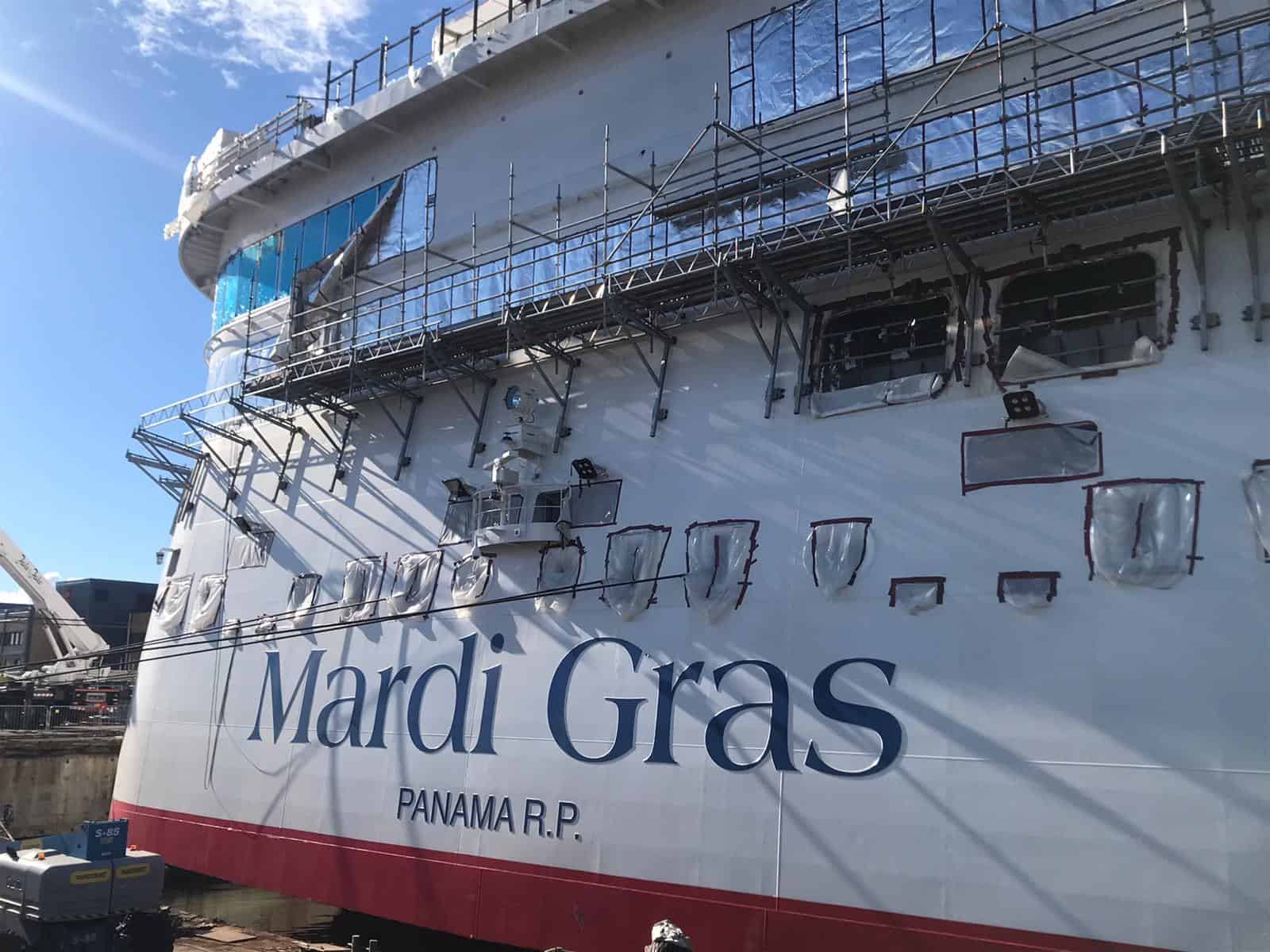 Currently under construction at the Meyer Turku shipyard in Finland, things are progressing rapidly for the Mardi Gras.
READ MORE: Six Carnival Ships Scheduled To Sail In November 
In fact, each day sees the workers on board adding the touches which Carnival cruisers know and love. What was a giant hulking hull is morphing into the various public spaces which will soon welcome guests.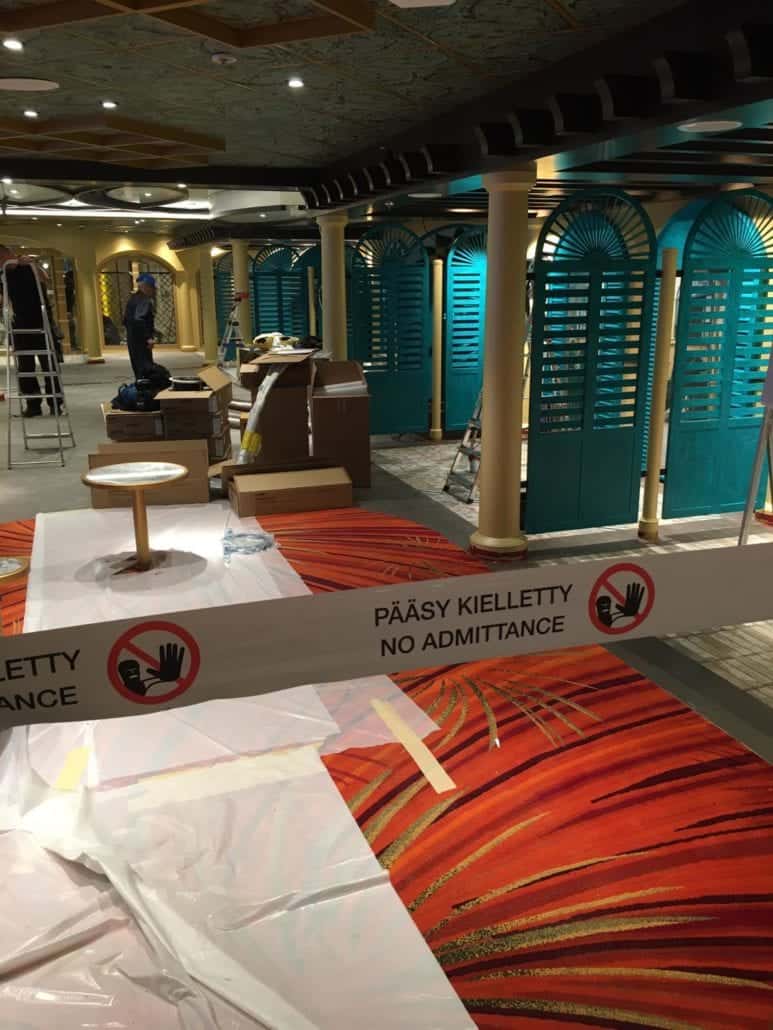 For example, anyone who has sailed on ships like the Carnival Vista or Carnival Horizon will quickly recognize the bright colors and evocative architecture that marks the entranceway to the Havana Bar.
Behind this hallway will lie the hot spot where Cuban-themed cocktails and smokin' hot bands fuel the beat of the night once darkness falls.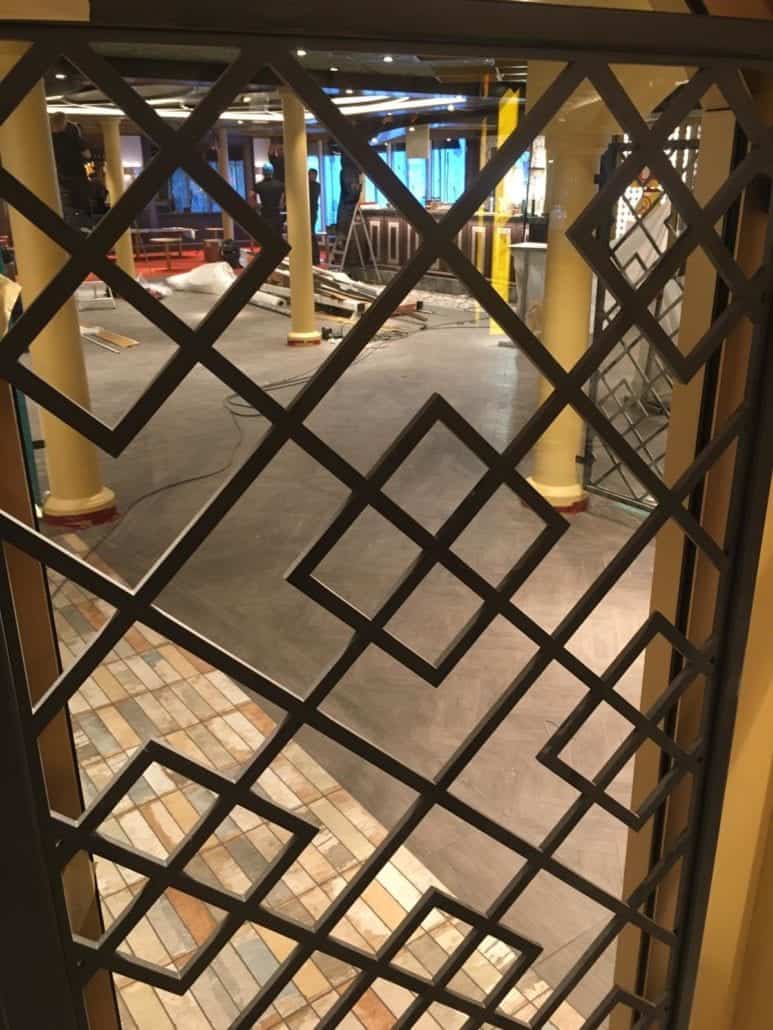 In some ways, the Havana Club is much like some of the passengers who enjoy spending time there: Both come alive at night, all sizzle and flash, dancing the night away, but during the day, put on a more quiet and reserved front.
Believe it or not, the Havana Bar is actually one of the best places to sit and read or play a game of cards during the day.
Where to Head For Rest and Relaxation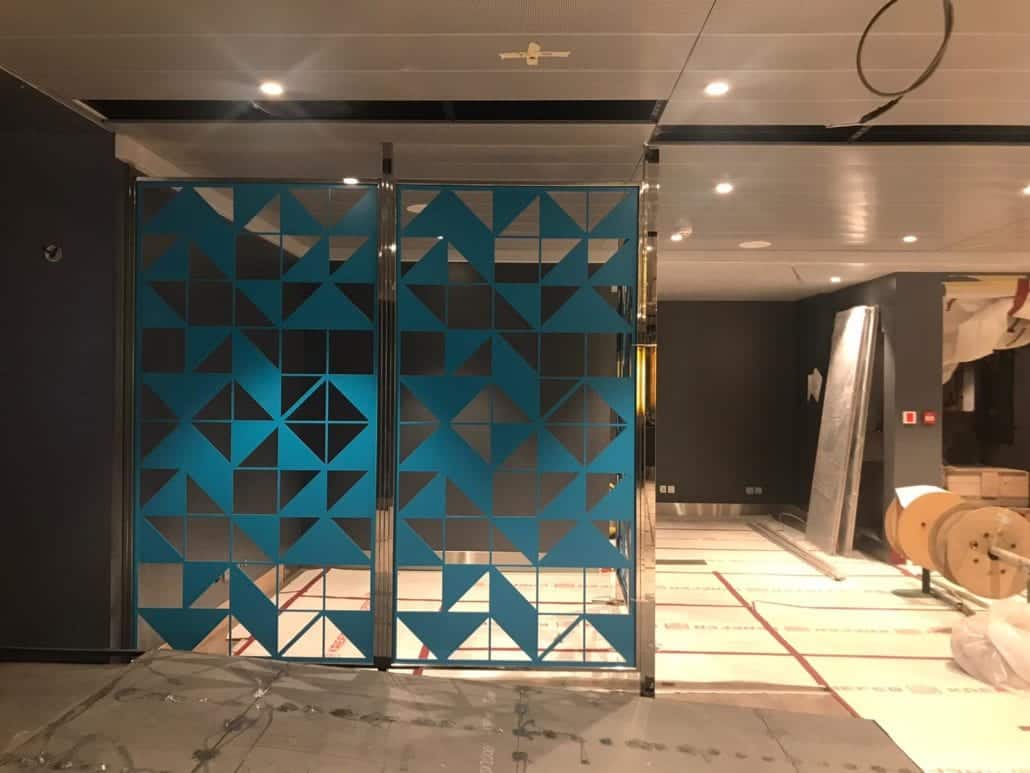 Next up is another place that's as familiar as it is popular with Carnival guests: The Cloud 9 Spa.
It may not look like much in these photos, but the work is only just beginning. Soon, this space will be filled with anything and everything you might need to recover from… well, from a late-night spent at the Havana Bar.
After all, that much of a good time comes at a price. And as far as we're concerned, if that price involves sitting in a steam room or getting a massage, we'll happily pay it.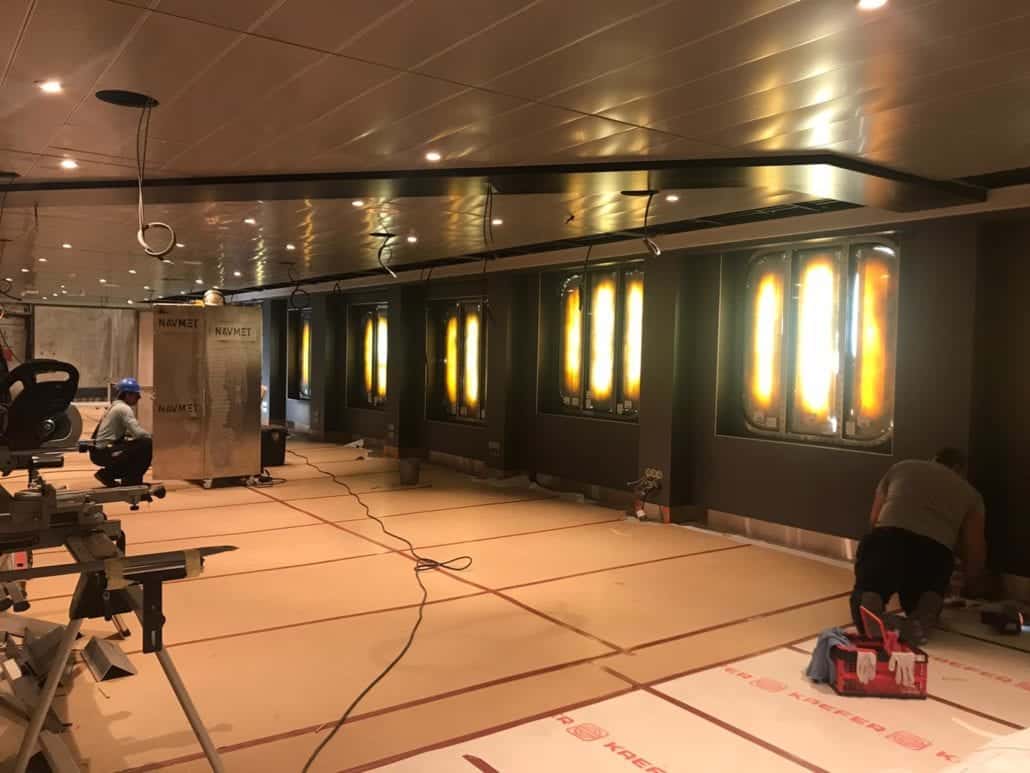 From the new-to-Carnival restaurants (like Emeril's Bistro 1396) to the Limelight Lounge, from the inside staterooms to the most expansive suites ever featured on a Carnival ship, work is underway.
With the ship set to welcome guests in only six short months, there are a million little details that must be finished.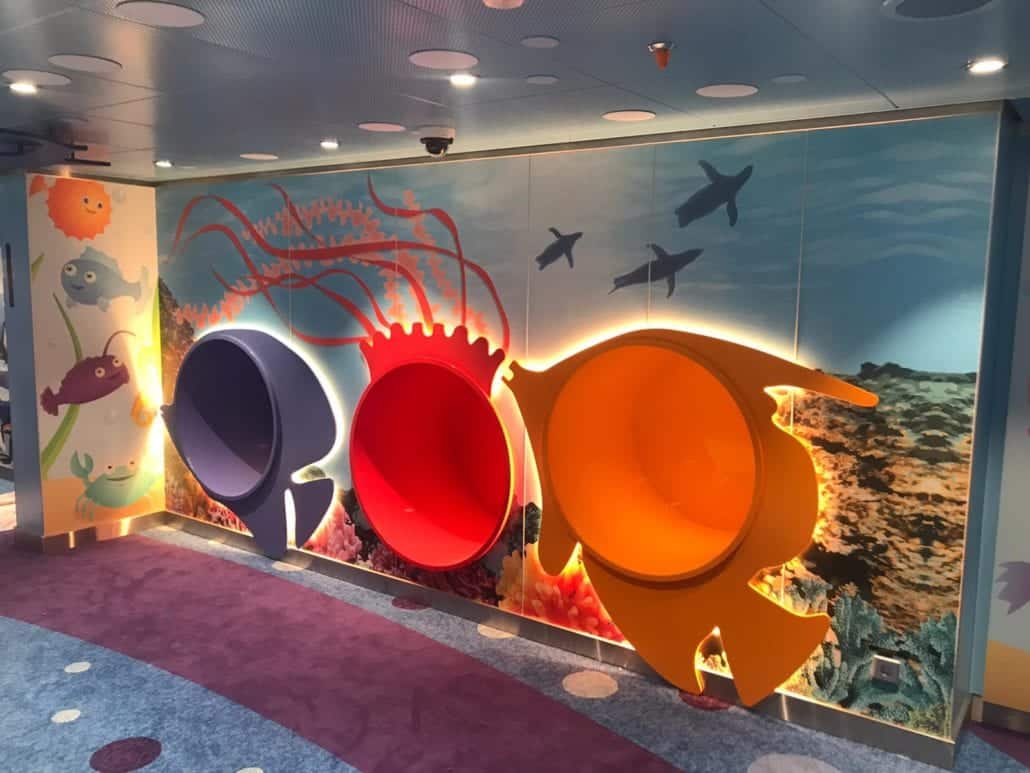 Already, some spaces are further along than others. For example, while you grown-ups may not recognize it, we suspect younger cruisers will immediately be able to identify Camp Ocean.
After all, it's a space devoted pretty much exclusively to their needs. (Unless you count the needs of their parents to have a little alone time while their tots are being cared for by the well-trained staff.)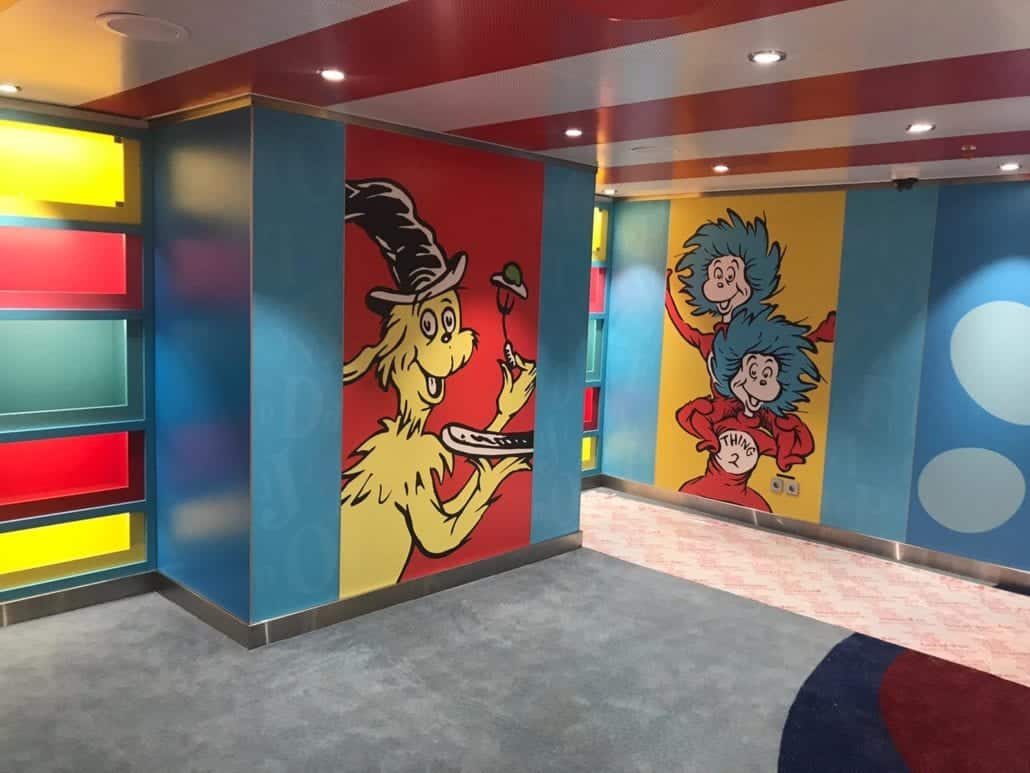 And even the most fully-grown of adults will surely recognize the residents of Dr. Seuss' Bookville.
A little secret? You don't have to be a kid to hit the Dr. Seuss Green Eggs & Ham Breakfast held in the dining room during most voyages. You don't even have to bring a kid!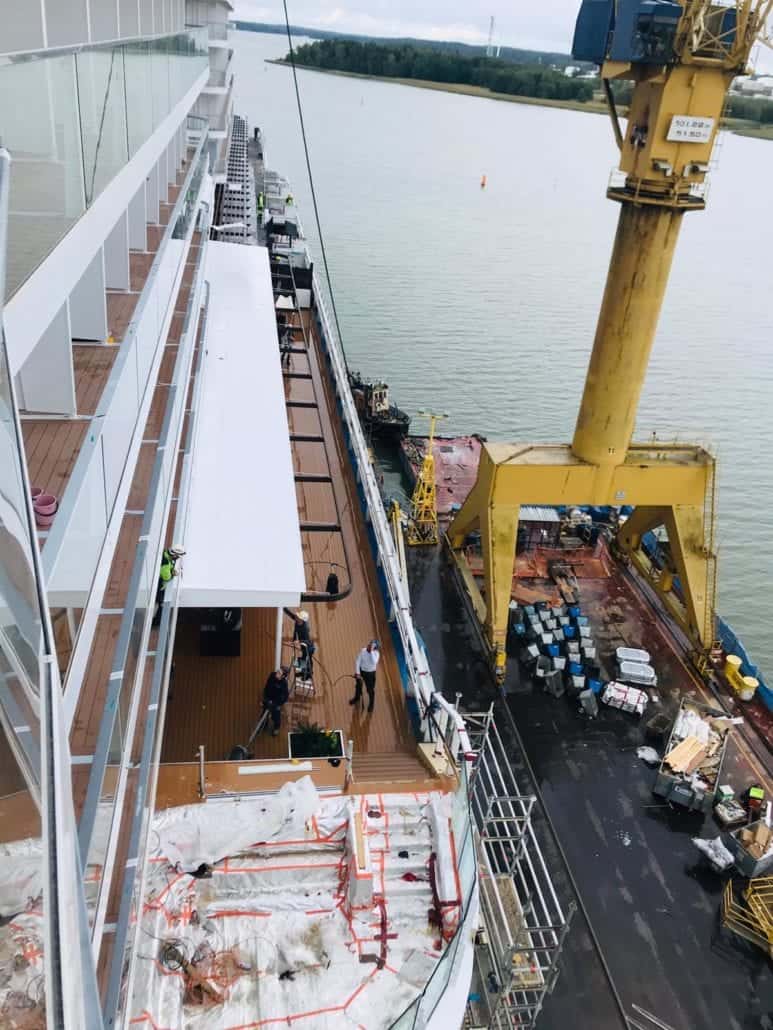 Bookings for Mardi Gras are currently open, and the first sailing is slated to take place on February 6, 2021. The ship will be homeporting in Port Canaveral, Florida.