The good news: When sailing on most Carnival Cruise Line ships, you can still purchase the Faster To The Fun package. The bad news? On many of those ships, taking the happiness highway's express lane is gonna cost you a little extra.
How Much Faster To The Fun Went Up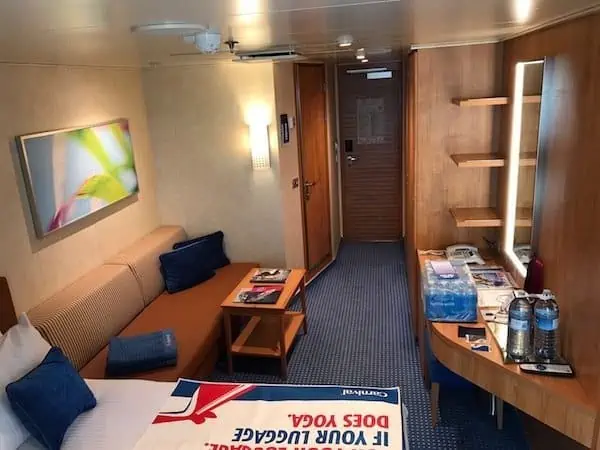 Carnival quietly boosted the price earlier this week, although news of the change spread quickly across social media. Some proclaimed that they didn't mind paying the extra fee for the program — which offers numerous benefits, including priority embarkation — while others thought there were better ways in which they could spend the money.
So how much did the price go up? Previously, the cost — which is per cabin, not per person — ran between $49.95 to $79.95, depending on the ship and the length of the sailing. The price has now gone up to between $69.95 and $99.95.
The Breakdown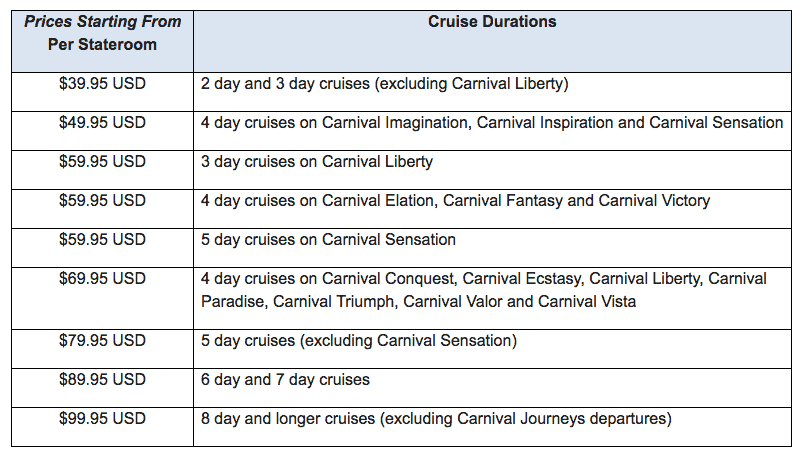 The program will cost $69.95 on 5-day sailings, except on the Sensation, where the price is $59.95.
For 4-day cruises on Carnival Conquest, Carnival Ecstasy, Carnival Liberty, Carnival Paradise, Carnival Triumph, Carnival Valor and Carnival Vista is $69.95.
For 6- and 7-day sailings, Faster To The Fun will cost $89.95.
On sailings lasting 8 days or longer, the package will now cost $99.95.
When Carnival first rolled Faster to the Fun out in 2012, it was $49.95 per stateroom across the fleet. In 2016, the line switched to the tiered pricing system which remains in effect to this day.
What does Faster to the Fun include? 
A limited number of Faster To The Fun passes are sold, which is one of the reasons many believe it to be worth the price, as it allows for faster boarding thanks to separate security screening lanes and an express boarding lane upon embarkation. Those who purchase FTTF also have immediate access to their staterooms, which generally are not available immediately upon boarding. The perk also includes priority luggage handling, access to priority tendering in ports where applicable, a choice of disembarkation times and priority dinnertime assignments.
Do you generally purchase Faster To The Fun? Will the change in price impact your decision to do so in the future?