In the three months since Carnival Cruise Line restarted passenger operations, the line — along with its guests — have raised hundreds of thousands of dollars for St. Jude Children's Research Hospital.
In a Facebook post on Tuesday, the cruise line's brand ambassador John Heald announced the great news, saying:
"Over the last three months our great guests have helped us raise $295K for the children of St. Jude. We want to say a huge thank you to all of you for the incredible generosity you show every time you cruise. Hopefully, truly hopefully this will help this incomparable organization continue to care for those who need them most and eventually help to find a cure for childhood cancer."
On every cruise, Carnival hosts a "Groove For St. Jude" deck party, where passengers can dance, have a good time, and donate to St. Jude.

MORE: Everything You Need To Know About Carnival's Drink Package
For the kids at the hospital, Carnival provides cake for their birthdays, and also hosts Dive-In movies at the St. Jude Target House for kids and their families, a spring formal dance for teens, and an annual "Day of Play" where Carnival team members provide an activity-filled day for patients and their families.
Carnival's newest ship, Mardi Gras, features a custom sculpture and three paintings onboard that were designed by St. Jude patients. And on Carnival Horizon, one of the atrium's LED Dreamscape funnel image rotations is of artwork created by kids at the hospital, too.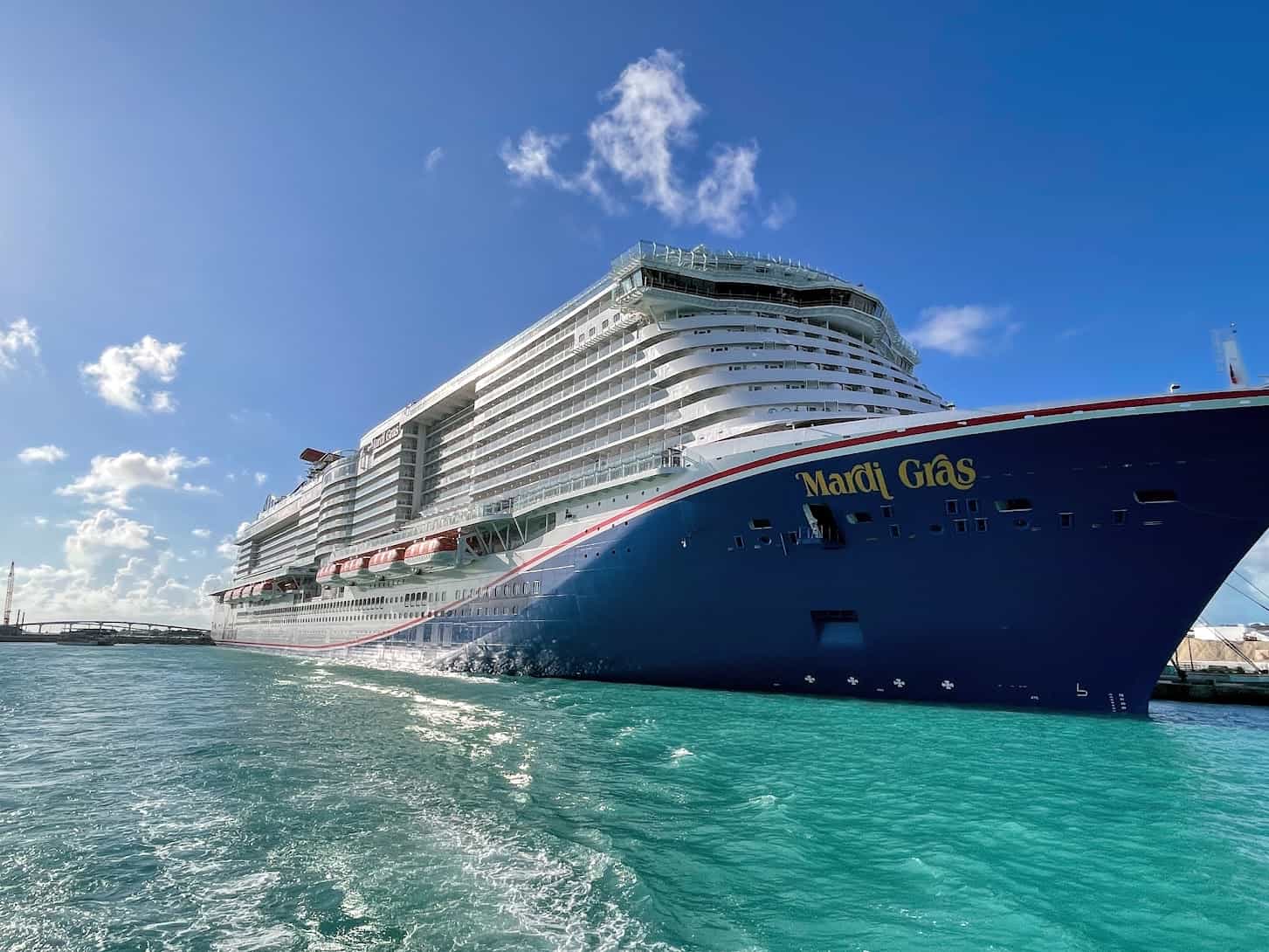 As of 2019, Carnival had already raised over $18 million for St. Jude, and set a goal to raise another $15 million in the following five years.
READ NEXT: Mardi Gras Dining Guide: Which Restaurants Are Complimentary?