Carnival Cruise Line's new ship Mardi Gras is absolutely chock-full of dining venues, many included and some with an up-charge.
To help passengers determine what's open for which meal, and whether you'll pay extra or not, Carnival put together a guide on all of the dining locations across the vessel.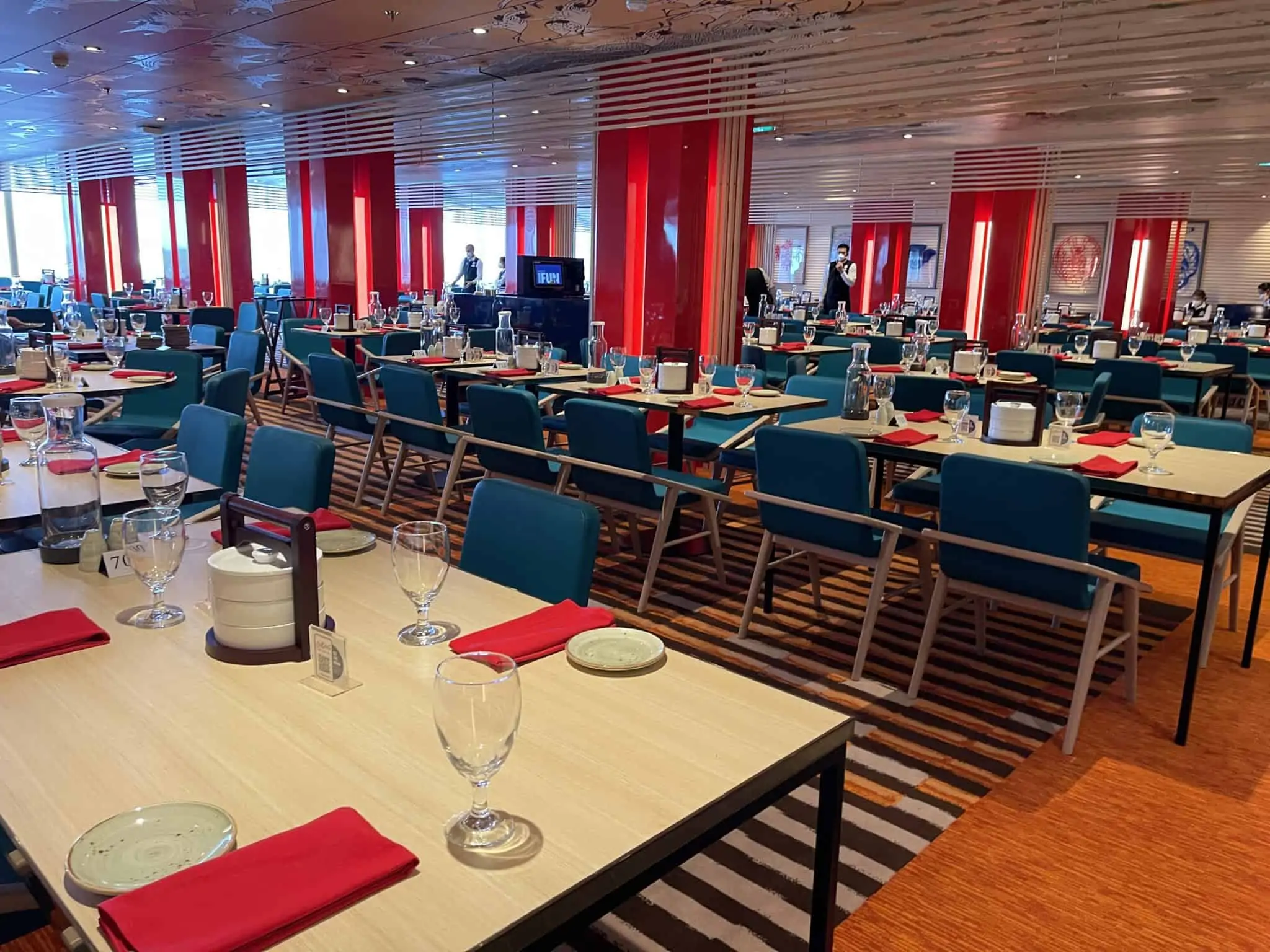 Based on Carnival's guide, we've put together this little piece, dividing the restaurants up based on whether they're complimentary or for-fee. We've also included menu links for some of the newest and most popular venues on board.
Complimentary Dining Locations
Breakfast
Lunch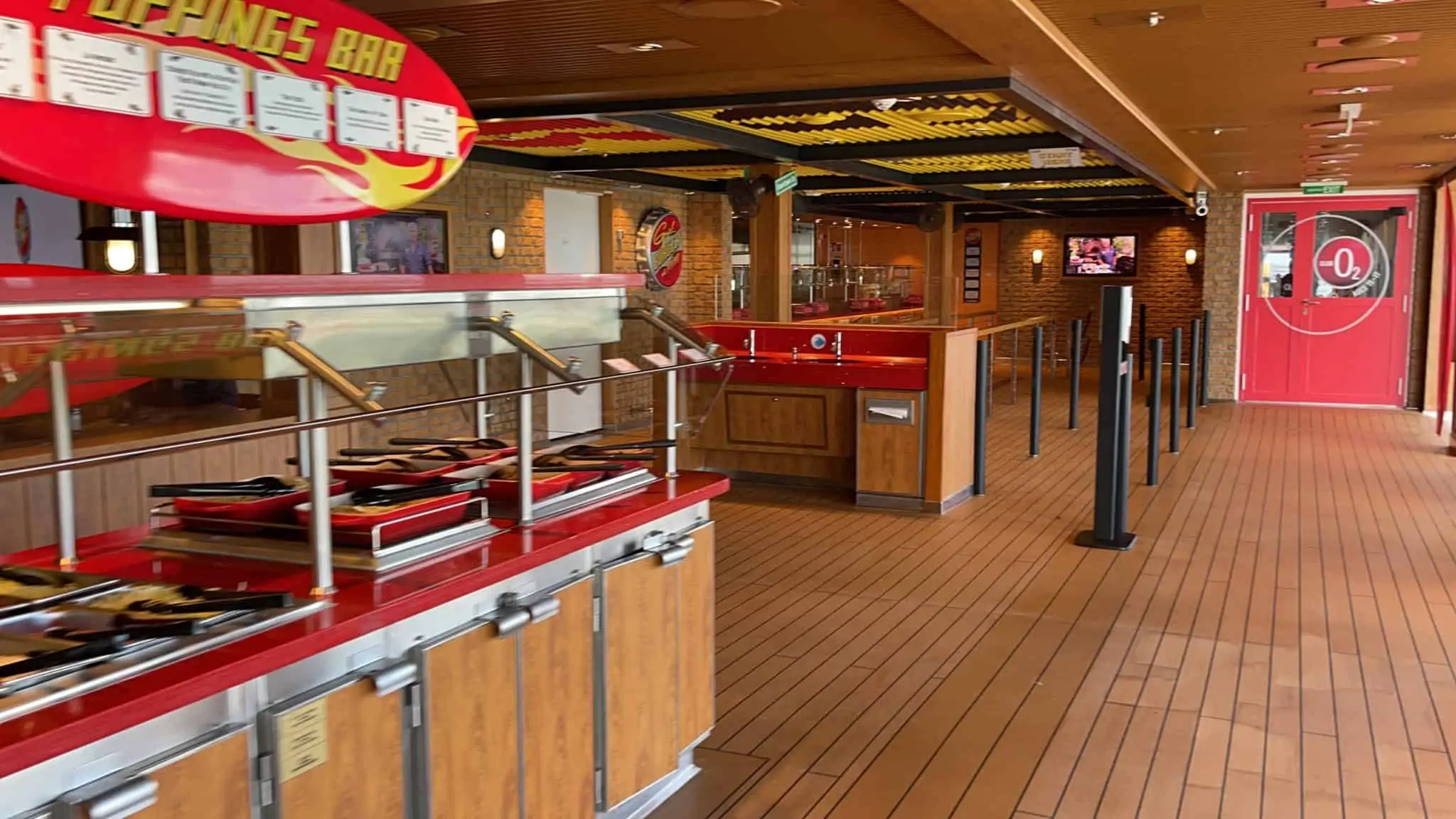 Dinner
For-Charge Restaurants
Breakfast
Emeril's Bistro 1396
JavaBlue Café (select items)
Room Service (select items)
Lunch
Dinner
Emeril's Bistro 1396
Seafood Shack
Bonsai Sushi
Bonsai Teppanyaki
Rudi's Seagrill (Check out the dinner menu)
Fahrenheit 555 Steakhouse
Chef's Table
Room Service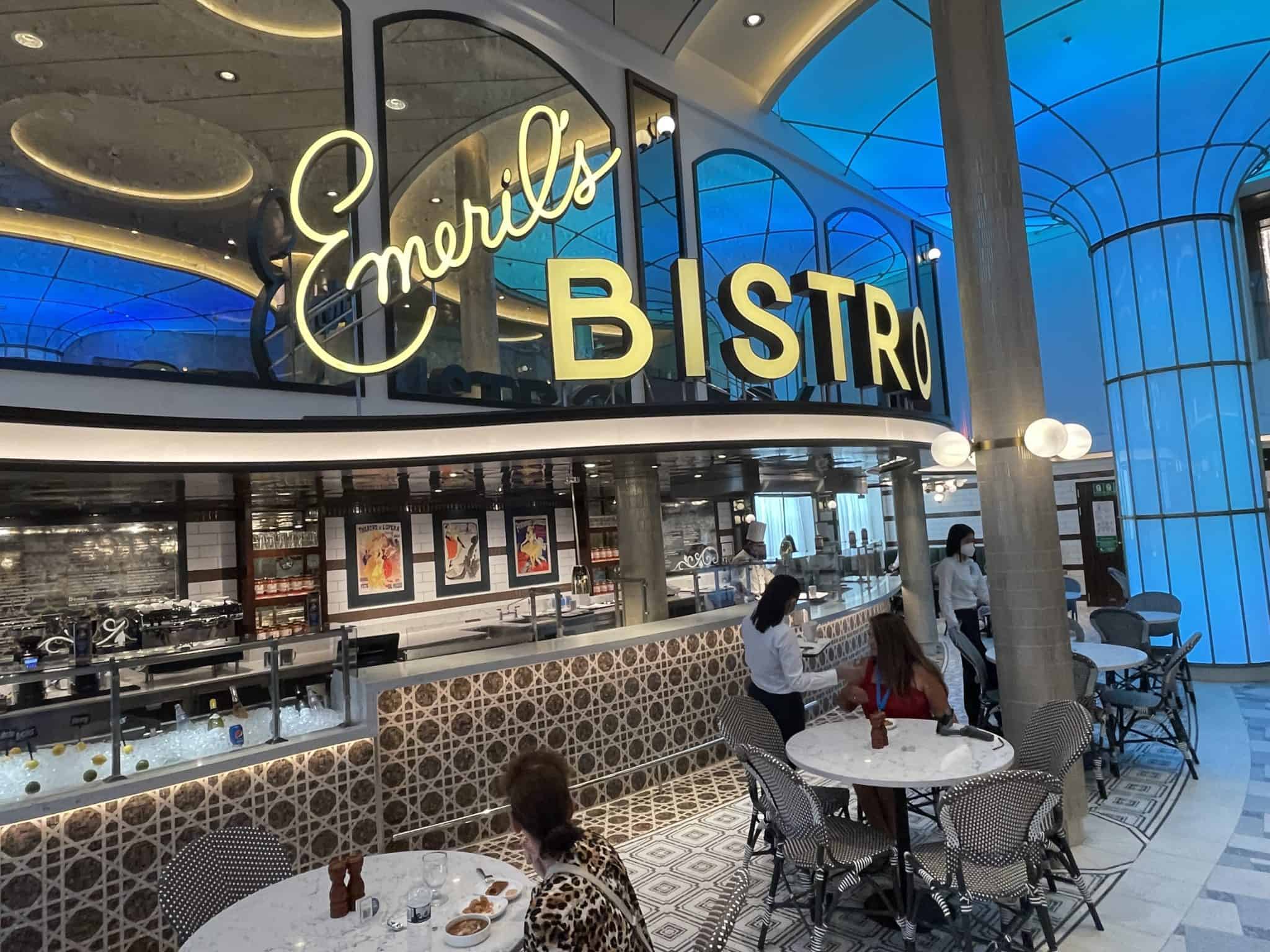 '& More' Menu Options and Where to Find Lobster
If you're dining at a sit-down specialty restaurant with your friends or family but don't want anything on that restaurant's menu, don't worry. With the introduction of Mardi Gras, Carnival has introduced a new "& More" menu, which features classic main dining room favorites that you can order no matter where you're eating.
When formal night rolls around, everyone knows what that means: it's lobster time. On Mardi Gras, lobster will be served not only in the main dining rooms on this evening, but also in Cucina del Capitano and Chibang!
READ NEXT: Photos: 13 Restaurants on Carnival's Mardi Gras
This article was updated in October 2022.
Pin it!