Even as Carnival Cruise Line headed to court on Monday to face accusations that they violated probation, the company released information on their continuing efforts to lessen their environmental impact.
Among the upcoming changes you'll see on board are the elimination of single-use plastic cups and the use of edible straws in frozen drinks.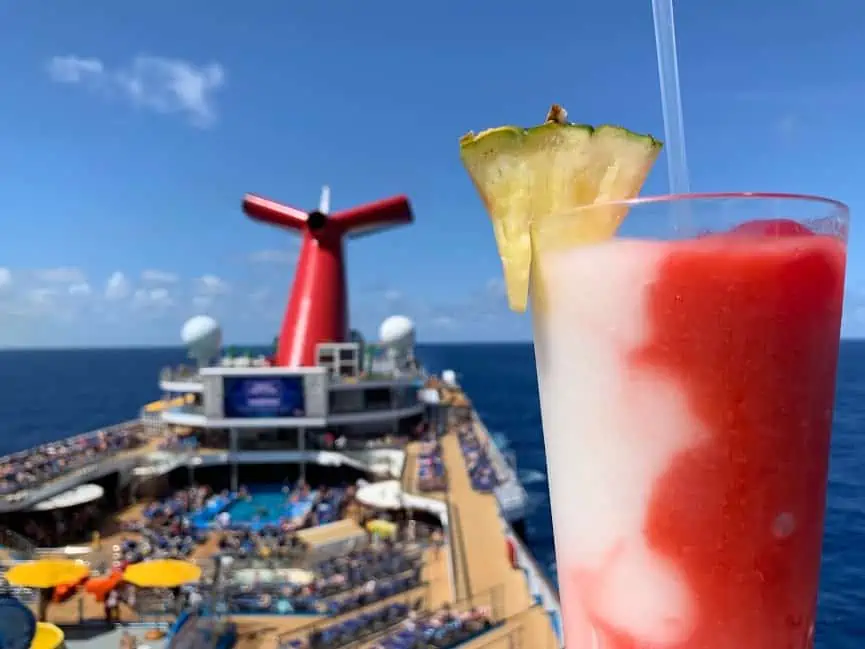 What The Letter Says
According to the Miami Herald, Carnival reps were due in court Monday afternoon to address allegations that it has violated the terms of its probation in the wake of the company's conviction for having dumped oily waters into the ocean and lying to regulators about the incident.
Given the unwanted attention this was sure to generate, it's unlikely that the timing of Carnival's statement regarding having "made tremendous progress in reducing emissions, fuel consumption, water and energy usage and many other merits by which we measure our improvements" when it comes to environmental responsibility is coincidental.
READ MORE: Alleged Probation Violation Lands Carnival In Hot Water
"As leaders in the cruise industry," the letter reads, "we are committed to doing more, being ever vigilant, and moving faster with our plans.
Over the next few months, you may notice changes to some of our product offerings as we move to reduce single-use plastics and eliminate certain other items that are difficult to recycle or separate from food waste."
Aware of how those who accuse cruise lines of nickel-and-diming guests will react to the news, Carnival's update addressed that subject directly. "It's important for [our guests] to know that these changes are focused on our being better environmental stewards — not cutting costs — as many of these changes actually increase our cost and the manpower required to execute them."
Read the Carnival Cruise Line Environmental Letter 
The Changes Being Made
Among the changes being made (with more coming "by the end of this year") are:
Eliminating most individual servings of packaged items like foil-wrapped butter pats, condiments, salad dressing cereal boxes and sugar (but excluding artificial sweeteners).
Eliminating various decorative items used in food/beverage service, such as steak temperature markers, toothpicks, umbrellas, stir sticks and olive picks.
Eliminating the distribution of all drinking straws, with the exception of frozen drinks, which will be served with an edible straw; wooden coffee stirrers will be replaced with stainless stirrers which can be sanitized and reused.
All beverages will be served in glass or reusable plastic tumblers; all to-go hot beverages will be served in paper cuts with paper lids.
Shampoo and body wash will be distributed in pumps in all staterooms, suites and spa facilities.
Plastic water bottles are currently recycled, but we are exploring various alternatives that could replace plastic water bottles in the future.
READ MORE: How Cruise Ship Butter is Causing an Uproar
The update ends by asking that guests "embrace these changes in the spirit in which they are being made and understand how these changes may limit how our team responds to certain requests. The one thing we are not changing is our commitment to providing you with a memorable and fun vacation. And together, with your support, we will continue our progress as outstanding environmental stewards."
How Guests Are Responding
After brand ambassador John Heald posted the letter to his Facebook page, the response was swift… and largely positive, with most thanking Carnival for thinking of the environment.
In fact, some actually suggested other ways in which the cruise line could lessen its environmental impact. Many questioned the "edible straws" which, according to Carnival, are sugar-based. A rep reported that the edible straws would be used in frozen beverages and milkshakes, with strawberry and chocolate-flavored options for milkshakes, and lime flavored straws for frozen cocktails.
What do you think of the changes being made in the weeks and months to come?