As Carnival Cruise Line continues to slowly but surely return their fleet's ships to service, this week they announced plans for seven more ships to sail from a variety of ports including Baltimore, New Orleans, and Mobile.
At the same time, the company also revealed that three ships will see their returns delayed, which will unfortunately mean more cancellations for some would-be cruisers.
Which Ships Are Sailing From Where
Already, the line has had great success with the returns of Carnival Horizon out of Miami, as well as both Carnival Vista and Carnival Breeze sailing from Galveston. In the immediate future, Carnival Miracle will sail to Alaska from Seattle beginning on July 27, and the line's newest ship, Mardi Gras, will have her much-delayed, highly-anticipated maiden voyage out of Port Canaveral on July 31.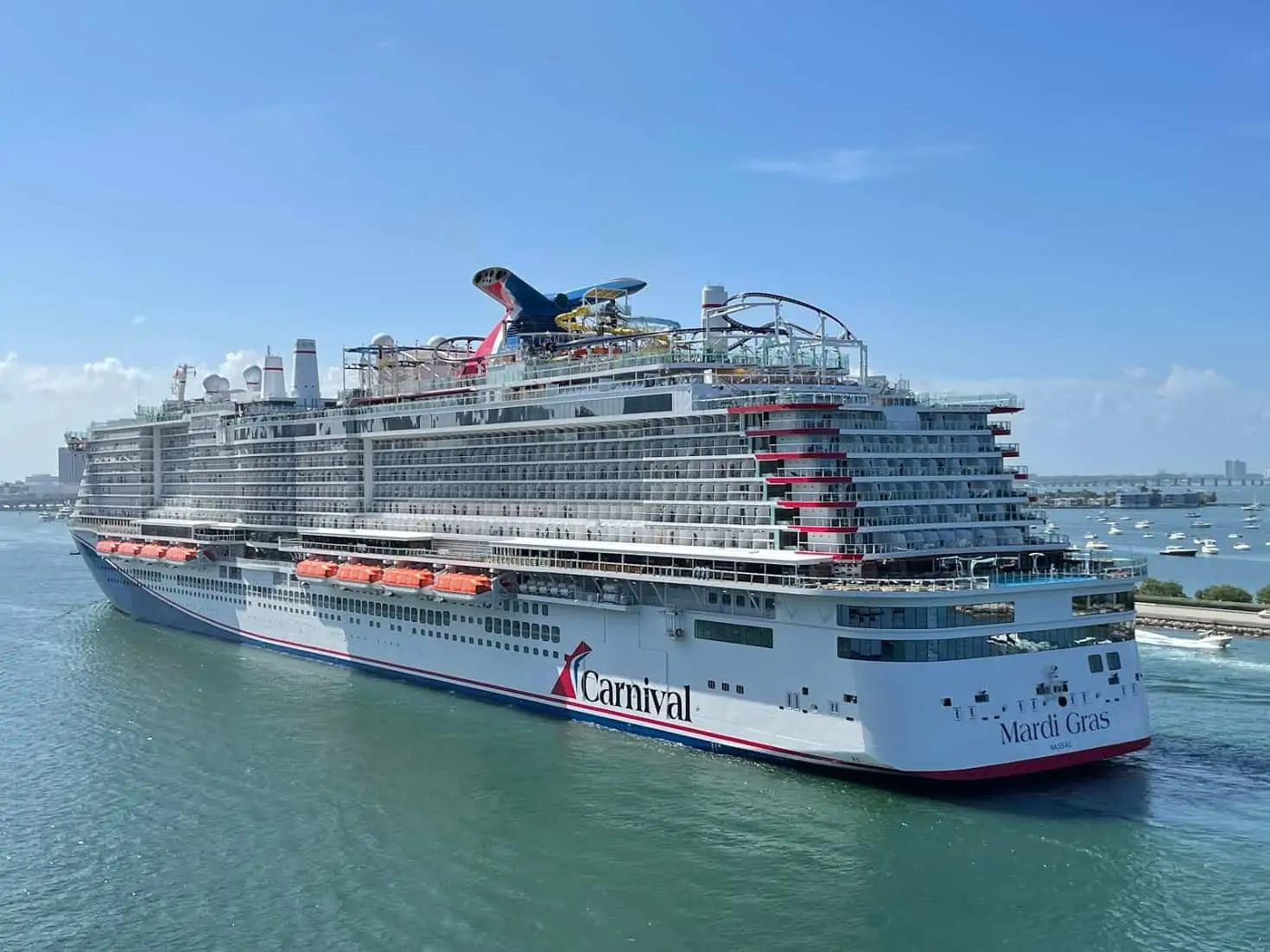 Now comes word that several other ships will begin sailing in September and October from various ports. This is in keeping with Carnival Corporation's plans to have their entire fleet up and running by spring of 2022. (Carnival Corporation is the parent company of Carnival Cruise Line.)
As of now, the next ships to sail will do so in September and October.
READ MORE: Cruise Lines Say Guests With Mixed Vaccines Aren't Fully Vaccinated
According to Carnival, the September returns will include:
Carnival Pride, sailing both Eastern Caribbean and Bahamas-bound itineraries out of Baltimore, Maryland
Carnival Glory, sailing Eastern and Western itineraries out of New Orleans, Louisiana
Carnival Dream, sailing Eastern and Western itineraries out of Galveston, Texas
Four more ships will join the lineup in October, at which point Carnival Miracle will have just been relocated to Long Beach, California. The ships returning to service at that time will be:
Carnival Elation, sailing Eastern Caribbean and Bahamian itineraries out of Port Canaveral, Florida
Carnival Freedom, sailing Eastern and Southern itineraries out of Miami, Florida
Carnival Sensation, sailing Western Caribbean itineraries out of Mobile, Alabama
Carnival Conquest, sailing to the Eastern Caribbean and the Bahamas out of Miami, Florida.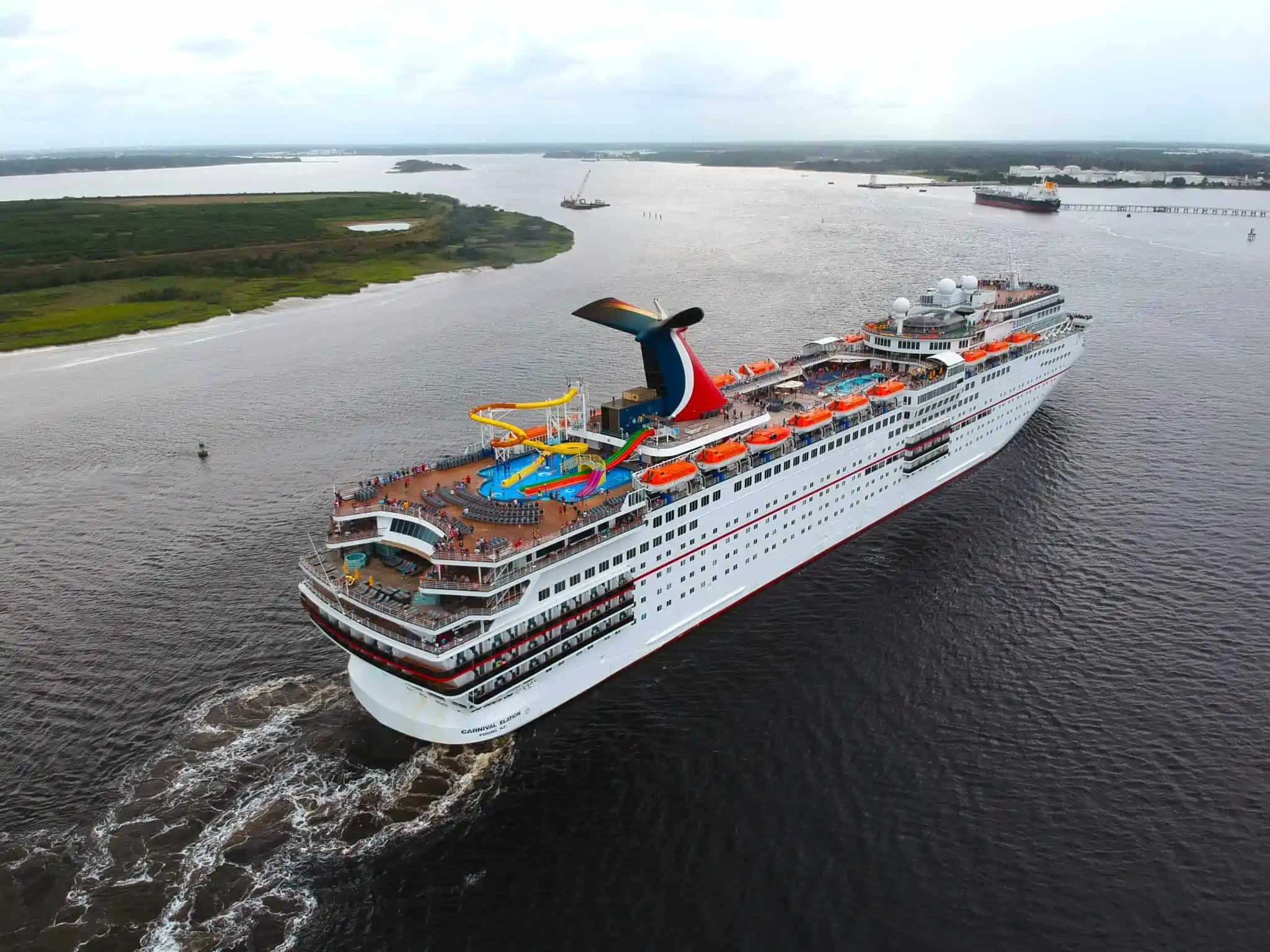 Other Ships See Their Returns Delayed
Related to this announcement, Carnival has extended its pause in operations through September 5 for Carnival Pride from Baltimore, September 11 for Carnival Dream from Galveston, October 4 for Carnival Conquest from Miami, and October 16 for Carnival Sensation from Mobile.
As well, Carnival Ecstasy, Carnival Liberty, and Carnival Sunshine will see their scheduled returns delayed. Each is now expected to resume sailings in November out of Jacksonville, Florida, Port Canaveral, Florida and Charleston, South Carolina, respectively.
A three-night cruise on Carnival Miracle from Long Beach on September 24 is also canceled. The vessel is now set to begin sailing from Long Beach on September 27.
READ NEXT: Court Rules CDC's Cruise Line Regulations Will Remain In Effect, Including In Florida