Costa Cruises has announced that its ship Costa Luminosa set sail again on May 16 from the port of Trieste, Italy. The vessel will become the line's second ship this year to resume operations, and the first to restart voyages in the Adriatic Sea and around Greece.
In addition to embarkation in Trieste, Luminosa's one-week itinerary includes visits to Bari, Italy and four destinations in Greece: Corfu, Athens, Mykonos, and Katakolon (Olympia). These voyages will sail through the rest of the summer and into mid-November for a total of 27 cruises.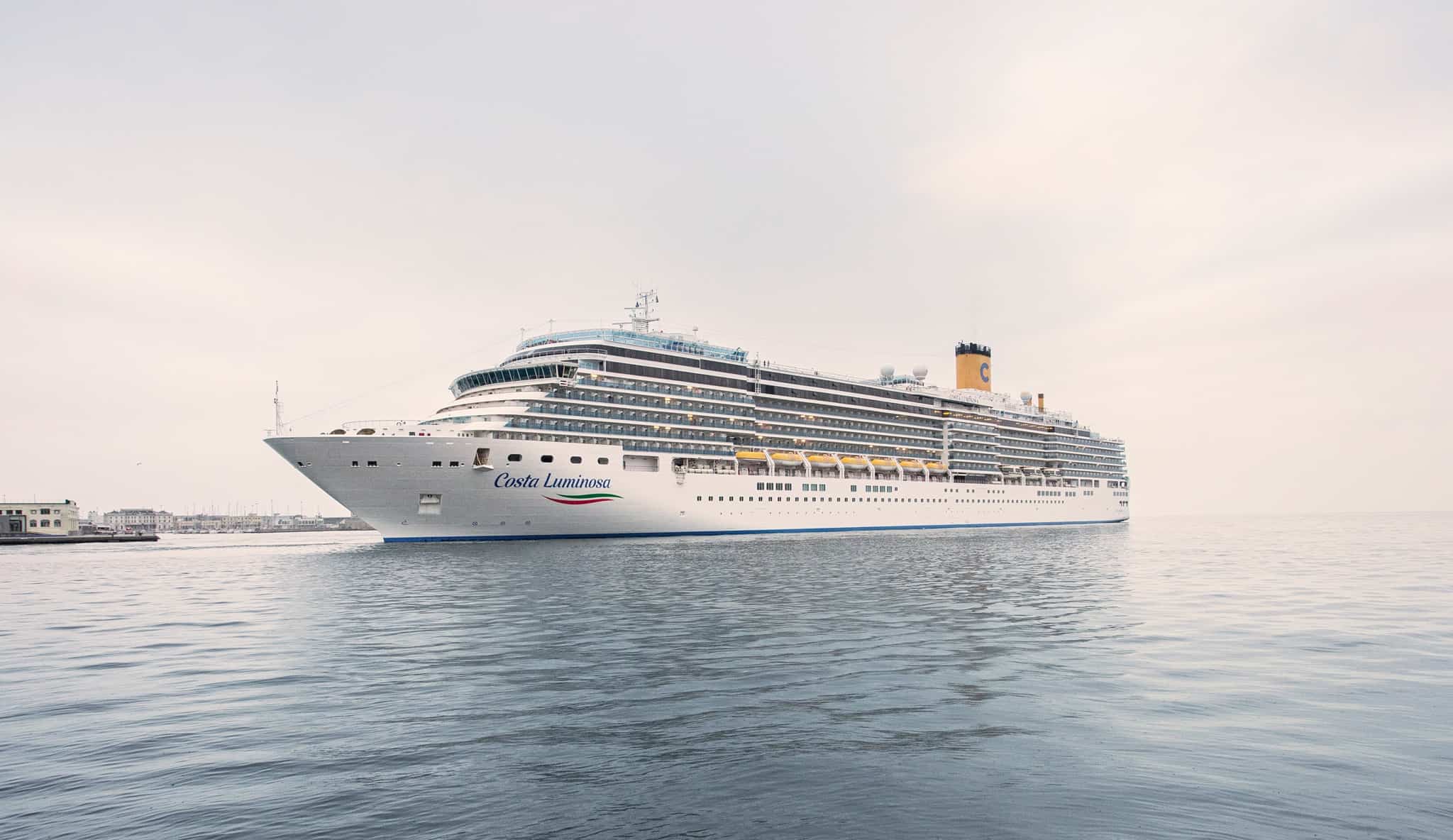 Costa Luminosa's restart was celebrated in Trieste by Costa Cruises President Mario Zanetti, together with local authorities including Mayor of Trieste, Roberto Dipiazza; the Councilor of Friuli Venezia Giulia Region, Pierpaolo Roberti; the Captain of the Trieste Coast Guard, Vincenzo Vitale; and the CEO of Trieste Terminal Passeggeri, Francesco Mariani.
"With the restart of the Costa Luminosa, we are finally bringing cruises back to the Adriatic Sea and Greece, one of Europe's most popular tourist destinations, and reviving a sector of great importance to the economy of many European countries, including Italy, as well as the eastern part of the Mediterranean," said Zanetti.
"We are particularly pleased to be resuming from Trieste, a city that has always welcomed us warmly, and which will be the home port of Costa Luminosa not only this year, but also in 2022."
Health and safety procedures have been enhanced aboard Costa's ships through the Costa Safety Protocol. Measures within the protocol include the following:
Reduced guest capacity
Swab tests before embarkation and throughout the cruise
Temperature checks every time passengers disembark and re-enter the ship
Visits to destinations with protected excursions only
The use of masks where necessary
Enhanced sanitation and medical services onboard
READ MORE: Carnival Cruise Line Names Upcoming Mardi Gras' Godmother
During the cruise, passengers will enjoy new features including a revamped excursion program as well as new menu options that feature dishes specific to the locations that the ship visits.
Costa Luminosa is the second of four Costa ships that will operate this summer in the Mediterranean.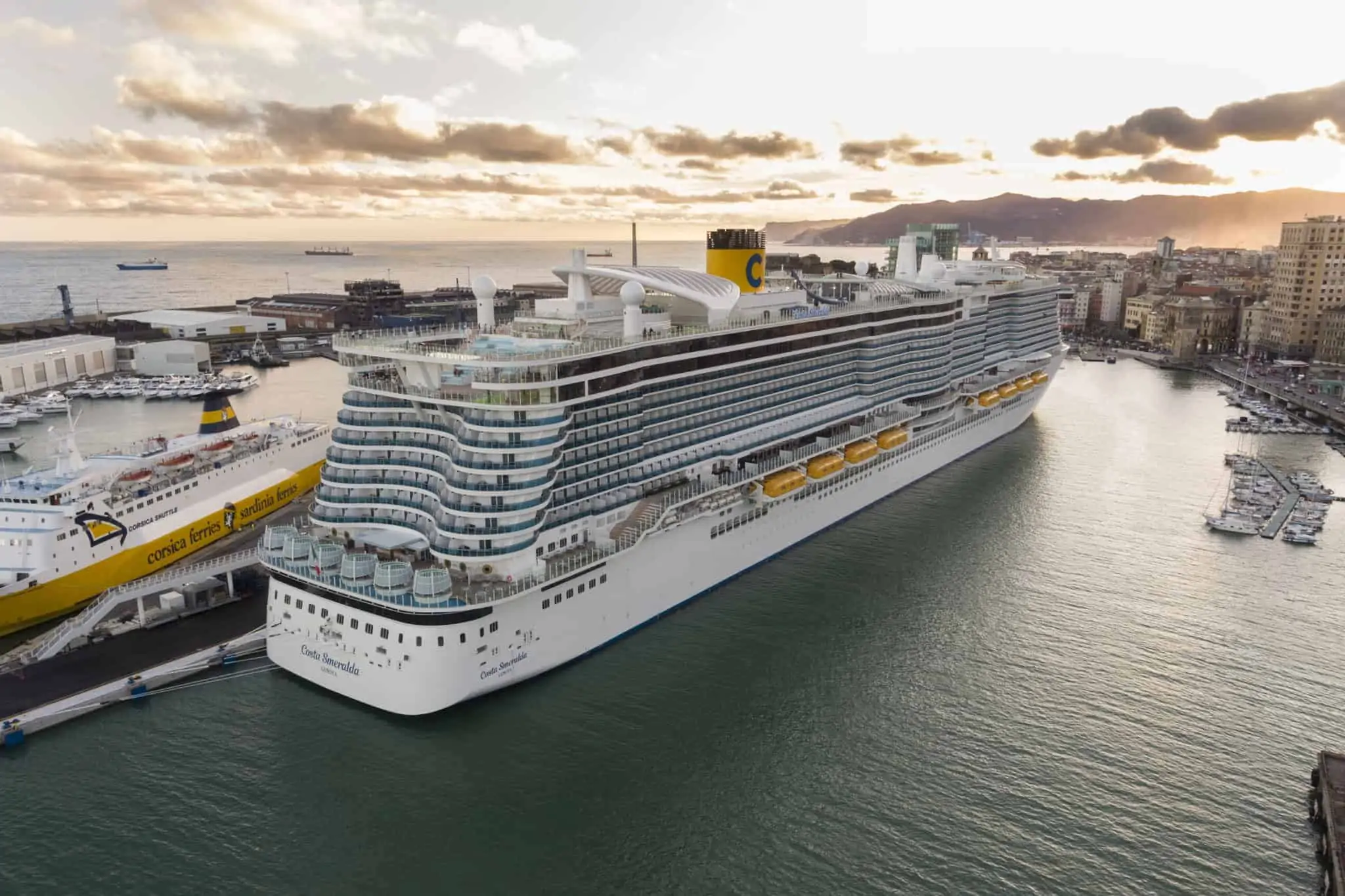 On May 1, Costa Smeralda departed from Savona, Italy with an itinerary featuring Italian ports. Beginning July 3, Smeralda will begin sailing week-long cruises in Italy, France, and Spain.
On June 26, Costa Deliziosa will resume with week-long cruises in Greece. On July 4, the new Costa Firenze will begin week-long cruises in Italy.
"Trieste welcomes the return of the Costa Cruises ships. In recent years we have developed a very important collaboration with the company that guaranteed a regular presence of Costa ships in our beautiful city, said the Mayor of Trieste, Roberto Dipiazza. "Trieste is a city with a tourist vocation and the return of Costa rewards us for the work we are doing, but above all it means that tourists are back."
READ NEXT: CDC Eases Testing Requirements For Fully-Vaccinated Cruise Passengers