Tropical Storm Barry may have had a lesser impact than originally feared, but she's still created big problems for guests sailing on the Carnival Fantasy.
The ship arrived in Mobile, Alabama on Sunday morning after spending an extra day at sea because of the storm.  Both the ports in both New Orleans and Mobile were closed on Saturday, reopening on Sunday morning. 
What This Means For Carnival Fantasy Guests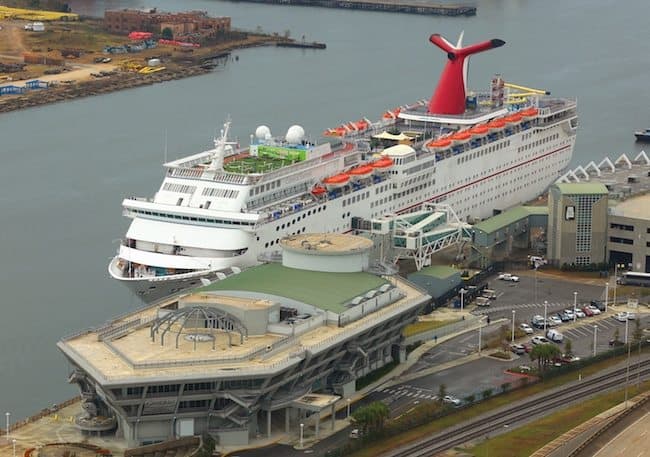 Passengers who were supposed to disembark Fantasy on Saturday spent an extra night at sea, while the next set of cruisers have seen their five-night sailing turned into a four-night trip. The new itinerary will call to Cozumel, skipping Costa Maya, Mexico, and spending two days at sea. This ship will return to Mobile on Thursday for the next four-day cruise. 
READ MORE: Tropical Storm Keeps Carnival Ships at Sea
As of 8 a.m. Sunday morning, Carnival said, "Conditions have improved and Carnival Fantasy is on its way to Mobile, expected to arrive later this morning. Please add one hour to your pre-selected Arrival Appointments. All guests on board by 4:00 PM (CT). We look forward to welcoming you. This is our final update."
No Compensation Offered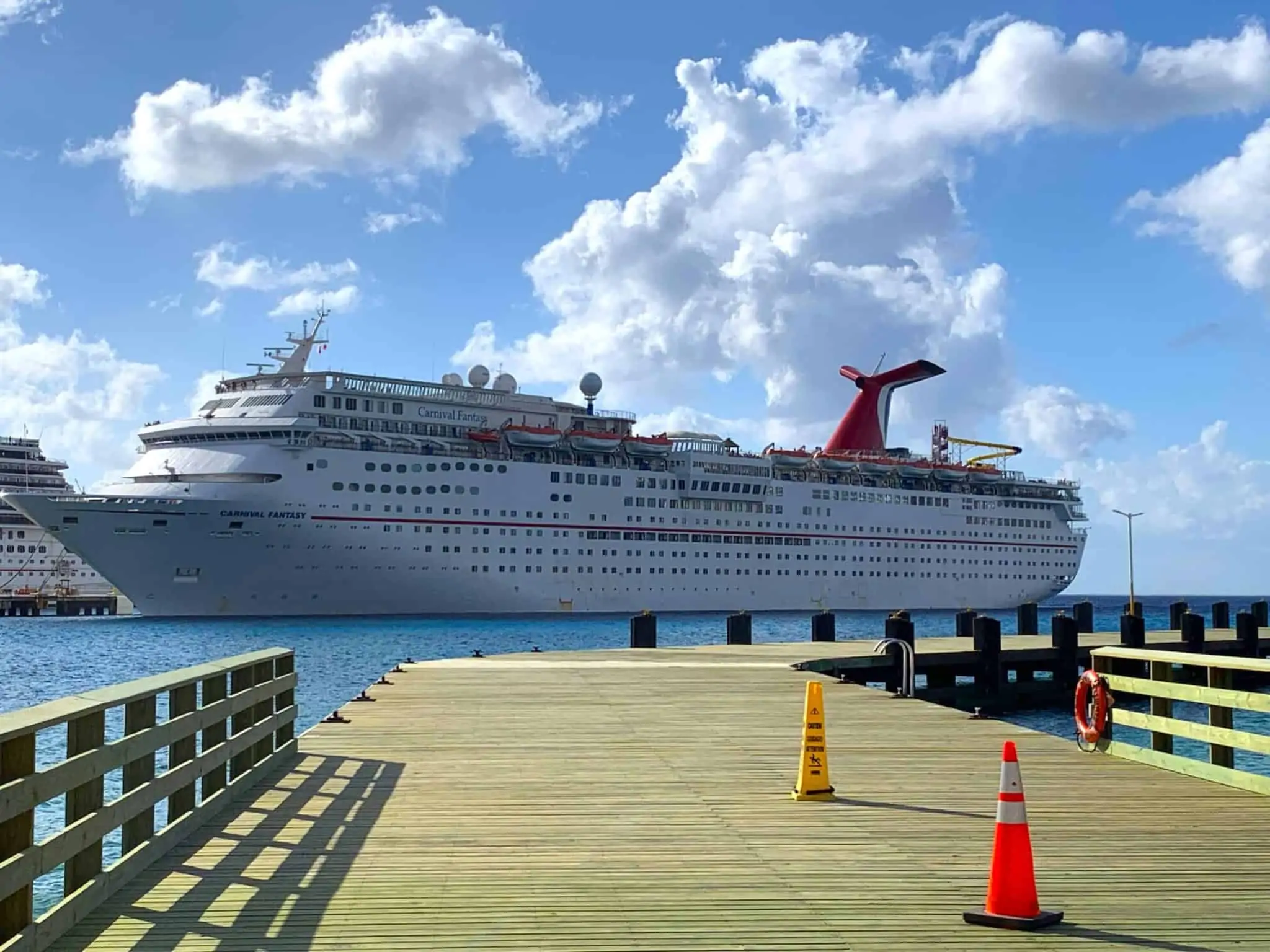 Because this is an act of nature and the cruise line has no control over adverse weather, Carnival did not offer a full refund for guests who might decide that they did not want to sail on the cruise. However, if a guest chose not to sail, they were able to get a 100 percent future cruise credit. 
Given the shortened itinerary, guests sailing received:
One day pro-rated refund of their cruise fare

Automatic refund of any pre-purchased shore excursions, as well as taxes, fees, and port expenses for the skipped port of Costa Maya

One day pro-rated refund of any pre-purchased beverage  packages (refunded within the next 3 weeks to the original form of payment)

One day adjustment to the onboard service gratuities.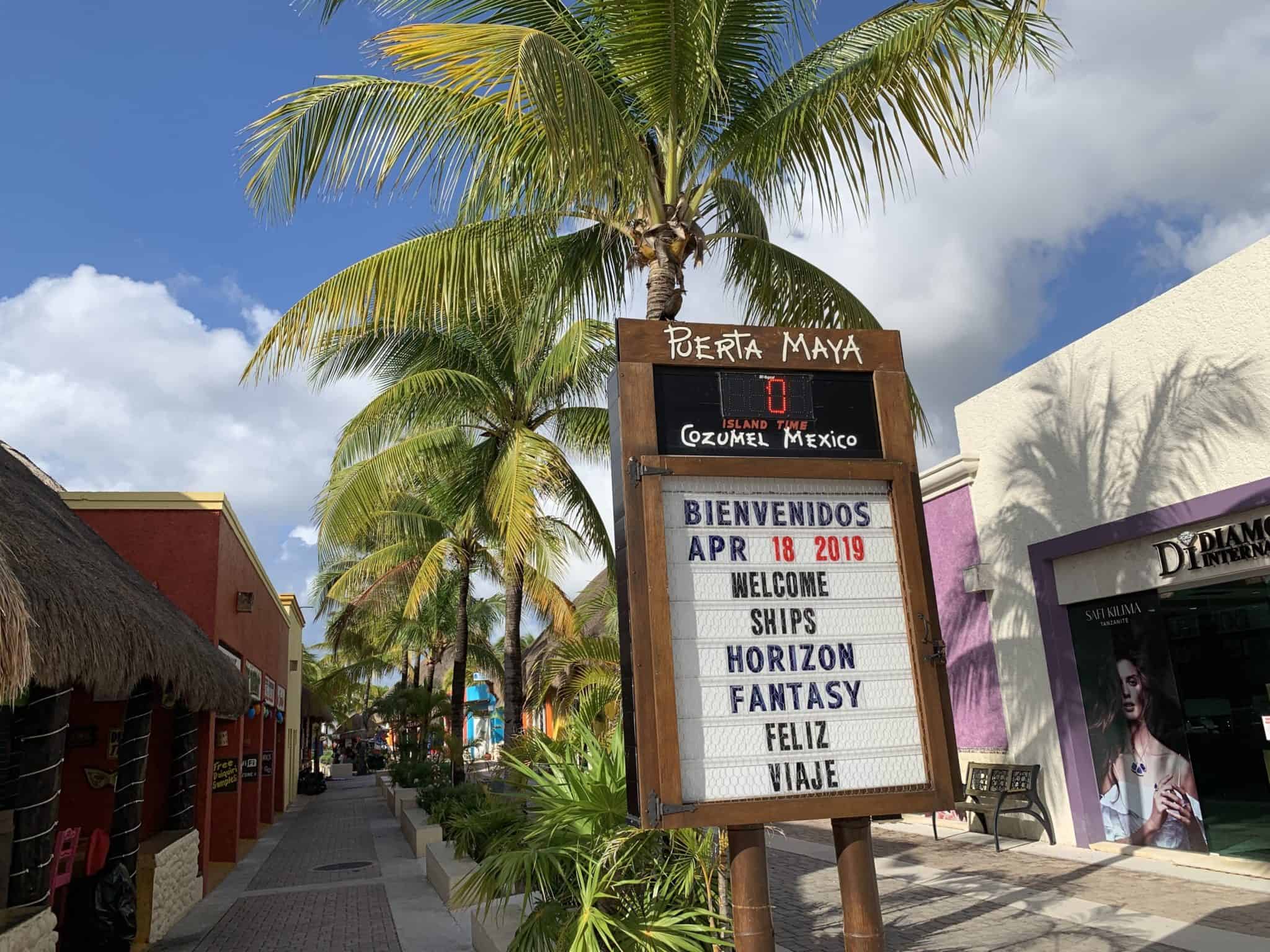 Carnival told embarking guests, "We hope you will continue with your plans to sail with us. Should you elect not to travel, we will provide you with a future cruise credit toward your next Carnival vacation. Additionally, a refund of any pre-purchased items will be processed to your original form of payment within the next 3 weeks." 
According to the National Hurricane Center, Tropical Storm Barry is slowly pushing its way out of the region and headed northward where it's expected to dissipate over the next couple days. 
Carnival Fantasy currently sails four- and five-night Western Caribbean cruises from Mobile, Alabama.