Carnival Sunshine
Itinerary: A 9-night Southern Caribbean Journeys sailing out of Port Canaveral with stops in St. Kitts, Barbados, St. Lucia, and St. Maarten
Reviewer: Walter
Traveling With: His wife and their 5 children, ages 9-17 years old
Stateroom Type: One balcony and one inside stateroom
Embarkation: "It went really quick," he reports. "Maybe a half hour?"
First Impressions of the Ship:
Having done quite a bit of research, Walter explained that he "knew what to expect." He added that the first day or so, as people were getting to know the ship, there was some congestion, with some areas feeling tight. "But," he added, "that cleared out after a while when people figured out where they were headed."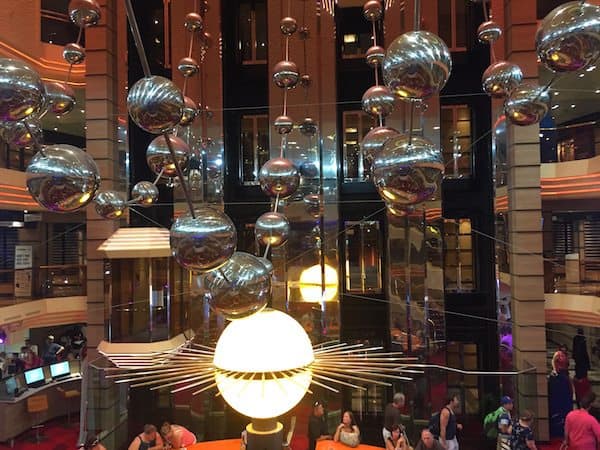 Thoughts on the Staterooms:
Walter and his family were toward the front of the ship on deck 7. While he felt that, this being an older ship, the staterooms "seemed a little tighter" than those he'd experienced in the past, the bathrooms earned a rave. "I never had a shower this large on a Carnival ship before." The balcony room – in which he stayed with his wife and their youngest child – had plenty of storage space. He added that the four children staying in the inside room "would have had enough room… they just needed to be neater about it!"
The Marketplace Buffet and Lido Deck food offerings:
Walter reported that they "really liked" the Marketplace, especially the various stations. "My sons," he added, "loved the deli and 24/7 pizza. We could always find them there, if we couldn't find them anywhere else!" While they all enjoyed JiJi's Asian Kitchen at lunch time, they "never got around to" experiencing the for-fee dinner menu. However, he and his son went to Bonsai Sushi, declaring it a "top-notch experience" that was "reasonably priced." As for his favorite breakfast spot? The BlueIguana Cantina! While they opted to skip the Steakhouse on this trip, his family found Guy's Burger Joint to be "excellent."
The Main Dining Room:
Walter's family went with the "Your Time" dining option (meaning they could opt to eat anytime between 5:45 and 9:30 p.m.). And while he had "heard horror stories," their experience was great. "The service was fantastic," he said, "food was great" and they averaged about 90 minutes, overall, from start to finish. While the American Table menus "had less to choose from," he liked them, and especially enjoyed having items offered each night that were influenced by that day's port of call.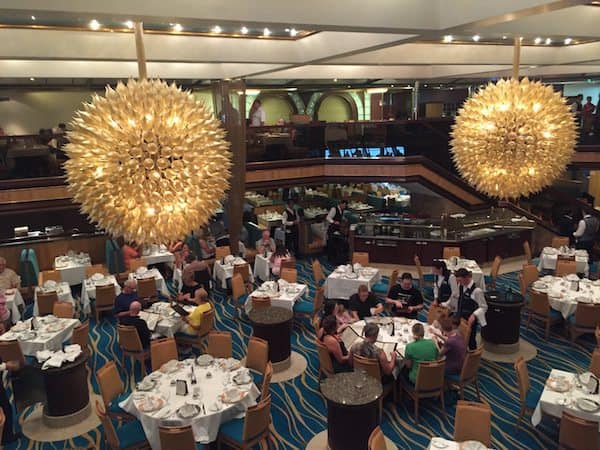 Entertainment Options:
While Walter didn't particularly love the Sunshine Theater, declaring it "functional" if a bit small, he enjoyed the Studio 54 show. He also mentioned that while the Limelight Theater hosted several fun comedians, the space was so small that it felt "ridiculously packed" even during the Meet & Greet hosted by a Facebook group that was attended by around 300 people. Although on past trips he and his wife had spent "a lot of time" in the piano bar, they didn't particularly enjoy it as much on this trip. Why? "After 11 p.m.," he reports, "it became more like a very dark comedy show than a piano bar sing-along" atmosphere.
Sea Day Activities:
Because this was a Carnival Journeys voyage, it was more port intensive and featured fewer sea days. However, Walter and his family enjoyed taking part in several of the Academy of Fun programs offered during Journeys sailings, including several on photography.
The Cheers Package:
Walter thought the package was well worth the price, "especially with the changes they've made to it" in recent months. "We spent a lot of time in the Alchemy Bar, and when you look at those drinks and how much they are, it [adds] up pretty quickly!"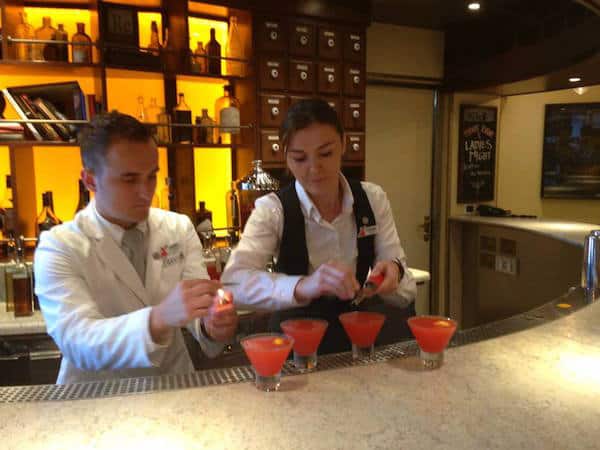 Staying Connected:
While Walter's family bought the social media package, he found the connection to be rather slow. He did, however, like the Carnival Hub app, saying it was helpful to be able to communicate with other passengers on the ship.
Ports of Call:
While he found all the visited ports to be beautiful, his favorite was St. Lucia. And while in St. Maarten, his clan visited Airport Beach (also known as Maho Beach). "That's quite an experience," he admitted. "I never would have thought that was so cool… until you go on and actually stand there!"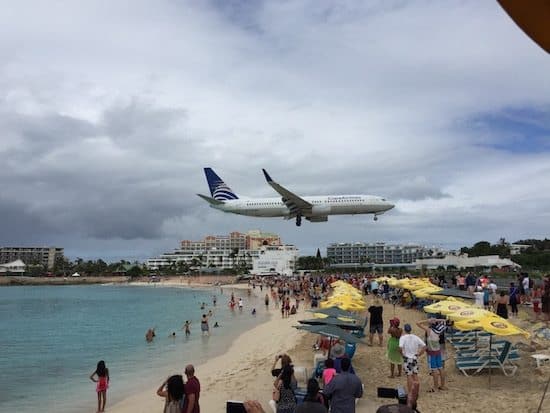 The Overall Highlight:
"For me," reports Walter, "it was the ports," none of which he'd done before. Better still, he says that they "had beautiful weather… and sunshine every day. That is really what set this cruise over the top!"
Final Thoughts:
"I have heard a lot of positive and a lot of negative comments on the ship," he concludes. "I really didn't have any major negative thoughts on the inside of the ship!"
Want to hear Walter's entire review, include his expanded thoughts on the Cheers program and the mistake that Carnival made that definitely played out in his favor? Click the media player below!
[smart_track_player url="https://traffic.libsyn.com/cruiseradioshow/EPI380MAY1216.mp3″ title="Carnival Sunshine Review" artist="Cruise Radio" social="true" social_twitter="true" social_facebook="true" social_gplus="true" ]