A tugboat was in the right place at the right time, riding — or should we say sailing — to the rescue as one of the ships in Disney Cruise Line's fleet found its efforts to dock in Port Canaveral blocked by a casino boat.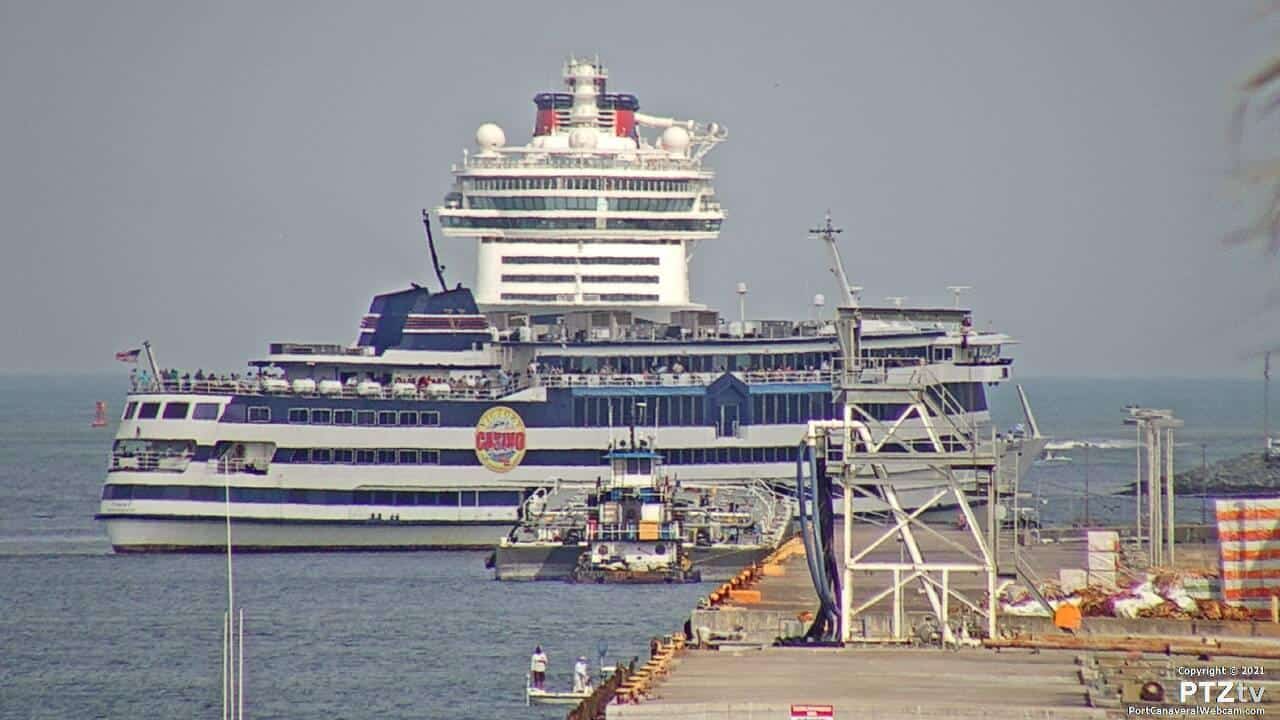 Caught on Camera
Thursday afternoon, the Disney Dream was arriving in Port Canaveral when it appeared that a smaller ship ran into a bit of difficulty in the area. As the situation unfolded, it was caught by the PTZtv cameras which track the action not only at Port Canaveral, but other locations around the world.
#DisneyDream approaching #PortCanaveral while casino boat seems to be struggling to dock… pic.twitter.com/sg502PEJnS

— PTZtv (@PTZtv) March 18, 2021
As described by the PTZtv Twitter feed, a small tug/pilot boat arrived on the scene, "pushing the casino boat inter her dock and out of the way" of the arriving Disney Dream.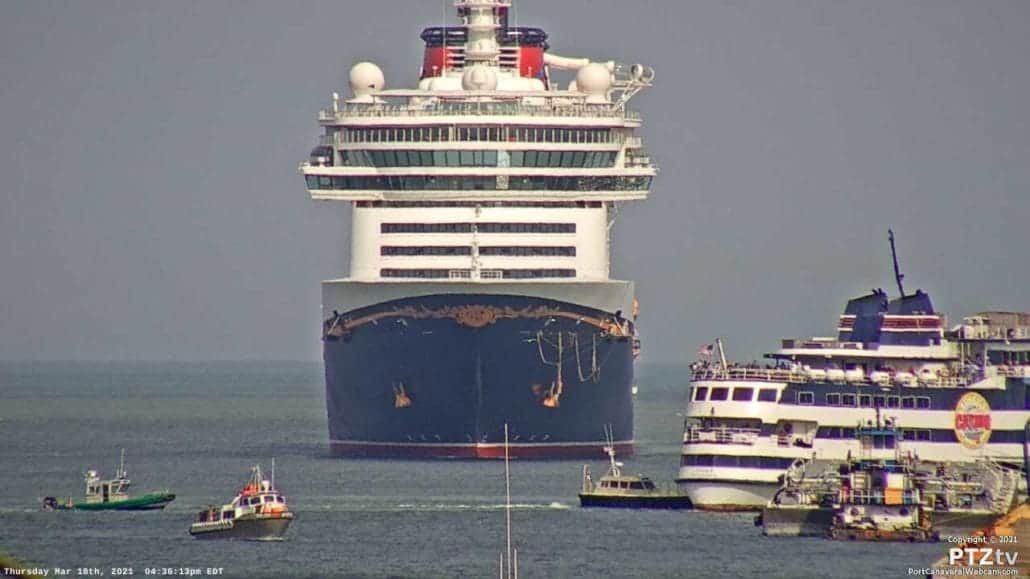 The PTZtv Twitter account later released a slightly sped-up video (which can be seen below) showing how the action had unfolded and explaining that strong winds out of the south "seemed to play a factor." The pilot boat can be seen maneuvering into position behind the casino boat and then, as evidenced by the increased wake action, revving its engines to help push the vessel out of the larger ship's arrival path.
Here's a 2.5x speed-up of the #CasinoBoat v #DisneyDream arrival "drama" earlier this afternoon on https://t.co/cNA86nWbXh — Strong winds out of the south seemed to be a factor. #PortCanaveral pilot boat helped push the casino boat's stern towards the dock. pic.twitter.com/wvyfjckxGu

— PTZtv (@PTZtv) March 18, 2021
Upon arriving at Port Canaveral, Disney Dream was briefly reunited with two of her three sister ships. Both Disney Wonder and Disney Fantasy are currently anchored at the port. The fourth ship in the fleet — Disney Magic — missed out on the family reunion, given that she is currently overseas in Dover, England.
READ MORE: Disney Cruise Line Announces Summer 2022 Schedule