A 30-year-old Carnival Cruise Line passenger met an unfortunate end after jumping off the Carnival Elation cruise ship on Sunday. The U.S. Coast Guard called off the search last night after combing over 1300 miles of ocean with no success.
On Sunday afternoon, the man's travel partner grew worried when the passenger, Jaylen Hill, could not be found. After alerting crew members about the missing guest, they launched a thorough yet unsuccessful onboard search.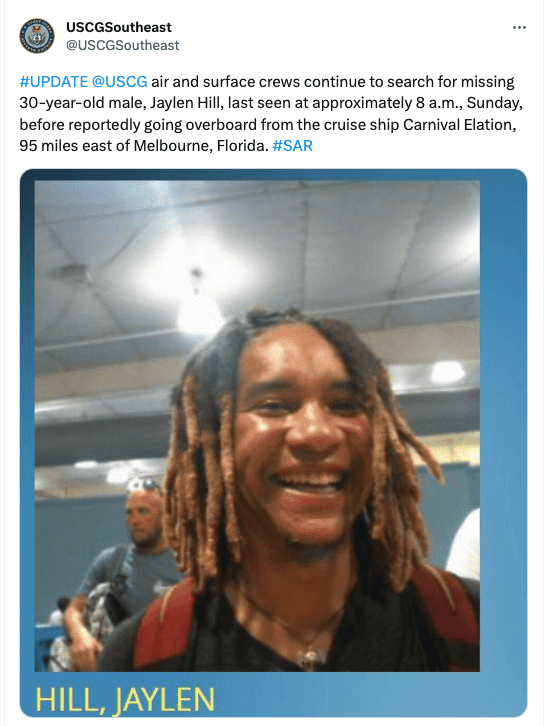 CCTV footage aboard Carnival Elation revealed the guest jumped off the side of the 855-foot ship approximately 95 miles east of Melbourne, Florida. At the time of the incident, Carnival Elation was on the final day of a four-night sailing to the Bahamas, concluding in Jacksonville, Florida.
Shoreside authorities were notified of the incident and gave the ship clearance to proceed to Jacksonville. Meanwhile, the U.S. Coast Guard launched aerial and marine assets from three different bases to search for Hill. Search efforts included an 87-foot Tarpon patrol boat, a Miami Ocean Sentry aircraft, and a Hercules aircraft.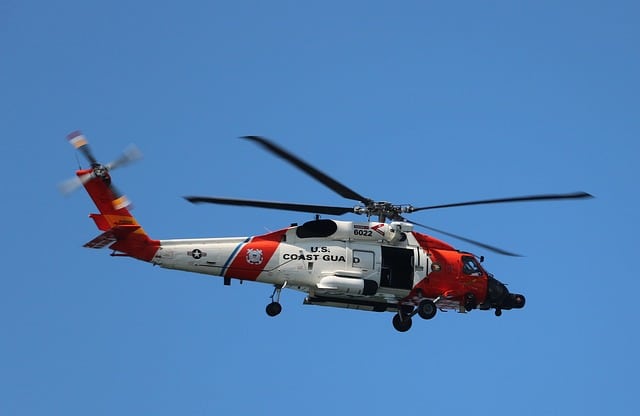 After searching an area of over 1,374 miles, authorities called off the search on Monday.
Petty Officer Eric Rodriguez spoke on behalf of the Coast Guard while reiterating that the decision to call off rescue efforts had not been easy. "The decision to suspend the active search efforts pending further development is never one we take lightly," Rodriguez said.
Man-overboard incidents on cruise ships aren't rare in 2023. Earlier this year, four other male passengers went overboard on various cruise ships. Last month a 42-year-old woman fell off a Royal Caribbean cruise ship while reportedly trying to take a selfie.