Two of the biggest names in the cruise game have come together in order to develop programs that will allow them to welcome guests back on board the ships.
How Two Cruise Giants Are Coming Together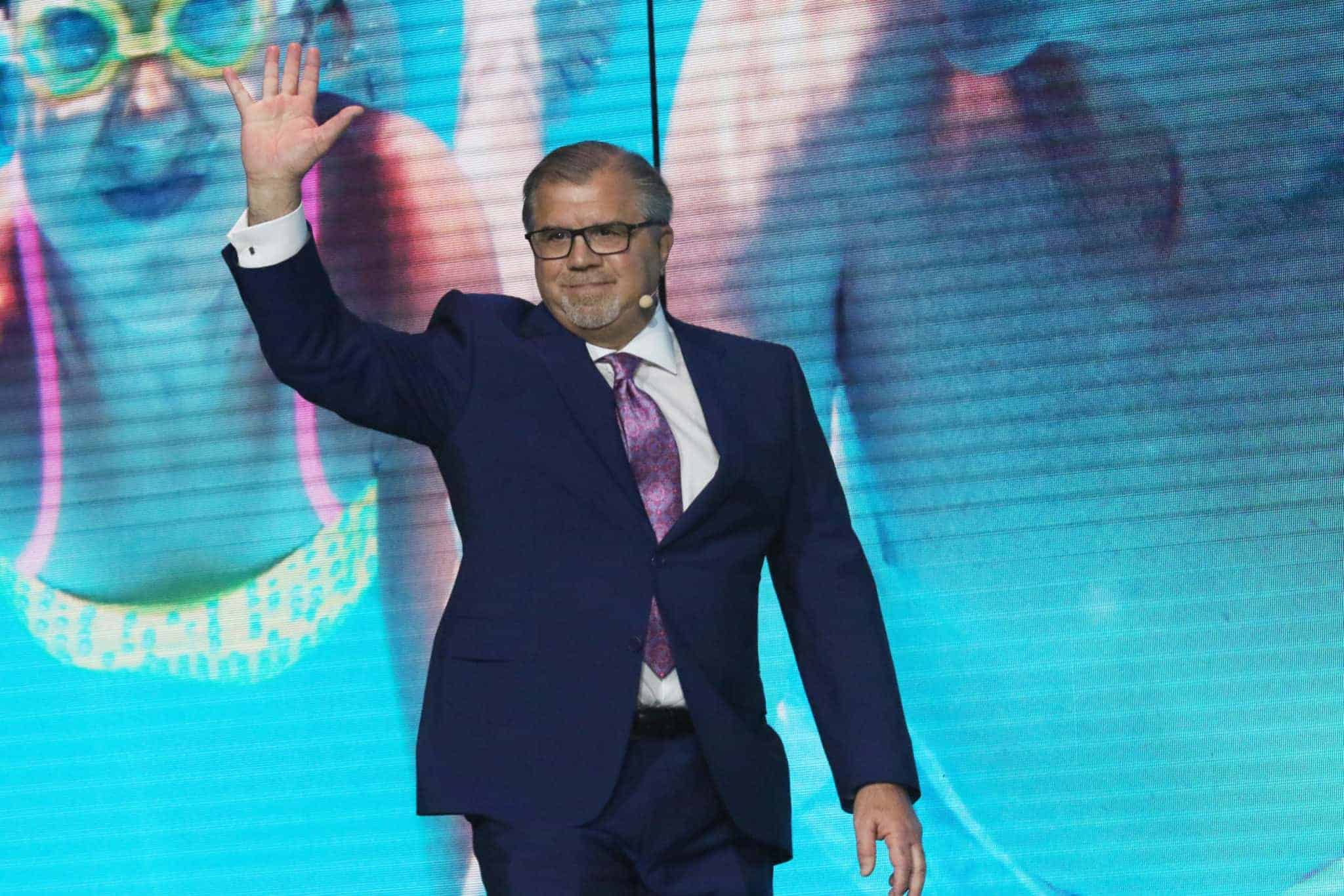 "We compete for the vacationing consumer's business every day," said Frank Del Rio, president and CEO of Norwegian Cruise Line Holdings Limited of that company's partnership with Royal Caribbean Group. "But we never compete on health and safety standards."
He added that while the industry has always had "rigorous health standards," the current crisis challenged them to "raise the bar even higher." It is with that in mind that the companies formed the Healthy Sail Panel, comprised of experts who have spent the past month developing protocols and plan to make their initial recommendations by the end of August.
Among the many experts working on the project are:
Co-chairs Governor Michael Leavitt (Secretary of Health and Human Services under President George W. Bush) and Dr. Scott Gottlieb (former Commissioner of the U.S. Food and Drug Administration)
Dr. Helene Gayle, who spent 20 years working with the Centers for Disease Control (CDC)
Dr. Julie Gerberding, former head of the CDC
Dr. Steven Hinrichs, who as director of the Nebraska Public Health Laboratory headed up the development of a program for the rapid identification of biological agents.
Dr. Michael Osterholm, an international leader on pandemic preparedness and handling.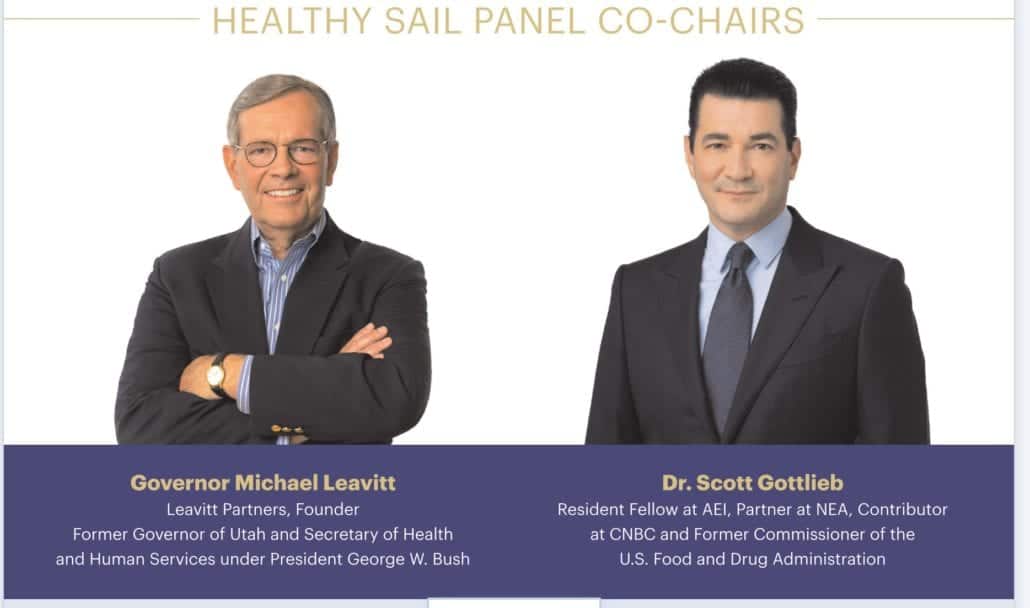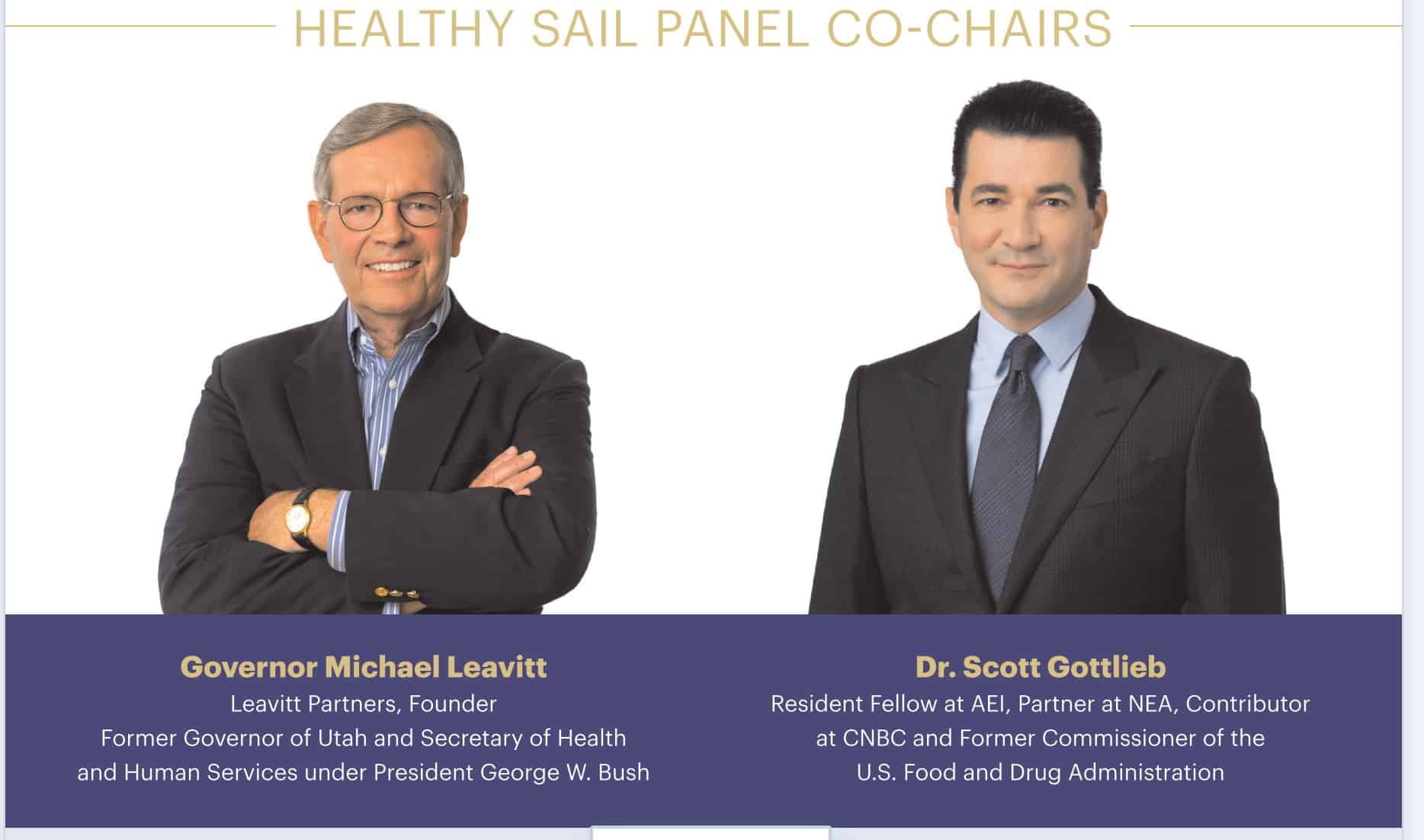 Speaking of the panel, Richard Fain, chairman and CEO of Royal Caribbean Group, said that, "Bringing aboard these respected experts to guide us forward demonstrates our commitment to protecting our guests, our crews and the communities we visit."
This development comes as the European Union's Healthy Gateways has released an extensive document listing their recommendations for measures to be put in place in order for ships to sail again.
READ MORE: New Cruise Guidelines Suggest Avoiding Buffets, Wearing Masks
Kelly Craighead, president of the Cruise Lines International Association (CLIA) praised the joint effort. "Health and safety are the highest priority for all [our members] as demonstrated by this initiative on the part of two of our largest members," she said. "We commend this and parallel efforts of all of our members, large and small, who are working tirelessly to develop appropriate protocols based on input from health authorities and medical experts in the U.S. and abroad."
To that end, the two cruise lines say that their work will be considered "open source," meaning it could be freely adopted by any company or industry that would benefit from the collective's scientific and medical insights.