Construction has officially begun on American Cruise Lines' latest coastal ship American Liberty, which will be the third new Coastal Cat in the line's Project Blue series.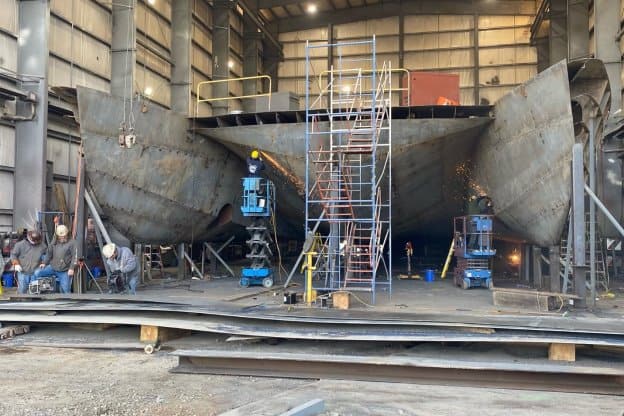 First announced this past January, Project Blue is a set of 12 small ships designed to cover almost any domestic cruise itinerary in the United States. The 105-passenger American Liberty is built for coastal operations and features a similar hull design to the line's other Coastal Cats. All of these vessels are being built by Chesapeake Shipbuilding in Salisbury, Maryland.
The first two ships in the series, American Eagle and American Glory, are scheduled to begin sailing next year. American Liberty is set for a May 2024 debut.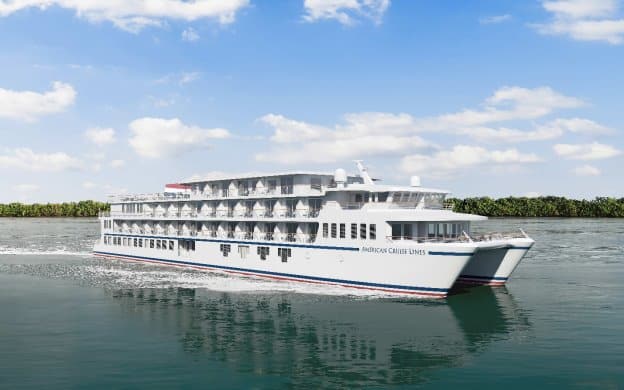 American Cruise Lines' Coastal Cats ships feature 56 staterooms and suites with balconies, spacious lounges, and multiple dining venues. Their catamaran hulls allow for a wide activity platform at the stern, equipped with kayaks and a large tender for in-depth adventures setting off directly from the ship.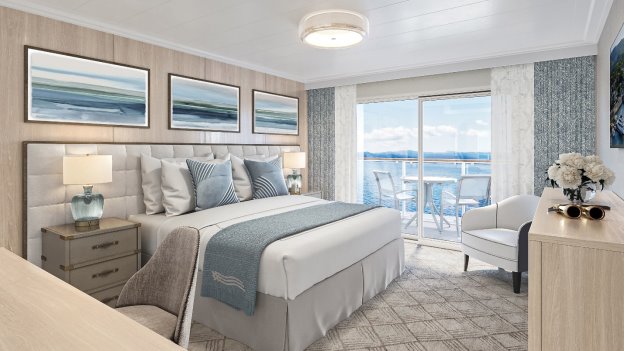 American Cruise Lines, which also operates voyages on America's rivers, has more than doubled its fleet in the past five years due to the introduction of its modern American Riverboats. This coming year is set to be the line's most exciting year yet, with 17 small ships and riverboats operating over 50 domestic itineraries in 35 states.
READ NEXT: MSC Cruises Christens Its Largest Ship Ever, MSC World Europa