MSC Cruises hosted the naming ceremony for its newest flagship, MSC World Europa, last night at the brand-new Grand Cruise Terminal in Doha, Qatar.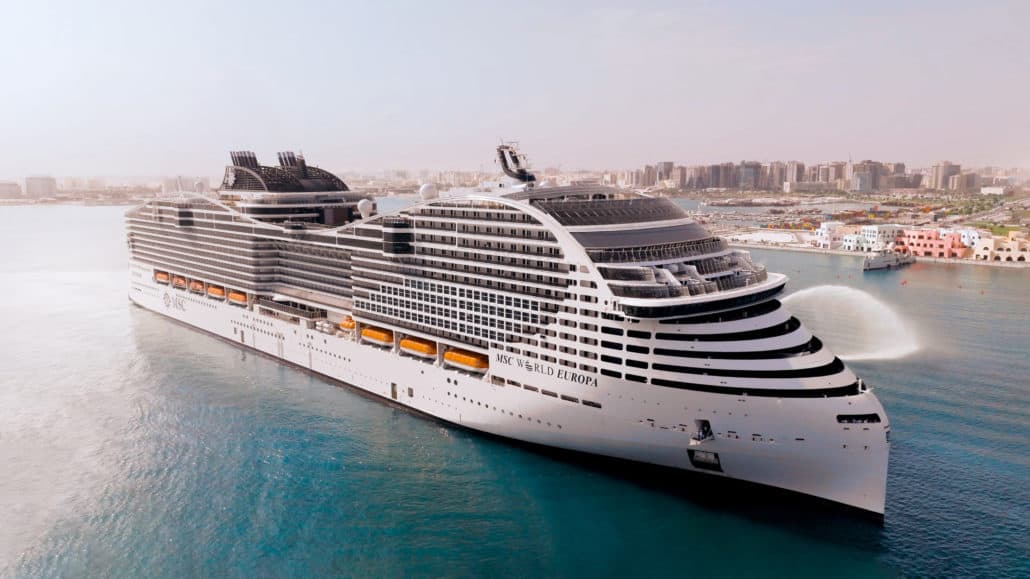 World Europa stands 22 decks tall, coming in at 215,863 gross tons with 2,626 cabins and over 430,000 square feet of public space. She's the most environmentally-advanced ship in the fleet, with multiple systems that reduce emissions and improve energy efficiency.
As part of longstanding maritime tradition, Master of the Vessel Captain Marco Massa and guests from around the world took part in the naming ceremony, which was hosted by comedian, producer, and entrepreneur Hamad Al Amari. Attendees enjoyed performances by local artists, a drone show, and video-mapping projection onto the ship's hull.
International singer Matteo Bocelli presented his solo work for the first time ever in Doha, providing the grand finale performance of the evening. Following that, a fireworks display framed the Doha skyline and a gala dinner was served in a number of the ship's restaurants.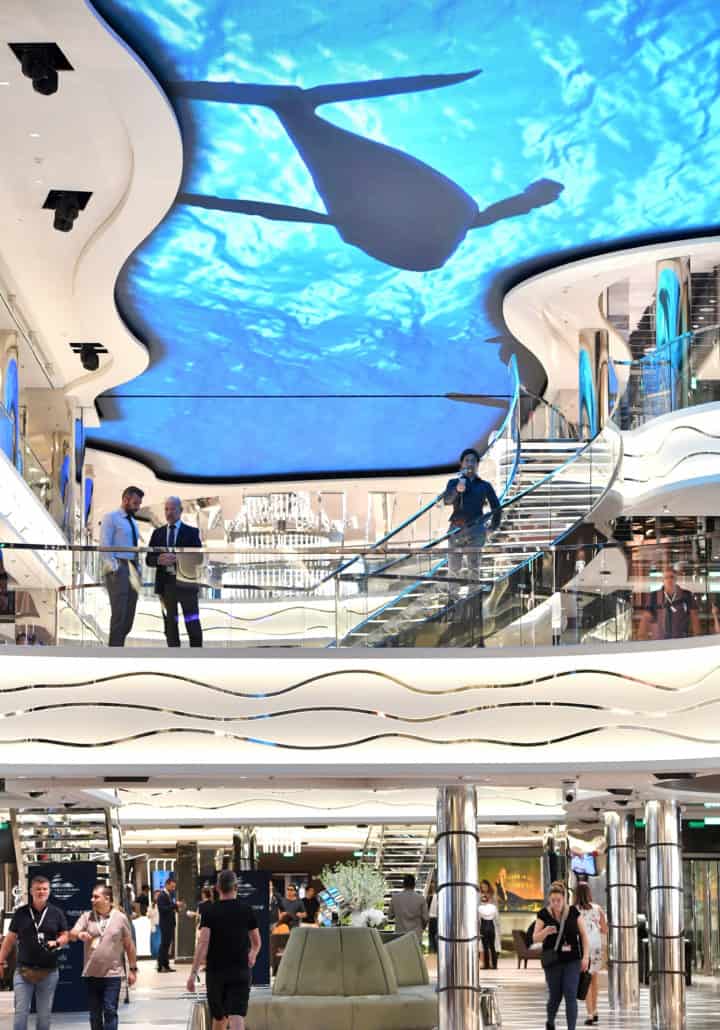 MSC World Europa is the first in MSC's World class, which will also include the recently-announced MSC World America, which will be based in the U.S.
World Europa features 33 restaurants, bars, and lounges, including six specialty restaurants and seven brand-new bar and café concepts. The vessel includes six swimming pools, a huge kids' area, and MSC's most luxurious MSC Yacht Club to-date.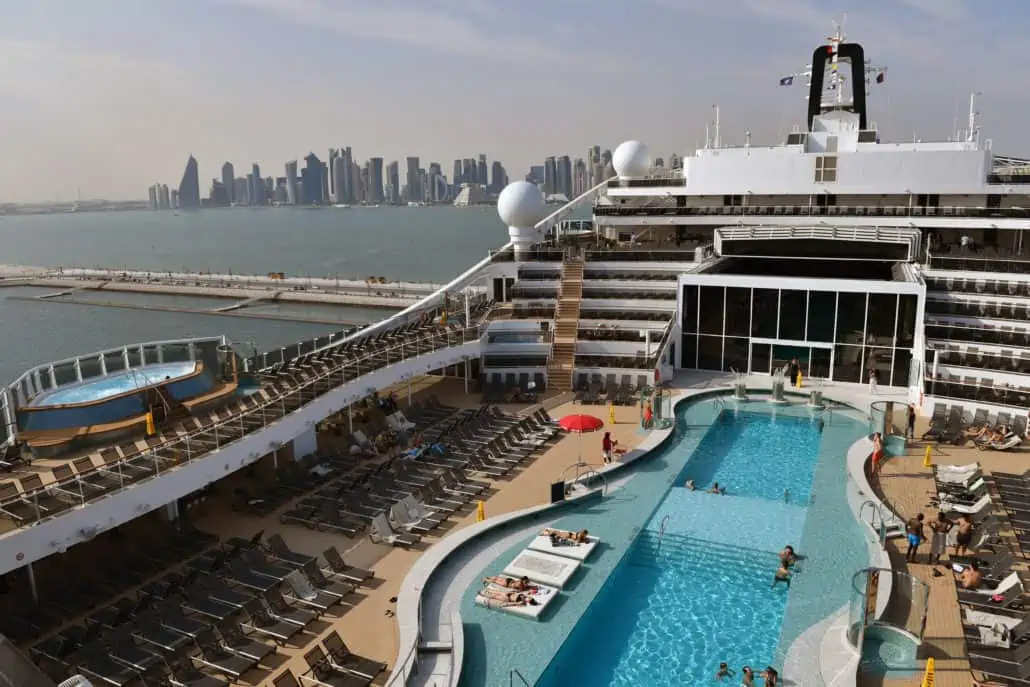 The ship will spend her inaugural season in the Middle East, offering seven-night cruises. In March 2023, World Europa will head to the Mediterranean, operating seven-night cruises there for the summer season.
READ NEXT: Carnival Venezia 2023 Voyages Released, Includes a Sailing With 9 Sea Days