Just further proving how much of an impact teachers leave on their students, Norwegian Cruise Line's "Giving Joy" contest has received over a million votes so far — and there's still more than two weeks of voting left!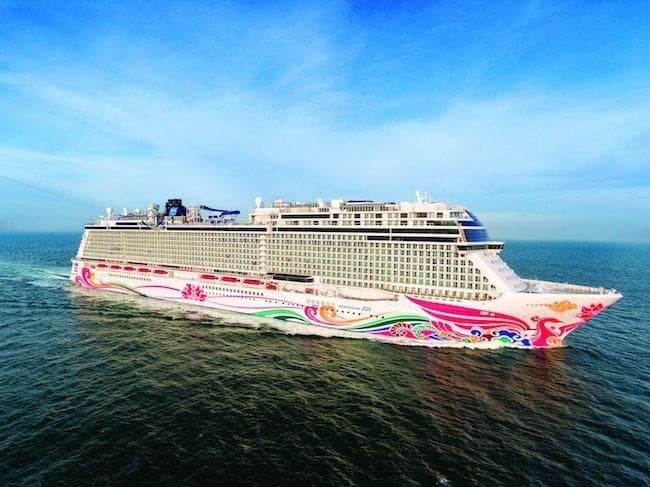 About the Contest
The "Giving Joy" contest gives educators the opportunity to be nominated for one of 15 free cruises aboard the line's Norwegian Joy cruise ship. Since the inaugural North American sailing falls during Teacher Appreciation Week (May 6-10, 2019), what better way to show your appreciation than with fun, sun, and sailing? And it doesn't stop there either, the 15 teachers with the most votes will also have a chance to win $15,000 for their school.
President and Ceo of Norwegian Cruise Line Andy Stuart has expressed how amazed he is with the massive response they have received.
"We knew this campaign would strike a chord, but we have been blown away by the response," Stuart said. "Recognizing and rewarding teachers, who often are unsung heroes in our society, is resonating with our guests and we couldn't be happier. As I've said, through this effort, we are able to celebrate the power of education and travel, and reward those who have taken responsibility for our future, our children."
How You Can Nominate Someone
Have an outstanding and impactful teacher in your life? You can still nominate — and vote — for them between now and April 12, 2019. NCL seeking nominations for, "certified and accredited teachers in the U.S. and Canada who are inspiring joy in the classroom."
The winning sailing is all-expenses paid, including airfare to and from an award-ceremony held in Seattle, Washington on May 3, 2019.
"I encourage everyone to nominate the teachers in their life," said Stuart. "This is an opportunity to publicly say 'thank you' and recognize the outstanding efforts they make every day."
Nominations can be made at nclgivingjoy.com