Carnival Panorama guests found out late Saturday evening that their trip was being both postponed and shortened. This after a long day spent awaiting test results which, as of 11 p.m. EST, had not yet arrived. Once the test came back negative, guests were allowed to disembark, new guests boarded and the ship set sail late Sunday afternoon.
What Carnival Told Panorama Guests
Just after 8 p.m. PST, Carnival Panorama guests received an E-mail explaining the situation while expressing the company's "appreciation for your patience and cooperation throughout the day."
The ship arrived at Long Beach early Saturday as expected, but disembarkation was delayed after one ill passenger was taken to the hospital. There, a coronavirus test was run "out of an abundance of caution", with the ship and her passengers put into a holding pattern while Carnival awaited the test results.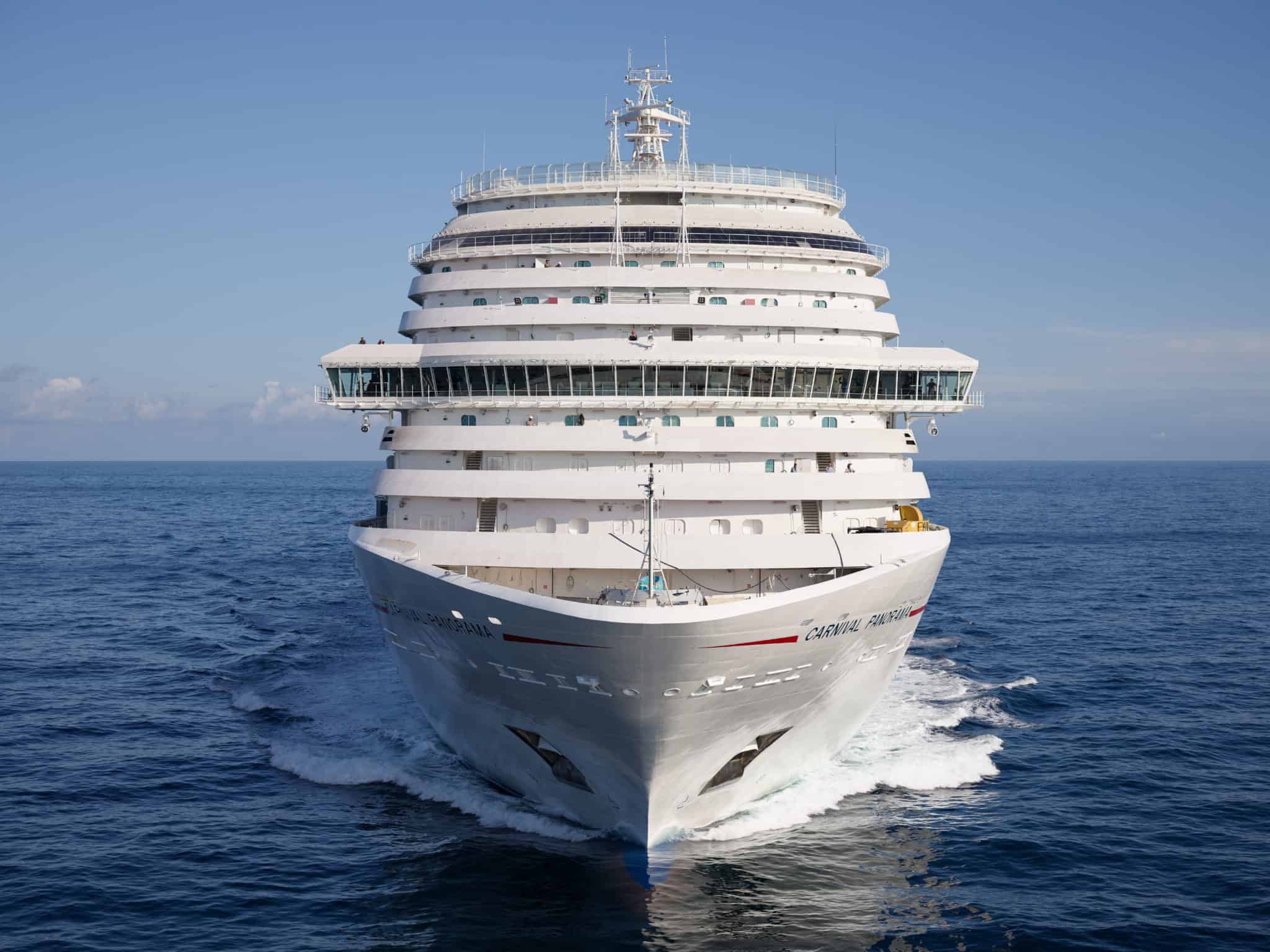 Although it was hoped the results would be received by around 6 p.m. PST, that proved not to be the case.
In a statement sent to Cruise Radio, Carnival said that they were continuing to await test results from a guest taken to a hospital in Long Beach, California, earlier in the day. "We have advised our onboard guests that their debarkation will be delayed until we have approval from the authorities. While we hope the results will still come this evening, we have no control over timing. As soon as we hear, we will give guests the opportunity to depart the ship if Customs and Border Patrol agents are still available."
READ MORE: Carnival Modifies Cancellation Policy, Offers Onboard Credits
As for those waiting to set sail, the statement said that they "have been advised that embarkation will not take place this evening and that we intend to operate their sailing as soon as we have clearance from the authorities."
Unfortunately, the situation will require an alteration to the itinerary. As such, Carnival said their intention was "to embark Sunday for a modified six-day cruise. We are providing those guests hotel and meal reimbursement or the option to cancel with a full refund."
Guests To Receive Additional Onboard Credit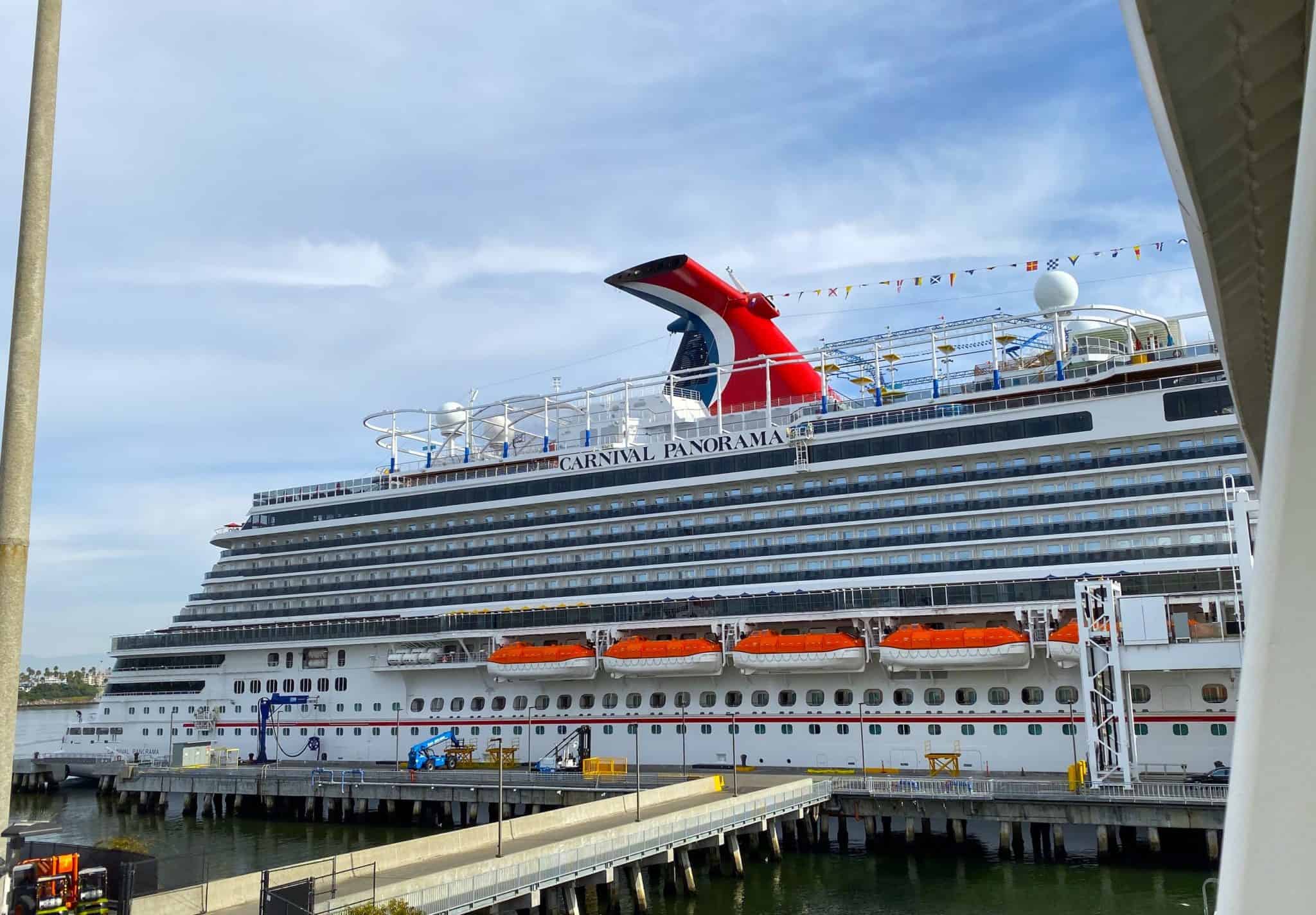 The letter received by guests offered more specifics. "It is clear, given the late hour, that we will not be able to conduct embarkation for your cruise this evening," it explained. "You will receive a pro-rated one-day refund of your cruise fare, in addition to the [$200 per stateroom onboard credit] we previously communicated this week."
READ MORE: Cruise Industry Working To Avoid Future Quarantines
To accommodate the shortened itinerary, the ship will skip their scheduled call to Mazatlan.
"We will provide you with an update tomorrow morning with your embarkation hours," the letter continued, asking that people not proceed to the cruise terminal until they had been told to do so.
"Should you need a hotel this evening," the missive concluded, "we will reimburse you up to $200 per room for lodging expenses and a $50 per person meal allowance."
Eventually, the test results came back negative, clearing the way for guests to disembark Sunday morning. That afternoon, the next set of guests boarded and the ship set sail on its shortened itinerary around 4 p.m.
Carnival Panorama Ship Tour