Costa Toscana, the newest ship in Carnival Corporation's Italian fleet, has gotten so much attention, even from those who are typically more focused on ships sailing out of North American ports.
Having spent a week on board Costa Toscana, I had a chance to get to know it more. Whether you're considering booking the ship or simply curious about how she's different from the vessels in the Carnival Cruise Line fleet, here are some of my takeaways: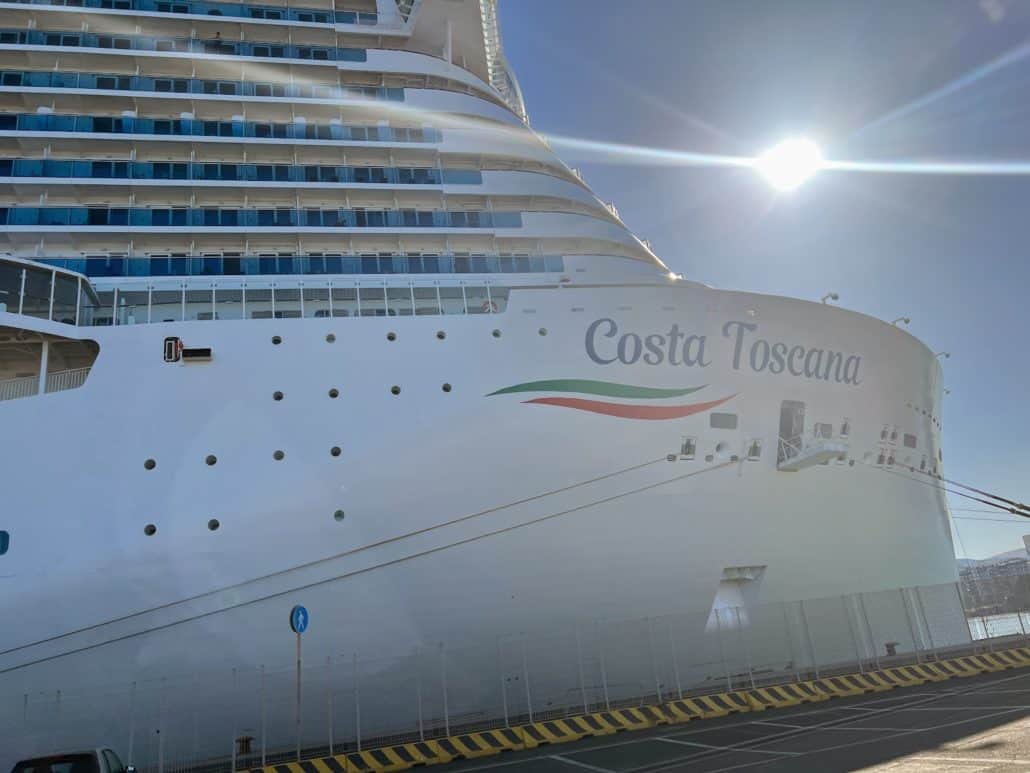 1. She's spacious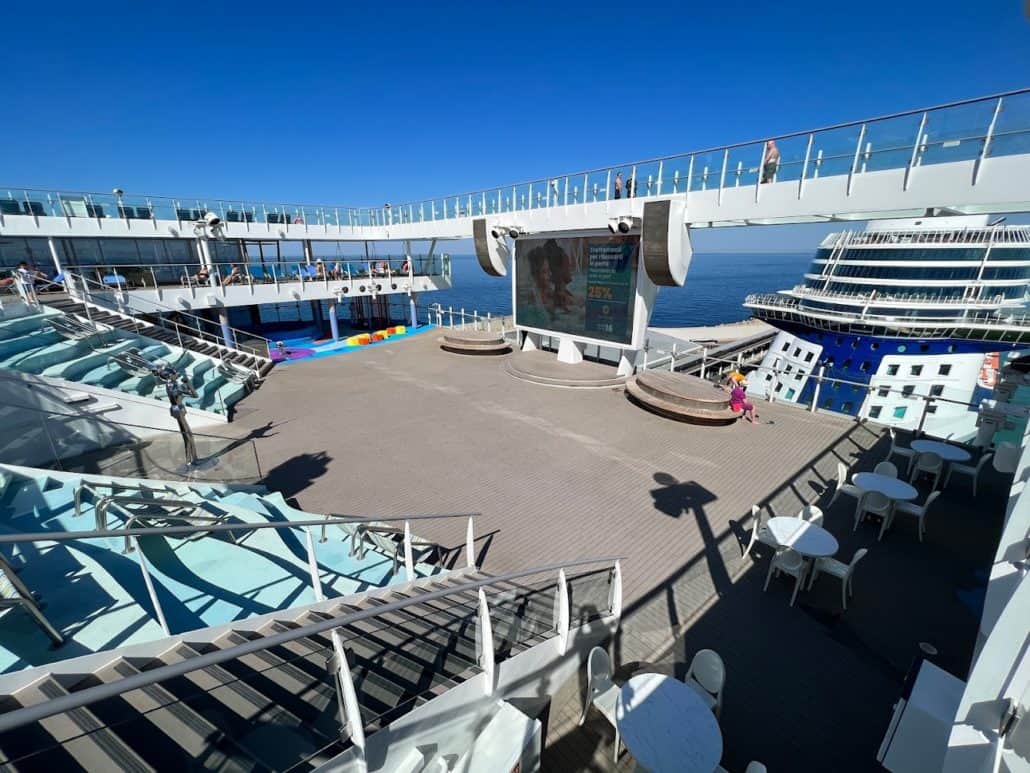 Even experienced cruisers can find the ship's size intimidating. But fret not; the ship is not crowded. Whether in one of the many indoor public spaces or the open-air decks, there's always room to move.
Want to find a quiet spot? Then head to the back of Deck 19, where I destress from to time. The large glass panels surrounding the area served as great windbreakers.
The outdoor promenade on Deck 8 also had plenty of spaces for seating, which is a popular place for small groups.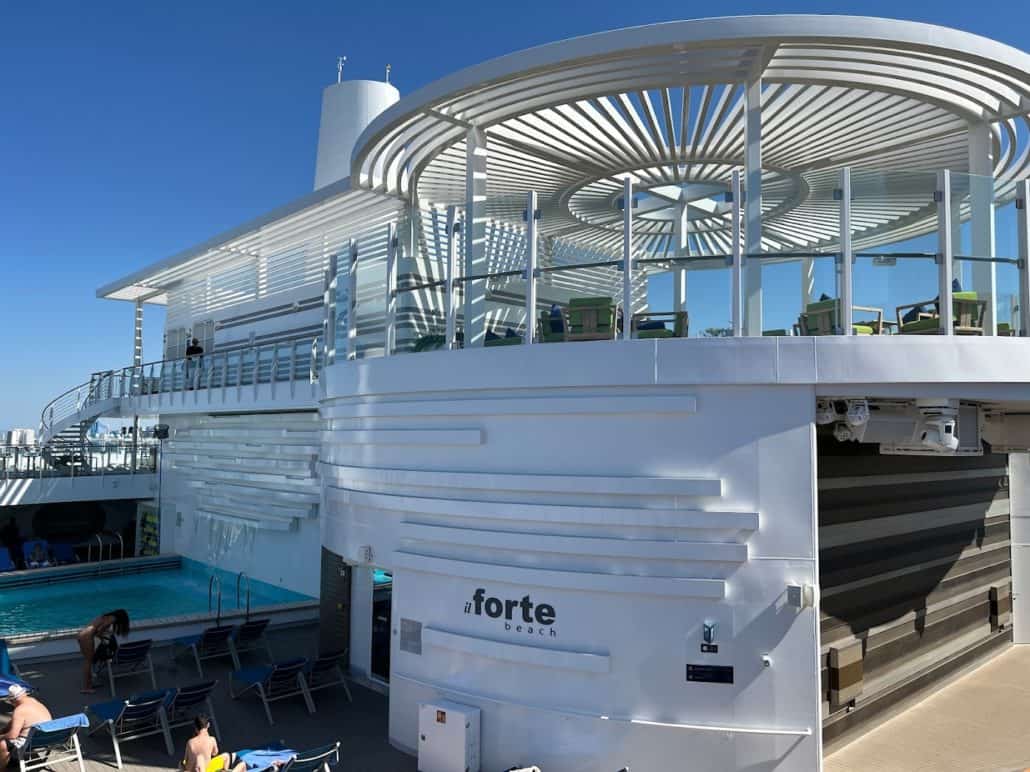 2. The lido deck is weatherproof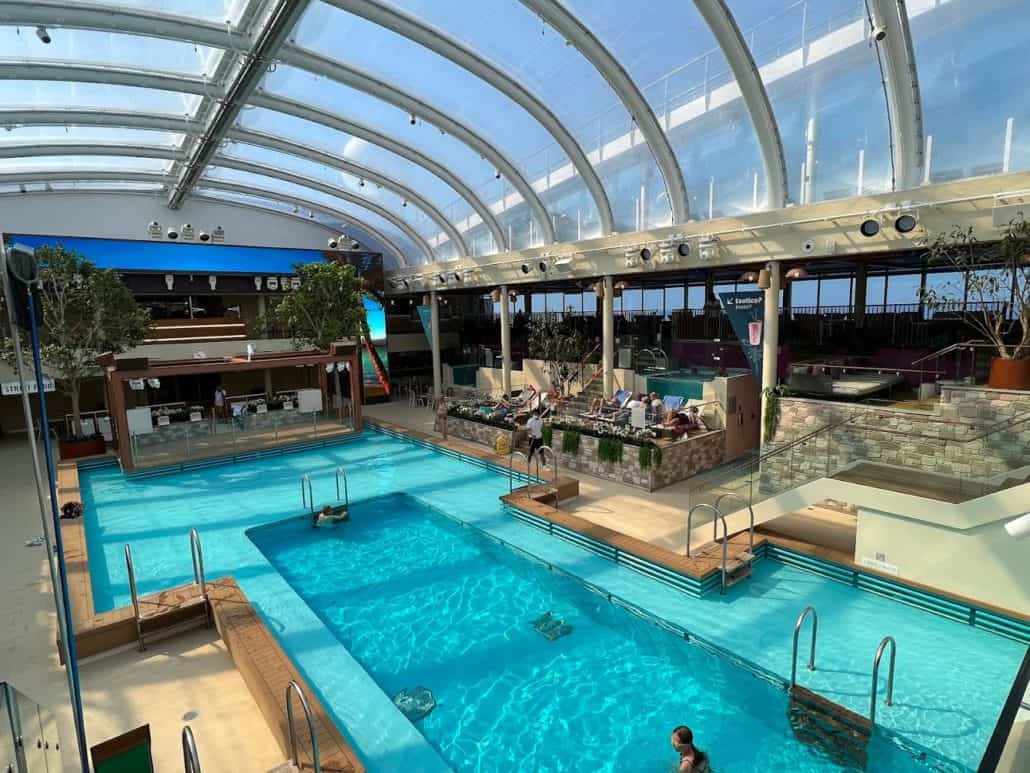 If you're used to sailing ships in North America, the lido deck may throw you off on this ship because it's enclosed. The reason is Costa Toscana spends the year sailing throughout Europe. With the enclosed area, guests can use hot tubs and pool year-round without freezing during winter.
It has access to the open air with huge sliding windows open throughout the day and closed during inclement weather. (The roof is not, however, retractable.)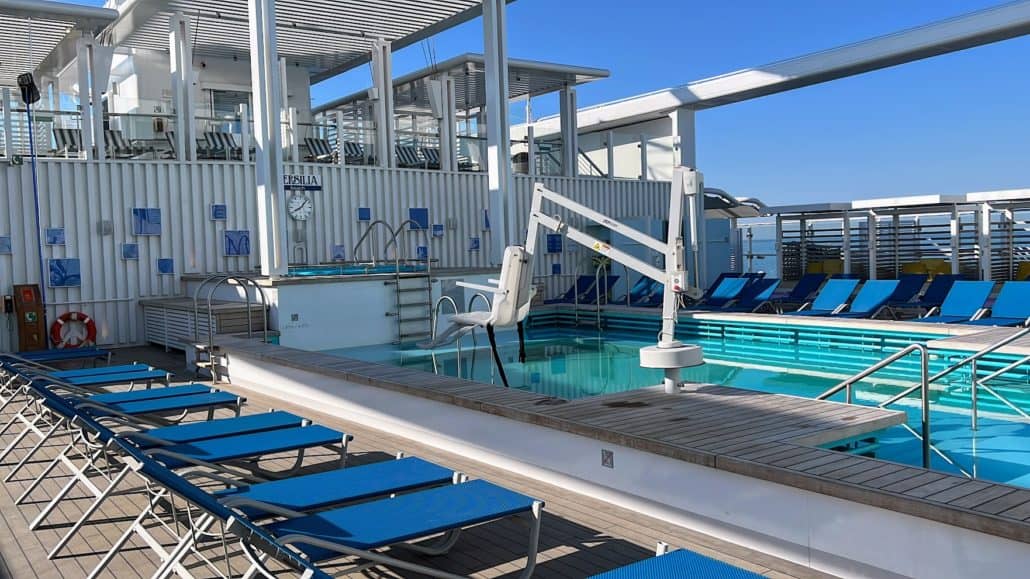 3. It snows every day on board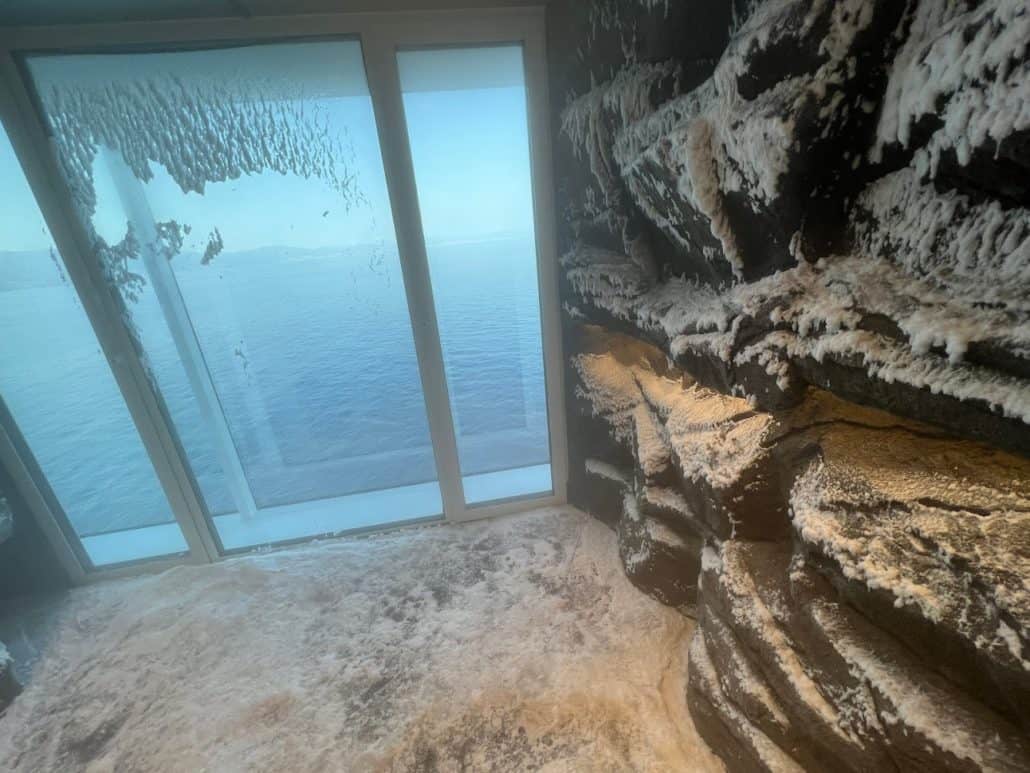 While this is not my first time experiencing a snow room at sea, it was my first time experiencing one as part of the thermal package. The spa consultant told me it's designed to lower your body temperature after spending time in the sauna; and at 14 degrees Fahrenheit, it snows year-round.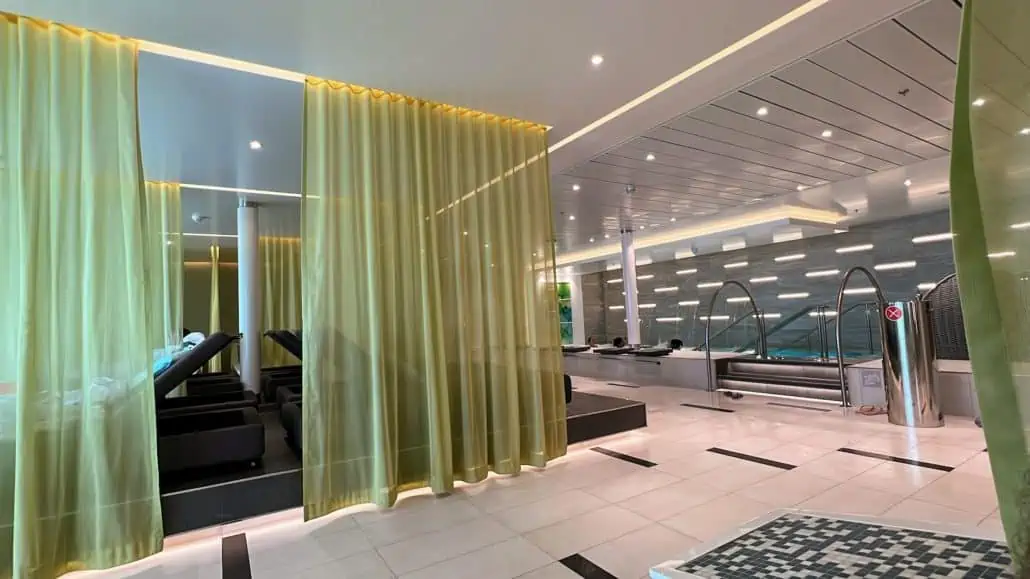 Other amenities include the loungers in ankle-deep water next to the thalassotherapy pool, the privacy curtains between the heated thermal loungers, and the floor-to-ceiling views of the ocean.
4. Food is handled differently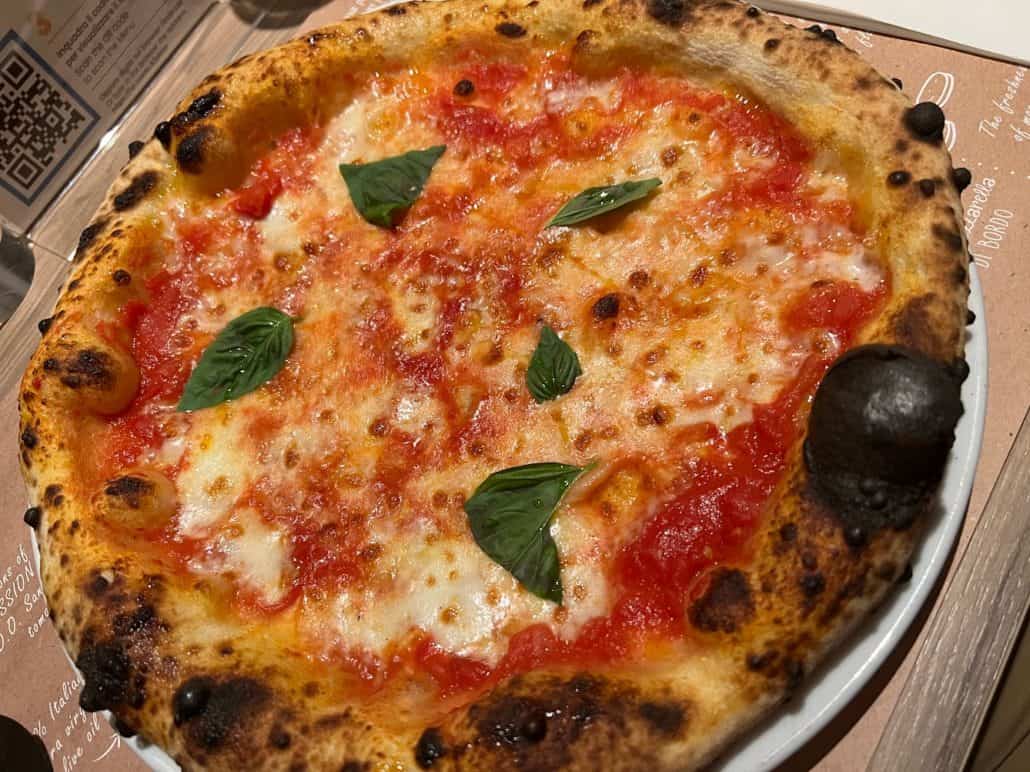 If there's one thing different on this ship, it would be their approach to food in general and restaurants. The buffet isn't open at dinnertime, the only other complimentary venue is the main dining room, and the other restaurants have fees.
Now, it's important to know that the fees charged for food are minimal and were, based on my meals, totally worth it. I was skeptical about the whole pay-for-food option. But I was thrilled by the combination of low prices and great food.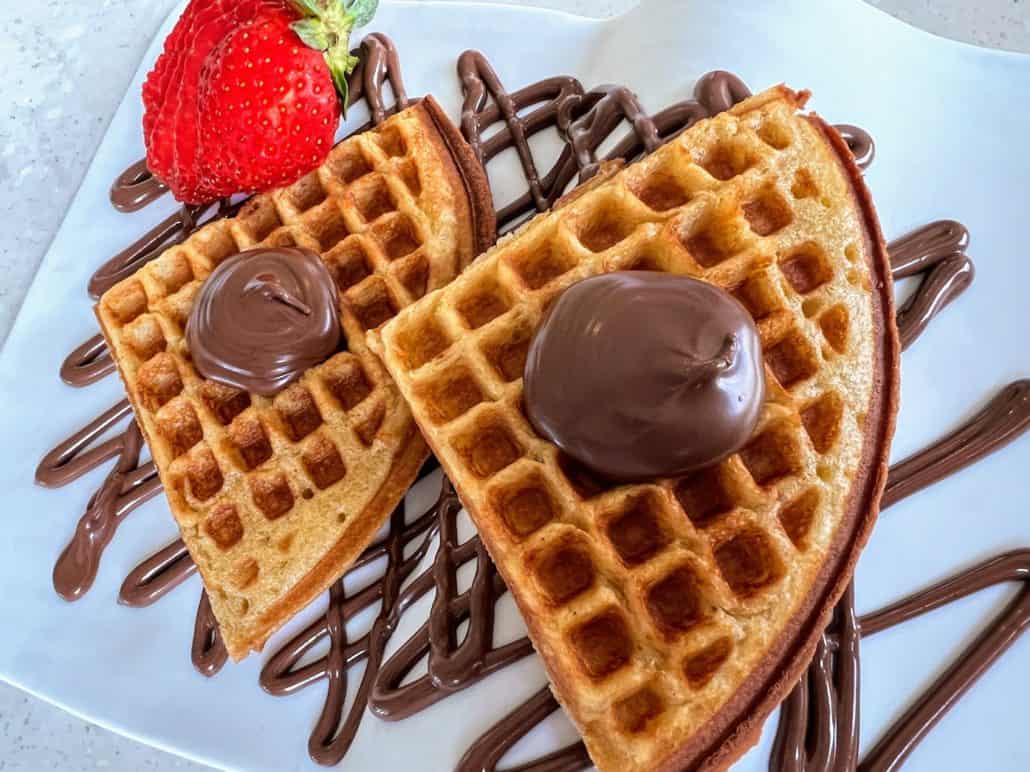 When it comes to paying extra for food on a cruise, I think of it the same way I upgrade my airplane seat or pay for premium tickets at a concert. I'm in if the price is right, and I think it'll be worth it.
Some of the food options with a surcharge that stuck out were the Pummid'Oro Pizzeria with sourdough oven-fired personal pizzas, crepes at Nutella at Costa, a burger at The Salty Beach Street Food, and the Heineken Bistro.
5. The theater is pretty small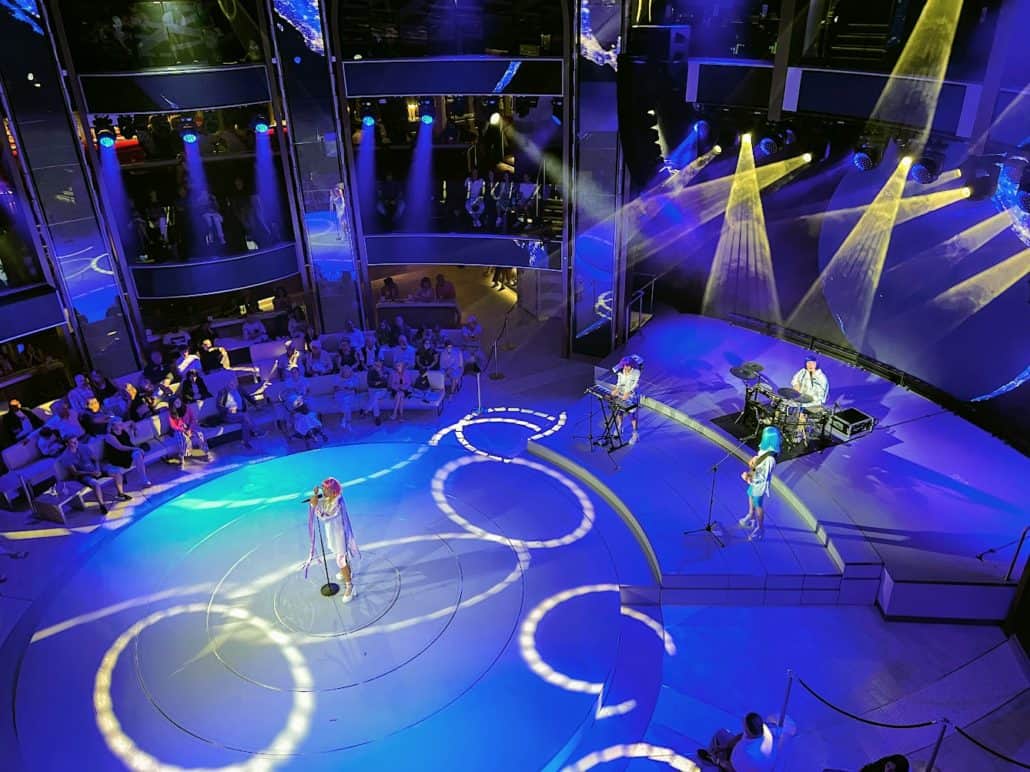 While there is a show theater on board, it isn't used for most production shows.
The forward main theater is half the size you'd typically find on a ship, making it feel more like a lounge than an actual theater. This is because the ship is set up in such a way that the big shows are staged in the colosseum, which is the central atrium on the ship.
With stadium-style seating on decks six, seven, and eight, guests can watch the show from a bar while eating sushi or sitting in the stands.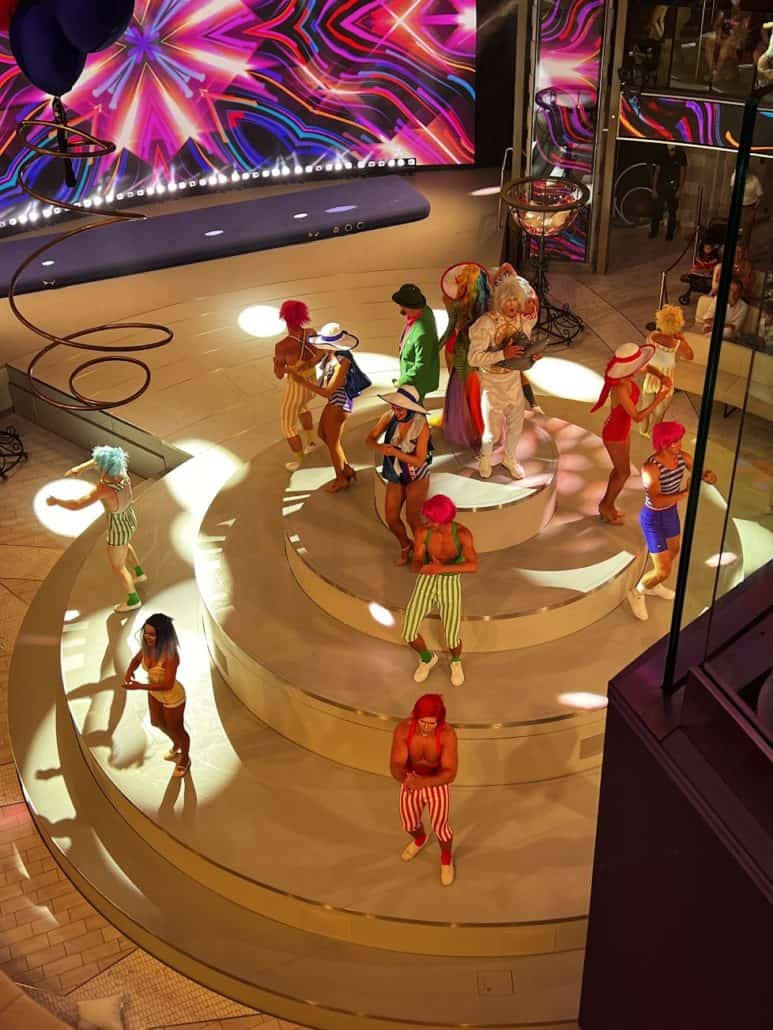 With state-of-the-art audio and visual components combined with an adjustable stage that rises and sinks into the floor, you never know what will happen next. Throughout the week, you'll see acrobatic performances, magic shows, cover bands, and live DJs.
6. The Skywalk is the best sail-away vantage point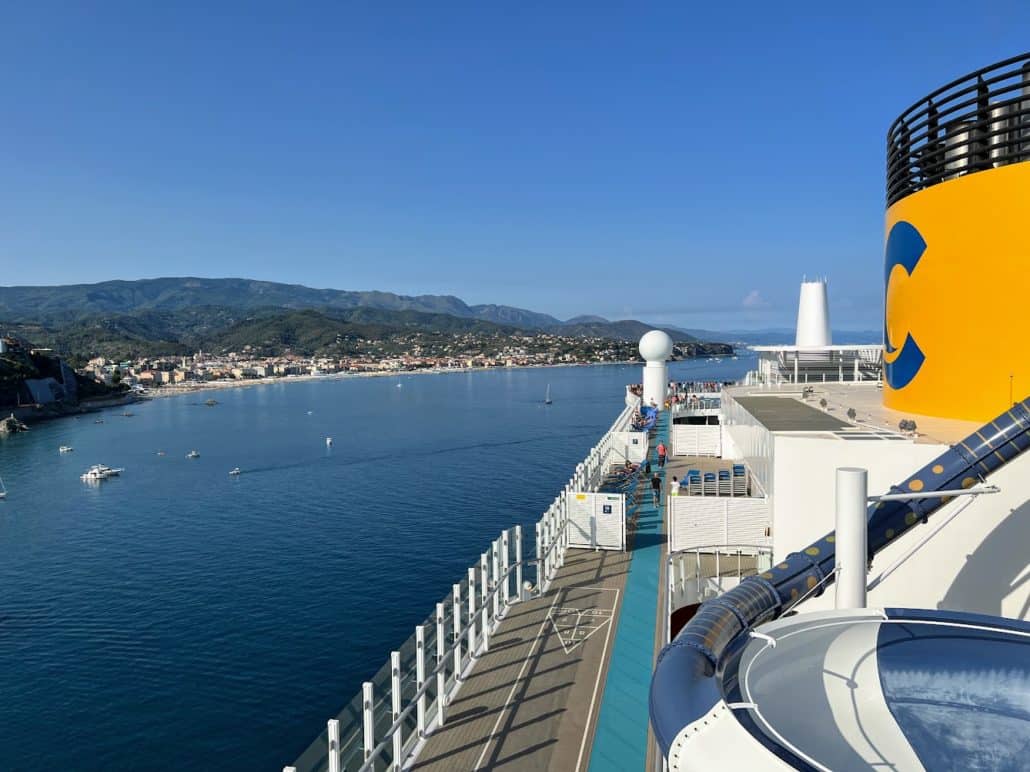 At first glance, I had no clue what the Skywalk was. It seemed like an extension of the waterpark or something.
Mid-sailing, I finally checked it out while we were docked in Barcelona. As it turns out, Skywalk is an elevated track that starts on the port side and ends on the starboard side. If you were looking at it from above, it would look like a big capital letter U.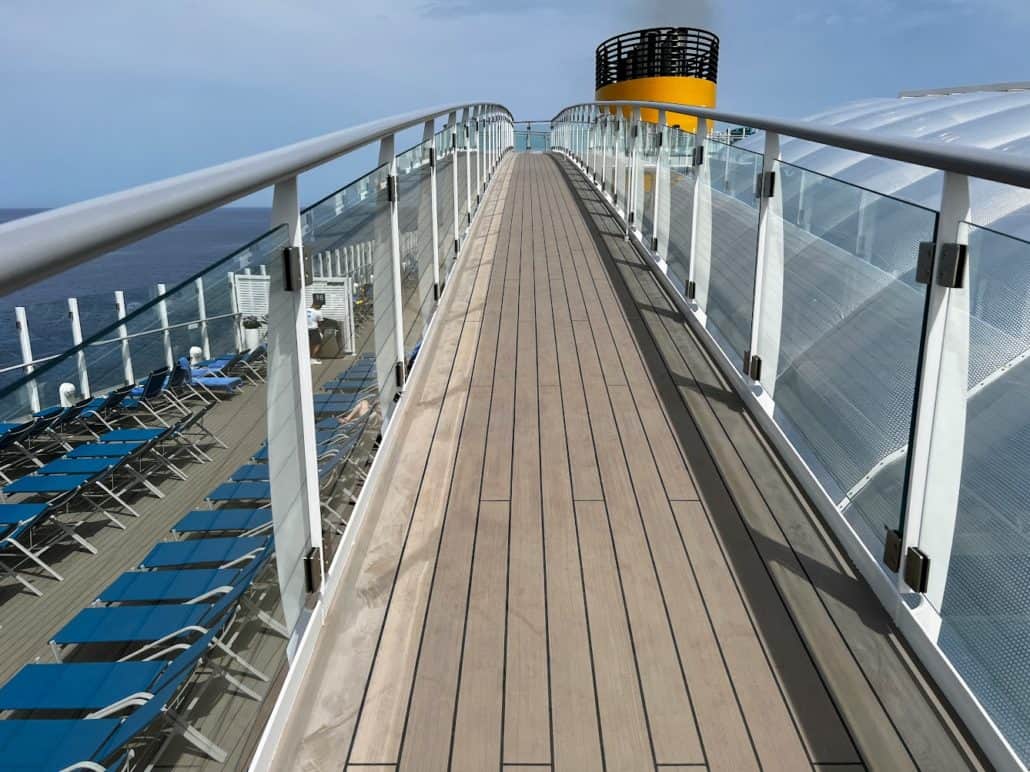 The bottom of the U has a platform that overlooks the waterpark, offering stunning views of sail away. If you want some good photos when the ship is leaving port, head up about 30 minutes before departure.
7. The buffet is closed for dinner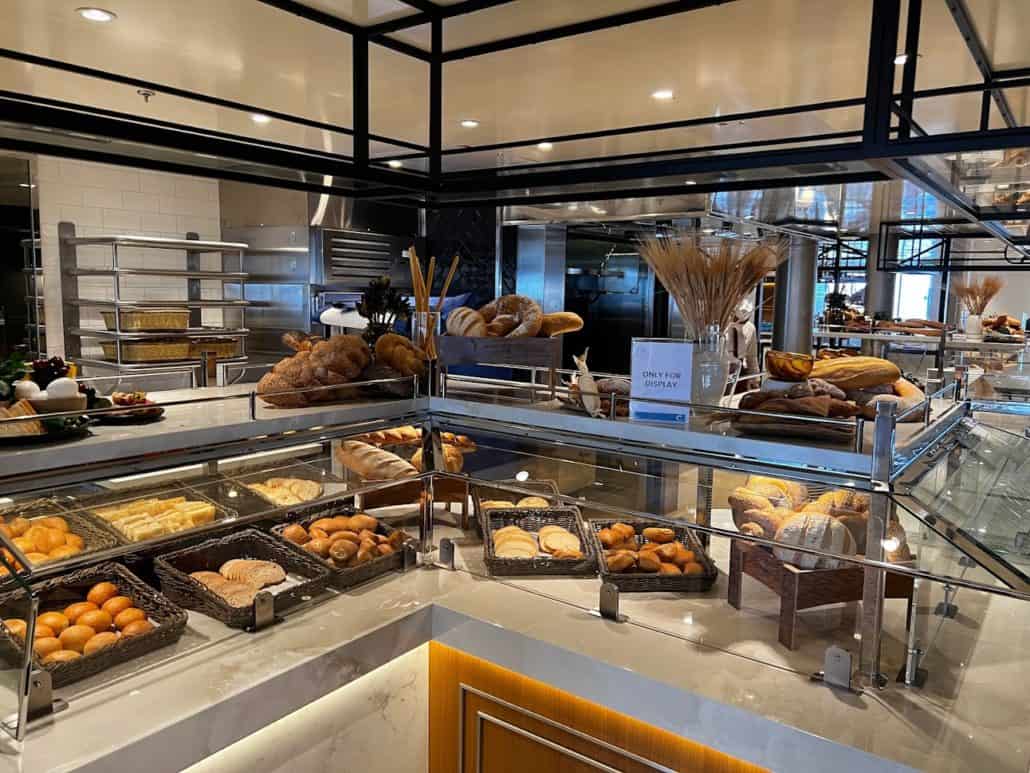 If you're a buffet person, you'll have to get your fill during breakfast and lunch because the buffet doesn't serve dinner.
Why? As it turns out, Italians are very big on the idea of families gathering around a table for dinner, and that concept carries over to their ships. So the buffet closes after lunch, only briefly reopening for snacks before dinner.
With that option unavailable, I put more thought into where and what I'd be having for dinner. As a result, I had a wider variety of food than I likely would have if the buffet had been open at dinnertime.
8. Technology is advanced on board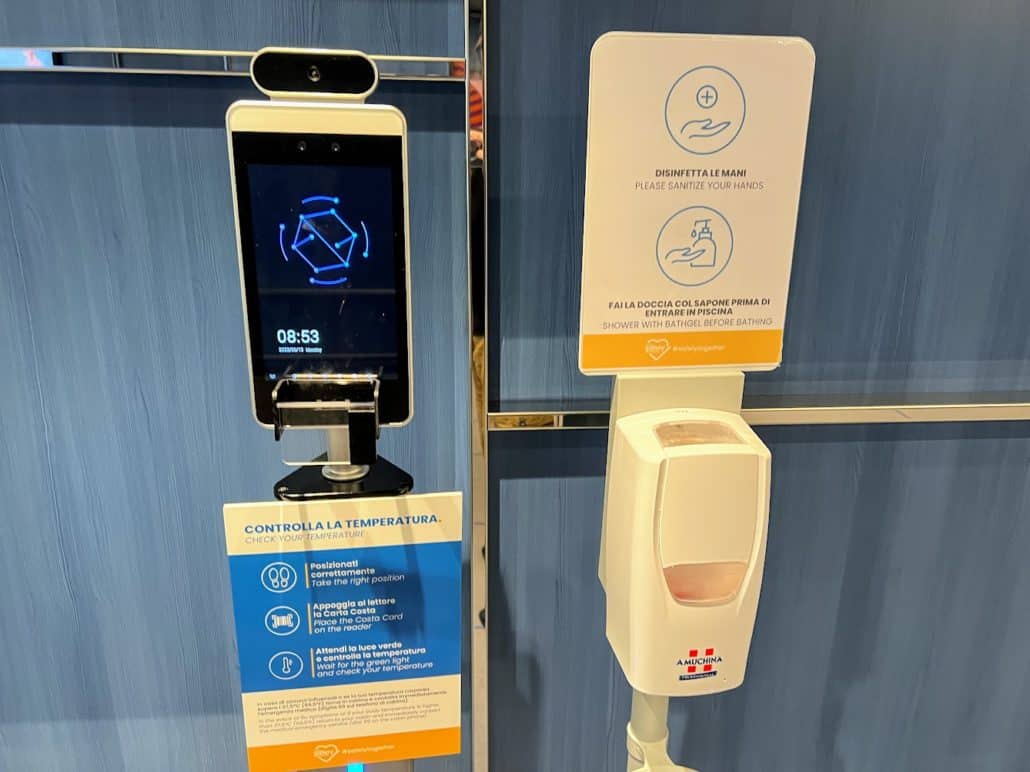 This ship uses all the technological advances available. From a cell phone app to interactive digital signage, Costa takes advantage of any opportunity to make cruisers' experiences convenient.
The ship also makes excellent use of large LED screens, which offer crystal-clear images featuring visuals of the ports you are visiting.
For example, while we were docked in Rome, a feed of the Trevi Fountain was broadcast on the three-level high LED wall in the atrium.
9. The ship offers multiple embarkation points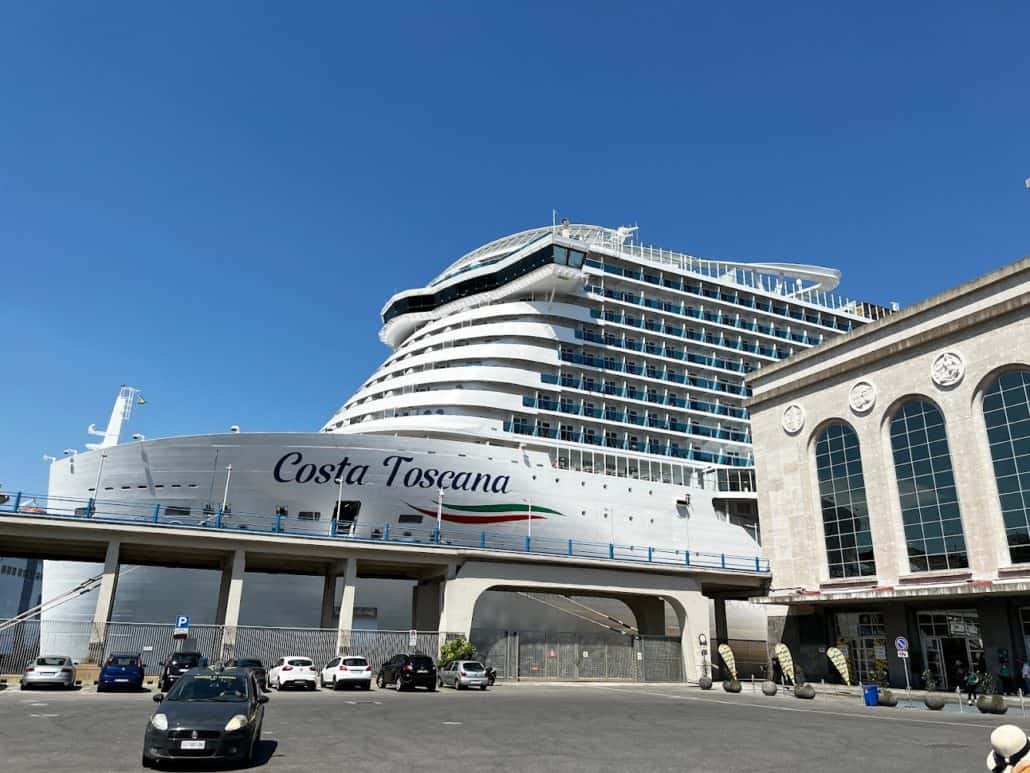 Many cruise ships in the Mediterranean operate what's known as a ferry schedule, meaning there are several different stops along the itinerary from which you can board and disembark for your seven-day cruise.
This doesn't mean that people can walk on the ship and take it from one port to another. Instead, while my round-trip voyage might start and end in Rome, yours might begin and end at one of the other ports being visited.
For instance, we embarked on Costa Toscana in Rome, stayed there for seven nights, and debarked in Rome a week later. If we wanted to embark and debark in Naples or Barcelona, that would also be an option.
READ NEXT: Costa Toscana Trip Report, Part 1: The Same, But Different
Pin it!