Members of the American Association of Retired Persons (AARP) have a new reason to sail with Holland America — consumable onboard credits from $50 to $200. The amount members get will depend on their voyage length and the type of stateroom they've chosen. Overall, it isn't a bad deal for an annual membership costing only $12.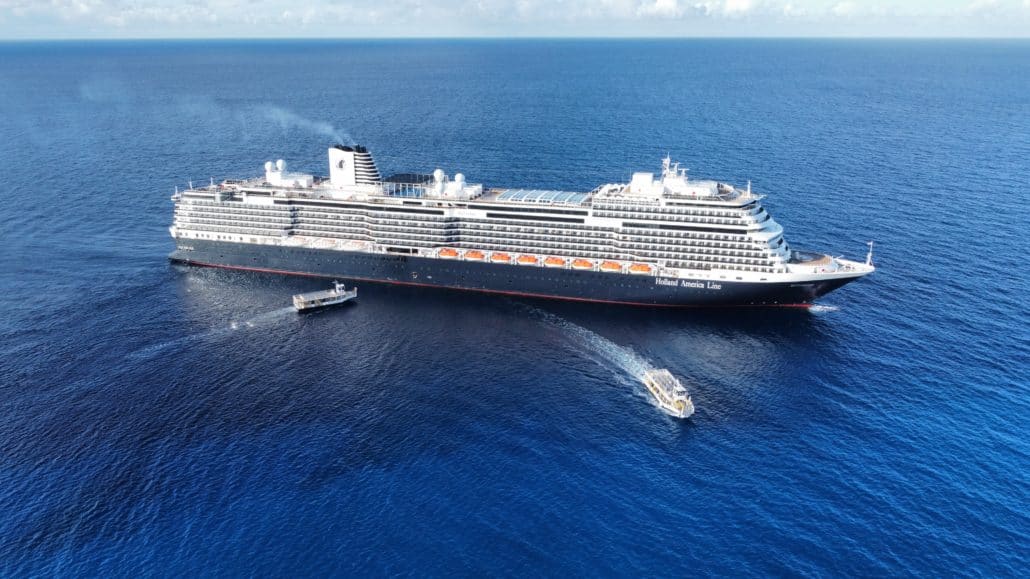 These credits can be used for spa services, shore excursions, specialty dining, beverages, and gift shop purchases. Unlike most other cruise line policies, these onboard credits can be combined with other promotional offers, including the Have It All packages with Wi-Fi, specialty dining, drinks, and shore excursion privileges.
According to Holland America's Chief Marketing Officer, Kacy Cole, the company is extending this promotion to AARP members because Americans over 50 are a key market, "Holland America Line is thrilled to extend this offer to AARP members, who are avid travelers and a key demographic for our brand. We look forward to enticing AARP members to join us for a cruise to one of the many incredible destinations we explore."
Moreover, she shared findings that around 18% or seven million of the AARP's 38 million members hope to go on a cruise in 2024. 
Applicable for All Sailings Except Grand Voyages
Which itineraries offer onboard credits? If you're an AARP member sailing on a Holland America vessel for at least a week, you qualify for them. This means that Grand Voyages, less than five days, aren't eligible. Meanwhile, passengers who've signed up for longer sailings, like the company's 59-day Legendary Voyages, are entitled to the credits. So, AARP members curious about Holland America's newest 42-day Ultimate Mediterranean & Atlantic Passage qualify for this offer.
This opens up many possible destinations for interested members, such as Asia, Antarctica, Alaska, Australia, Canada, the Caribbean, the Mediterranean, Europe, South America, Mexico, and more.
To take advantage of the credit, AARP members must book a Holland America cruise with their travel agents or directly with the cruise line. 
Go Deeper: Guide to Holland America Line