Virgin Voyages today announced that their first ship, the Scarlet Lady, will have a tattoo parlor on board. And in order to promote this unusual onboard offering, they're giving away a free cruise and 100 tattoos!
Is this the coolest cruise souvenir ever?
Since first announcing their intention to enter the cruise market, Virgin Voyages has worked hard to separate themselves from the pack. Every aspect of the rollout — from their "Making Ship Happen" tagline to the decision to market to an adults-only crowd — has been more in-your-face than is traditionally seen in the cruise sector. And now, they're once again finding a way to distinguish themselves by rolling out an at-sea tattoo parlor called Squid Ink.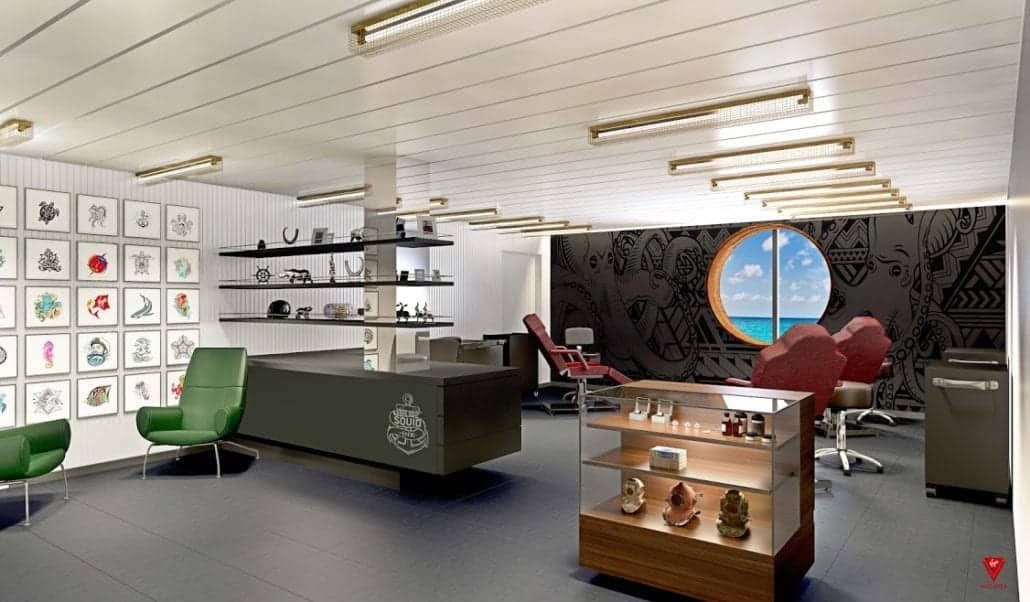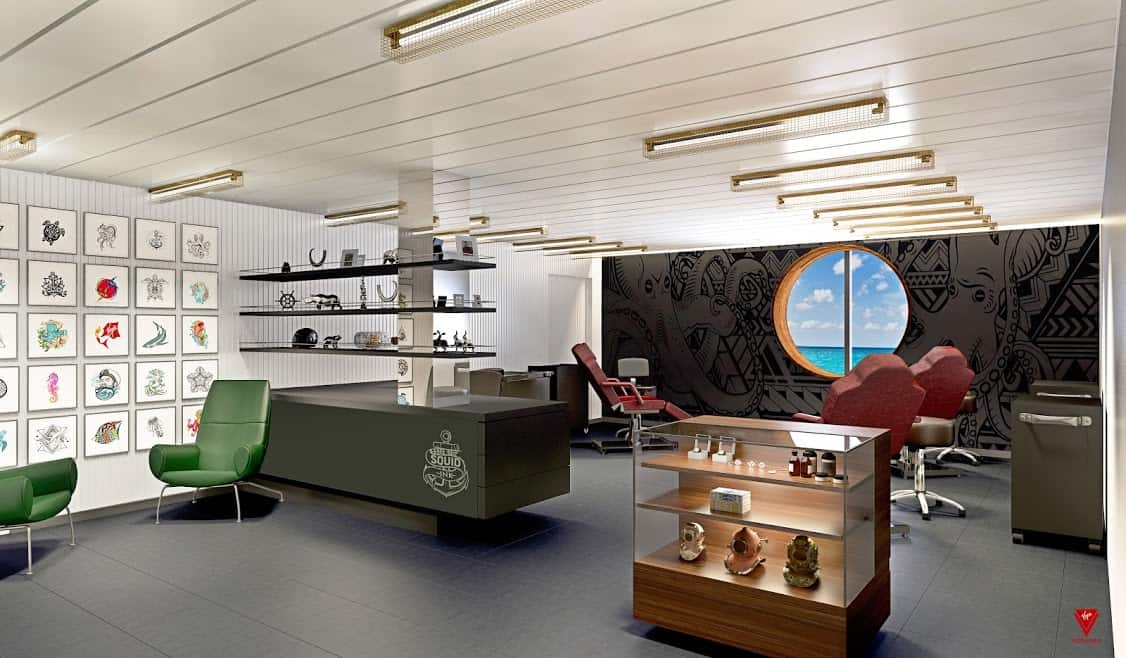 "Tattooing is a time-honored seafaring tradition," says Tom McAlpin, president and CEO of Virgin Voyages, "and we're continuing that legacy with rock and roll style by bringing some of the best ink artists to sea. Our sailors are looking to make lifelong memories, and we think there's no better way to commemorate their first voyage with us than with a souvenir they'll never lose track of."
READ MORE: 7 Things We've Learned About Virgin Voyages
Squid Ink will feature two full-time resident tattoo artists, as well as a rotating roster of guest artists who'll be well known to fans of their work. The tattoos offered by Squid Ink will all be created with World-famous Tattoo Ink original vegan ink, known for it's high quality and the fact it uses no animal by-products and does no testing on animals. Squid Ink will also offer body piercings and permanent makeup treatments.
How You Can Win a Free Cruise
What better way to draw attention to the new venture than with a giveaway? On Saturday, October 20th, the cruise line will give the first 100 people who show up at Manhattan's Soho Ink free micro-tattoos and a chance to win a free cruise for themselves and "a mate." To win, participants should head to the tattoo parlor — located at 285 Lafayette Street — by noon. On a first-come, first-inked basis, customers will get to choose between 10 nautical-themed micro-tattoos. They'll then need to take a picture and post it on their Instagram feed, tagging @VirginVoyages (which they also need to be following) with the hashtag #VVSquidInk.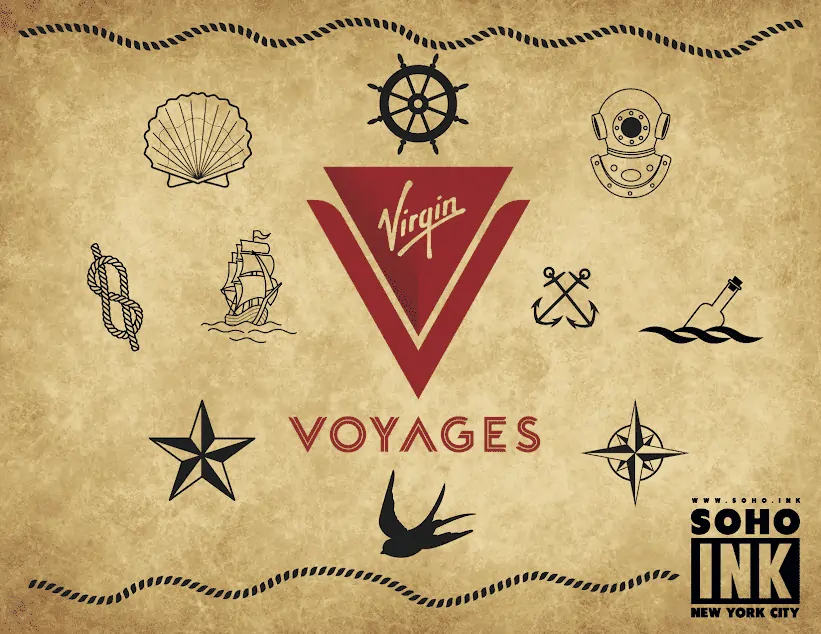 It's important to note that if you go with a friend (or group of friends), each entry must be submitted on a separate Instagram account, and there is only one entry allowed per person and account. One grand prize winner will be selected — on or around October 24 — via a random drawing of all the eligible entries, and they'll be notified by email or Direct Message on the Instagram account they used to submit their entry.
And what is that grand prize, you ask? A Virgin Voyages Caribbean Cruise for the winner and a guest. (The winner will, however, be responsible for any costs associated with getting to and from the port of departure, including airfare). To read all the rules, terms and conditions, click here.
SaveSave
SaveSave