The traditional muster drill will be getting a new look when passengers on several cruise lines next take part in the embarkation day ritual.
Royal Caribbean Group announced they are replacing the conventional safety drill — which involved lots of people gathering in generally close quarters — with a new interactive eMuster.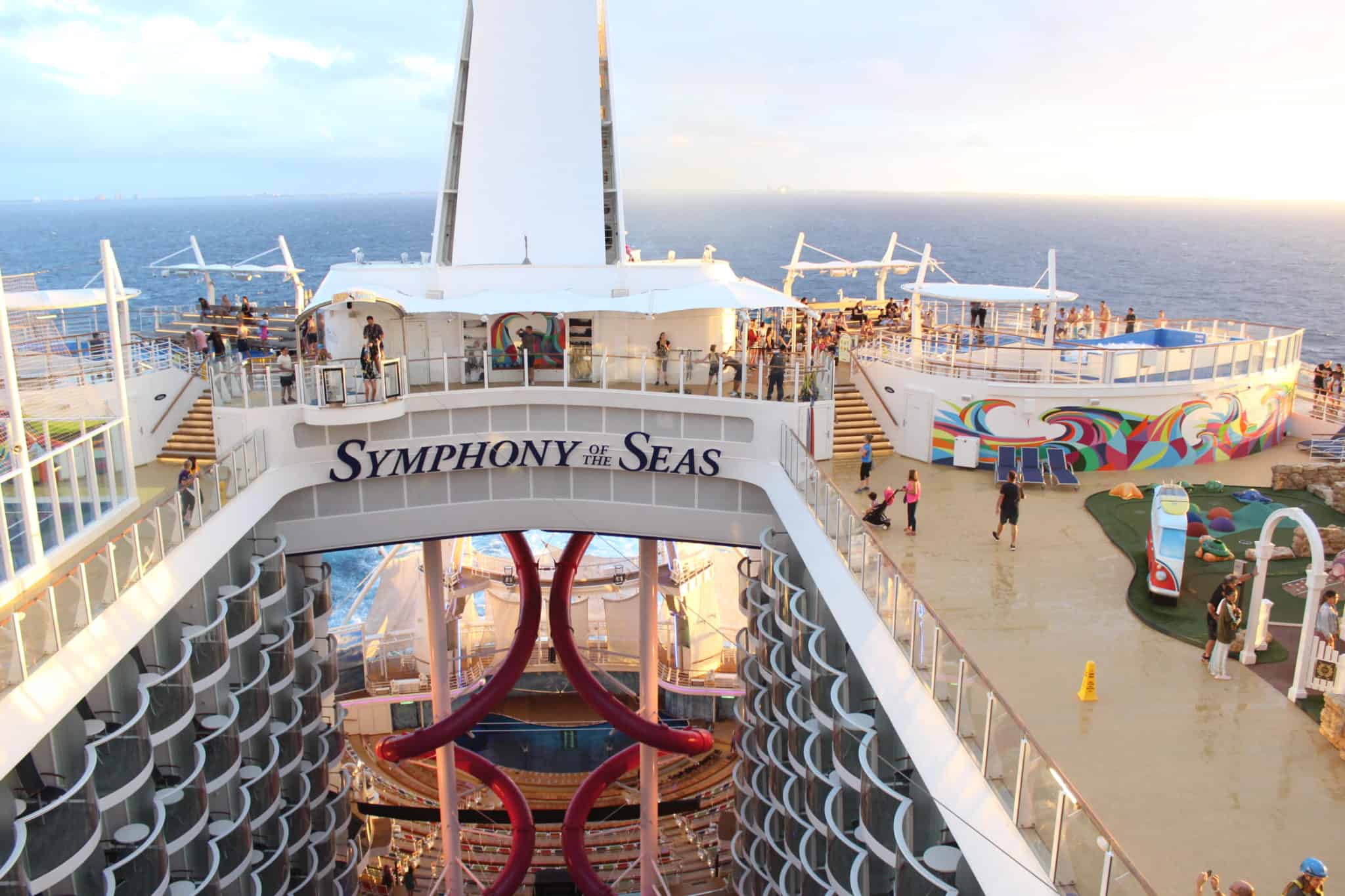 The move marks the first major change to safety drills in over a decade. The last major change Royal Caribbean made to its safety protocols was when life jackets were removed from staterooms in favor of being kept at the muster assembly stations aboard Oasis of the Seas.
How Muster 2.0 Works
Guests will review the safety drill information on their smartphone device or stateroom TV prior to setting sail, eliminating the need for large gatherings.
After the guest reviews the safety information, they will go to their assigned assembly station where a crew member will verify that each step has been completed and answer any questions the guest may have.
As required by maritime law, each of the steps will need to be completed prior to the ship's departure.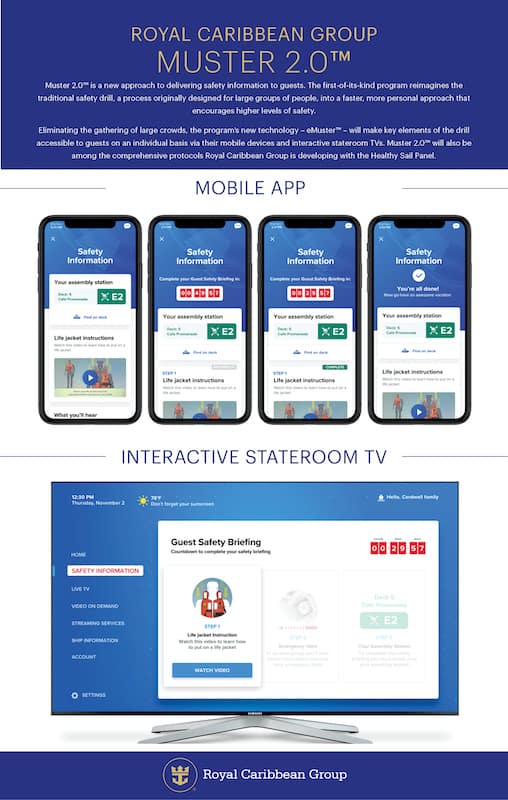 "The health and safety of our guests and crew are our number one priority, and the development of this new muster process is an elegant solution to an outdated, unpopular process," said Richard Fain, chairman and CEO, Royal Caribbean Group. "The fact that this will also save guests time and allow the ship to operate without pause means that we can increase health, safety and guest satisfaction simultaneously."
Royal Caribbean Won't Be The Only Line Using The New Muster Drill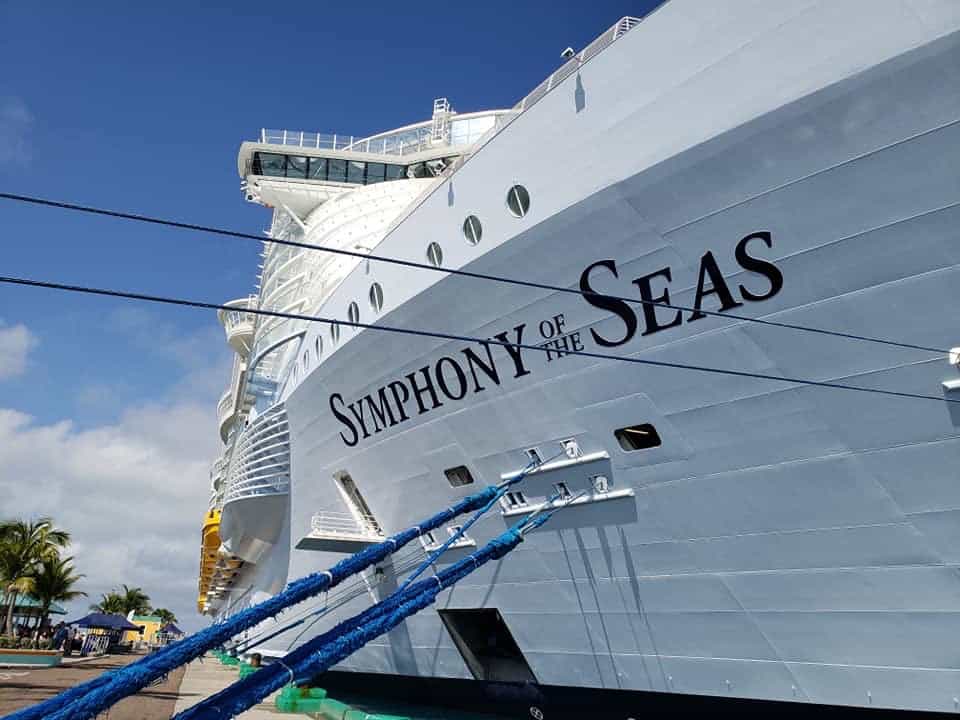 For months, cruise lines have talked about working together toward solving problems they are dealing with as an industry. With this — the first major change to come about as a result of the current crisis — that is definitely proving to be true: In addition to the lines operating under the Royal Caribbean Group umbrella (Royal Caribbean International, Celebrity Cruises and Azamara), the company is offering to license the patented technology to interested cruise operators, waiving the patent fees.
Licenses have already been granted to the company's joint venture, TUI Cruises, as well as Norwegian Cruise Line Holdings Ltd., the parent company of Norwegian Cruise Line, Oceania Cruises and Regent Seven Seas Cruises. This makes sense, given that earlier this month, Royal Caribbean Group and Norwegian Cruise Line Holdings announced the joint creation of the Healthy Sail Panel led by industry medical experts.
In April, Royal Caribbean Blog reported that Royal Caribbean Group applied for an eMuster patent.
An early version of Muster 2.0 was first tested on Royal Caribbean's Symphony of the Seas in January 2020 and received a positive response for passengers and crew alike.