Here are the top cruise industry news stories for Friday, October 27, 2023, and the stock report for Carnival Corporation (CCL), Royal Caribbean Group (RCL), and Norwegian Cruise Line Holdings (NCLH).
Cruise News Updates for Today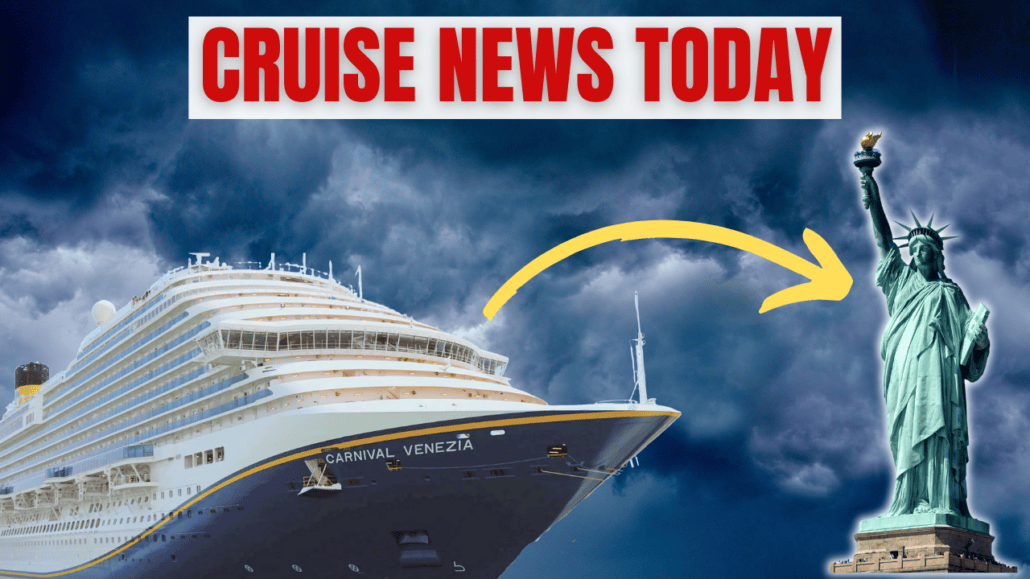 Hurricane Tammy Forces Carnival Ship to Reroute
A cruise to nowhere. Carnival Venezia's five-night cruise to Bermuda has been rerouted due to the adverse weather conditions from Hurricane Tammy.
The captain informed passengers that strong winds from the distant storm made it unsafe for the pilot to board and dock in Bermuda, leading to the cancellation of the visit.
As compensation, guests will receive a $200 onboard credit per stateroom and a 50% future cruise credit.
Usually, cruise ships cannot sail without touching a foreign port, but cruise lines can file an exemption if bad weather conditions prevent them from docking.
Norwegian Escape and a Disney ship were also impacted.
Royal Caribbean Group Nets $1 Billion Q3 Revenue
One billion dollars in net profit.
Royal Caribbean Group saw a strong performance in Q3.
Their Q3 load factor rose to 110%, and they reported a revenue of $4.2 billion for the quarter, a significant increase from $33 million in Q3 2022.
CEO Jason Liberty emphasized the high demand for their cruises, especially in North America and Europe.
However, that cruise costs rose by 14.4% due to higher fuel prices.
When the new ships come online in 2024, their capacity will increase by 8%.
Allure of the seas is now sailing from Port Canaveral.
The ship will offer short cruises to The Bahamas and Perfect Day at CocoCay.
In preparation for Allure's arrival, the port expanded its parking by around a thousand spaces.
The Allure Is the world's fifth-largest cruise ship and joins Wonder of the Seas as well as Mariner and Adventure of the Seas in central Florida.
Cruise Line Stock Report
CCL 11.37, up .9%
RCL 82.88, up .8%
NCL 13.54, down 1.3%
Watch Cruise Radio News Brief [VIDEO]