One day after guests from Holland America Line's ship ms Westerdam disembarked, a passenger tested positive for coronavirus.
READ MORE: Cruise Line Continues Screening for Coronavirus, Cancels Voyage
American Woman Tests Positive After Leaving The Ship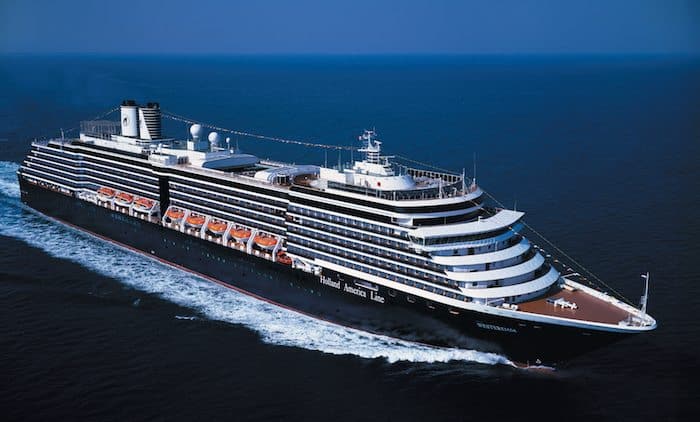 In recent days, the Westerdam had gained some notoriety as one country after another refused to let the ship dock due to fears that passengers might be carrying the coronavirus. Despite there being no evidence of anyone on board being ill, the ship was turned away by Thailand, Guam, Japan and the Philippines.
The countries rejecting the ship did so because it had previously stopped in Hong Kong, where numerous cases of the spreading virus had been detected. The captain and others aboard the ship repeatedly insisted that there was no evidence any of the 1,455 passengers of 802 crew members were ill.
READ MORE: Coronavirus, Cruises and Travel
Upon arriving in Cambodia, the ship was greeted by Prime Minister Hun Sen, who shook hands with departing passengers and handed out roses.
But only hours after being disembarked, an 83-year-old American woman who had been traveling aboard the ship has tested positive for coronavirus, according to Bloomberg news. The woman and her husband were among those who'd flown to Kuala Lumpur, Malaysia after getting off the ship.
She has been placed in isolation and is listed in stable condition, while her 85-year-old husband has thus far tested negative but remains under observation.
What Holland America Says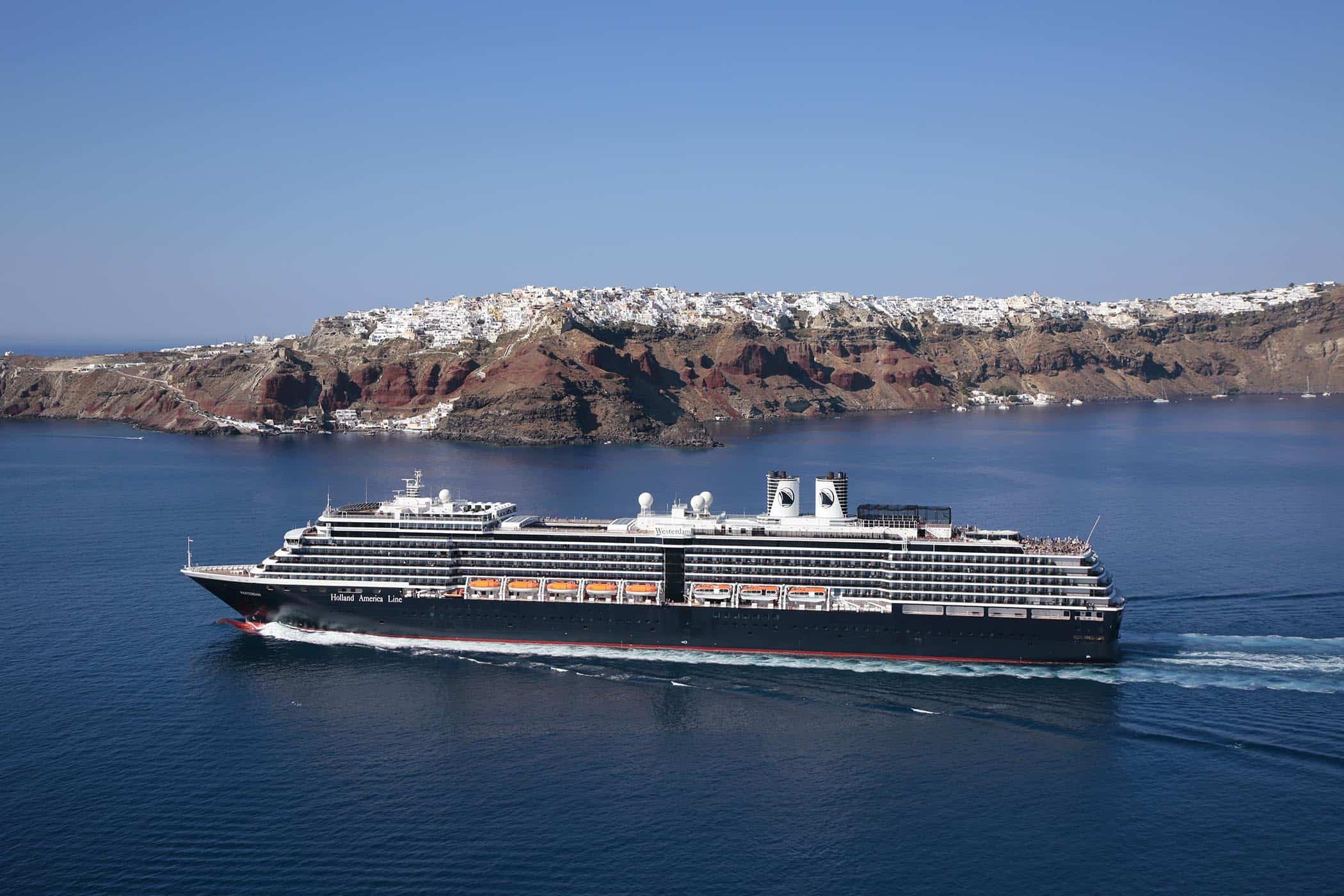 Saturday afternoon, Holland America Line released an update which read, in part, "While the first results have been reported, they are preliminary at this point and we are awaiting secondary testing for confirmation. We are working with officials in Malaysia, Cambodia and the U.S. [Center for Disease Control] as is standard."
In addition, their Twitter feed released the following statement: "On February 10, all 2,257 guests and crew were temperature-tested; not one person had an elevated [temperature]. Debarking guests completed a health form, all passports were reviewed to ensure no one had traveled through mainland China. During the cruise, [there was] no indication of Covid-19 onboard."
In a statement, Malaysia's health ministry insists that upon disembarking, guests underwent health screenings in Cambodia before being cleared to continue their homeward-bound journeys.
Despite this development, passengers who were essentially stuck at sea as the ship attempted to find a place to dock have mostly offered praise to the cruise line and the ship's crew.
Guest Christina Kerby, whose tweets were followed by many wanting updates from the ship, summed up the experience shortly after disembarking. "Last view of the Westerdam as I head for the airport," she tweeted. "I'm leaving a little piece of my heart behind on the ship with the wonderful staff and crew who made the adventure so memorable and will be continuing on their journey without us."
ms Westerdam Tour (2019)