Years ago, cruising was mainly thought of as something which appealed to seniors who were presumed to be using their walkers to toddle back and forth between the shuffleboard court and the buffet. But these days, cruise lines work hard to dispel that image and make it clear that when you step aboard a modern cruise ship, there's something for everyone, including the kiddies. But during this week's Cruise 360 conference — held in Fort Lauderdale's Broward County Convention Center — it was revealed just how far Royal Caribbean Cruise Line will go to make sure that the children of their passengers are as safe as possible.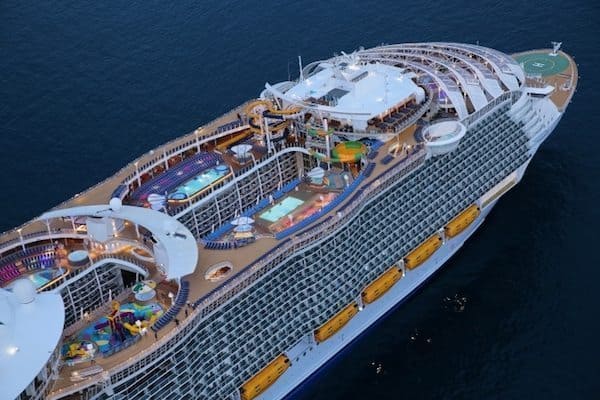 How They Are Keeping Kids Safe
During a popular event known as "The Hot Seat," Vicki Freed — the senior vice president of sales and trade support for Royal Caribbean International — spoke to a crowd made up largely of travel agents. And it was during this session that she revealed something which likely came as a surprise to many in the room. "One sensitive issue that I think is important for agents to know," Travel Pulse quotes her as having said, "is that 30 days before every sailing, we release our entire [passenger] manifest to the FBI. They do a complete scraping to see if we have any registered child offenders who are sailing on our ships."
READ MORE: Royal Caribbean Exec Reveals Industry Secret
In fact, the line believes strongly enough in keeping children safe that Freed told the travel agents, "We will protect your commission, but we ask these people not to sail with us because it's important that all families feel safe and secure" while on board.
Freed went on to explain that the line's commitment to safety, particularly when it comes to children, does not end there. She told the assembled agents that anyone involved in the various children's programs which are available across the fleet has "a minimum" four-year college degree in either early childhood education or something equally relevant to the age of the children whose care is being place in their hands.