On Friday afternoon, a scary incident occurred on the Queen Mary 2 as it unexpectedly detached from the dock at the port of Civitavecchia (Rome). As a result, one of the ship's gangways fell into the sea.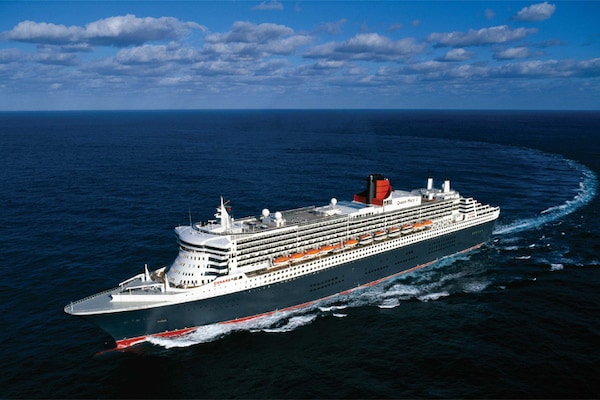 The ship's mooring lines broke as a result of strong winds. Thankfully, the assistance of tug boats enabled the ship to be recovered and brought back to the dock. There were no reported injuries.
As the Norwegian Breakaway happened to be nearby, Carol Wade — a passenger aboard that ship — tweeted a photo of the vessel after it broke free. "First day of our cruise from Civitavecchia," she reported. "Drama as the #QueenMary2 broke away from its moorings and almost ran into our ship, the Norwegian Breakaway. 3 tugboats came to the rescue."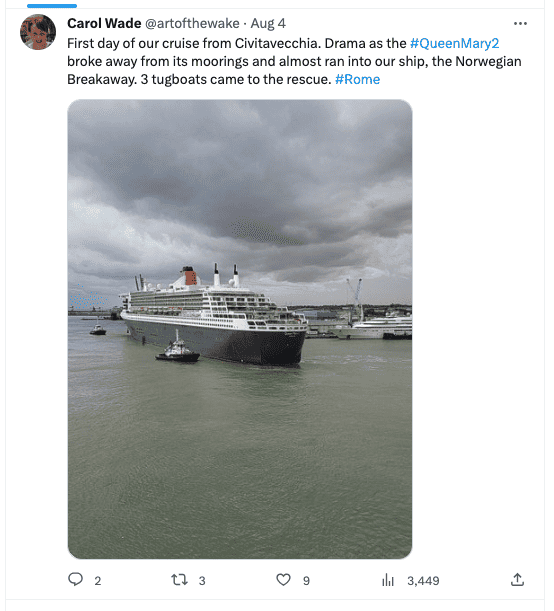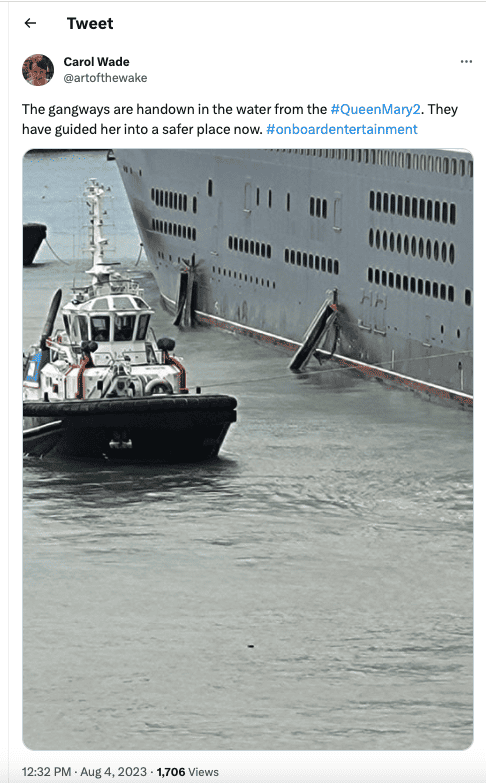 Wade later posted a second photo, showing the Queen Mary 2's gangways dangling off her side as a tugboat helped guide the ship back to the docks.
A guest onboard posted on Cruise Critic message boards, saying, "Captain has just updated us, he couldn't before as his top priority has been to secure and make this ship safe. By use of anchor and bow thrusters, he's managed to bring the ship to the shore but the other side of the dock. They will now bring on the passengers who were still ashore and then attempt to retrieve part of the gangway that went into the sea. They managed to retrieve one gangway but not the other one. Everyone is safe and thanks to the Captain's quick action there has been no casualties."
Another passenger posted, "Onboard at the moment. It was quite hairy at one point. We were close to 2 cruise ships and a gin palace and ended up horizontal across the port! But, no one [was] hurt, no ships damaged (bar QM2 ropes which snapped- saw that happen with my own eyes!) Currently sailing to Valencia in 9 on the Beaufort scale wind, so choppy doesn't come close!!!"
Last month, a similar incident took place when the Norwegian Primia broke free from her moorings as a result of high winds while in Northern Europe. As in this most recent incident, no injuries were reported.