Three vessels, including a P&O cruise ship, came to aid a yacht that found itself in distress off the coast of Fiji. One of the passengers was already deceased, while the other two needed medical attention.
Cruise Ship Rescues Yacht
Twelve hours after the distress call, the cruise ship P&O Pacific Explorer was the first to arrive on the scene at 1 a.m. on September 25. The yacht, Second Life, was found with a broken mast amid challenging weather conditions.
Though the Explorer managed to transfer one of the yacht's crew onboard, the other passenger couldn't be moved until hours later. "Due to conditions and the comparative size of the Pacific Explorer, assisting the remaining people onboard the yacht isn't possible," passenger Ali Christ told the New Zealand Herald.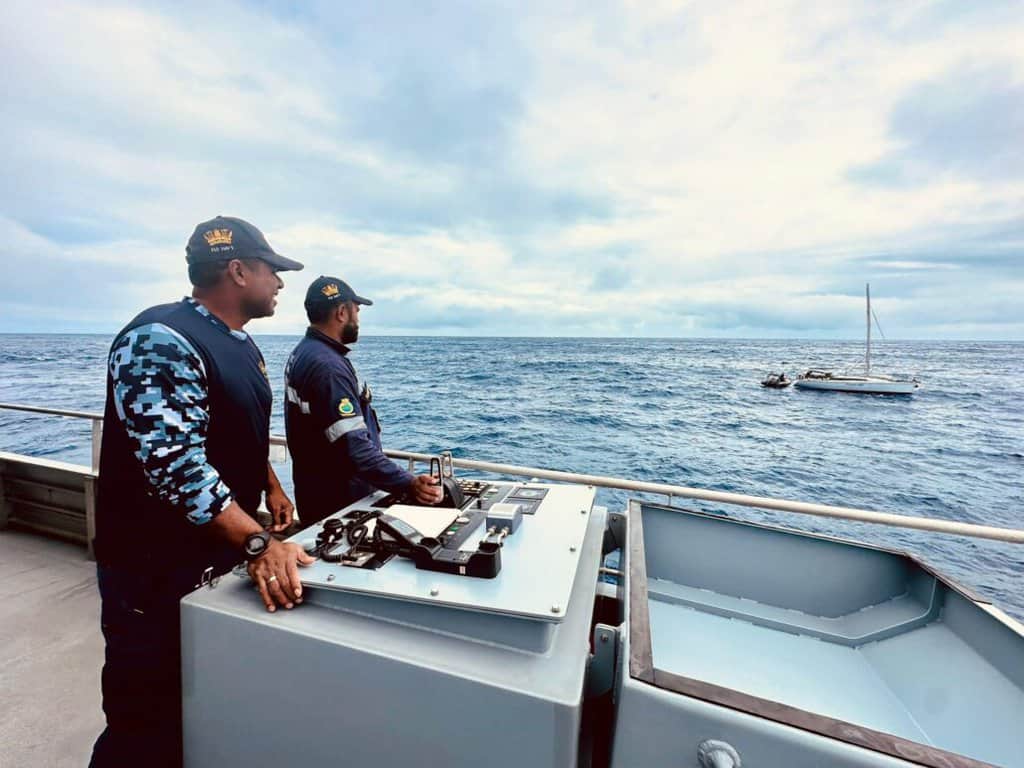 Two other vessels joined the recovery operation: the Republic of Fiji Navy (RFN) patrol boat Savenaca and the Beast, a private vessel owned by Sir Michael Hill. By the same day afternoon, the patrol boat had boarded the 12-meter yacht and picked up the remaining survivor.
At around 4 p.m., the cruise ship with 2,000 passengers onboard was given the green light to proceed to Suva, Fiji, its original destination.
Spanning several hours, the rescue was described as a difficult operation. "RFNS Savenaca finally arrived this morning carrying one survivor and the remains of the sailor that tragically lost his life at sea. It has been a challenging rescue given the conditions and weather at sea at the time and it was rather unfortunate that a life was lost," read the Republic of Fiji Navy's post on Facebook.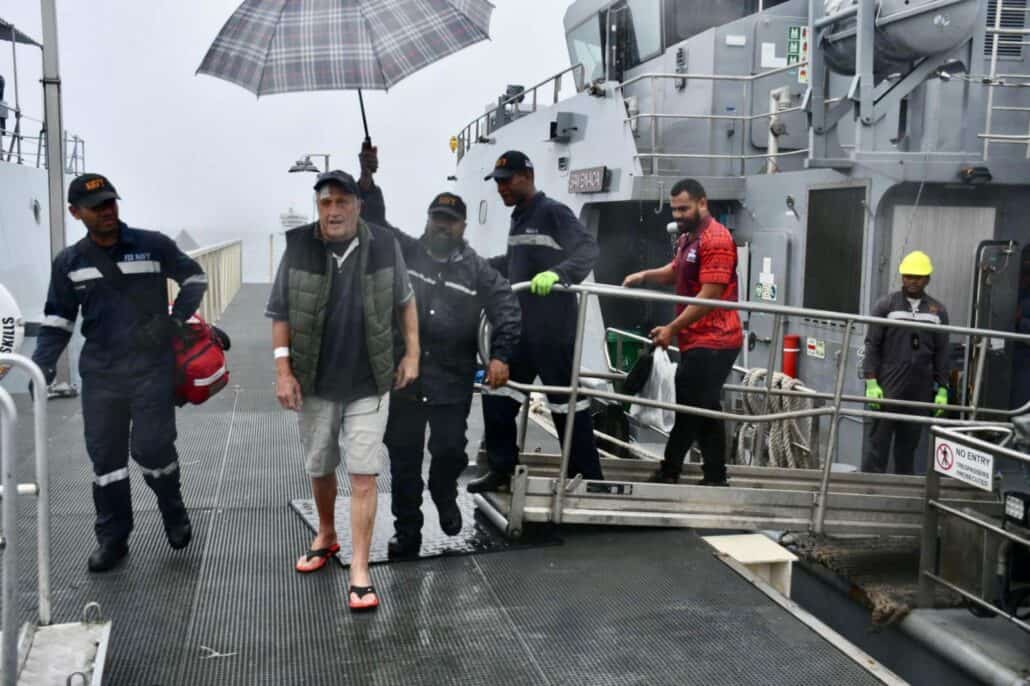 The two survivors, including the deceased passenger, have been taken to Fiji while consular services and the New Zealand Police have been alerted.
READ MORE: Captain Kate Assists in Vessel in Distress